Felix "xQc" Lengyel is a former professional Overwatch player who used to play with Dallas Fuel. He streams full-time on Twitch and is a very popular streamer. Due to some toxicity, he has had several suspended accounts with both Overwatch and his team. Despite these incidents, xQc has remained one of the most-watched streamers on his platform.
If you are a fan of the xQc stream, you may have wondered what he uses when he goes live. This article will teach you what this full-time streamer uses.
xQc Gear, Streaming Equipment, and Gaming PC Specs
Here is a list of xQc's PC equipment, streaming setup, and gear:
xQc's Mouse – Logitech G Pro Wireless Ghost
xQc uses the Logitech G Pro Wireless Ghost as his gaming mouse. It has been designed to be incredibly lightweight and durable. While wireless, it has pro-grade performance that outperforms other mice in wireless latency and connectivity.
It also comes with a charging cord that you can use while using the mouse, meaning that if you forget to charge it one night, you can still play the next day. Some of its features include:
Lightsync Technology – provides RGB lighting for a customized look
Removable side buttons – allows you to set up for either right or left-handed use
Durable mechanical buttons – designed for at least 50 million clicks. The actuation force has also been refined.
xQc's Keyboard – SteelSeries Apex Pro TKL
xQc's uses the SteelSeries Apex Pro TKL, hands-down one of the best gaming keyboards on the market. It features a 0.7ms response time from its durable mechanical switches for 100 million key presses.
The keyboard frame is made from aluminum, making it durable and sturdy for a lifetime. It has features that make it an attractive option for competitive gamers, which include:
OmniPoint mechanical switches, which have customizable actuation points. These switches have a much shorter actuation distance than Cherry MX Speed switches and standard mechanical switches.
OLED smart display will show music track information from Spotify, Discord, or your game.
Customizable RGB lighting.
Premium detachable wrist rest for a comfortable, ergonomic feel.
xQc's Monitor – ASUS ROG Swift PG258Q
xQc uses the Asus ROG Swift PG258Q gaming monitor. This monitor has a 1ms response time and a customizable LED lighting effect. It also incorporates Asus eye care technology, reducing eye strain and allowing you to play for hours without issues.
The monitor can also be wall-mounted. Some of the features include:
25-inch full HD panel with a native 240 Hz refresh rate
170° viewing angle
TUV Rhineland certified Blue light filter
Flicker-free backlighting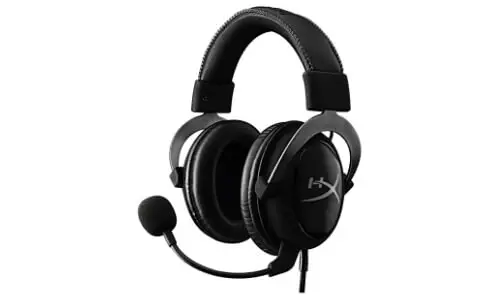 xQc's Headset – HyperX Cloud II
xQc uses the HyperX Cloud II gaming headset. Its memory foam ear cushions and padded leatherette headband is designed for comfort. It has 53mm drivers to create supreme audio quality, allowing you to maximize what you hear in-game.
There is also passive noise cancellation. The headsets are built to last and are solid and durable. Some of its features include:
Noise cancellation microphone that is detachable so that you can be heard well
Precisely located audio from the 7.1 virtual surround sound
Comfortable ear cushions made from memory foam
Leatherette headband that is padded for comfort
xQc's Chair – Herman Miller Embody Chair
xQc uses the Herman Miller Embody chair. The chair has six ergonomic functions that allow you to properly maintain your posture while you work or play at your computer.
It helps stimulate your blood and oxygen, allowing you to relax while maintaining focus. The Herman Miller Embody chair comes with a 12-year warranty. Here are a few of the Herman Miller's best features:
Customizable positioning – you can adjust the seat depth and adjust the arms to find the most comfortable position for you.
4 Different layers of support – while they are each created individually, they all work together with the shape that allows you to stay comfortable and cool with the in-designed airflow.
Designed for people who work and play for long hours at a time, the chair comes with a spine and flexible ribs to align with your natural body shape.
xQc's Microphone – Shure SM7B
xQc's voice is picked up with the Shure SM7B cardioid dynamic microphone. The mic is used by many of the top streamers as well as by thousands of other streamers on Twitch and YouTube.
It has a pop filter that eliminates many backgrounds and breathing sounds, a bass roll-off, and an improved rejection of electromagnetic humming.
It uses yoke mounting with a captive stand that gives you full control of how it is positioned in front of you. Some of the features include the following:
Design and build quality – the SM7B is constructed of metal and both heavy and durable. The company designed it to last for years, making it a timeless piece in any studio.
EQ Frequencies – you can manually change the frequencies to meet your specific needs and to produce crisp sound for your audience.
2 Windscreens – you will receive two different styles of windscreens. Try both and use the one that fits your style best.
Learn more with our full review: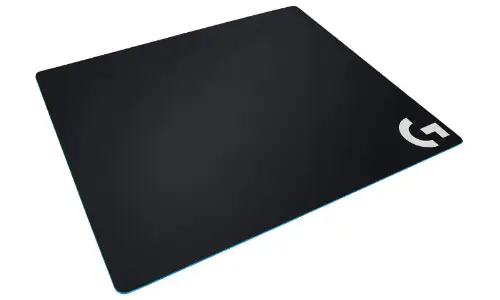 xQc's Mousepad – Logitech G640
xQc uses the Logitech G640 large mouse pad. It has a moderate surface friction that allows the mouse to move quickly and stop suddenly.
The rubber surface keeps it flexible and ensures the mouse doesn't bunch up and compromise its movement. The material is soft to maximize comfort.
xQc's Graphics Card – EVGA GeForce RTX 2080 Ti XC
xQc uses the EVGA GeForce RTX 2080 Ti XC gaming graphics card. Compared to previous generations of graphics cards, this one increases the performance up to 6 times. The dual HDB fans keep the graphics card cool and are noticeably quiet. There are configurable RGB lights for those who are interested in creating a colorful atmosphere. Some of the features include:
EVGA Precision X1 which will allow you to overclock without issue
Hyper-realistic graphics without lag
Hydro Dynamic bearing fans that optimizes airflow and reduces 15% of the noise
xQc's GPU – ZOTAC Gaming GeForce RTX 3090
xQc's graphics card is the GeForce RTX 3090. Able to display in 8k, this GPU has an incredible 24GB of 384-bit GDDR6X RAM. Sporting Spectra 2.0 RGB lighting and IceStorm 2.0 Advanced Cooling, your PC will be flashy and cool.
xQc's Capture Card – Elgato Game HD60 Pro
xQc uses the Elgato Game HD60 Pro capture card. With it, you can stream and record your PlayStation, Nintendo Switch, or Xbox gameplay right to Twitch, Mixer, or other broadcasting platforms. Its technology works to lower the latency, allowing you to still show smooth graphics while you're live. Some of its features include:
Crisp and smooth 1080p and 60 FPS streaming and recording capabilities.
Ultra-low latency while streaming.
Flashback recording allows you to save your gameplay footage retroactively.
Both internal and external versions per your preference
xQc's RAM – Corsair Dominator Platinum RGB 128GB
Sleek design and premium build material

Impressive overclocking and XMP performance

Lifetime warranty
Might be difficult to find in store
xQc has 128GB of Corsair Dominator Platinum RAM. This RAM offers a high frequency and fast response time with the option to overclock for extra performance. Compatible with other iCUE products for flashy RGB lighting that synchronizes with the rest of your PC.
xQc's CPU – AMD Ryzen 9 5950X
xQc's processor is the AMD Ryzen 5950X. Great for gaming and content creation, this CPU is one of the best on the market. With 16 cores, 32 threads, and 72 MB of internal cache, this 4.9 GHz Max Boost processor can also be overclocked for even greater performance.
xQc's Motherboard – ASUS ROG X570 Crosshair VIII
xQc has an ASUS ROG X570 Crosshair VIII motherboard. Built for 2nd and 3rd Gen AMD processors, this motherboard offers 5-Way Optimization allowing for automated system-wide tuning, overclocking, and cooling options to best fit your setup.
The aluminum heatsink will keep your system nice and cool during those long gaming sessions.
xQc's PC Case – Lian-Li O11 Dynamic EVO ATX Mid Tower
xQc's computer case is the Lian-Li O11 Dynamic EVO ATX. Featuring a multi-directional power button, a moveable IO module, and space for up to 10 fans and 9 storage devices. The tempered glass panels on both sides and front let you show off your rig in style.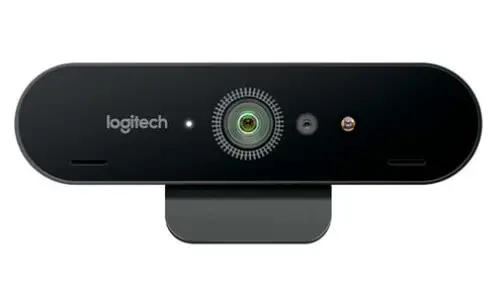 xQc's Webcam – Logitech BRIO
When steaming, xQc uses the Logitech BRIO as his webcam. The BRIO is one of the best webcams on the market. It offers HDR 4K imaging to deliver high-quality visuals to your community.
It also uses RightLight 3 technology, an auto-lighting feature that will adjust the contrast in the lighting that surrounds you, reducing any glare. The BRIO offers the following benefits:
Streaming capabilities in 720p, 1080p, and 4K.
Ability to stream 1080p at 60 FPS, unlike many other webcams.
Digital zoom and 90° FoV camera (65° and 78° are crops of the 90°)
Optional background removal
Other Streamer's Equipment and Gear
Now that you know the xQc gaming setup, you can check what other streamers use when they stream. Whether you want a second monitor, a keyboard, or the best mic for your stream, you may get the inspiration you need.