CourageJD's real name is Jack Dunlop. As a professional streamer and YouTube content creator, he has created a setup that will allow him to create the quality he needs to please his audience.
This post will cover the CourageJd Setup that he uses on his channels.
CouRageJD's PC Setup and Gear
Here is a list of CouRage's PC setup and Gear: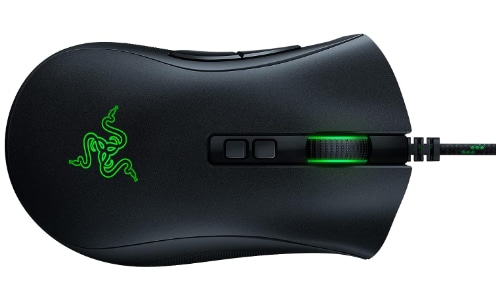 CouRageJD's Mouse – Razer DeathAdder V2
Affordable

Great Features
RGB customization is limited
CouRage JD's mouse is the Razer DeathAdder V2. An upgrade to previous versions of the DeathAdder, this mouse offers incredible precision and comfort with its ergonomic design. Made for right-handed use and wired, so you don't need to worry about charging, tons of top Esports athletes trust the DeathAdder to help them be the best in the game. Before DeathAdder V2, CouRageJD used the Razer Deathadder Elite.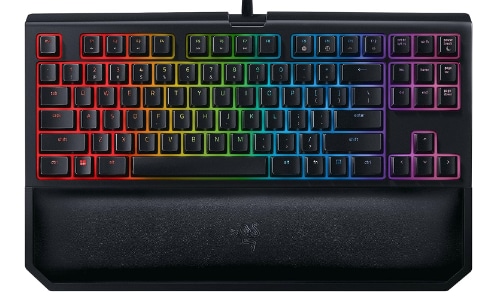 CouRageJD's Keyboard – Razer BlackWidow Chroma V2 Keyboard
Comfortable and compact

Good build quality

Quality for price
CouRageJD uses the Razer BlackWidow Chroma V2 Keyboard. The mechanical switches ensure that every action you take in your game is executed precisely when you want it to be. It is also water-resistant, ensuring you won't break your keyboard if you get over-excited and spill your drink all over it. The RGB backlighting is programable through Razer Synapse. Lastly, this keyboard has a high lifespan of more than 80 million keystrokes and ten key rollovers.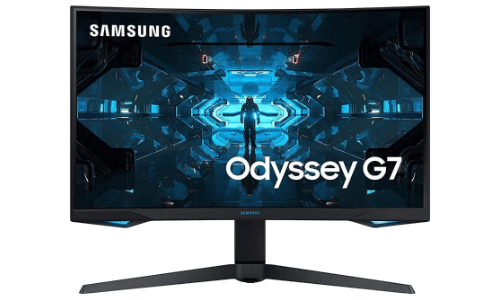 CouRageJD's Monitor – SAMSUNG Odyssey G7
Great curve design

Fast refresh rate

Versatile connectivity
CouRageJD uses the Odyssey G7 monitor. Sporting a massive 32-inch screen and the pixel density of Full HD, this monitor brings you crisp 4K resolution. The curved design allows you to watch the entire screen and keeps eye strain at a minimum so you can stay in the game.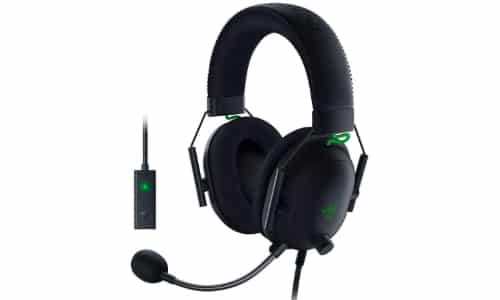 CouRageJD's Headset – Razer BlackShark V2
Comfortable fitting

Affordable

Good mic
Can't adjust headband

Doesn't feel durable

Not the best noise isolation performance
CouRageJD uses the Razer BlackShark V2 as a headset. The headset comes with Triforce Titanium sound drivers divided into three parts to give you individual tuning for the highs, mids, and losses. The cushions of the ear cups are comfortable, preventing overheating, so you can play for hours without pain or discomfort. The mic is pretty decent and is detachable. If you're looking for other options, CouRageJD previously used the Razer Kraken headset before switching to the BlackShark V2.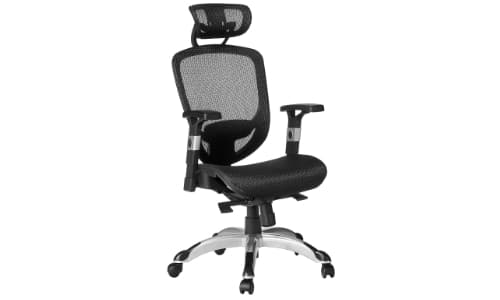 CouRageJD's Chair – Staples Hyken
Easy to assemble

Ergonomic

Good value for the price

7-year warranty
May lack padding for some
CouRageJD has chosen the Stales Hyken Mesh Ergonomic Chair for his gaming setup. This chair provides its users great comfort with breathable mesh material and adjustability options. This chair was built to fit any sized person with its adjustable seat depth, armrests, tilt, and headrest. And, of course, it also comes at a good and reasonable price point.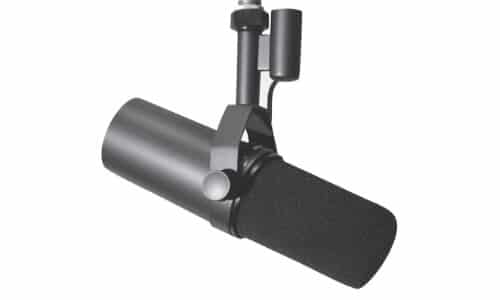 CouRageJD's Microphone – Shure SM7B
Well-built, elegant design

Versatile for various uses

Great at rejecting noise
Expensive

Not for beginners
CouRageJD's voice is picked up with the Shure SM7B cardioid dynamic microphone. The mic is used by many of the top streamers as well as by thousands of other streamers on Twitch and YouTube. It has a pop filter that eliminated many backgrounds and breathing sounds, a bass roll-off, and improved rejection of electromagnetic humming. It uses yoke mounting with a captive stand that gives you full control of how it is positioned in front of you. Some of the features include the following:
Design and build quality – the SM7B is constructed of metal and both heavy and durable. The company designed it to last for years, making it a timeless piece in any studio.
EQ Frequencies – you can manually change the frequencies to meet your specific needs and to produce crisp sound for your audience.
2 Windscreens – you will receive two different styles of windscreens. Try both and use the one that fits your style best.
Learn more with our full review: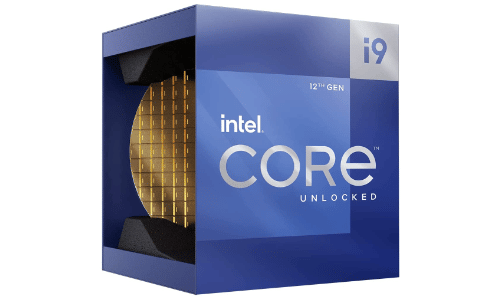 CouRageJD's CPU – Intel Core i9-12900k
Great for a gaming PC

PCI Express Gen 5 Support
Needs a lot of power

Expensive
CouRageJD uses an Intel core i9 as its CPU. This processor is the fastest on the market making it perfect for handling intense graphics. Boasting 16 cores and 24 threads, you won't find a better CPU to take you to the next level in your favorite games.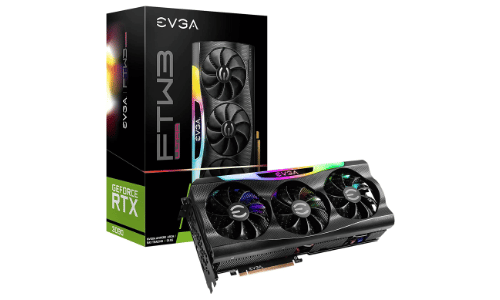 CouRageJD's GPU – EVGA GeForce RTX 3090
Great overall performance

Can easily handle 4K gaming at 60 FPS

Good cooling system
CouRageJD's GPU is the EVGA GeForce RTX 3090. This top-end graphics card will run almost any game you can think of at the highest setting for the best visual experience possible. Boasting 8K gaming performance and high-quality 3D rendering, this GPU offers nearly 100 fps to keep you at the top of your game.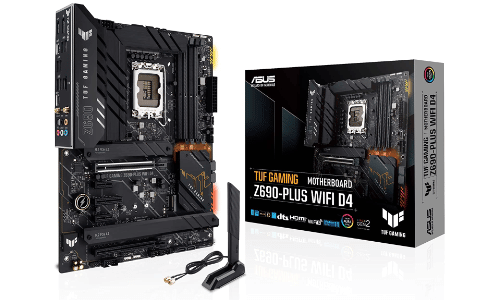 CourageJD's Motherboard – ASUS TUF Z690-Plus
Best for the latest Intel processors

Reliable power delivery

Good ports selection
Number of ports may not be enough for some

DDR4 support comes with performance loss
CouRageJD's motherboard is the ASUS TUF Z690-Plus. Like all ASUS motherboards, this BIOS UI is intuitive and easy to navigate. This motherboard is a great choice for gaming because it offers DDR5-enhancing performance and all the hardware connections you need to build your PC the way you want it.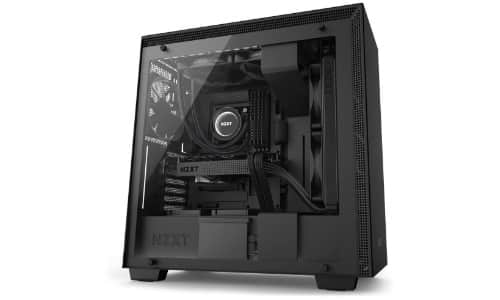 CouRageJD's Case – NZXT H700i
Beautifully designed

Good build quality

Comes with cable management features and fans
CouRageJD uses the NZXT H700i. The case has adaptive noise reduction and is optimized to keep your components cool and quiet. It is also water-cooling ready. The case is completely built from steel and has a sleek design available in many color combinations. The cooling system is effective and quiet, and the glass panel lets you view your components inside the system.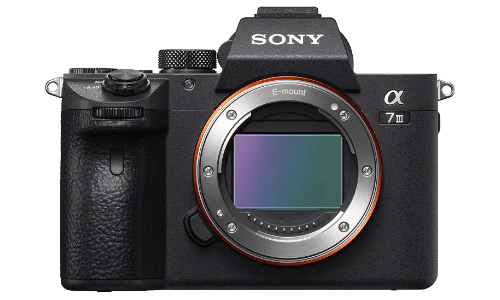 CouRageJD's Camera – Sony a7 III
Amazing image quality, ISO performance, and dynamic range

Can shoot 4K

Good battery life

Easy to use
Pricey

Basic camera settings
CouRageJD uses the Sony A7 III to record. With a mirrorless interchangeable lens, this high-quality camera can record video up to 60fps and can film at 4K in two different bitrates. Aside from great video, this amazing camera is perfect for taking Instagram and other social media images.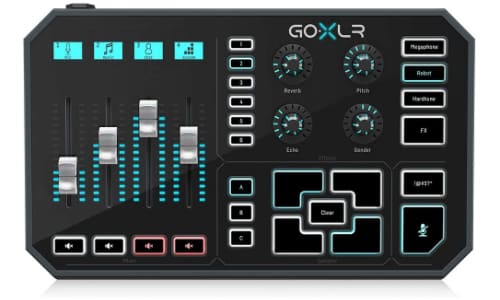 CouRageJD's Mixer – TC-Helicon GoXLR
Creates high-quality audio

Aesthetic design

Reasonably priced

Good software
Manually is not definitive
CouRageJD uses the GoXLR for his mixer. The GoXLR is a multi-channel mixer that allows you to easily control the sound for your stream's audio. More than a mixer, the GoXLR was created with streamers in mind. It allows you to record samples that you can use to entertain your viewers. The mixer also allows you to distort your voice or add effects that can keep your audience laughing.
Frequently Asked Questions
Where Does CourageJD Stream?
CourageJD streams on YouTube, where he currently has over 3.5 million subscribers. He also still has a Twitch account that has 2.1 million followers.
When is CourageJD's Birthday?
CourageJD was born on April 23, 1994. He was born in New Jersey and has one sister.
What Mouse Pad Does CourageJD Use?
CourageJD currently uses the Razer Gigantus: Extra Large mouse pad.
Other Streamer's Equipment and Gear
We hope that you have learned a lot by browsing CourageJD's Setup. This former Call of Duty esports caster has continually entertained his loyal fanbase.
Many gamers use different gear based on the games they play, the sensitivity they need from their mouse and keyboard, and whether or not they play on a team. To learn more about what other streamers use, check out the following posts: