CouRageJD's PC Setup and Gear
Here is a list of CouRage's PC setup and Gear: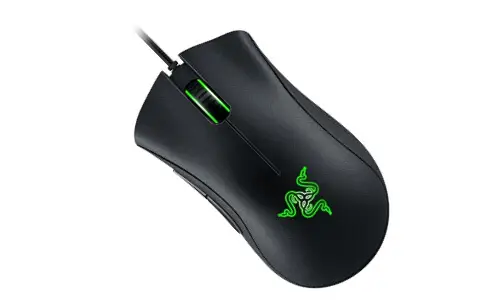 CouRageJD's Mouse – Razer DeathAdder
The Razer DeathAdder Chroma was designed for both comfort and functionality. It has a 10,000dpi optical sensor and has mouse speeds up to 200 inches per second. It always responds with accuracy with its optical sensor. It was designed to ergonomically fit your hand to keep you comfortable through long hours of gaming. The mouse also comes with Razer Chroma lighting that allows you to customize it with 16.8 million colors.
CouRageJD's Keyboard – Razer BlackWidow Ultimate Keyboard
CouRageJD uses the Razer BlackWidow Ultimate Keyboard. The mechanical switches ensure that every action you take in your game is executed precisely when you want it to be. It is also very water-resistant, ensuring that you won't break your keyboard if you get over-excited and spill your drink all over it. The backlighting is programable through Razer Synapse. Some of its features include:
High lifespan of more than 80 million keystrokes
10 key rollover
Designed to be durable
CouRageJD's Monitor – BenQ Zowie XL2411K
CouRageJD uses the BenQ XL2546K, Zowie's most premium offering. The XL2411K borrows a lot of the great features and technology from the XL256K at a much lower price point of $199. For this price, you're going to have the same famous DyAC+ technology to eliminate motion blur, a 144hz refresh rate panel, and the same great ergonomic design and stand. Like the XL2546K you will also have a TN panel, so don't expect the colors to be anything great, however like its premium counterpart it is designed first and foremost for esports enthusiasts who demand the best performance.
CouRageJD's Headset – Razer BlackShark V2
CouRageJD uses the Razer BlackShark V2 as a headset. The headset comes with Triforce Titanium sound drivers that are divided in three parts to give you individual tuning for the highs, mids, and lose. They cushions are comfortable and they prevent from overheating so that you can play for hours without pain or discomfort. The mic is pretty decent and is detachable.
CouRageJD's Chair – Herman Miller Embody
CouRageJD uses the Herman Miller Embody chair. The chair comes with six ergonomic functions that allow you to properly maintain your posture while you work or play at your computer. It helps you to keep your blood and oxygen stimulated, allowing you to relax while maintaining your focus. The Herman Miller Embody chair comes with a 12-year warranty. Here are a few of Herman Miller's best features:
Customizable positioning – you can adjust the seat depth and adjust the arms to find the most comfortable position for you.
4 Different layers of support – while they are each created individually, they all work together with your shape that allow you to stay comfortable and cool with the in-designed airflow.
Designed for people who work and play for long hours at a time, the chair comes with a spine and flexible ribs to align with your natural body shape.
CouRageJD's Microphone – Shure SM7B
CouRageJD's voice is picked up with the Shure SM7B cardioid dynamic microphone. The mic is used by many of the top streamers as well as by thousands of other streamers on Twitch and YouTube. It has a pop filter that eliminated many backgrounds and breathing sounds, a bass roll-off, and improved rejection of electromagnetic humming. It uses yoke mounting with a captive stand that gives you full control of how it is positioned in front of you. Some of the features include the following:
Design and build quality – the SM7B is constructed of metal and both heavy and durable. The company designed it to last for years, making it a timeless piece in any studio.
EQ Frequencies – you can manually change the frequencies to meet your specific needs and to produce crisp sound for your audience.
2 Windscreens – you will receive two different styles of windscreens. Try both and use the one that fits your style best.
Learn more with our full review: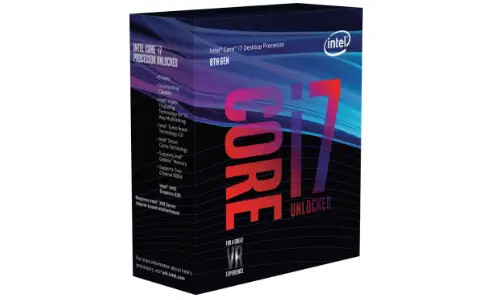 CouRageJD's CPU – Intel Core i7-8700K
CouRageJD uses an Intel Core i7-8700K Desktop Processor. It has 6 cores and 12 threads and is compatible with motherboards that are based on the Intel 300 Series Chipsets. It offers great performance as the 8700K is unlocked, allowing you to overclock and have far better performance while you game. 
CouRageJD's Graphics Card – NVIDIA Geforce RTX 2080 Ti
CouRageJD uses the NVIDIA Geforce RTX 2080 Ti as his graphics card. This high-end gear offers 11GB GDDR6 and a maximum digital resolution of 7680×4320. No matter what game you play, this card should perform without dropping any frame rates or shuttering. The graphics card is so powerful that it can easily support 1080p and 4K. In fact, if can handle up to 8K with a compatible monitor. With this card you can expect the following:
Real-time ray tracing while gaming
Faster performance compared to other GPU
Powerful, rich detail for every scene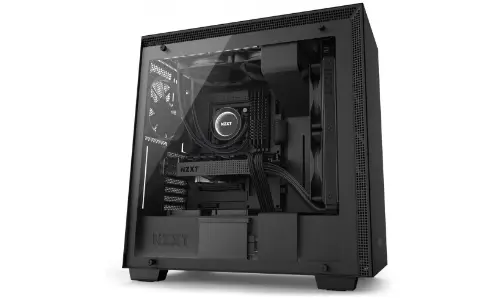 CouRageJD's Case – NZXT H700i
CouRageJD uses the NZXT H700i. The case has adaptive noise reduction and it is optimized to keep your components cool and quiet. It is also water-cooling ready. The case is completely built from steel and comes in a sleek design that is available in many color combinations. The cooling system is both effective and quiet and the glass panel allows you to view your components inside the system.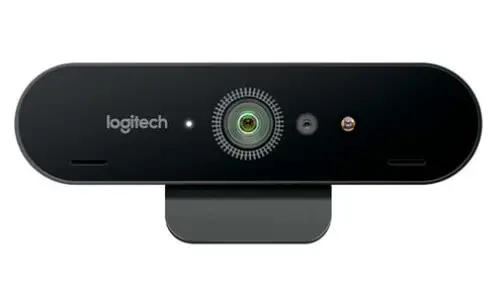 CouRageJD's Webcam – Logitech BRIO
When steaming, CouRageJD uses the Logitech BRIO as his webcam. The BRIO is one of the best webcams on the market. It offers HDR 4K imaging that will deliver high-quality visuals to your community. It also uses RightLight 3 technology, an auto-lighting feature that will adjust the contrast in the lighting that surrounds you, reducing any glare. The BRIO offers the following benefits:
Streaming capabilities in 720p, 1080p, and 4K.
Ability to stream 1080p at 60 FPS unlike many other webcams.
Digital zoom and 90° FoV camera (65° and 78° are crops of the 90°)
Optional background removal
CouRageJD's Mixer – GoXLR
CouRageJD uses the GoXLR for his mixer. The GoXLR is a multi-channel mixer that allows you to easily control the sound for your stream's audio. More than a mixer, the GoXLR was created with streamers in mind. It allows you to record samples that you can use to entertain your viewers. The mixer also allows you to distort your voice or add effects that can keep your audience laughing.
Other Streamer's Equipment and Gear