As an innovative video content creator, LuLuLuvely is known as a great Apex Legends player. While she has honed skills, she also has a good setup that responds well to her Apex Legends pro settings.
This post will cover her gaming setup, PC, and streaming gear, as well as answer a few questions about this icon.
Lulu's PC Setup and Gear
Here is a list of Lulu's PC setup and Gear:
LuLu's Mouse – Logitech G Pro Superlight
LuLuLuvely uses the Logitech G Pro Superlight mouse for gaming. This 63-gram lightweight gaming mouse is one of the most precise and consistent on the market, giving you ultimate ability.
Equipped with large zero additive PTFE feet, the Pro Superlight delivers smooth and fast movement.
LuLu's Keyboard – Anne Pro 2
LuLu uses the Anne Pro 2 as her gaming keyboard. This mechanical keyboard comes in either black or white and is backlit. It can be wired or wireless, and the battery lasts up to 8 hours.
The tenkeyless product comes with 61 keys and is compact enough to move easily to the perfect position on your desk and transport.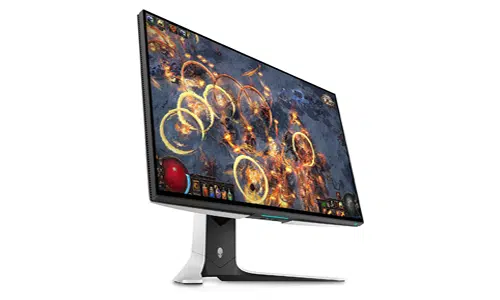 Lulu's Monitor – Dell Alienware 27 Gaming Monitor – AW2721D
LuLuLuvely's gaming monitor is the Alienware AW2721D. At a sizable 27 inches and 240Hz refresh rate, this flicker-free monitor sports ComfortView technology, ensuring you won't strain your eyes during those long gaming sessions.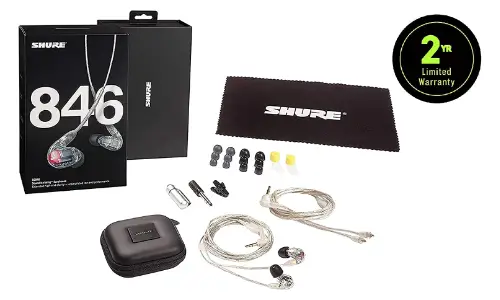 LuLu's Headset – Shure SE846
LuLu uses the Shure SE846 for her headset. These buds come with various sleeves that allow you to block up to 37 dB of outside noise, fully immersing yourself in your game or music. The over-the-ear design keeps the headset in place while remaining active.
It comes with several different wearable options to keep them secure and to keep you comfortable. The four drivers ensure that every sound is crisp and clear for your best experience.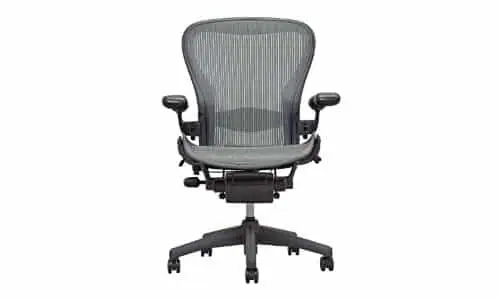 LuLu's Chair – Herman Miller Aeron
LuLu uses the Herman Miller Aeron chair, a remastered design of the iconic Aeron chair, initially designed in 1992 and still popular today.
The Herman Miller Aeron features 8 latitudinal zones of tension that give you the support you need to remain comfortable, even when sitting for hours at a time.
The chair moves with your body's natural movements regardless of whether you lean back to rest, edge forward to get a better look at your screen, or rest to chat with your online friends.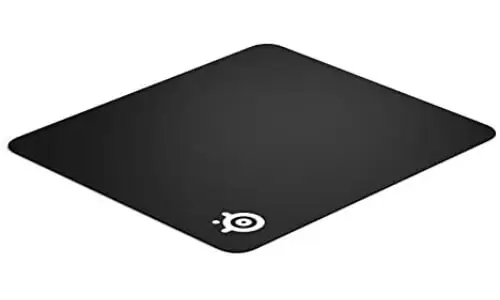 LuLu's Mousepad – SteelSeries Qck Gaming Surface
LuLu uses the SteelSeries QcK+ mousepad. It is created from a QcK micro woven cloth with low and high dpi tracking movements. It also has a rubber base that prevents it from slipping while you are playing.
It is large enough to give players a broad range of movement, coming in three different sizes. They are created out of micro-woven cloth, ensuring your mouse can move smoothly.
LuLu's Microphone – Shure SM7B
LuLu' voice is picked up with the Shure SM7B cardioid dynamic microphone. The mic is used by many of the top streamers as well as by thousands of other streamers on Twitch and YouTube.
It has a pop filter that eliminates many backgrounds and breathing sounds, a bass roll-off, and an improved rejection of electromagnetic humming.
It uses yoke mounting with a captive stand that gives you complete control of how it is positioned in front of you. Some of the features include the following:
Design and build quality – the SM7B is constructed of metal and is both heavy and durable. The company designed it to last for years, making it a timeless piece in any studio.
EQ Frequencies – you can manually change the frequencies to meet your specific needs and to produce crisp sound for your audience.
2 Windscreens – you will receive two different styles of windscreens. Try both and use the one that fits your style best.
Learn more with our full review: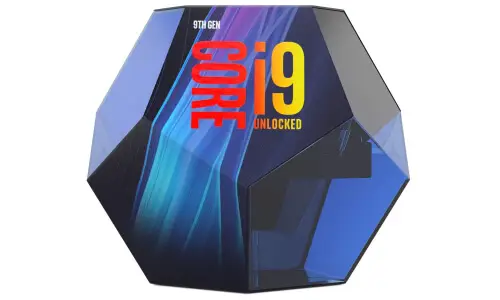 LuLu's CPU – Intel Core i9-9900K
LuLu uses the Intel Core i9-9900K desktop processor. It has 8 cores and 16 threads. It is compatible with motherboards based on the Intel 300 series chipsets. It was built with STIM (Solder Thermal Interface Material) to help overclockers push them further than in the past, keeping the system cool along the way.
LuLu's GPU – NVIDIA GeForce RTX 3090
LuLu uses the NVIDIA GeForce RTX 3090 for her graphics card. It comes with DLSS AI Acceleration that will ensure that your image quality is superb due to the boosted frame rates.
The Ray tracing will increase the visual elements of your gaming experience, creating richer textures to make graphics more realistic and immersive. The NVIDIA GeForce RTX 3090 will also allow you to play a game in up to 8K resolution.
LuLu's Motherboard – ASUS ROG Maximus XI Hero Z390
LuLu uses the ASUS ROG Maximus XI Hero Z390 motherboard. It has a revamped 5-way Optimization that overclocks based on smart prediction and thermal telemetry.
It also has a pre-mounted I/O shield that streamlines the installation. The OptiMem II tech adds shielding zones and reduces vias to reduce crosstalk and enhance overclocking headroom.
LuLu's Camera – Sony a5100
LuLu uses the Sony a5100, available in black and white models. With it, you can record full HD 1080/24/60P videos that appeal to you and your viewers.
You can connect it to your Wi-Fi or smartphone for instant sharing so that it will work well for you even on the go. The ultra-fast focus will allow you to move around on camera without worrying about poor quality.
LuLu's Mixer – GoXLR
LuLu uses the GoXLR for her mixer. The GoXLR is a multi-channel mixer that allows you to control the sound of your stream's audio easily. More than a mixer, the GoXLR was created with streamers in mind.
It allows you to record samples you can use to entertain your viewers. The mixer also allows you to distort your voice or add effects that keep your audience laughing.
Frequently Asked Questions
What is Lululuvely's Real Name?
LuluLuvely's real first name is Lindsey. Her last name is currently undisclosed to the public.
When is LuLuluvely's Birthday?
LuluLuvely was born on October 10, 1993, to a Christian family in Texas.
Other Streamer's Equipment and Gear
Whether you are dreaming about a setup that would help you improve your aim or you are on a tight streaming budget and want to know what you can afford, check out the following articles: