NICKMERCS's PC Setup and Gear
Here is a list of NICKMERCS's PC setup and Gear: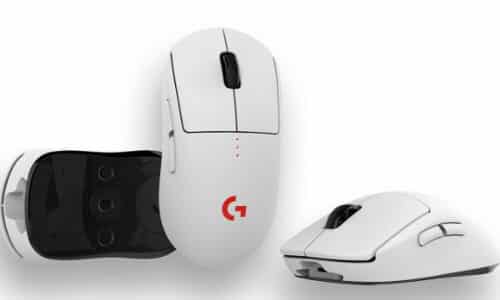 NICKMERCS' Mouse – Logitech G Pro Wireless Ghost
NICKMERCS uses the Logitech G Pro Wireless Ghost as his gaming mouse. It has been designed to be incredibly lightweight and durable. While wireless, it has pro-grade performance that outperforms other mice in wireless latency and connectivity. It also comes with a charging cord that you can use while using the mouse, meaning that if you forget to charge it one night, you can still play the next day. Some of its features include:
Lightsync Technology – provides RGB lighting for a customized look
Removable side buttons – allows you to set up for either right or left-handed use
Durable mechanical buttons – designed for at least 50 million clicks, actuation force has also been refined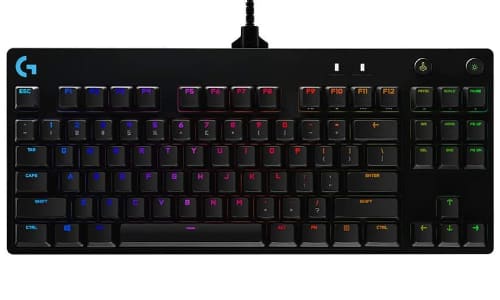 NICKMERCS' Keyboard – Logitech G Pro
NICKMERCS uses the Logitech G Pro mechanical gaming keyboard. This keyboard was designed with pro gamers in mind, ensuring to deliver top speed and precision so that every keystroke counts. It comes with GX Blue click switches that make an audible click. Both full and tenkeyless keyboards are available depending on your preference.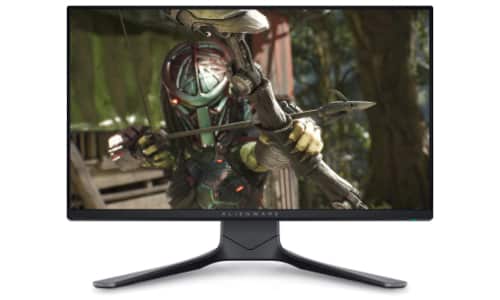 NICKMERCS' Monitor – Alienware AW2521H
NICKMERCS uses the Alienware AW2521H as his monitor. Refresh rate is king for any enthusiast esports gamer. The advancements in IPS panel technology will give you 360hz with great colors. 360Hz is a blistering fast panel, and you'll have to have the hardware to boot to push anything close to these framerates, luckily games like Valorant, CSGO, and Rocket League can reach beyond 360FPS. Fluidity is the main game for the Alienware AW2521H, animations will be extremely smooth. Whether it's acquiring targets, tracking a ball, or watching spells animate beautifully, this panel is going to deliver a sublime experience.
You will be sacrificing resolution, and Nano-IPS levels of color reproduction, but you'll still get great color and viewing angles from standard IPS tech. It supports a variable refresh rate with NVIDIA G-SYNC, so if you're not quite hitting that 360FPS target, the monitor will downclock to meet your current framerate for a buttery-smooth gaming session.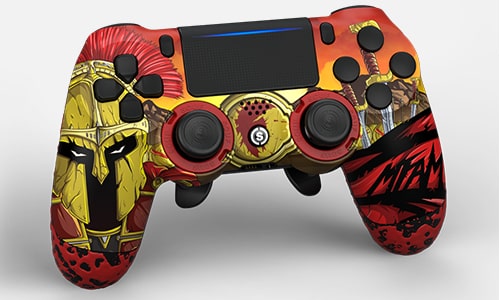 NICKMERCS Controller – SCUF Infinity4PS Pro MFAM
NICKMERCS uses the SCUF Infinity4PS Pro MFAM for his gaming controller. This controller can be played both plugged in and wireless, allowing you to have a little more versatility on where you sit or stand. The paddles are removable and interchangeable and you can change your customizations fast and easy. This controller is perfect for any competitive gamer who wants to play on their Playstation.
NICKMERCS Headset – ASTRO Gaming A40 TR
NICKMERCS uses the ASTRO Gaming A40 TR for his headset. This quality headset delivers crystal clear sound allowing you to hear everything that is going on around in the game. The clothed ear cushions are comfortable around your ears, allowing you to play for hours without pain. It also comes with a swappable boom mic and unidirectional mic that can be placed on either side of your headset per your preference.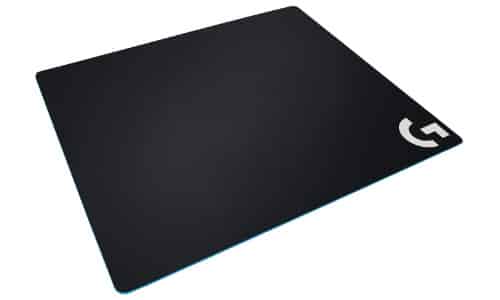 NICKMERCS' Mousepad – Logitech G640
NICKMERCS uses the Logitech G640 mousepad. It has a moderate surface friction that allows the mouse to move quickly and stop suddenly. The rubber surface keeps it flexible and ensures that the mouse doesn't bunch up and compromise the mouse movement. The material is soft to maximize comfort.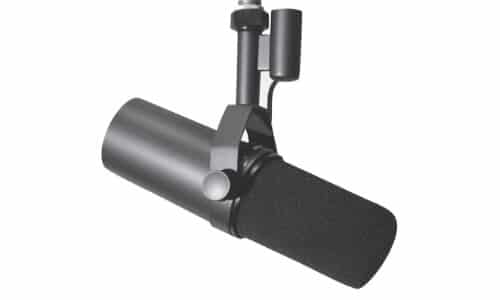 NICKMERCS' Microphone – Shure SM7B
NICKMERCS' voice is picked up with the Shure SM7B cardioid dynamic microphone. The mic is used by many of the top streamers as well as by thousands of other streamers on Twitch and YouTube. It has a pop filter that eliminated many backgrounds and breathing sounds, a bass roll-off, and improved rejection of electromagnetic humming. It uses yoke mounting with a captive stand that gives you full control of how it is positioned in front of you. Some of the features include the following:
Design and build quality – the SM7B is constructed of metal and both heavy and durable. The company designed it to last for years, making it a timeless piece in any studio.
EQ Frequencies – you can manually change the frequencies to meet your specific needs and to produce crisp sound for your audience.
2 Windscreens – you will receive two different styles of windscreens. Try both and use the one that fits your style best.
Learn more with our full review: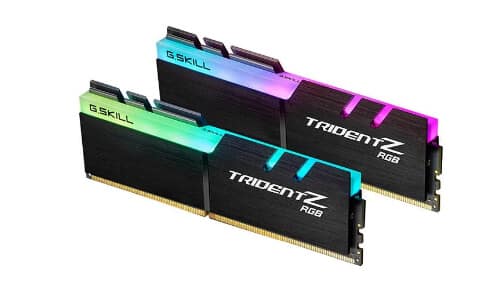 NICKMERCS' RAM – G.SKILL TridentZ RGB Series 32GB
NICKMERCS uses the G.SKILL TridentZ RGB Series 32GB. These two modules will give your computer a total of 32GB of RAM, allowing you to run multiple computer programs at the same time without lag. They are perfect for playing games that require a high performance. This RAM offers the following features:
RGB LEDs – If you have a clear case, you'll love the addition of color this RAM will provide.
Finished aluminum heat spreaders – designed to efficiently dispense the heat to keep your memory going strong while remaining modern and sleek
Screened ICs and custom 10-layer PCH for maximum signal stability that has been tested across many different motherboards.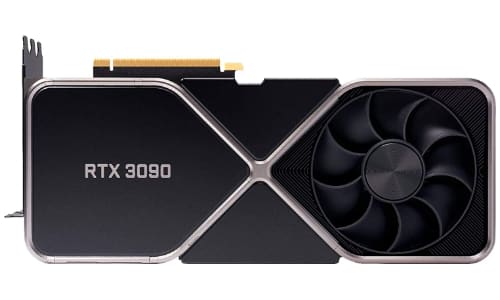 NICKMERCS' GPU – NVIDIA GeForce RTX 3090
NICKMERCS uses the NVIDIA GeForce RTX 3090 for her graphics card. It comes with DLSS AI Acceleration that will ensure that your image quality is superb due to the boosted frame rates. The Ray tracing will increase the visual elements of your gaming experience, creating richer textures to make graphics more realistic and immersive. The NVIDIA GeForce RTX 3090 will also allow you to game in up to 8K resolution.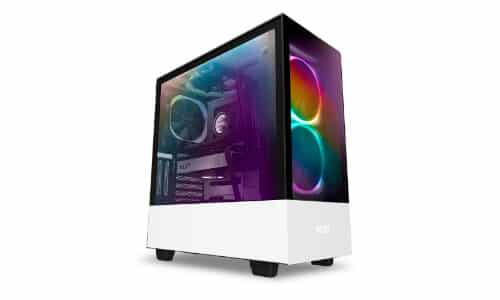 NICKMERCS' Case – NZXT H510 Elite
NICKMERCS uses the NZXT H510 Elite as his computer case. This case has USE 3.1 Gen 2 connectors on the front panel to make it easy to connect smartphones, storage, or plug in your headset or other accessories. Aer RGB fans work hard to keep all your components cool through their airflow while creating an aesthetic look for your gaming room.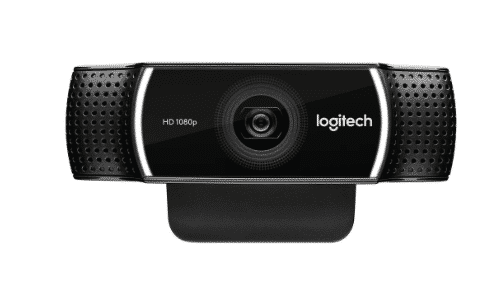 NICKMERCS' Webcam – Logitech C922
When steaming, NICKMERCS uses the Logitech C922. The Logitech C922 is known as the webcam for streamers. It can broadcast a full 1080p at 30fps to give viewers a clear video feed throughout each show. The camera also can fine-tune the lighting to give you great results.
You can also experiment with removing your background with Personify's background replacement tech. This allows you to remove or replace your background even if you don't have a green screen.
Other Streamer's Equipment and Gear