Jaryd "Summit1G" Lazar is a popular CS:GO and WarZ streamer. He has also streamed Escape from Tarkov, H1Z1, PlayerUnknown's Battlegrounds, Sea of Thieves, and GTA V. He is one of the most popular streamers on Twitch and regularly streams for 25,000-30,000 concurrent viewers.
This post will cover Summit's setup: his competitive gaming gear, streaming equipment, and more.
Summit1G's Gaming PC Setup and Gear
Here is a list of Summit1G's PC setup and gear: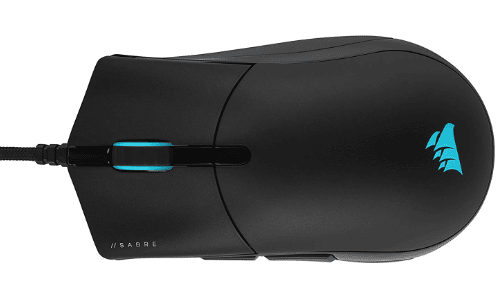 Summit1G's Mouse – Corsair Sabre RGB Pro
Summit1G uses the Corsair Sabre RGB Pro mouse for gaming. Designed and tested by esports players, the Corsair Sabre is a great pick for those looking to go pro. With spring-loaded buttons and Corsair Axon hyper-processing, you; 'll be at the top of your game with this light mouse.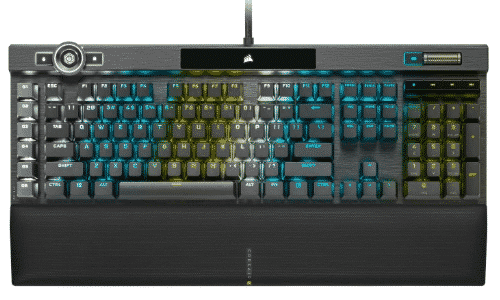 Summit1G's Corsair K100 RGB
Summit1G's keyboard is the Corsair K100. Built to last with a durable aluminum frame, the Corsair K100 offers flashy RGB lighting, programmable media, and input control. The Corsair AXON Hyper-processing Technology offers 4x faster throughput to ensure you are at the top of your game.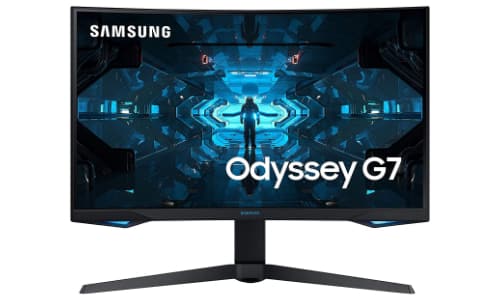 Summit1G's Monitor – Samsung Odyssey G7
Summit1G uses the Samsung Odyssey G7 monitor. This 1000R curved gaming monitor was designed to match the curvature of the human eye so that you can be fully immersed in the game with minimal eye strain.
Not only is the shape of the monitor perfect for gamers, but Samsung has added 1.7 times the pixel density than similar competitors, allowing you to enjoy the graphics at a deeper level. Additional features include:
1ms response times – every hard-core gamer knows that there are times when a micro-second's advantage is all you need to pull ahead and defeat your enemy.
HDR 600 provides graphic depth to every aspect of a game, both the bright and the dark
Fewer dropped frames give you a competitive advantage.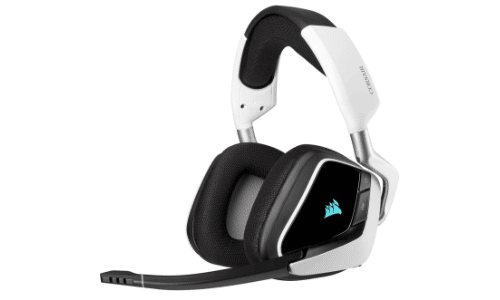 Summit1G's Headset – Corsair Void RGB Elite Wireless
Summit1G uses Corsair Void RGB Elite Wireless Headphones. Operational up to 40 feet, these headphones offer the clearest sound so you don't miss anything.
Made with aluminum yokes for incredible durability, they don't skimp on comfort, sporting breathable microfiber mesh fabric. The built-in omnidirectional mic ensures your teammates will always hear you.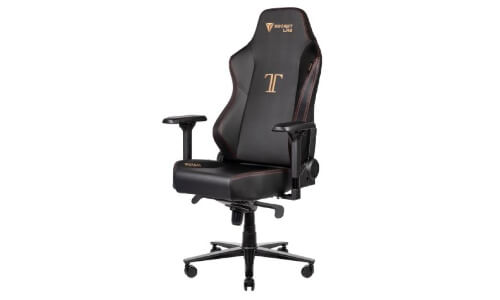 Summit1G's Chair – Secretlab TITAN
Summit1G uses a Secretlab TITAN that was created for him by the company. The chair is created from Prime 2.0 PU leather, four times more durable than other PU leather, making the chair last longer without wear and tear.
It balances ergonomics and comfort with its cold-cure foam, allowing you to play games for hours without experiencing pain. You can choose from the many different Secretlab original colors or the esports editions.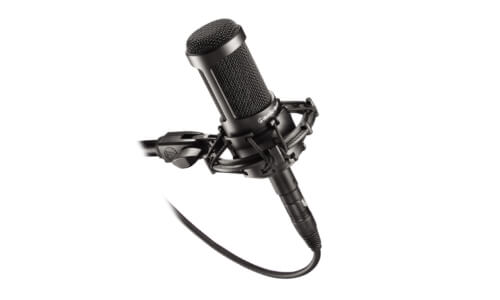 Summit1G's Microphone – Audio-Technica AT2035
Summit1G uses the Audio Technica AT2035 microphone. It is designed for live performances and picks up voice detail while minimizing background noise.
It is equipped with high-performance specifications and is consistent with audio quality. With a shock mount, you have superior isolation. The cardioid polar pattern picks up the desired sound source. Some of its popular features include:
Large-diaphragm that allows you to produce a smooth sound with low background noise, perfect for streamers, YouTubers, and podcasters
The dynamic range provides the versatility you need
Custom shock mount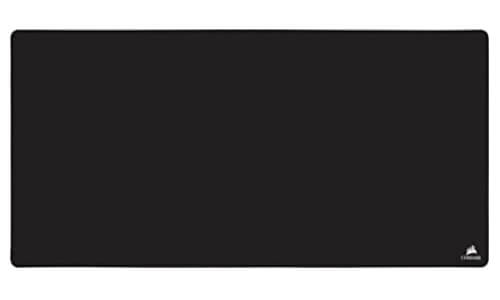 Summit1G's Mousepad – Corsair MM500
Summit1G is a Corsair MM500 mouse pad. This large mat covers a surface of 48″ by 24″ and can cover most of a desk, giving the owner a lot of room to move their mouse and keyboard.
The anti-fray edges make it durable, keeping it in good shape even after a lot of use. The optimized surface allows your mouse to glide smoothly, allowing pinpoint tracking.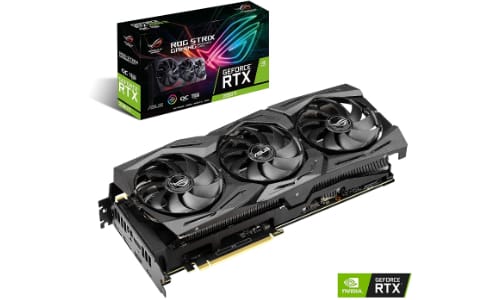 Summit1G's GPU – ASUS GeForce RTX 2080 Ti
Summit1G has an ASUS GeForce 2080 Ti graphics card. Supporting up to 4 monitors, this GPU offers high-quality visuals.
Built with aerospace-grade Super Alloy Power II components and 3 fans, this graphics card is made to last. The AURA Sync capability also makes sure you stay flashy, matching with your other AURA Sync enables components.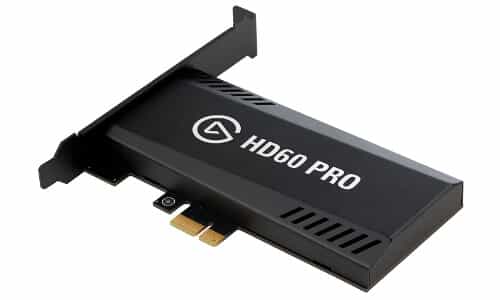 Summit1G's Capture Card – Elgato Game HD60 Pro
Summit1G uses the Elgato Game HD60 Pro capture card. With it, you can stream and record your PlayStation, Nintendo Switch, or Xbox gameplay right to Twitch or other broadcasting platforms. Its technology lowers the latency, allowing you to show smooth graphics still while you're live. Some of its features include:
Crisp and smooth 1080p and 60 FPS streaming and recording capabilities.
Ultra-low latency while streaming.
Flashback recording allows you to save your gameplay footage retroactively.
Both internal and external versions, per your preference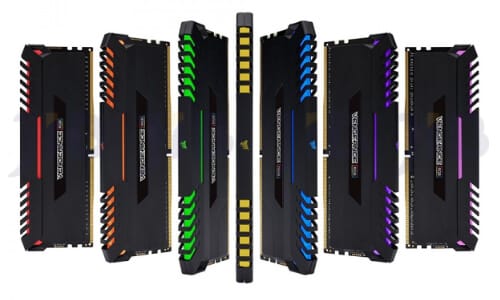 Summit1G's RAM – Corsair Vengeance RGB Pro 64 GB RAM
Summit1G uses the Corsair Vengeance RGB Pro 64 GB RAM. This set adds performance to any compatible computer. It has maximum bandwidth and tight response times, ensuring you can do everything on your computer without worrying about lag.
Some bonus features include:
CORSAIR iCUE synchronized lighting across all compatible Corsair products so that everything lights up exactly the same
Compatibility with both Intel and AMD DDR4 motherboards
Easy to install with no extra wires or cords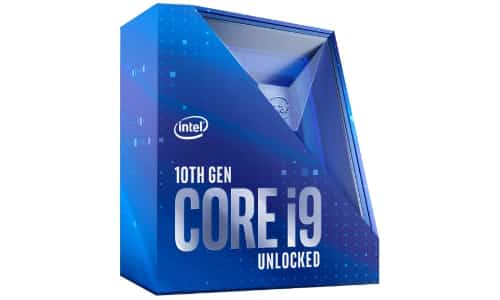 Summit1G's CPU – Intel Core i9-10900K
Summit1G's CPU is the Intel Core i9-10900K. This is one of the fastest gaming processors on the market. Offering 10 cores and 20 threads, you can really take your gameplay to the next level. Works in Intel 400 series chipset motherboards.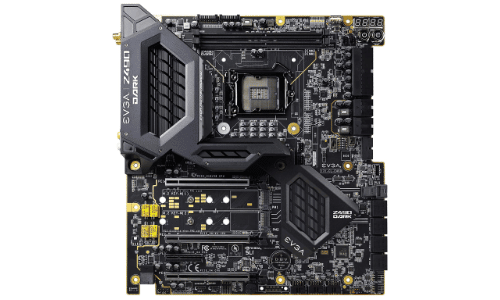 Summit1G's Motherboard – EVGA Z490 FTW
Summit1G's motherboard is the EVGA Z490. Built for Intel 10th Gen processors and sporting right angle power connectors for incredible cable management and cooling. Offering 2 RAM slots and all other connection slots you need, this motherboard is great for any build.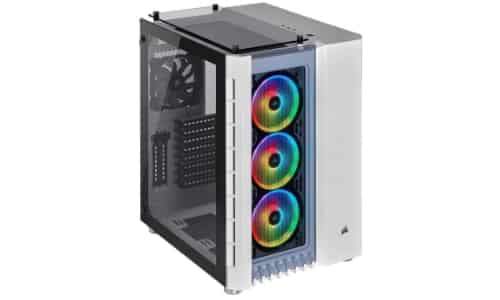 Summit's Case – Corsair Crystal Series 680X RGB
The Corsair Crystal Series 680X RGB is effective and beautiful. The sleek dual-chamber layout ensures that you will plenty of room to set up your components while leaving another chamber to cool down your system with fans. The case comes with 3 tempered glass panels, allowing you to gaze at your components whenever you wish. Some of the popular features include:
Three LL120 RGB fans that have 48 addressable RGB LEDs between them. These will cool and light up your system simultaneously.
Available in both white and black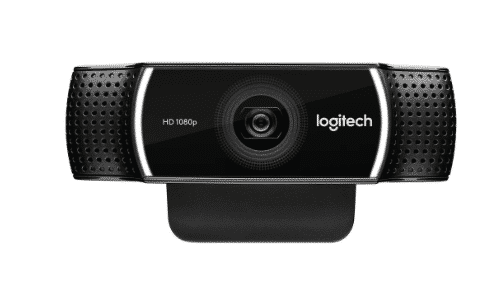 Summit1G's Webcam – Logitech C922
When steaming, Summit1G uses the Logitech C922. The Logitech C922 is known as the webcam for streamers. It can broadcast a full 1080p at 30fps to give viewers a clear video feed throughout each show. The camera also can fine-tune the lighting to give you great results.
You can also experiment with removing your background with Personify's background replacement tech. This allows you to remove or replace your background even if you don't have a green screen.
Other Streamer's Equipment and Gear
Now that you know what streaming PC and gear Summit uses, feel free to check out the equipment that other streamers use when playing FPS games: