To produce a quality stream full of effects, transitions, and overlays, you need to use streaming software. Depending on your unique needs, you will want to find software that is relatively simple to use and easy to maintain throughout your stream.
With so many options on the market, finding the right software to suit your needs can be daunting. A good video streaming software will allow you to pull from several feeds to make a professional quality broadcast.
The best streaming software allows you to add overlays, transitions, and special effects to make unique content that will attract an audience. If you're a beginner to game streaming, the ability to use capture card-friendly software with great video quality and user support is vital.
This article will discuss 10 different software encoders, from open-source software to web browser-based game streaming, to find the perfect fit for your computer, console, or mobile device. After scrolling, you should find the best streaming software to meet your needs.
What is the Best Twitch Streaming Software in 2023?
Whether you are live-streaming to Twitch, YouTube, or multiple platforms simultaneously, choosing the best streaming software for your channel is essential to your success.
Not only will you want an all-inclusive streaming service that will allow you to live stream without lag, but will also work with other streaming software and plugins to give your audience high video quality.
The following are our top ten picks for the best streaming software in 2023 based on key features, ease of use, and price: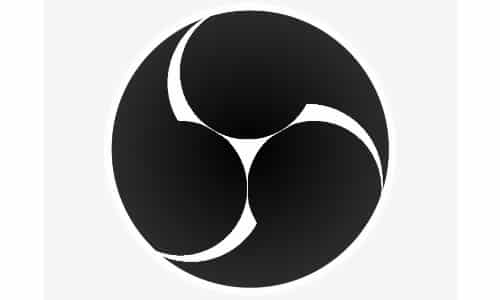 1. OBS Studio – Best Streaming Software Overall
Highly customizable with plugins

Reliable (very few troubleshooting issues)

Low CPU usage

Screen recording capable
Learning curve – can be difficult for beginners

Limited on editing features

No support – community only
OBS (short for Open Broadcaster Software) is considered the industry standard for Twitch streamers. This free and open-source software is very customizable with plugins built by other streamers, gamers, and developers. With a little knowledge and skill, you can create seamless transitions that give your stream a professional quality.
There are a few inbuilt features and transitions in OBS, but many others can be added. You can set up hotkeys with every function to ensure your effects are seamless and timely.
As OBS Studio is a community-produced project, there is no centralized help from the platform. However, with a whole community of enthusiasts, you can almost always find answers to your questions within an hour. The program is reliable and rarely has any issues. It is very customizable, and many widgets and add-ons have been created for it. While it isn't always easy for new streamers to start, many grow as they feel more comfortable setting up their stream studio.
Add an OBS Plugin
Many people pair OBS with plugins such as OWN3D PRO (which offers an assortment of other streaming tools) or StreamElements. These live streaming tools are easy to install and make it a bit easier to set up a high-quality live stream for the streaming platforms of your choice.
While OBS is the best streaming software, hands down, these additional features add a lot of value whether you stream video games or want to create pre-recorded videos.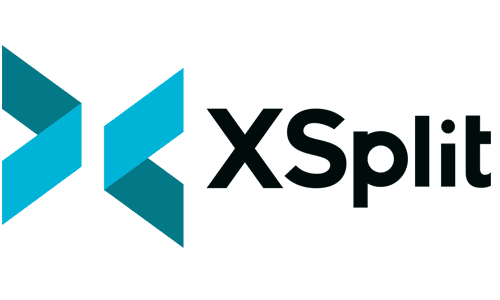 2. XSplit – Best Streaming Software for Growing Channels
Professional quality broadcasting software

Has integrated VCam access

Enhanced audio features

Many additional plug-ins for customization
Costs money for the premium program

Windows only

Encoding knowledge needed
XSplit is the first step into pro-level production features. While they are a step up in quality, the UI is a bit different from OBS/SLOBS, and it will take a little bit to readjust.
XSplit Broadcaster is highly customizable and comes with all the bells and whistles you need for production. There is a learning curve to get this streaming software up and going, but with excellent customer support, you can have all your questions answered while you work.
You can use a limited version of the program with a watermark for free or upgrade to their advanced features to a monthly or yearly plan. You can often find trial codes online or when purchasing select Logitech webcams. 
XSplit VCam
The XSplit VCam is a feature that is included in the program. It allows you to remove or blur your background without needing a green screen. If you have good lighting and some space between you and the wall behind you, this can be a great feature to create quality in your production value easily. You also have the option to replace the background.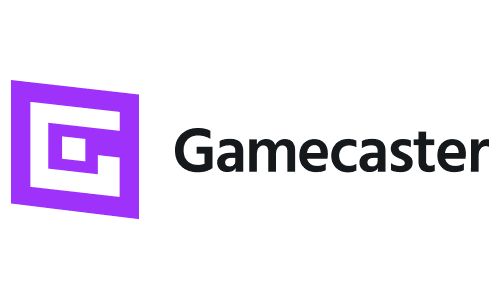 3. Gamecaster – Best Software for New Streamers
Settings save in the cloud

Low CPU usage

Easy set up

Several customization options
No easy upload of external overlay packs

Some features still in Beta
Formerly an extension of XSplit, Gamecaster has come a long way in its beta phase. Streamers looking for a streaming program that is easy to set up to begin streaming on Twitch will love the studio aspect of Gamecaster. The software also works as a strong recording software for those who want to create traditional gaming videos instead of live-streaming.
Created for new streamers to those who are a bit more advanced, Gamecaster has created a gaming experience using an achievement system. The platform also gives you everything you need to get started streaming live. The user interface allows you to easily create scenes that will let you stream content that your viewer base will like. You can import multiple sources to give you just the right look for your genre.
The drawback to Gamecaster is that you can't upload your own branding. While this free streaming software gives you everything you need as far as multiple overlays, alerts, and scene options, they don't allow you to upload your own graphics. You can customize your streaming setup using the variables built into the system.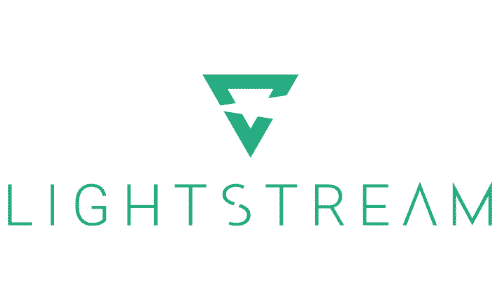 4. Lightstream – Best Streaming Software for Console Streamers
Low CPU usage

Customer support through chat

Easy set up

Simple UI
Issues with sound quality

Very basic features

Best at 720p streaming
Don't have a capture card? Lightstream is a browser-based stream program, making it the perfect option for streamers who are always on the go and use their phone or different devices to stream. You won't have to rebuild scenes every time you download the software, and you don't have to worry about your CPU.
Lightstream also allows you to broadcast with multiple people on the same stream, allowing you to do talk shows or play with other streamers easily. The platform also offers the best live-streaming software for console broadcasters as they learn to stream on Xbox or PS4 in the video streaming industry.
Lightstream is also cloud-based streaming software making live streaming from anywhere that much easier.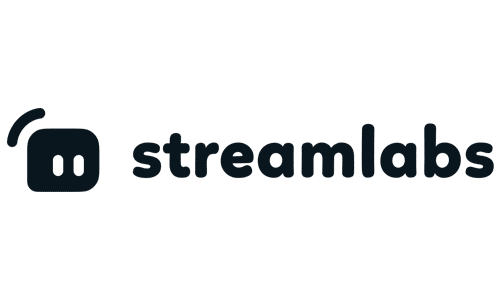 5. Streamlabs – Best All-Inclusive Software
Auto optimization (x264 settings)

Easy to use

Additional easily integrated features

Website integration

Easy on CPU

Optional Prime to integrate Royalty-free music and premium overlays

Studio Mode
Parts are still in BETA

Windows Only (Mac is in BETA, no news for Linux yet)
Streamlabs (formerly known as Streamlabs OBS or SLOBS) was heavily inspired by OBS (mentioned above). It was created to re-create OBS with an easier UI and seamless integration with other Streamlabs widgets and bots. Broadcasters who use SLOBS enjoy the event queue, library of overlays, audio filter, and video editor, which are all easy to the plugin.
When it comes to Streamlabs vs. OBS Studio, Streamlabs is customizable and similar enough to OBS that OBS Studio users can quickly make the switch. Those who are new to streaming typically find Streamlabs easier to learn and navigate than its predecessor. Moving your webcam feed and other elements around quickly and easily is easy.
While performance varies between streamers, many users state that Streamlabs uses more CPU and memory than other broadcasting software, but it is always improving. Stramlabs also comes with good customer service, allowing you to get help understanding the settings, video, sound, and other studio options.
That all being said, Streamlabs has lost a lot of support in the streaming community due to a few of their actions in November 2021. While you can still use this free live-streaming software, you may not be able to find as much help setting it up as you used to, as many streamers are looking to support other creators of live-streaming software instead.
Streamlabs Go Prime Features
Streamlabs is a free streaming platform, but there is an optional Ultra upgrade. For a reasonable monthly fee, you will have access to many features that will easily up your channel quality. With access to 40+ premium apps, a merch store, and hundreds of overlays, you can add features and update your overall look. You can also create a custom website for your channel through their store.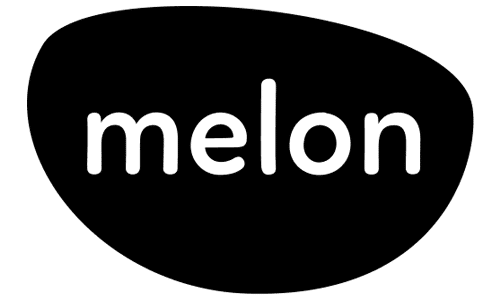 6. MelonApp – Best Software for Easy Set-up
Low CPU usage

Easy set up

Invite other streamers

Multi-stream capable
Very basic features on the free version

No overlay customization
Born out of the Covid Pandemic, Melon was Streamlabs's answer to the sudden need for a simple-to-use browser-based system for professional tradesmen who needed to transition to live streaming for their livelihood.
With Melon, anyone can easily set up professional-looking scenes for your streams, interview other broadcasters through an invite system, and multi-stream to Twitch, Facebook, YouTube, and other streaming platforms.
The Melon App has three packages available. The first is completely free and allows you to start live streaming to one platform, talk with one other broadcaster, and interact with your chat, amongst other features.
The premium package has two tiers that allow you to have access to their advanced features that will give you everything you need to succeed as a streaming tradesperson.
The price depends on what specific features you need, such as how many participants you want to have in your live stream.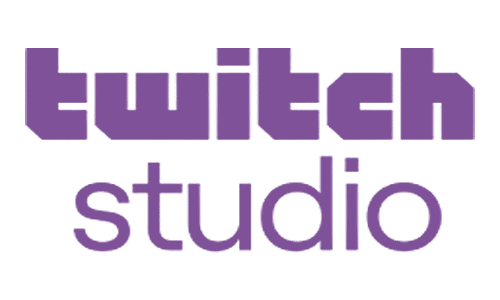 7. Twitch Studio – Most CPU Friendly for Twitch
Customizable

Integrated into Twitch
Still in Beta

Limited options for alerts and overlays
The BETA for Twitch Studio was released in late 2019. As it is built into the streaming platform, you can stream without having to sync your software. Users have reported less latency than other software due to its platform integration.
You can create your own scenes and alerts from within Twitch studio, though some options are still very limited. As it gets closer to the official launch, we expect there to be improved options and more customization so that you can pick graphics that go well with the game you want to be live streaming. Twitch Studio is a no-cost program for Twitch users.
Twitch Studio is a free broadcasting software for those who want to live stream to their platform, but they don't offer a lot of features that would benefit content creators who want to grow their brand in other ways. Unless you are dead set only to live stream on Twitch in the future, you may want to look at another streaming service.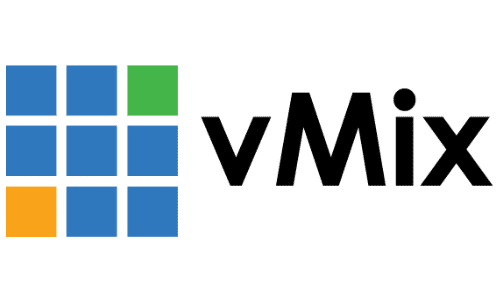 8. vMix – Best Streaming Software for 4K Streaming
Professional production

NDI compatibility

Integrated professional features
Price tag

System requirements
With the vMix streaming software, you choose the options you want and only pay for those. The base package is free (with a watermark), and when options are added, your price will fluctuate between $60-$1,200. There is also a 60-day free trial on the package.
vMix has many professional features, including 4K encoding, 1920 x 1080, and 1000 inputs. If you are ready to take your stream to the next level, vMix will get you there. Just be sure to have a good internet connection.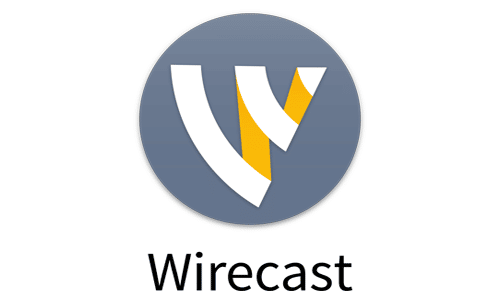 9. Wirecast – Best Streaming Software for Professionals
3D animated titles

GPU accelerated coding

Compatible with both Windows and Mac

Frequent updates with new features

Can be used on over 30 platforms
Expensive

High system requirements
Wirecast is a professional program that will give you access to tools not available on other software, such as 3D animated titles, instant replays, and video conferencing. You can also have up to 250 layers on a scene, meaning you can customize things as much as you wish without limits.
Made by Telestream, this software is continually being updated with new and improved features. Despite its advanced functions, the UI is very intuitive and easy to manage. One drawback is the price point for new streamers.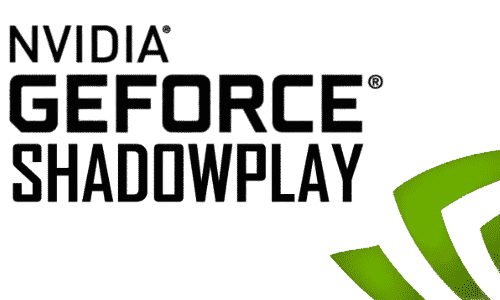 10. Nvidia Shadowplay – Best Streaming Software for GPU Encoding
Minimal CPU usage

Included in GeForce Drivers
Better for recording, not streaming

No option to have a picture in the picture

No streaming features

Must have Nvidia graphics card
While NVIDIA Shadowplay technically has broadcasting software capabilities, it is better suited as a screen recording program. You can use this software if you only want to stream your gameplay and nothing else. However, those who want overlays, stream alerts, webcam feed, and other features won't be able to use them with NVIDIA Shadowplay.
One great feature of this program is that there is a shortcode you can use to record the last several minutes of gameplay. This way, you won't have to worry about losing important milestones that you can review later on.
You must have an NVIDIA graphics card to use this software.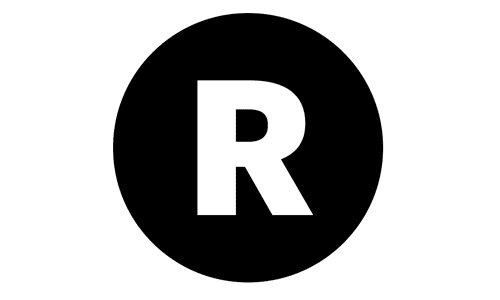 11. Restream.io
Doesn't require high-end specs

Free version available

Easy to use interface
Needs OBS to work

Needs fast internet connection

Free plan have limited features

Free plan includes Restream.io watermark
Restream is a browser-based live streaming solution that allows you to multistream. If you also stream on other platforms besides Twitch, Restream.io is your best bet. Although you will need to connect Restream to OBS (thus still requiring you to download the software), setting up your stream on Restream.io is relatively easy to do. Restream also integrates with a wide range of streaming platforms and social media sites, including Steam and Trovo.
One of the best things about Restream is you can use it for absolutely free. The downside with their free feature, however, is that you can't have your custom branding and the Restream.io watermark will appear on your stream.
Upgrading to their paid plans will remove this Restream.io branding plus gives you plenty of other perks, such as additional channels and even users, which is great if you have a team you work with. Restream.io plans start at $16, and if you opt for an annual subscription, you get 2 months for free.
Frequently Asked Questions
What Streaming Software Do Most Streamers Use?
For a long time, streamers were primarily split between OBS Studio and Streamlabs (formerly known as Streamlabs OBS). In fact, in 2020, StreamScheme found that 63% of community members surveyed used Streamlabs OBS as their go-to free streaming software.
That being said, our most recent polls have shown that 72% of the 5.4K streamers surveyed answered that they prefer OBS over Streamlabs.

OBS is the best free streaming software on the market. It has a giant community of supporters who know how to use it to build audiences on multiple platforms and streaming service support from multiple plugins that boost OBS into the top streaming software position. As open-source software, skilled users can use it for almost anything within the live-streaming realm.
Which Streaming Software Do Pro Creators Use to Stream?
Most pro creators use OBS Studio to live stream their content regardless of the streaming platforms they choose. This is due to its ease of use, a large community of supporters who can help troubleshoot, and its open-source code that allows them to create the live streams and pre-recorded videos that have turned them into the superstars they are today.
Does OBS Use Less CPU Than Streamlabs?
As streaming software goes, both OBS and Streamlabs have found ways to trim the CPU fat. That being said, OBS Studio, at its base, uses less CPU than Streamlabs. You should note, however, that adding plugins to either streaming software could boost the CPU used when streaming video games.
There are many things a streamer needs in order to successfully live stream their favorite video games to the streaming platform of their choice. Having a powerful computer and a strong internet connection are two important elements. Using less CPU when video streaming may help reduce lag overall.
Conclusion
While every streamer's needs are different, we wanted to ensure that we had a proper ranking system for the streaming software we covered. Our goal was to find programs with a rounded set of features that most streamers could easily use for their needs.
For instance, most streamers don't need 4K capabilities and would rather use more affordable software. There may be a learning curve to setting up your streaming software, but as you pick it up, you'll be able to find unique ways to create transitions and effects that will set your stream apart.