Having a face behind the brand has been studied thoroughly and keeps viewers returning, far more than opting out of using a webcam or DSLR camera.
Are you looking for the best webcam for streaming? Look no further. I've compiled the best webcams on the market today. Learn about their many features as well as their pros and cons in this article.
What to Look for in a Webcam for Twitch
Buying a dedicated webcam for streaming isn't the easiest task. As a streamer, you'll need to know the key features that a good streaming webcam should have. Here are some things you should look for to get the best webcam for your live-streaming sessions.
Video Quality

This is the most important quality of a webcam. A good webcam should be able to provide good video quality. Since you'll be streaming, look for the resolution and frame rate it can support. You'll probably want to look for a webcam that offers 720p at 60fps or 1080p at 30fps. This is usually the streaming specifications resolution needed by Twitch and other platforms.

Apart from that, you should also look for auto-focus, auto white balance, smart exposure, light correction, and background replacement features. Not all of these are required, but they are nice to have.

It's crucial that your get great picture quality with your chosen webcam. This way, you'll be confident to produce high-quality streams that your audience will surely appreciate.

Compatibility

Your streaming camera should be compatible with your PC. You need to check two things for this. First is the operating system needed by the webcam. Second is the webcam connectivity option.

Now, most webcams work with all of the current OS. However, do check which version it works with. You may be stuck on an old OS version, so your webcam cannot be supported.

In the same way, you should be aware of how your webcam can connect to your setup. Some webcams are plug-and-play. Their port options may be USB-A or Type-C. On the other hand, other brands offer wireless connectivity options via Bluetooth.

Mounting Options

It's wise to consider how the webcam will fit into your streaming setup. Most webcams can be clipped to your monitor or can be mounted on a tripod. Others can even be wall-mounted. Look for a webcam with the mounting option best suits your workspace.

Price

Makes sure that you look for a webcam that fits your budget. The best way to do this is to create a list of the most essential features you want your streaming webcam to have.

With that list, you can narrow down the best webcam choices for your set budget. And don't worry. There are plenty of affordable yet high-quality webcams for streaming on the market.

Other Features

Most webcams today offer extra features that add value to the device. What's prominent now is built-in microphones that help novice streamers get a video and audio recording device. A few of these webcams have mics that can also help block out background noise. Apart from that, some webcams offer built-in ring lights that help with lighting.
Best Webcams for Twitch
From this list, you'll find the best streaming webcam for you. I've also included budget webcams for those who have only begun their Twitch-streaming journey.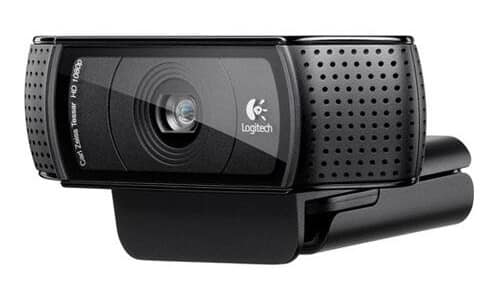 Logitech C920
Light correction

Autofocus

Built-in Stereo Mics
Only has basic features (unlike the C922)

Audio quality is muffled
The Logitech C920 has become an industry staple in video content creation and the live-streaming community. It's relatively cheap and produces a clean, full HD signal. It's easily mountable, and lightweight, making it a versatile camera, and Logitech provides software to give some user control. The C920 can be found for around $85.
As it is a value-orientated option, it does lack some key features that other cameras provide. The C920 can only hit a maximum of 30fps and doesn't save the settings locally on the camera. You must readjust the settings manually if you plug the camera into another PC or Mac.
Another downside is that it has a non-detachable cable. If the cable fails, it can't be replaced to continue using the camera; you will likely have to invest in another webcam.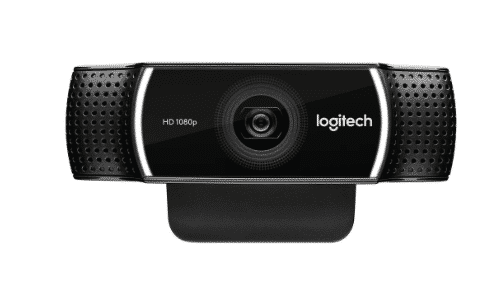 Logitech C922 Pro
Autofocus

Light correction

Built-in Stereo Mics

Background replacement
Background replacement features can cause issues
If you are looking for one of the best pro options for webcams, this might be the one for you. This Logitech webcam offers a ton of pro features you'll surely appreciate. It's specifically designed for streamers too!
This is the best cheap webcam you can find on the market today. You get HD video quality with its 1080p 30fps or 720p 60fps max resolution options. It has an amazing autofocus feature and light correction, perfect for low-light environments.
The webcam has built-in microphones as well. Lastly, the C922 Pro also comes with a 3-month premium license for the XSplit video and audio mixing application.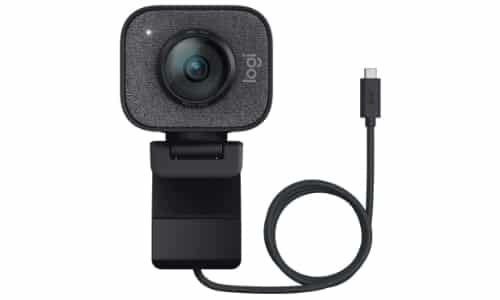 Logitech Streamcam
Auto-focus and exposure

Two front-facing mics
Logitech's Streamcam is its modernized solution for live streaming. It can produce 1920×1080 at 60FPS to give a really sharp and fluid feed. Unlike the C920, Logitech provides bespoke software to manage the camera's settings, such as video fidelity, the field of view adjustments, and framerate. These settings are saved on the camera locally, allowing you to move the camera between setups easily.
Another advantage is that the Streamcam can be mounted vertically for live streamers that use services such as YouTube Shorts, Tiktok, or Twitter; having a 9:16 aspect ratio to record is incredibly convenient. Like the C920, it also has a non-detachable cable, so you may fall into the same issue if your cable fails as the C920. With all these extra features and comforts, it commands a significantly higher price of $180.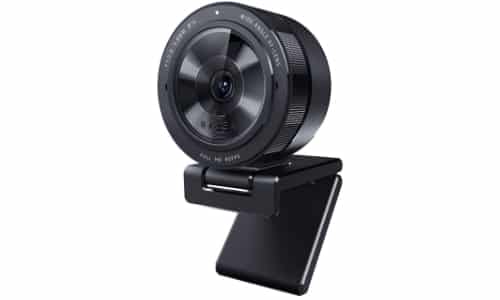 Razer Kiyo Pro
Adjustable FOV

Adaptive light sensor

Autofocus

Allows for tripod mounting
No built-in ring light like the original Razer Kiyo
The Kiyo Pro is Razer's way of producing the "Best-in-class" webcam for streaming. Like the Streamcam, the Kiyo Pro can output at a Full HD Resolution of 1920×1080 at 60FPS. It also has the added feature of switching to HDR mode, giving a massive bump in dynamic range, and making the highlights and shadows pop.
The sensor itself is protected by Corning Gorilla Glass 3, making the webcam extremely durable when paired with its durable construction. Unlike the Logitech solution, it comes with a detachable USB-C cable. If the cable fails, it's easily replaced, saving you from purchasing a new webcam.
Lastly, Razer also includes a privacy cover for the camera, so when you're finished streaming, you can cover the webcam, and rest assured that your privacy is protected.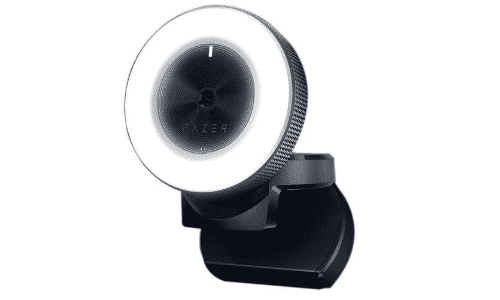 Razer Kiyo
Sleek design

LED ring lighting with adjustable brightness levels
Not the best audio quality for the built-in microphone
The Razer Kiyo is an older version of the Razer Kiyo Pro. It doesn't have the bells and whistles like HDR, more protective glass, and Full HD 60fps output, but it can still produce a Full HD 30fps signal, and if you're willing to drop the quality, it can output 1280×720 at 60FPS.
Another great feature is that it has a built-in ring light, which is very appealing for beginner content creators as it may save the need for purchasing lighting. The LED light can get quite bright, so it's recommended that you situate it at least a foot away.
Like the Razer Kiyo Pro, it also has autofocus, so the camera will keep you in focus regardless of how close or far you are from the sensor. This is the best budget webcam on the market. And with today's best deals, you can get it at its lowest price on Amazon.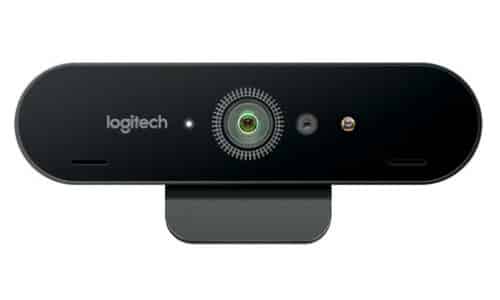 Logitech Brio Webcam
Autofocus and exposure

Adjustable FOV

Facial recognition

Built-in dual stereo mics with noise-canceling capabilities
Does not have an optical zoom

Inconsistent build material
The Logitech Brio initially started a business-orientated webcam and has gained a lot of traction in the live streaming and content creation community. The Logitech brio is uniquely situated from the other webcam offerings, as it can push 4K at 30FPS. This gives the Logitech Brio the highest resolution and the most detailed picture quality.
It has a similar mounting system to the other Logitech cameras. It isn't easy to justify the Logitech Brio's price tag when you are squishing down your webcam on live stream sessions, so a webcam with 1080P 30FPS output will look almost identical.
Although the Logitech brio has the best picture quality, it's difficult to recommend due to its high price, as a little further investment can yield a DSLR camera.
Microsoft LifeCam Studio
1080p 30fps for streaming

Autofocus

Exposure control

Built-in Mic

Affordable

Allows for tripod mounting
Slow auto-focus adjustment

Not the best audio quality for the built-in microphone
This is one of the best webcams on the market. Not only is it great for streaming but also for video calls during virtual meetings. This webcam uses TrueTone technology that produces excellent image quality in the process.
In addition, the Microsoft LifeCam Studio webcam has a 360-degree rotation and a 75-degree FOV. With this high-resolution webcam, you get smooth video conferencing and streaming too. Furthermore, the stereo audio quality of its mics is amazing.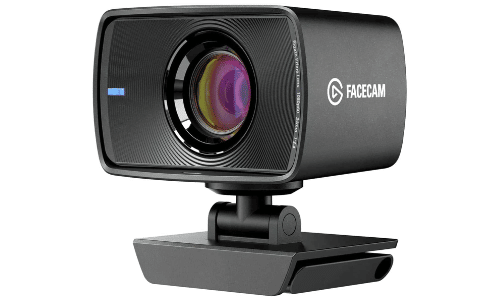 Elgato FaceCam
Easy to use

Has privacy cap

Flash memory

Allows for tripod mounting
No autofocus

Uses USB 3.0
The Elgato FaceCam is a modern-looking webcam that provides the best image quality imaginable. It's one of the webcams specifically tailored for content creators. As a streamer, you'll get a premium webcam that is easy to use and makes you look good too.
It has a built-in heat sink, so you don't have to worry about it heating up when used continuously. The FaceCam also comes with a flash memory card. You can save your preferred camera settings in the device itself. With this webcam, you'll get professional-looking videos with ease.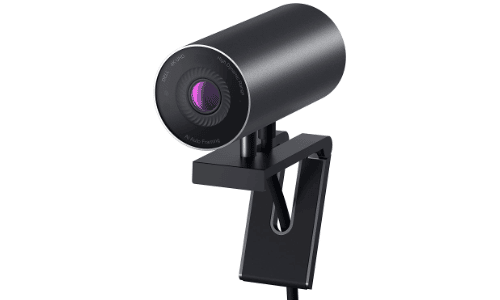 Dell UltraSharp Webcam
Well-built and beautiful design

Excellent picture quality

Adjustable FOV

Light correction

Great for low-light environments
Does not have built-in mics

Can heat up when used for long hours
The Dell UltraSharp Webcam has impressive video quality that's great for live streaming and personal use. This webcam has customizable settings that you can tweak using its Dell Peripheral software.
This is one be the best webcams that work well in natural lighting. This is thanks to the webcam's 4K Sony STARVIS CMOS sensors. Moreover, it has an impressive AI auto-framing feature that keeps you focused throughout your live streams.
The features don't stop there. Dell has prioritized privacy and has included a privacy shutter cap that snaps into place when the webcam is not in use. It supports facial recognition as well.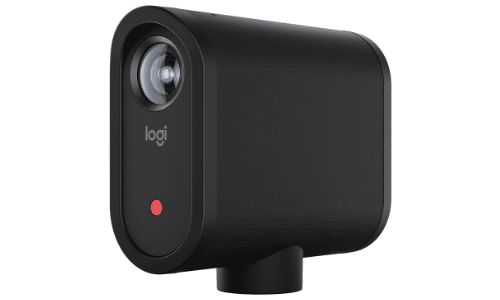 Logitech Mevo Start
Easy to use

Connects via USB-C

Built-in microphones

Bluetooth 4.1 connectivity

Allows for tripod mounting
Limited zoom

Apps can be confusing

Does not have auto-focus
This is the best Logitech webcam today. It's a high-quality webcam that's perfect for streaming platforms like Twitch, Youtube, Facebook, and many more. This webcam allows you to stream video content clearly and seamlessly.
It has a high dynamic range, white balance presets, and an adjustable exposure setting that'll ensure you produce professional, high-quality videos.
What's more, the Mevo Start packs its own battery, letting you stream or record up to 6 hours of content. With this, you have the option to use it wired or wirelessly. This state-of-the-art camera has built-in microphones too.
Frequently Asked Questions
Which Webcam Do Streamers Use?

Many streamers typically use a Logitech webcam, such as the Logitech C920 and C922, as they're good for the price, and there are plenty of community tutorials to make them look better. As streaming is getting more popular, new webcams on the market have higher fidelity, better framerates, and in some cases, HDR support, such as the Razer Kiyo Pro.

For a new streamer, looking at the latest offerings might be worthwhile to give yourself an edge over the ordinary streamer.

Do You Need a Webcam to Stream?

You do not need a webcam to begin streaming, and there are case studies of successful streamers who don't use a webcam. Although this is true, streaming is becoming very competitive, and one of the distinguishing factors of your stream is yourself!

Investing in a webcam creates a connection between yourself and the viewer, as they can see and react to your responses in real-time.

Is a 720p Webcam Good Enough for Streaming?

720p is perfectly fine for a beginner. Most webcams will be squished down on the screen, so having a 1280×720 webcam will provide enough detail for the viewer.

If you're just a chatting streamer that uses their webcam fully blown up, then it might be worthwhile considering a 1080p webcam like a Logitech Streamcam or Razer Kiyo.
Conclusion
It's important to get yourself quality streaming gear for your setup. This ensures quality outputs and durable equipment. A good webcam can help you to produce high-quality streams that'll help you gain more viewers. I hope this article has helped you decide on the right webcam for your streaming needs.