This post will cover the basics of setting up a DnD stream on Twitch, tips on growing your channel's fanbase and community, and where to find inspiration to up your game. Without further ado, let's get this thing rolling!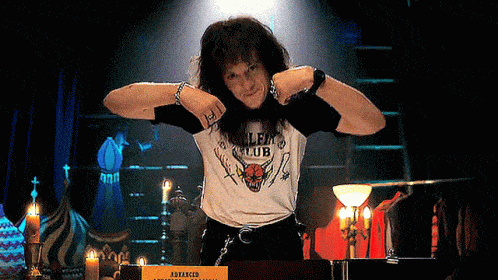 How to Stream DnD on Twitch
To start streaming DnD on Twitch, you must first take care of the basics, including equipment, software, and branding. Essential streaming equipment is already a given since you are still streaming a game on Twitch, albeit it's a TTRPG one, so things will be a bit different.
Here's a checklist of all the basics you need to stream Dungeons and Dragons on Twitch:
Audio

Audio is the most important factor for streaming tabletop roleplaying games, especially for the Dungeon Master. Optimizing the microphones of the DM and each player should be a priority before streaming begins. Besides optimizing your mic, try to get a quality headset, especially if the DM and the players aren't physically together in one place and are meeting through video chat instead.

Videos and Webcam

Sadly, D&D streams are well-known for having low-quality camera visuals, so taking the time to adjust the webcams and lighting for everyone is an essential way to stand out. To make the very best of any webcam of any quality, effective lighting will go a long way. You'll also want to add the players' webcam feeds to your stream.

Music

Music can elevate any game as it helps create the right atmosphere that makes people (DM, players, and audiences) feel that they are in the story. Great music is immersive but not distracting, so find instrumental songs to play during sessions that do such things. There is plenty of fantasy and ambient tracks online, some of which are free and can be found on music streaming services such as Spotify, YouTube, and Apple Music.

When you download and use songs, though, make sure they are DMCA-free to avoid getting into trouble. Epidemic Sound has tons of royalty-free tracks plus sound effects, including fantasy and sci-fi music. Syrinscape is also another fantastic option for finding background music, and what makes it even better is that the app is specially designed for TTRPG.

Visuals

Dice rollers and maps can be tricky to show on cam. But thanks to online tools such as Fantasy Grounds and Roll20, showing rolls and object/character placement on the map has become so much easier.

Other than those two, you can also try out Tabletop Simulator, which does exactly what its name implies. If you love creating your own worlds, websites like Inkarnate and WorldAnvil let you craft stunning maps for your DnD party to play on.

Of course, you can also place a camera on the actual tabletop you are playing, especially if the DM and players are together in one place.

Branding

An overlay and cohesive graphics on your Twitch page will look more professional and inviting. There are many overlay and graphics providers if you're unable to make your own.

When creating overlay designs, the placement of the DM, players, and visual cues like dice rollers should be thoroughly considered. Here are some examples of Dungeons and Dragons channels that are just killing it with their overlay design, graphics, and layout:

Critical Role

As the DM, Matt Mercer is shown on a separate panel, whereas the rest of the players/cast are on different panels. Everything from the overlay to their tavern-like setup in the background fits in with the DnD game and their brand. The bottom right camera shows their battle map.

Black Dice Society

For game sessions that are done through video chat, setting up a cohesive layout and overlay can be quite a challenge. Black Dice Society pulls this off extremely well by making a simple yet beautiful overlay that features the DM at the top left and all of the players' webcams arranged in a grid on the screen during their streams on the DnD's official Twitch channel. The design is easy on the eyes and sets off the right atmosphere with its fantasy-themed background.

Nights of Eveningstar

Also streaming on DnD's official Twitch channel, Nights of Evening Star, usually streams from each of the players and DM's own homes. Their names and classes are placed below their webcam. The DM Mark Hulmes is on a separate placement from the rest of the players.

Notice that these channels' visuals reflect their branding by having design, placement, color schemes, and other elements consistent throughout their streams.

Recording and Streaming Software

Choose a recording and streaming software to help you efficiently produce quality content. Some of the best streaming software include OBS, XSplit, and Streamlabs Desktop. By combining it with VOIP apps that allow video calls, like Zoom and Discord, you can create a more professional Dungeons and Dragons stream.

Technical Control

Nominating one person who is not the Dungeon Master to control all the technical aspects of the stream, such as scene changes and effects, is a fantastic way to free up the Dungeon Master's hands for better storytelling and to keep the stream consistent.
How to Grow a D&D Channel
It's time to go live, but going live with a solid setup is only a small part of the streaming experience. When learning how to stream Dungeons & Dragons, there are a few things to keep in mind to facilitate growth and gather an audience that will keep coming back for more.
Keep Things Consistent

Find a time that works for all your players and stick to that time. If you can't play weekly, consider twice a month or monthly instead: this will give the DM additional time to prepare for the show. Set a tone for the game and the world you're playing in, and work hard with the players to keep that tone and atmosphere as consistent as possible.

Keep Things Professional

Solidify rules on what's appropriate conversation during the live stream. Will there be restrictions on profanity or difficult topics? Both in-character and out-of-character conversations may need boundaries. If players have disagreements, encourage them to wait until the stream is over to discuss them so that the issues don't disrupt the show.

Keep Things Interesting

Plan your sessions ahead of time. Depending on the tone and intent of your game, it might be pertinent to plan for a minimum number of social, puzzle, and combat encounters each session to keep everyone engaged. Slower sessions can intrigue with well-crafted roleplaying, so providing players with a roleplay opportunity is a good way to curate a less intense session at the table.

Plan fun and diverse NPCs with distinct features to make them more memorable if your players encounter them more than once, and be ready to provide rich descriptions of the setting and the people within it.

Keep Everyone Informed

Have a portion of time set aside at the start of the stream to recap the previous episode's events. This means that no one will miss out on any details that might affect the story. Consider assigning each player to recap the sessions, as this will also help keep the players more engaged with the story.

Keep Chat Engaged

Use polls with the chat to influence how the DM approaches a fresh problem or event or how players react or add a dice bot command for chatters to play with. Creating chances for the audience to affect the story, setting, or session will positively impact curating a regular viewership.

Find Your Audience

Many Twitch and YouTube channels that focus TTRPGs promote and link to spaces, like subreddits and Discord servers, with large communities of potential viewers. Remember to be aware of the rules when you post a link, and make sure that the server or subreddit allows for self-promotion. Try to create some interest by discussing what your group has been up to, what the overall story or arc might involve, or even how chat can influence the stream.

Share Your Knowledge

Be ready to discuss with players and chatters about the game itself. Consistency is key if you're homebrewing rules, and keeping a list of custom rules would make for a smoother experience with chatters who assume the game runs with the rules as written. New players may trickle into the audience and want to learn a thing or two!
5 DnD Twitch Channels to Check Out
Frequently Asked Questions
Should we show the D&D board on the screen?

If you want more details to be readily available to players and viewers alike, showing the board is a good way to provide those details. Most streaming software can capture the maps and boards on Roll20 and Fantasy Grounds. If you're of the more narrative persuasion, a board isn't necessary.

What is the best type of music to play during a D&D stream?

Seek artists on Spotify and YouTube that specialize in ambient music; a good deal of indie ambient artists offer their playlists free for streamers to use, and many smaller channels can even provide permission on the individual level. Avoid using published musical scores from existing games or movies, as copyright protects those.

That being said, you MUST make sure that hose Spotify and YouTube channels have original music created by that channel and that it is free to use. Don't assume that just because it says "royalty-free" on the channel that it is. It is safer to use Epidemic Sound or another service.

How can I show the dice roll on Twitch?

If you're not using Roll20, Fantasy Grounds, or any other platform with a built-in dice roller on screen, another option is to set up a Discord bot (such as Avrae) or a chatbot for Twitch that can respond to dice roll commands. Dice rolls don't have to be explicitly visible, though: with enough trust between DM and players, a group can build the same trust with an audience that the rolls are being called with honesty.
Conclusion
Streaming a Dungeons & Dragons game can be an incredibly rewarding experience for the Dungeon Master and players alike.
As long as you're tackling the technical side of the stream and following the tips above, you'll find the experience can extend to your audience and keep them coming back for more.