While there are several, this post will compare the most popular paid version (XSplit) to the most popular free (OBS) program that Twitch streamers use.
After installing, you choose your streaming software, don't forget to install one of the best Twitch bots to help with your moderation and engagement.
Key Takeaway:
If you are looking for software that is easy to use and set up quickly, XSplit is the better choice for new streamers. However, if you want more customizable software and more control over your stream, OBS is the better long-term option. Ultimately, the best streaming software for Twitch will depend on your specific needs and preferences.
As a whole OBS is the far more popular option with Twitch Streamers.
Overview of XSplit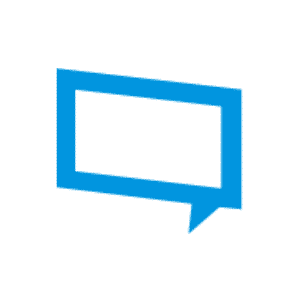 XSplit is known to most for one thing: the ability to broadcast across multiple streaming platforms simultaneously.
However, there are many other great features that XSplit has to offer, like 4K 60 fps streaming. Though Twitch does not have 4K transcoding options, YouTube does have the option, so XSplit would deliver the best quality options if YouTube is your chosen platform.
The layout is clean and easy to navigate, but also a little bit too simple – missing out on important features such as integrated chat. To view your live streams chat in XSplit, you must use the Plugin Store and install your chat extensions there.
Perhaps one major disadvantage with XSplit is that most of its useful features are locked behind a paywall. Although you can download and start using it for free, you need to subscribe to premium or pay the lifetime license to enjoy XSplit broadcaster in full.
For those who are new to streaming or don't want to get bothered by the technical stuff (such as the case of OBS Studio), trying out and investing in the XSplit Broadcaster studio may be worth it. Finding your way around the app is much easier, and the interface is more user-friendly as it's simpler than OBS. You will need to spend some bucks to take advantage of its premium features.
The good news is you can cut down the cost of buying the premium option of XSplit. By clicking the button below, you will be entitled to a 10% discount for all their products, including a lifetime license to XSplit.
Pros of XSplit
Simultaneously stream on multiple platforms
4K 60 fps streaming, which makes it great for YouTube uploads and live streaming
Great for beginners
Video codecs available in H264 and H265
Cons of XSplit
More demanding on CPU
Limited layout design
Full features locked behind a paywall
Overview of OBS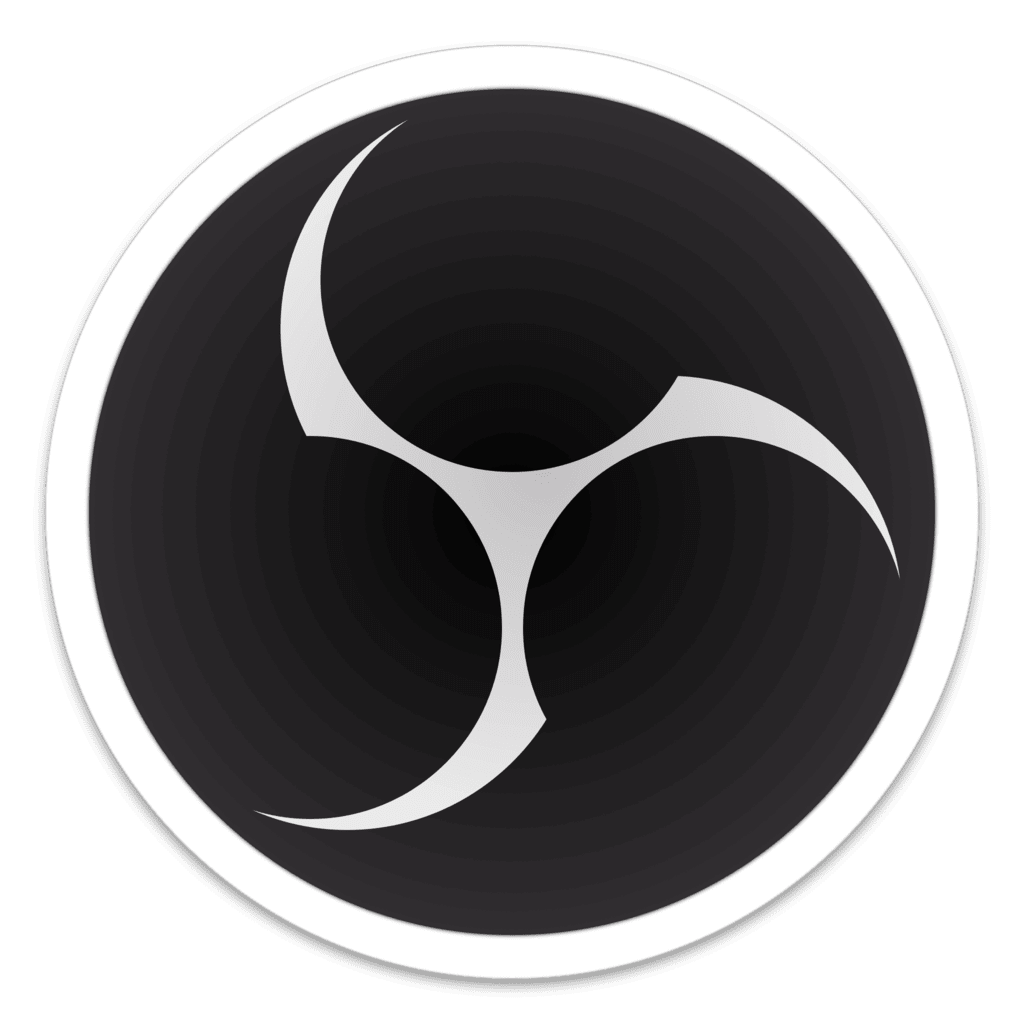 OBS stands for Open Broadcaster Software. An open-source project developed and run by a team of developers, OBS Studio can be downloaded for free from its official website.
For this comparison, we will be strictly referring to the OBS Studio and not Streamlabs Desktop, also formerly known as Streamlabs OBS. If you're looking for info about Streamlabs, check out this article instead about Streamlabs VS OBS Studio or Streamlabs VS XSplit. If you are on the right track, keep reading.
OBS has a much more customizable layout compared to XSplit. Though it might seem harder to navigate through settings, there are fewer steps to take when setting up your live stream. However, setting up Alerts in OBS is a little more work than in XSplit as there is no direct plugin store – instead, you must set up alerts from Streamlabs online dashboard for example, and add them into OBS as a browser source.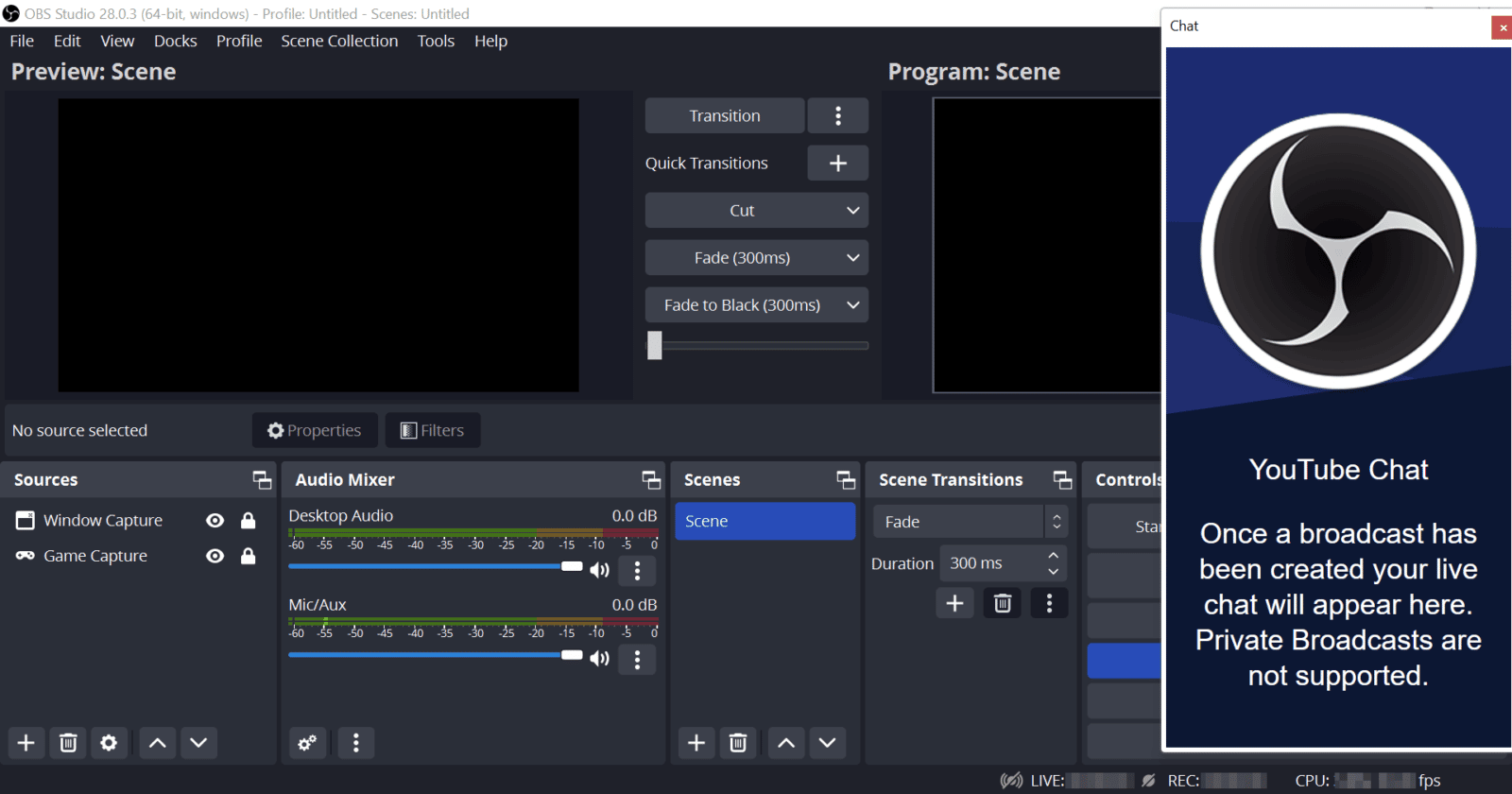 Though XSplit has the advantage of a built-in plugin store, OBS allows users to add more unique plugins from their forum to create more interesting designs and assets. So, if you don't mind tinkering on the technical side to record videos or manage a live stream, then OBS might be the better option for you.
Pros of OBS
Support for plugins to create a more unique stream
Integrated Chat
More customizable layout with freely movable docks
Audio mixer
Cons of OBS
1080 p/60 fps maximum output resolution
Single platform streaming
Has a bit of a learning curve
XSplit vs OBS Comparison
Now that we went over the two most popular live streaming and video recording software for gaming, we will cover individual criteria and compare them to help you decide which one suits you best. Some streamers put more importance on performance, while others would definitely choose freeware to save money. If you're the type who places importance on specific factors such as CPU usage and pricing, here's a breakdown of OBS Studio vs XSplit by criteria:
Ease-of-Use

XSplit is easier to use, thus, you can master it pretty quickly. Because OBS is open-source live streaming software, tons of useful functionalities and tools such as Alerts can only be used by installing a plugin. OBS Studio can be a little trickier to get into if used by a newbie streamer compared to XSplit.

Interface

XSplit has a rather simpler interface than OBS, so navigating your way around the software can be done without a hassle. On the other hand, OBS has a Modular 'Dock' UI which allows you to customize the layout to your liking.

Performance

XSplit can take up a bigger chunk of CPU than OBS. If you want to conserve CPU, OBS might be your better option. XSplit has higher PC requirements than OBS, which isn't viable if you're using a low-end laptop, for example.

Compatibility

OBS can be used on Windows, Mac, and Linux, while XSplit only works on Windows.

Customization

XSplit offers a lot of customization options, but OBS, being an open-source video broadcasting software takes the cake for this criteria. With tons of plugins, themes, tools, and more on their forum, you can personalize it in any way you want. It's also easy to rearrange the layout with their Modular 'Dock' UI.

Community and Support

OBS has a whole community of software users and developers you can turn to for help on their website's forums. XSplit also has a huge community and an active support team you can contact every time you need help.

Pricing

As a freeware, OBS wins this round, hands down. Although XSplit is a paid software, it has a free version you can use to try it out.

Video and Audio

XSplit has an audio and video optimization feature which makes it excellent for those who want higher-quality streams.

Video Recording

Both have a video recording feature, but XSplit can produce 4K videos at 60 fps.

Live Streaming

Both are excellent live streaming software. XSplit is easier to set up, but OBS gives you more control over your live stream.
Frequently Asked Questions
What is OBS or XSplit?
OBS and XSplit are two of the most popular software gamers use for live streaming on Twitch, YouTube, Facebook Gaming, and other platforms. Essentially, these are software encoders audio and video input into a digital format that can be played across different devices.
Can you stream to different platforms on OBS?
You can't originally stream to different platforms on OBS, but you can use third-party tools like Restream.io and plugins to do so.
Is XSplit premium worth it?
XSplit is easier than OBS and has plenty of native features, so upgrading to premium is worth it, especially for beginners.
Which Uses Less CPU? XSplit or OBS?
OBS uses less CPU than XSplit.
Is OBS or XSplit Better for Recording?
Depending on what you want in a screen recorder, both have their pros and cons. OBS performs better, but XSplit can get you a 4K screen capture. If you want to record videos smoothly and without a hassle, go with OBS. If you want a higher-quality video, XSplit is better.
XSplit vs OBS: Which is better for streaming?
XSplit is easy to set up while OBS takes time to get used to but gives you more customization options. Deciding whether to use XSplit or OBS can be hard, but it will ultimately depend on you as a user.