You will need to set up a Twitch bot after you choose your Twitch broadcasting software. As your stream builds regular viewers you will want to nominate mods from your most faithful. In the meantime, use a chatbot to keep your chat spam-free and give some interactive features to your followers.
Best Twitch Bots For Streaming [Free & Paid]
Here's a look at the most popular free and paid bots for 2020 and how they compare in terms of functions and usability:
| Chatbot | Compatibility | Ease of Use | Functions |
| --- | --- | --- | --- |
| Streamlabs Cloudbot | Twitch, YouTube Gaming | Easy | Moderation, Channel Points, Commands |
| OWN3D Pro | Twitch, YouTube, Facebook | Easy | Moderation, Donations, Branding |
| StreamElements | Twitch, YouTube Gaming, Facebook Gaming | Easy | Moderation, Games, Ranking Boards |
| Nightbot | Twitch, YouTube Gaming | Easy | Moderation, SoundCloud, Chatlogs |
| Moobot | Twitch | Easy | Moderation, Polls, Music Selection |
| Coebot | Twitch | Intermediate | Moderation, Quotes, Variables |
| Wizebot | Twitch | Intermediate | Moderation, Game Integration, Sub Lists |
| PhantomBot | Twitch | Advanced | Moderation, Game Features, Permission Levels |
| Stay Hydrated Bot | Twitch | Easy | Reminds you to drink water |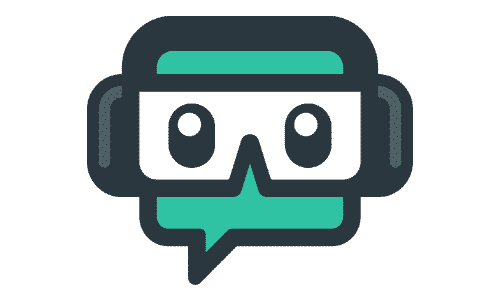 1. Streamlabs Chatbot/Cloudbot – Most Popular Twitch Bot
Streamlabs Chatbot (formerly known as Ankhbot) is still easy to use but has a couple of extra features. It can be downloaded to your PC and can be used with Twitch or YouTube Gaming. Note: there are a few unavailable integrations with YouTube.
This chatbot gives a couple of special commands for your viewers. They can save one of your quotes (by typing it) and add it to your quote list. You can create a queue or add special sound effects with hotkeys. There are options for macros, special counters, and python scripting.
Although there are some occasional issues with the platform, it interlinks with OBS and Streamlabs and has very good support. 
They do have a cloud bot available as well, but it doesn't have the same abilities as the downloaded version. There are a lot of engagement tools for your viewers. It allows you to host polls, give chat alerts, ways for them to use their loyalty points. and more!
Should You Use the Streamlabs Cloudbot?
If you already use Streamlabs OBS, setting up the chatbot or cloudbot is extremely simple. You can quickly make changes on the cloudbot mid-stream to integrate new ideas to keep your audience entertained.
For further optimization (such as renaming your cloudbot), you can upgrade your account to Streamlabs Prime, which unlocks over 40 different applications that can help you improve the quality of your streams such as Jingle Punk, overlays, and more.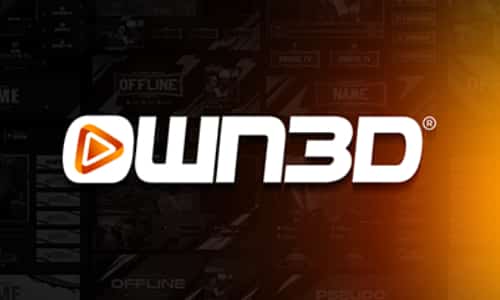 2. OWN3D Pro
Own3d Pro is a chatbot that also offers you branding for your stream. The pro option also gives you access to over 300 premium overlays and alerts, letting you try out several different options to see what best suits your audience. It truly makes your overall branding a breeze and allows you to quickly set up a professional-looking channel.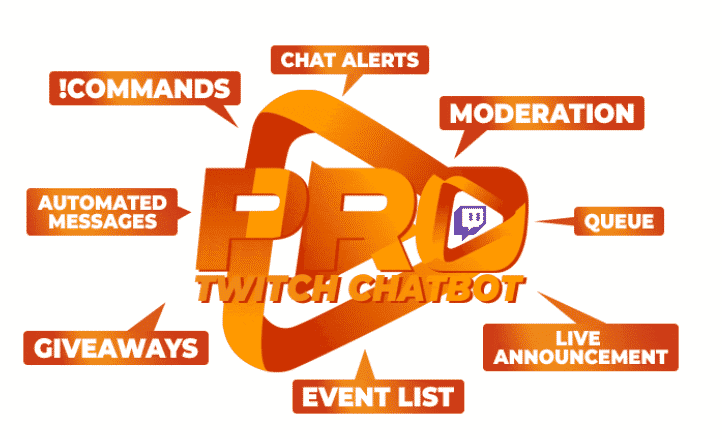 You can create custom commands, set up lists, and moderate your channel with it as well. With their pro pack, you can accept donations through PayPal. They also allow you to use their premium alerts to highlight when someone gives you a tip.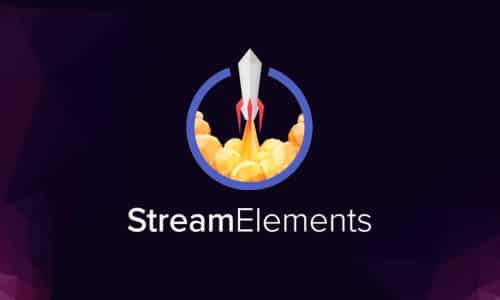 3. StreamElements
StreamElements have several great modules and a lot of fun features. There are many games that can be played, such as bingo and roulette. You can allow tweets from certain Twitter accounts to be integrated into your chat (perhaps have this as a special feature for high-tier subs?)
Their automatic ranking boards give an incentive for your viewers to compete or donate. Features for giveaways and certain commands allow things to pop up on your screen. In addition to those, there are many other chat commands. Donations are one of several ways that streamers make money through their channels.
The bot works on every platform. Their loyalty system entices your viewers to interact with your broadcast more. It is run on their own server so you don't have to download it and take up space on your computer.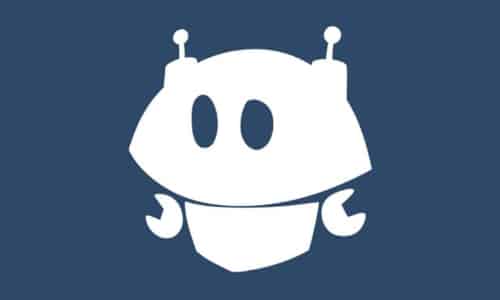 4. Nightbot
Nightbot is arguably the most user-friendly chatbot on this list. It can be used on both PC and Mac through multiple streaming platforms. Nightbot is cloud-hosted so you can manage it from your browser or console. It is highly customizable and you can set up custom and default commands as you please. As the learning curve is slight, this is the best bot for new broadcasters who don't have any experience with bots.
Nightbot has a feature that allows you to protect your viewers from spam. If there are disputes (or you want to re-read chat), you can search past chat logs. Regular viewers (which they list for you) can be exempted from the spam feature and you can give them more access to available commands.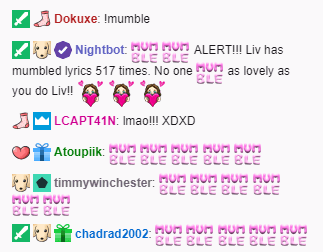 A Nightbot feature allows your users to choose songs from SoundCloud or YouTube. You can also select playlists for your stream. You can set up many dynamic responses to user commands or post specific messages at regular intervals throughout your stream.
They also store lots of facts related to you and your stream, including a list of your followers and how long they have been with you or have subscribed to your stream.
Nightbot can also be synced with your Discord server.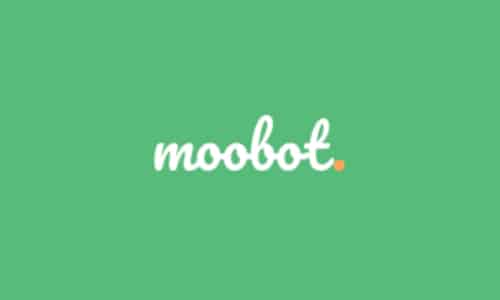 5. Moobot
Moobot is a very trusted chatbot that very safe and good for privacy. It is a cloud-based bot that you can heavily customize for your live streaming. This chatbot is easy to use for beginners and will grow with them. The interface is easy to use and easy to understand for new streamers who don't know all the lingo associated with streaming or chatbots. 

Moobot emulates a lot of similar features to other chatbots such as song requests, custom messages that post over time, and notifications. They also have a polling system that creates sharable pie charts.
It is also s a great chatbot for beginners who struggle with the Twitch lingo associated with the industry.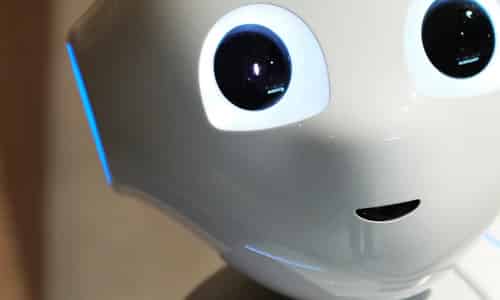 6. Coebot
Coebot is a good option for people who don't necessarily want custom commands (though you can still make them). It offers several pre-made functional commands that don't require much thought.
The bot has several fun commands like a magic 8-ball, urban dictionary definitions, throw objects at people, hug people, or pick random numbers. Some of these are good for random giveaways.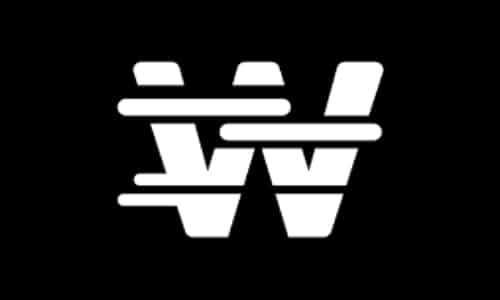 7. Wizebot
Wizebot has several unique features such as saving automatic clips, letting you view a list of subscribers and unsubscribers. It has games and giveaways, Twitter integration, timers, custom commands, virtual currency, automatic giveaways, and screen overlays.
A very unique feature that Wizebot boasts is its special integration with the survival game, 7 Ways to Die. Once the bot is integrated with your channel and game, users can activate events within a game by subscribing to your channel.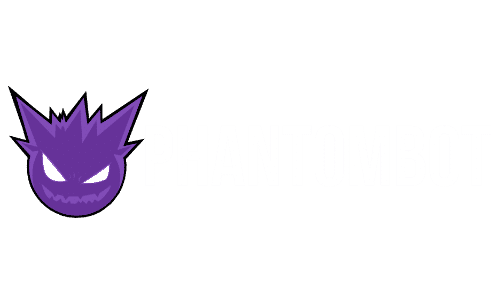 8. PhantomBot
PhatomBot hosts a plethora of commands and customizations. The bot works across platforms. This feature-rich platform is open source and can be used to integrate Twitch and Discord. There are dozens of features available, including setting permission levels, creating variables for commands, and several kinds of alerts. If you don't like the name of a command, you can always change it through their command alias feature.
This bot is for advanced users who have used bots before and understand how they work and how to integrate them into your stream. It doesn't run on the cloud and you do have to download it.
Some of their special features include a gambling system for viewers to play with their loyalty points, several game features (slot machine, magic 8-ball, Russian roulette) for your channel's watchers. You also have the option to allow them to pretend to kill each other or themselves in humorous ways. There are other ways to create intriguing streams.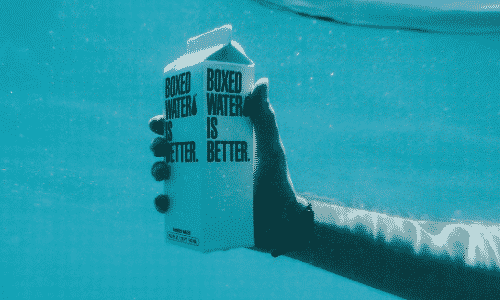 9. Stay Hydrated Bot
All you have to do to activate the Stay Hydrate Bot is to type '!hydrate username' (obviously, you will replace username with your Twitch username) into your stream. This fun bot will remind you to stay hydrated at certain intervals throughout your broadcast.
Alternatively, you can set up Twitch channel rewards where your viewers can remind you to stay hydrated by spending their loyalty points. Many Twitch users take this role seriously and have a lot of fun with it.
The Advantages of Using a Twitch Bot
A chatbot will give you more freedom in the content you produce and help you ensure that all of your followers and subscribers are thanked. Many features allow and encourage viewer interaction which will help them engage with your stream. A chatbot makes your channel appear more professional which helps build Twitch viewers and followers.
It is important to note that Twitch has an automatic moderation system that is available in your creator dashboard. You are able to set the level (between 1-4) and it will filter your chat. For additional options, you can easily integrate apps into your chat.
It is always a good idea to put some chat rules in your profile so that people know what is expected of them. While most people show common sense, it is good to set guidelines so that people know you are serious. Chatbots are one of several Twitch applications that can improve your stream.
Best Twitch Chat Bots
The most popular chatbots on the market are; Streamlabs, StreamElements, Nightbot, and Moobot. A few years ago, if you wanted a specific feature from a bot, you had to get a select bot. Now, most chatbots give you access to the most popular features. You are allowed to choose one based on your personal style.
While many compare the bots, ultimately the choice is up to you in which product will better help you entertain your viewers.
Frequently Asked Questions
What is a Chatbot for Streaming?
A stream chatbot is a tool that streamers use to moderate their chats. They can operate as a moderator and censor swear word, racial slurs, and other terms you wish to avoid in your chat. This is especially helpful as a new streamer as you probably won't have human mods right away. It can periodically update your viewers with facts about you, your channel, or your content. You can set up commands for your viewers to use to interact with you or each other during your stream.
Many chatbots will also save your text and other statistics about the viewers in your stream so that you can review it later and take note of your regulars. Some integrate with specific games or themes to bring a new richness to your broadcast. With a little CSS, the customization and options are almost endless!
What is a Twitch Bot?
A bot interacts on your Twitch (or other platforms) chat as a moderator. It interacts with your viewers to give them relevant information about you or your stream, filters out foul language, or stops spam.
What Twitch Rules Should You Have?
Keep your Twitch chat rules few and simple. Let your viewers know that you want to have fun with them. Most people have common sense and won't try to cause issues.
What should your chat guideline message be? Here's an example: – No racism, bullying or politics. We're here to play games and have a laugh.
Which Stream Cloudbot is Most Popular?
In a survey of 126 streamers, StreamScheme found that 44% of people preferred StreamElements to other chatbots on the market. StreamLabs came in second place with 29%.
How Do You Get A Chatbot on Twitch?
Typically to get a chatbot on Twitch, you will need to log in to the Chatbot site using your Twitch account. The same would go for YouTube Gaming.
Do Twitch Bots Count As Viewers?
While Twitch bots (such as Streamlabs) will show up in your list of channel participants, they will not be counted by Twitch as a viewer. The bot isn't "watching" your stream, just as a viewer who has paused your stream isn't watching and will also not be counted.
What Bots Should I Use on Twitch?
Most chatbots offer similar features at this point, which means you can happily use any of them. Choose one that is relatively easy to use and that gives you the features that work best with your community.
Can Twitch Mods Add Bots?
While Twitch mods can't add a bot, you can give them access to them as an editor where they can add or change commands to help your stream run smoothly.