With so many options for good broadcasting software, it is easy to get lost in choosing the best one for your channel. It is important to choose one that will give you everything you need while also being fairly simple to use.
In this post, we will compare XSplit and Gamecaster to help you determine which software is best for you and your stream. Gamecaster used be under the XSplit banner, but the two have since split ways amicably.
Overview of XSplit Broadcaster
XSplit is known to most, for one thing, the ability to broadcast across multiple streaming platforms simultaneously. However, there are many other great features that XSplit has to offer like 4K 60fps streaming. Though Twitch does not have 4k transcoding options, YouTube does have the option so XSplit would deliver the best quality options if YouTube is your chosen platform.
The layout is clean and easy to navigate, but also a little bit too simple – missing out on important features such as integrated chat. To view your live streams chat in XSplit, you must use the Plugin Store and install your chat extensions there.
Pros of XSplit
Simultaneously stream on multiple platforms
4k60fps Streaming
Cons of XSplit
More demanding on CPU
Limited layout design
Overview of Gamecaster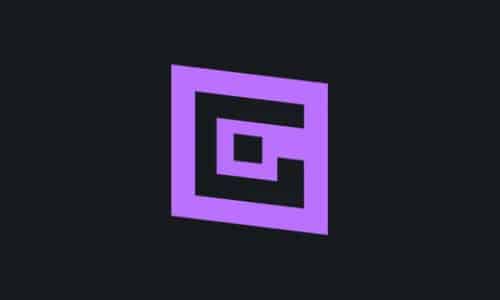 Gamecaster is a free streaming software that was originally linked with Xsplit.The platform is currently one of the easiest broadcasting programs for new streamers. Not only is it relatively simple to set up, but they include everything you need to set up your channel for success. It's a great choice for those with little money or income because it is absolutely free.
Pros of Gamecaster
1. Reward Program

A free reward program that functions similar to games like Fortnite with rewards including emotes, overlays, alerts, and more that can greatly benefit a streamer who's just starting up.

2. Test Center

Test center to make sure your overlay is working before you go live. This is great for reducing the risk of having to troubleshoot a problem live.

3. No Premium Subscription

No premium subscription that locks away features that are essential.

4. Royalty-Free Music

Gamecaster has recently released free royalty-free music for streamers, showing that they really do want to benefit the community in a real way.
The benefits of Gamecaster are very unique compared to apps like OBS and Lightstream. While this is always a great thing to know, things like this will end up having a few dark patches in the bright light of possibility.
Cons of Gamecaster
1. Noise Gate

The noise gate can be too powerful and cut you off repeatedly.

2. Bugs

Still has a few bugs that can cause problems, such as your tipping link stopping synchronizing with the app.

3. Rewards

The reward program is still in its infancy. It does however hold a lot of long-term potential.
Overall, Gamecaster has a few issues to work out, but it is still in its beta! Its reward program is very easy to access and they allow all users to participate while growing their brand is very generous. However, with that in mind, do not use it just for the rewards. If you do, you will not grow your stream. Focus on this app if you are getting started with streaming or you want to earn something on the side while you focus on building your community.