On July 28, 2019, Kyle "Bugha" Giersdorf won the Fortnite World Cup Finals. The prize was 3 million dollars. Bugha was 16-years-old. Esports — both playing and watching — is on the rise. With so much hype, there are increasingly more avenues for people to make money gaming.
Top professional gamers can earn six-figures annually (some even make millions) through sponsorships, prize money, regular salaries, and streaming. While the average player won't generate that amount of income (the average is $60,000 per year), it is possible for extremely skilled gamers to earn a livable wage playing video games.
How to Become an Esports Professional
Here are the steps it takes to become an esports professional athlete.:
Step 1: Select a Game Consistent with Your Skills
In order to potentially become an esports professional, you need to be skilled at an established esport game within the community. Popular games include League of Legends, Hearthstone, World of Warcraft, Heroes of the Storm, CS:GO, Dota 2, and Super Smash Brothers.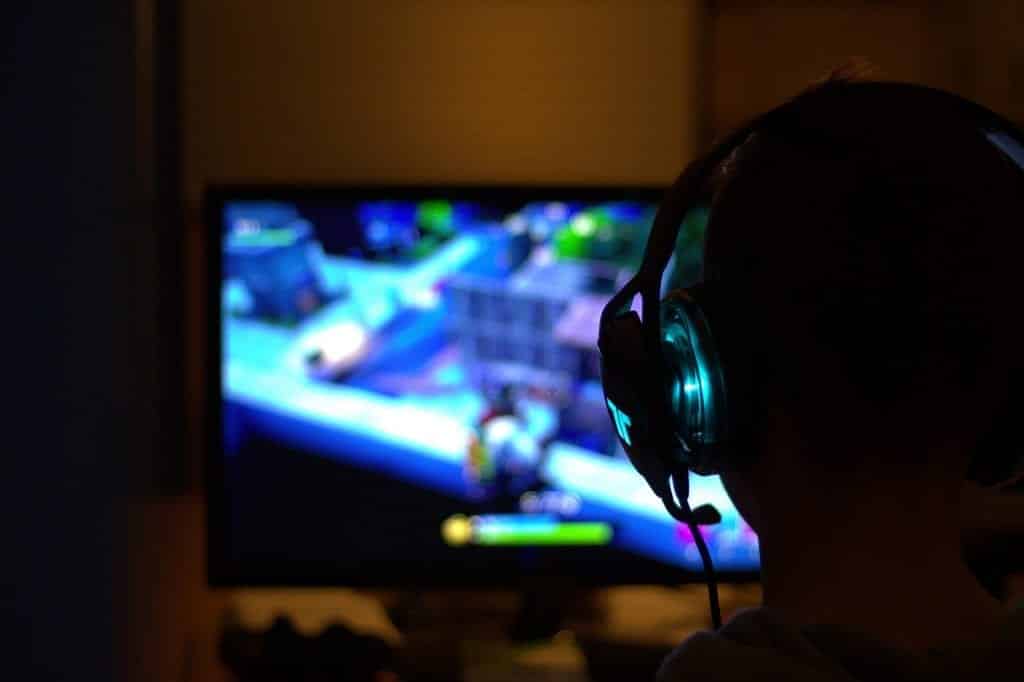 Play several to gauge your skill-level and discover your best play-style. Once you find your game, focus on playing and excelling in that particular game. Don't split your time between several games. You must become exceptional in your field, and that will take time.
Step 2: Motivate Yourself to Practice
As much as you may enjoy video games, throwing your focus into one for several hours a day in order to get to a competitive level will eventually drain you. To keep yourself focused, it is important that you identify the foundational reasons that drive you to become the best at your game. Without knowing why you want the prize, once things get difficult, you will move on to other things.
Step 3: Use Quality Gaming Equipment
Make sure that your gaming equipment meets professional gaming standards. Using sub-par equipment will cause you to make errors or create bad habits while you practice gaming.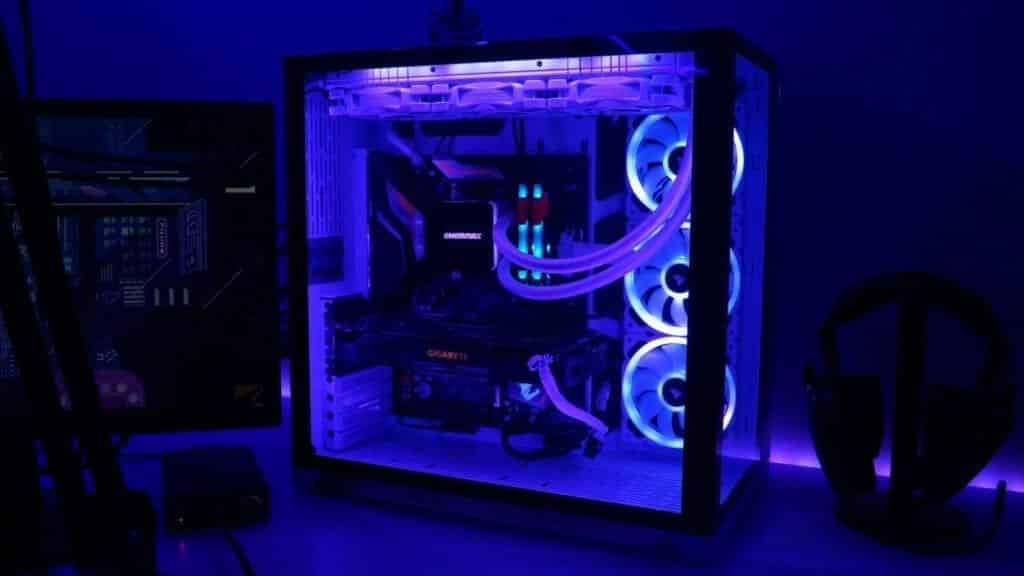 Purchase or build a gaming computer that will meet the system requirements of the game you play. You can also purchase a gaming laptop for when you are away from home and want to continue to practice, though it is wise to practice from the same device as often as possible. Use a good gaming mouse and keyboard.
Having a good Internet plan also benefits your gaming practice. Sub-par Internet can affect your ping or disconnect you while you try to compete.
Step 4: Practice the Game Continually
In order to potentially join a professional team, you must be one of the highest skilled players in a particular game. This will require natural talent, dedication, and a lot of time and passion. Competition in these games is fierce, so you must prove that you are capable of competing with the best.
Treat your hobby like a profession. Progression requires hard work and dedication. While some casual players are able to play a game well, professionals must know and understand every single element of a game so that they can make good gaming decisions on the fly. Great chess players are able to analyze the game to where they can anticipate their opponent's reaction before each movement. Great video game players do the same.
Many professionals practice their game several hours each day in order to hone their skills and build muscle memory. They read and study every aspect of the game, understand every popular tactic and technique, watch videos of top players competing, and view playbacks of their own play with a critical eye. If mods exits within your particular game that allow you to practice specific tactics, take advantage of them.
Step 5: Take an Esports Course or Class
As Esports gains in popularity, more and more opportunities for growth are built around the industry. Several colleges are beginning to offer esports programs for growth opportunities. In Lyon, France, there is a small gaming academy that offers a study program for esports athletes.
For those who want to invest in a relatively cheap online course, Udemy offers a short course specifically for individuals wanting more information about the profession.
There are also camps available for young, aspiring gamers. One example is the Esports Summer Camp hosted by Julian Krinsky Camps and Programs, available to young people between the ages of 10-18.
Step 6: Network with Esports Professionals
Even before you reach a competitive level, it is good practice to begin networking through in-game chats, gaming chat apps (like Discord), and through social media.
Find players who are more advanced than you and play with and against them to grow your own skill level. Ask them to review your game-play and give you constructive feedback on what you can do to improve. Practice gratitude and thank them for their time and efforts in helping you improve.
Step 7: Join an Esports Team
If the game that you have chosen requires a team, it is important to find a group of players that coalesce with you and your gaming style. Talk to the network of friends you've created or look at online gaming message boards to find groups. Post a "gaming resume" detailing how often you play, what you've accomplished, what role(s) you play, and the particular strengths that you would bring to a team.
Once you find a group of players, practice with them as often as possible. Watch their playstyle and learn how they react in certain situations. Discuss tactics and strategies with each other, and be willing to compromise to meet end goals.
Use Discord, TeamSpeak, or other communication devices so that you can communicate while you play and learn each other's voices, syntax, and speech variations. Knowing each other well will give you an edge as you can hear when your teammates need help, are frustrated, etc. Sometimes, teams with good chemistry can beat stronger teams with poor chemistry.
Don't settle for a team with whom you have poor chemistry or that isn't willing to put in the work necessary to succeed. Instead, keep your eyes and ears open for the team that works best with you.
Step 8: Join a League
Joining a gaming lead will open up opportunities for you and your team. Typically, leagues will allow teams to compete for the opportunities to go head to head in tournaments. Doing well in these will improve your chances to enter other tournaments, including live LAN events.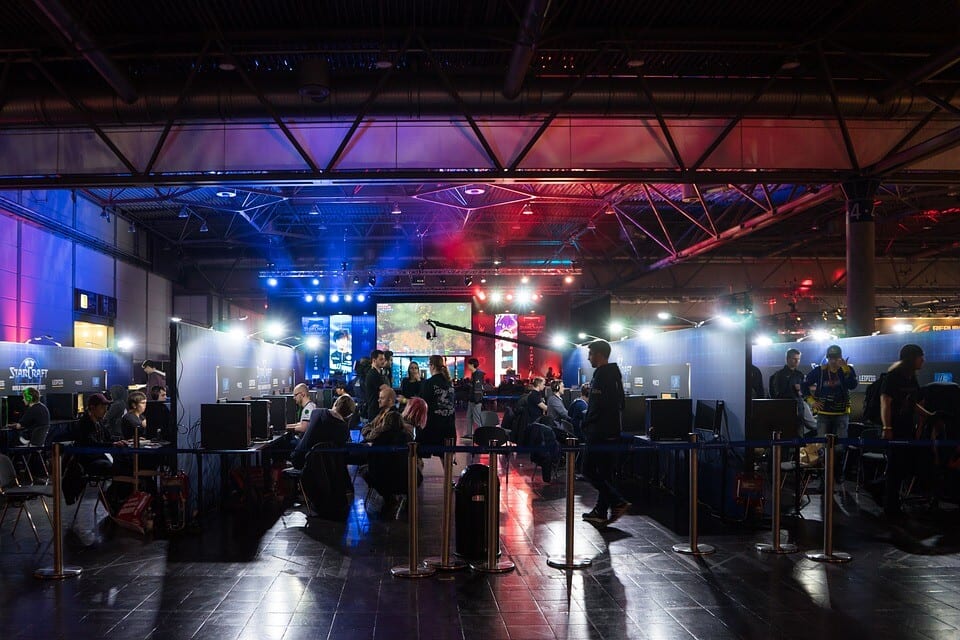 Leagues usually offer additional opportunities to make new contacts and grow your gaming social network. Teams often scrim each other in order to grow their own skill sets. There are several gaming leagues available, including MLG, ESL, and ESEA. Search on message boards for information about leagues that fit well with your game of choice.
Step 9: Participate in Esports Tournaments
Lan tournaments have been around since the early 1990s. Start with online events, and when you begin to consistently win, advance to LAN tournaments. Even if you don't qualify to compete, watch or attend the events. Use these opportunities to learn as much as you can and network with other gamers and potential sponsors.
Find tournaments through your gaming league or online. Start off with smaller competitions and grow your way up.
Step 10: Build Your Persoanal Brand
As you gain recognition and popularity, make sure to grow your online persona and personal brand. Use social media and online gaming profiles to connect with your following so that they can keep up with your streaming schedules or gameplay.
Be open to collaborations with other good players and be willing to participate in interviews with people who can help grow your career.
Be sure to stay respectful and friendly toward your following. Treat your competitors and teammates with respect. Failing to do so could potentially be damaging to your career. While our article How to Build Your Personal Brand as a Streamer is directed toward broadcasters, many of the principles hold true to this profession as well.
Step 11: Seek Out Sponsorships to Grow Your Career
A key step to collecting income for your gaming career is through sponsorships. There are several well-known brands and companies that like to work with gamers and will either pay cash or give you free merchandise. You can encounter sponsors at gaming events, online matching platforms (such as PowerSpike), or through social networking. Sponsors generally want to know about you, your followers, and what you can do to generate awareness for their brand.
In addition to gaming companies and hardware/software manufacturers, sponsors can be found through many other avenues. Look into corporations that produce apparel, snack food, energy drinks (Red Bull sponsors several esports athletes), or other products that typical gamers frequently use.
Conclusion:
In truth, succeeding as a professional gamer is an uphill battle. At the time of this writing, there are approximately 500 well paid professional gamers worldwide, but as quickly as the gaming industry grows, there may be more room for expert gamers in the future.
Most professional gamers retire in their early-mid 20s as their reflexes begin to dip. Many go on to streaming or other game-related professions.