How To Make Money Gaming
The primary source of income from gaming is through streaming your gameplay. This generates opportunities for sponsorships, affiliate links, and follower donations. Other gaming professions include esports, video-game testing, and item/account trading.
In 2018, Americans spent $43.4 billion on video games, an 18% growth from the previous year. Globally, $137.9 billion was spent (largely due to mobile revenue), a 13.3% growth from 2017. It is obvious that gaming is a hobby, but how can you turn that hobby into a profession? Or earn a little play money on the side?
Ways Gamers Make Money
1. Live Stream on Twitch or YouTube
The most popular way to potentially earn while gaming is through live-streaming on platforms such as Twitch. Streamers can set their own schedules, dictate what they play (though not all games are created equal), and build their own personal brands.
The top creators on major platforms make six figures per month. Most made it to the top through hard work, dedication, and attracting viewers through their quality content. Broadcasters can use a variety of strategies to increase stream viewership.
Typically, broadcasters earn money through crowd-funding tactics such as donations, tips, and subscriptions. While viewer gifts allow you to pursue streaming as a hobby, you may need to do more to earn a liveable wage. Streamers typically need to treat their content creation as a business. This may include working with sponsors, creating merchandise, organizing affiliates, and working alongside other successful streamers.
2. Uploading Game Content to a Classic YouTube Channel
Many gamers and influencers prefer to skip the streaming process and upload pre-recorded videos straight to their personal YouTube channels. Gamers typically produce "Let's Play" content, "Story-mode" content, or compilations of skilled play in the game of their choice. This typically only works if you are already popular, play niche games, or have unique editing skills.
YouTube has been around since 2005 and there are over a billion hours worth of content available for viewers. The market is oversaturated with bland videos of popular games. In order fo you to be noticed, you must step up your production quality and promote yourself.
Videos with educational content generally do better than casual gaming videos (and are more sustainable) in the long run. They aren't created as often and gamers who are less inclined to watch others play may still seek information about games they like. The best videos are those that combine entertainment and education. Some streamers also create videos explaining how to set up channels, create good broadcasting content, and more. Finding niches within your game is key to building your YouTube channel.
An example of a streamer that successfully produces compilations in a niche game is Everything Shemerson. His videos mainly revolve around ganking in the game Albion Online. Though the game isn't super popular, he generally receives thousands of views when he releases a new video.
He combines scenes of his kills, a little humor, some tips and techniques, and his exceptional editing skills. In fact, his videos are so unique that he was able to reach an audience in a small niche even though his first video was released two years after the game launched.
YouTubers generally earn through the following ways:
Ad-revenue on YouTube
Ad revenue is the most common way to earn money on YouTube. Though the CPM (Cost-per-thousand views) is generally small, if your videos remain relevant, they can generate passive income over time.
Sell Through Affiliate links
Gamers commonly take advantage of this option by detailing their PC/console equipment in their YouTube descriptions and linking them through the Amazon (or another) affiliate program.
Sponsors on YouTube
Sponsors are companies/other brands that trade income or merchandise for a YouTuber's influence.
YouTubers Get Donations
Many creators earn donations through third-party companies (such as Patreon).
Selling merchandise on YouTube
Some YouTubers create and sell merchandise specifically for their own personal brands.
3. Becoming an Esports Professional
Esports athletes game competitively at a professional level. While it takes a lot of time, talent, and work to become a professional gamer, those who achieve the rank can earn a lucrative income. Esports events highlight specific games, so those interested in this field must choose one that is covered.
Professional gamers become experts by exclusively researching and playing just one game. Most practice their chosen game several hours a day and spend time social networking to find good teams to potentially compete in online/LAN tournaments.
The road to success in this field can literally take years. Many start progressing toward it as children, spending hours devoted to just one or two games. An example is streamer/esports athlete Christopher "GeT_RiGhT" Alesund, who began to play Counter-Strike when it was released (in 1999) when he was only nine years old. Eight years later, in 2007, his passion and skill paid off when he was picked up by SK Gaming. Though his career was a bit rocky at points, he came in first or second in several tournaments between 2009 – 2017 playing CS 1.6 and CS:GO.
4. Selling Game Accounts or In-Game Items
Often, selling a video game account or in-game items is either frowned upon or against a game's ToS. While the act of selling for cash isn't technically illegal (you won't go to prison), your account and IP address could potentially be banned in breaking those terms. There are, however, some games that allow both accounts selling and profiting off of in-game items.
Often, account selling is handled through online forums or social media, but there are platforms (like League of Trading) that aid in the process, ensuring a good transaction for both the buyer and seller. There are also games that allow you to sell in-game items either for steam credit, altcoins, or cash. With a little thought and strategy, you can potentially earn decent cash.
While you probably won't get rich (though it is possible) by flipping accounts/in-game products, it is a way to subsidize your gaming addiction.
Team Fortress 2 is one game that allows players to sell items (side note: the majority of sellable items in TF2 were created by players) between themselves on the Steam Marketplace.
5. Play Games with Currency Exchange
It is important to note that the majority of the time, selling accounts or currency is against a game's ToS and could result in your account being banned. There are a few that make exceptions.
Second Life and Entropia Universe are two examples of games that boast a currency exchange between in-game currency and "real-life" currency. Cash/crypto can be earned through buying/selling in-game or through tasks such as gathering or crafting.
You typically won't get rich selling in-game items or accounts, though you may be able to earn a bit of cash on the side. To every rule, however, there is an exception, as in the case of Anshe Chung who became known as the "First Virtual Millionaire" in 2006 when her net worth on Second Life could be transferred to over a million USD.
6. Become an Influencer for a Gaming Community
If you are a social media expert, you may be able to earn some extra income by becoming an influencer for gaming companies through content creation platforms (such as Chamboost). This generally works best if you are a game streamer, esports athlete, or consistently upload content to YouTube; but if you have organically built a large social media following, it may be an option.
7. Make Money from Special Gaming Apps and Online Sites
You can play games through apps or online sites like Swagbucks that offer you a few cents for playing simple games. Additionally, if you download certain mobile games through apps such as FeaturePoints and play them, you can earn a small amount of cash or gift cards through Amazon or Paypal. Neither of these ways typically earns users much more than play-money.
8. Become a Beta/Video Game Tester
Video game testers generally spend several hours playing a single game (or a single aspect of a game) in order to find potential errors or glitches within it. Their work allows the developers to patch the game in preparation for the market.
Video game testers in the US make an average of $55,000 annually. Often, you may need to move to the developing company's headquarters to work. Many see this as a "stepping stone" job into game development or other development opportunities.
9. Journalism, Blogging, or Vlogging About Games
Writing (or vlogging) about your favorite game or game genre may generate some income. Though it is a competitive market, finding a specific niche or offering sought-after tips/strategies could produce a solid following.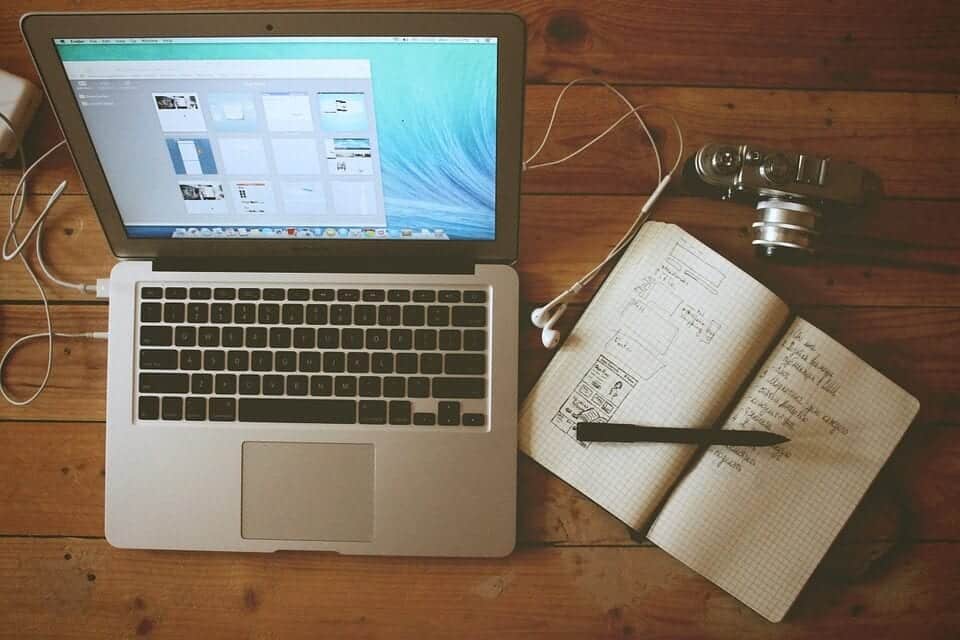 If you are skilled at writing walk-throughs, game-guides, map-building, or can brainstorm unique challenges in specific games, this may be a good avenue for you to showcase your creativity.
You can also potentially earn by reviewing games and selling them through affiliate marketing. Bear in mind that for this to work long term, you must give strong, accurate reviews to become a respected critic and build a loyal following.
There is a rising demand for casters and esports commentators, especially in niche games. If your knowledge of a particular game is of high caliber, there is a potential to get into casting. Start by donating your time to a local scene or college club to establish yourself within the community.
10. By Betting on Your Gaming
An app called Play One Up allows you to find and play against competitors for wagers. While this can potentially make you money, it is important to remember that, with all forms of gambling, you can also lose (and there is a possibility of developing a gambling addiction).
Currently, you must be 18-years-old and reside in a US state where it is legal to gamble (Excluded states: Arkansas, Iowa, Louisiana, Michigan, Montana, South Carolina, Tennessee, Vermont, and Washington) to use the app.
Gaming for Money is a Job
Be warned that while you may love playing video games, doing so as a profession is still a job. There will be days where you get sick of it and experience gaming burnout. There will also be days where you realize you have an enviable job in a fantastic industry.