Taking the time to decorate your stream area to keep it visually interesting is a great way to make your viewers feel welcomed and at home. It will also show stream sponsors that you value your production quality.
This post will go over several ideas on how you can add character to your background to keep your viewers engaged and entertained.
How to Decorate Your Stream Background
Here is our list of things you should consider when decorating the background your audience sees while your stream:
Arrange Your Furniture
First, you will need to arrange any furniture that will show up in your background. Using side tables and shelving in your background will allow you to place items on it that are fun or visually interesting.
You will want items that are tall enough to be seen in the frame (or hold things that will be seen), or that can be attached to the wall. The items should either also be visually interesting or be a "blank canvas" for the things it will display.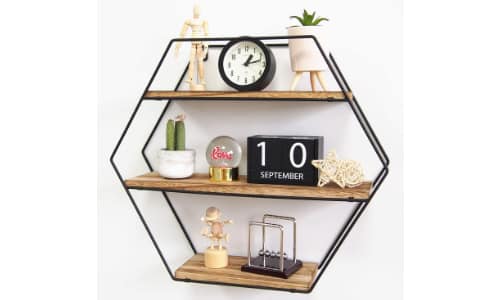 Hexagon
Although this one is a bit small, it's still the perfect place to show off your gaming collection. Did we already say that having your game collection on your webcam background is one of the best choices for decor?
This geometric shelf will be ideal for your consoles, physical copies of your games, and game or anime merch and memorabilia.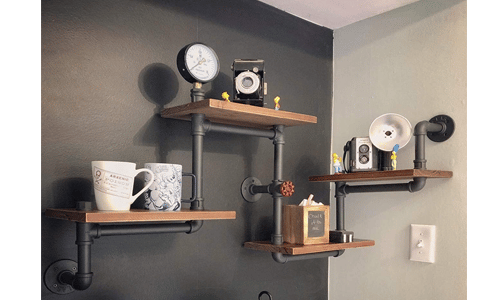 Industrial
If you want to go for an industrial aesthetic in your stream room, you should definitely check this pipe wall shelf. Inspired by steampunk design, it's the perfect addition to any gaming room, especially for streamers who want that "hardcore" look for their interior design.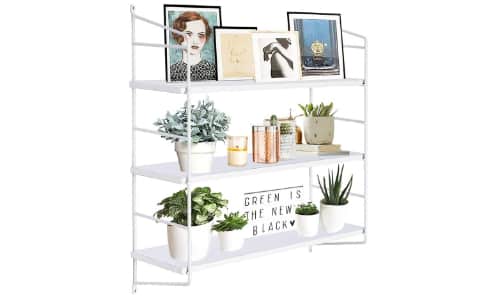 White Shelves
You would love this shelf if your background ideas consist of minimalistic and simple aesthetics. Available in gold, white, and brown, you can choose which one fits more to your personal style and taste.
You can also be creative with tall items that are not "furniture" that will add some interest to your channel, such as a manikin that you dress as your character in your game, an instrument you play, a grandfather's clock, a cat tree, or a bunch of balloons that contain challenges that you pop on stream when someone subscribes.
If it fits into Twitch ToS, use your imagination to fill your background with something that will spark conversation.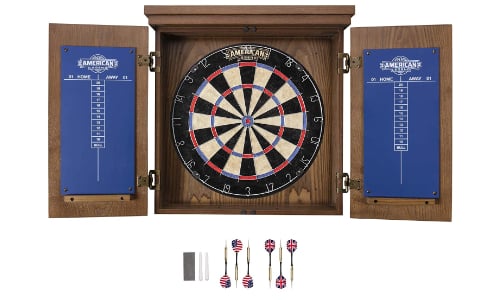 Dartboard
Dartboards make for a fun and tasteful decor for any house, especially sports and gaming fans, so why not add one to your streaming room? You could even tell your viewers you would throw a dart every time someone subs for a more engaging stream.
Mannequin
Don't be frightened by the mannequin or manikin here. While it certainly makes for a creepy Halloween decoration, you can dress it up as your gaming avatar or a favorite character. You could name it and dress it up differently every stream, secretly starting a game for your readers to guess which character it is each time you go live.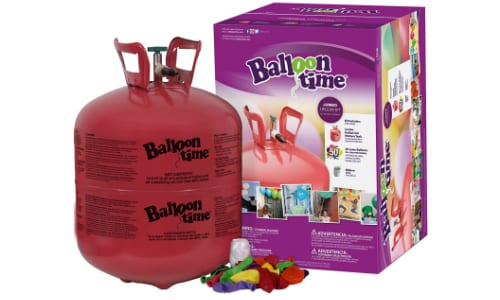 Helium Tank
Balloons and ribbons aren't just for kid's parties, but did you know you can also use them as a decoration for your Twitch background?
However, just be prepared for it going off anytime while you're on stream. That would certainly make for a funny reaction clip, though.
Add Background Lighting for Effect
Lighting for your stream is also very essential to its visual quality. While your main focus should be to ensure that you, as the main subject, are well-lit, you can also use decorative lights to create interest in your background.
Here are a few of our favorite options: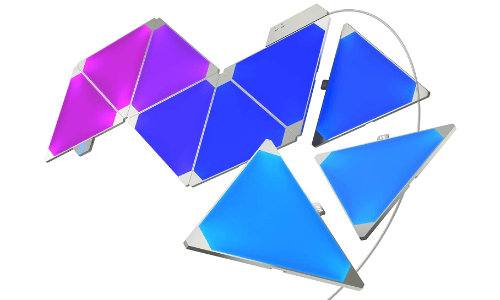 Nanoleaf Panels
Bright and fun

Syncs to music

Custom colors

Expandable options
A 2.4GHz connection is required

You may experience issues with connectivity
Nanoleaf panels are those awesome RGB lighting you see on other streamers' backgrounds. While they could cost a little more than your usual budget, they are certainly high-quality and will make your stream more "professional-looking," as this shows you care about the production value of your live streams. Professionalism is a gaming sponsor magnet, too, you know.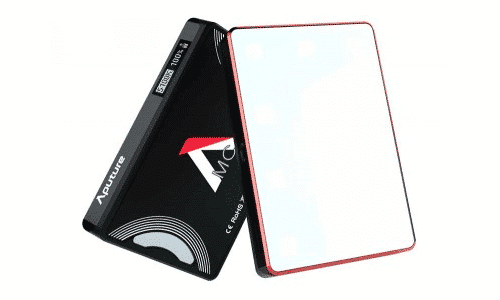 Aputure LED Lights
Good lighting is essential to any background, and this is where compact video LED lights come in. This particular LED light by Aputure can be color customized to set the mood of your game room. You can also set its color temperature easily and control light animations and effects. You can use several of them to reflect your brand as a streamer.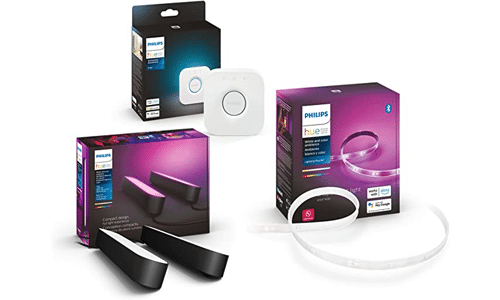 Philips Hue Play PC Gaming Starter Kit
If you're serious about installing lighting around your game room and basing your aesthetics around it, why not get a whole set? This bundle from Philips has everything you need, from play bars, hue bridges, to light strips. It could also save you money instead of buying separate lighting fixtures.
Try different angles on the walls or toward other items to get interesting visual effects. If you go with the nano-leaf patterns, consider setting them up to change when your viewers use Twitch channel points or a specific command. The more you can get your viewers to engage, the stronger your community will become over time.
Bring Life to Your Stream
Many people love to see living things in the background of your stream, even if it is subconscious. Not only are pet cams an extremely popular asset on Twitch but placing a few plants in the background can make people feel more relaxed.
If you have pets (whether it is a cat, dog, bird, snake, or guinea pig), situate a camera to look directly at a place where they rest or play. Cat trees are very popular because you can typically set them in your background as well as focus a second webcam onto them.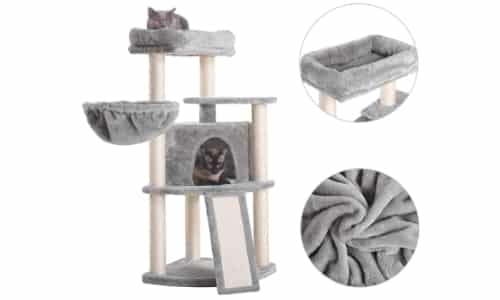 Cat Tree
Let your cat jump and laze around on this cat tree to keep them occupied for hours. It helps you keep them inside your game room without you having to check in on them every minute or so. Moreover, they won't likely walk in front of the monitor because they have something to keep them busy.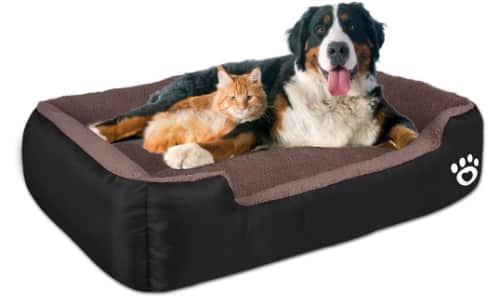 Dog Bed
If you like to keep your pet company even during streaming hours (aren't we all?), give them a place where they can rest whenever they aren't playing. This soft fleece bed is perfect for cats and dogs of all sizes.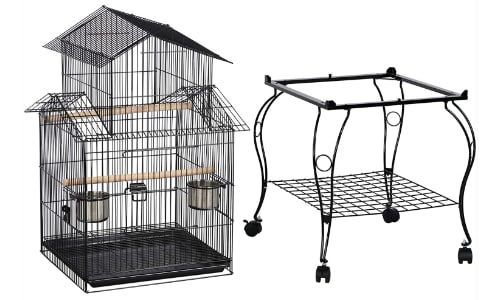 Bird Cage
If you have bird pets and want to place them inside your game room, this medium-sized cage is perfect for your needs. It has a detachable stand, so if you prefer to put the cage on top of a desk or table to save some space, you can do so.
Even if you use fake (but realistic) plants, adding a few on your shelves will make people feel more at home. This will typically help them engage a little more. You can also add creativity by adding a chia pet and allowing your viewers to save up channel points to give it a haircut periodically.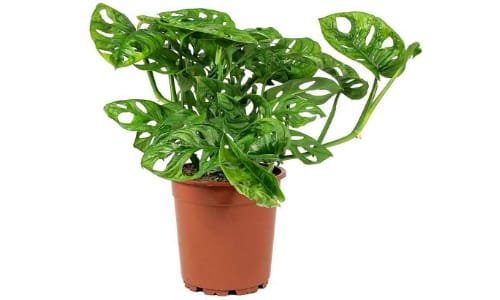 Swiss Cheese Plant
This monstera plant can survive low-light conditions, making them perfect for game rooms that receive only little lighting. And it's named after a cheese, so what's not to like? A bonus of having a plant in your background is that you will be able to see your background change slightly over time.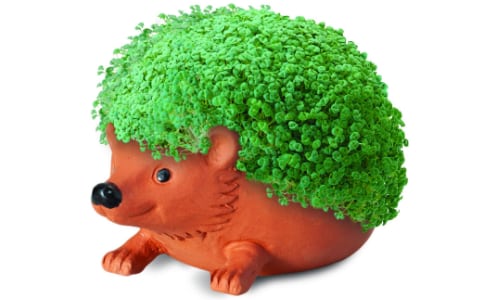 Chia Pet
Not a Pokémon, and also not something out of an RPG game, but a rather cute and creative pot of chia plants. It's sure to become a conversation piece between you and your viewers. You can even make up a story about how you caught it–using your Pokéball, of course.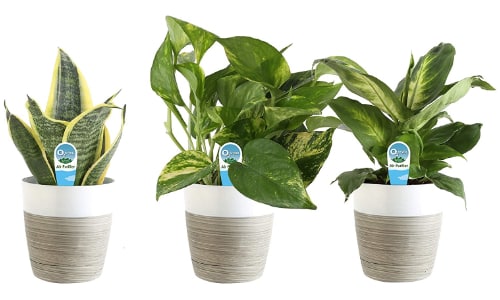 Plant Collection
If you want a set of plants to decorate your game room, then look no further. This set of 3 potted plants aren't only pleasing to the eyes, but it will help clean the air in your room as well. I mean, you are going to stay there for hours, so why not get a plant to keep the air purified?
Celebrate Your Stream's Community with Swag
If you frequently play popular games, you can often find products and figurines related to those games. Adding 2-3 game-related items will give you something to show off whenever someone comments on them. They also show that you want to have fun and enjoy yourself.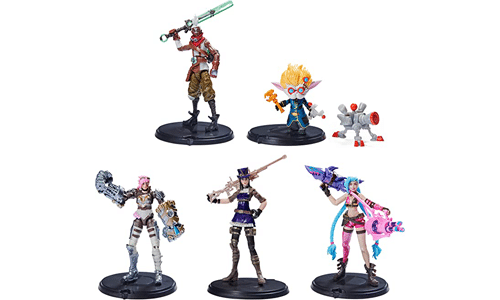 League of Legends 4-Inch Collectible Figures
If you're a League of Legends fan, this collectible figure set should be on your Twitch background. Here's a tip: place them on a floating shelf or similar to the ones we've shown above, so they can be easily seen by your viewers.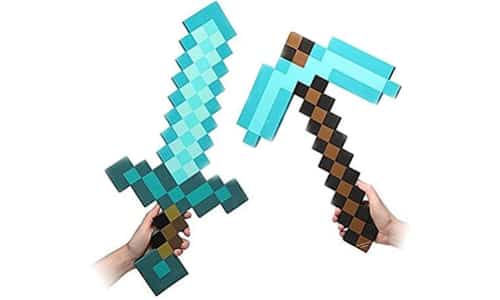 Minecraft Tools
Whether you're a diehard Minecraft player or one who plays the game on your free time, we can all agree that this looks absolutely cute. They are also one of the best additions to your stream background, if you're looking for decors to add.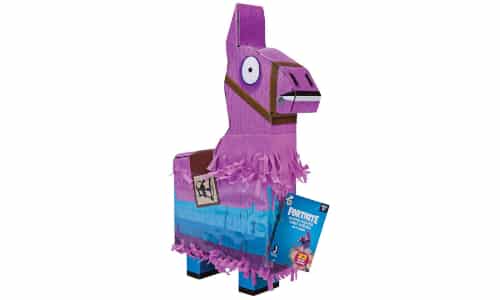 Fortnite Llama
Although this is a loot piñata inspired by the Fortnite llama, it can be a fun decoration for your game room. You can even set a goal with your audience that if you reached a certain number of sub, you will break it. You can even give away the loot as prizes for your subscribers, if you want.
You can also do an "art stream" where you paint or draw with your community. You don't have to be an amazing artist, but just have fun and frame some of your images to show off in the future. Have your viewers show off their masterpieces in your Discord and consider printing a couple to frame as well. You can even turn it into a competition.
You can also do an "art stream" where you paint or draw with your community. You don't have to be an amazing artist, but just have fun and frame some of your images to show off in the future. Have your viewers show off their masterpieces in your Discord and consider printing a couple to frame as well. You can even turn it into a competition.
Decorate the Walls
You don't have to settle for leaving all your decor on shelves or furniture, you can also showcase it on the walls. Whether it is a map where you can pin your viewer's locations, a digital chalkboard, or a digital frame that showcases your fan art and special moments from your stream, having something interactive in the background makes for an interesting decor in your game room.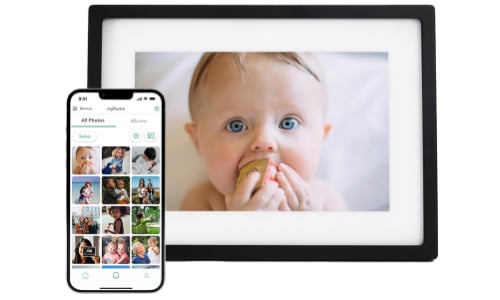 Digital Picture Frame
If static images are a bit too boring for you, then a digital picture frame can solve that. You can even use videos on this one, so you can setup moving pictures, Harry Potter style.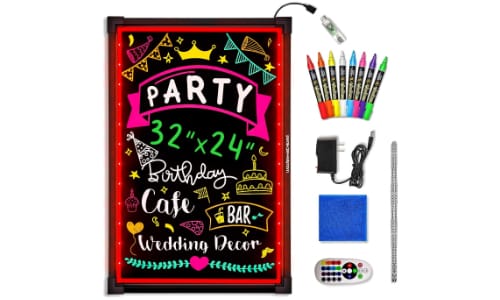 Digital Board
Rather than images, this board allows you to write or draw anything instead. One little Easter egg you could do to keep your viewers engaged on stream is to write or draw something different each time. You can bet that there will be comments in the chat about the drawing, but you can pretend to not know anything about it.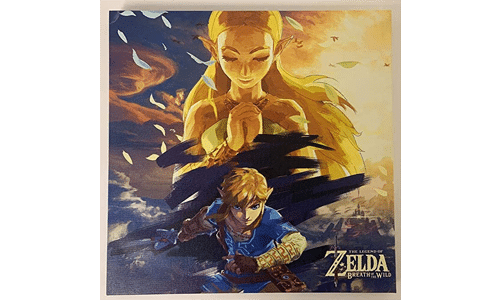 The Legend of Zelda Breath of The Wild Poster
Legend of Zelda: Breath of the Wild fans unite with this beautiful canvas art! If you love this particular game or the Zelda franchise in general, you should definitely have this poster in your game room.
You can also decorate your walls with artwork or posters that you enjoy. Choose some that will be good talking points – remember, you should always find more ways to get your viewers to engage with you. 
Replace Your Background with a Green Screen
If your space is limited or you don't want to clean the area behind you, you can replace your background (or remove it altogether) with a green screen. When using a green screen, your webcam background options for Twitch are endless and you can create many different scenes for your image to pop in and out of throughout your stream.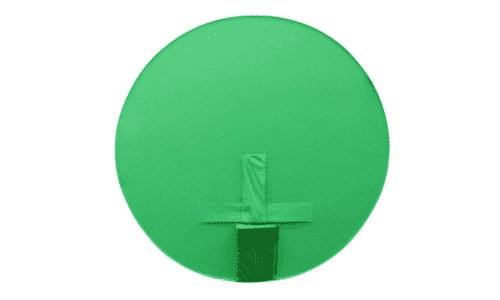 Webaround
No need for complicated green screen setup because this convenient green screen can be easily attached to your chair. It's also storeable, so you won't have to be bothered by it lying around your game room whenever it's not being used.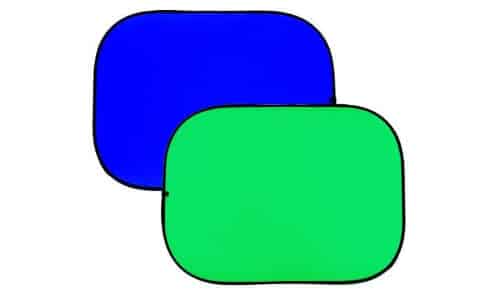 Fotodiox
A rather much larger green screen at 84″ x 70″, this one is perfect if you have a bigger background space you need to change on-screen. It's also collapsible for easier storage.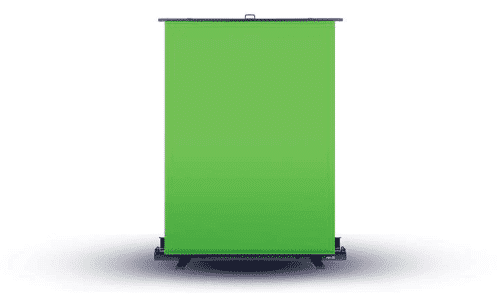 Elgato
This Elgato green screen comes with a stand for easier set-up. It's also collapsible so you can store it away when not in use.
Conclusion
Decorating your background is important to keep your webcam view visually aesthetic as well as find "real life" ways to engage with your viewers through your personal taste. You can also frequently switch things up to keep it interesting. You can also mix them up. But whichever among these tips you wish to put on your background shouldn't also interfere you from what matters the most: your livestream and engaging with your viewers. Hopefully, these tips helped you build the best background that suits your style.