In addition to earning you some cash or nice swag, good YouTube sponsorships can help your YouTube channel appear more credible to your viewers and future sponsors. It proves to everyone involved that you have a following and can properly influence them, which will help both you and your sponsor.
You can also browse our list of 125+ gaming sponsors to browse brands that are generally happy to work with streamers and content creators within the industry.
How to Find Sponsors for YouTube Gaming
Inasmuch as you wish to earn money through sponsorship, companies wish to earn money through you. When a business invests money in you, they expect to have a return on their investment. To protect their interests, sponsors gauge several details when looking to potentially partner with a streamer.
When you are ready to find a sponsor, make sure that you use a sponsorship proposal template.
Here's how you can find YouTube sponsorships:
Stream or Create Good YouTube Content

One of the biggest misconceptions about sponsorships is that you have to have a huge following in order to get one. While your metrics help, the primary thing that companies look for in influencers is your reach and influence with your following.

How do you build up that influence? With good content. If you are putting our professional-grade content that entertains your viewers, some companies will want to work with you and grow with you because they see your potential. Try to find specific untapped niches in your game to help bring in an audience that will be excited about what you are creating.

There are several ways to create solid content to feed your current follower base and to attract new subscribers. Make sure that you understand how your equipment and software work, continually chat on stream and engage with your viewers in a way that is unique and appealing.

If your following already supports you by purchasing items through affiliate links, let your potential sponsor know.

Run a Professional Channel

Sponsors look for reliable representatives for their brands to ensure that they will get a good return for their investment. Keep to your streaming schedule and honor every commitment you make. Follow the rules of your streaming platform and treat other streamers and your viewers with respect.

Build a Community with Your Viewers

Sponsors are more likely to work with a YouTuber who is actively engaged with their following than they are with someone with a higher sub count who doesn't build community on their channel. Businesses understand that followers tend to support influencers who engage with them far more than with those who don't.

Earn your audience's loyalty and affection. Spend time responding to comments and connecting with those who have viewed your work. Not only is this good for the algorithm and will put your video in front of more eyes, but your viewers are also likely to return to your channel again and again in the future.

Potential sponsors will also look at your social media for information about your following, so be sure to keep it relevant.

Build Your View Count

Your average amount of views your videos get and the number of your subscribers will be considered. To increase these numbers, focus on creating unique and interesting content and giving every video a good title and a great thumbnail. Consider using a YouTube gaming thumbnail maker to help you make the perfect look.

Don't forget to ask your viewers to like, subscribe, and comment on the video. All of these things help your content be seen by more viewers.
Examples of What a YouTube Sponsorship Looks Like
Sponsored content appears in streams in a variety of ways, ranging from affiliate links in descriptions to influencers mentioning the product during their play. A company might ask for their logo to be displayed or to have a sales banner appear occasionally throughout the stream.
Many popular streamers have arrangements with several sponsors that are displayed throughout their channels. Work with your sponsors to showcase them without taking too much away from the content that attracts your viewers. While most of your followers will be supportive of your new business opportunity, they are ultimately whom you aim to please.
How to Find YouTube Sponsors
The best sponsorships are between influencers and businesses who are genuinely excited to work with each other. Seek out companies that market products and services that you enjoy and that relates to your content or passions.
If you have a strong following and have consistently produced good content, you can seek out sponsors instead of waiting for them to find you. Look for companies that your viewers may be attracted to and reach out to them with a well-written proposal.
Sponsorship Connection Services
A common way to find sponsors is through a connection service. That's right… there are essentially dating services that connect sponsors to content creators, and they operate much in the same way. Both YouTubers and sponsors fill out profiles and the software works to pair compatible matches. Here are two examples:
Powerspike

Powerspike uses information about your brand and your YouTube channel's metrics (followers, number of times the channel has been viewed, etc) to attract sponsors to your brand. In turn, companies can search for influencers who meet their target needs and budget. When matched, Powerspike ensures that you are paid for your services.

Hello Gamers

Hello Gamers matches professional gamers and streamers with sponsors. They help manage the connections they make, allowing content creators to utilize their time in other areas of brand building. They do not charge agent fees.
At Esports/Streaming/Gaming Events
If you attend a convention or event, set aside time for networking and meeting potential sponsors. Rehearse your pitch in front of a mirror before you arrive. Try to keep it less than under a minute. Research the companies you want to approach and direct your pitch toward them. Explain your brand and community, why you like their company, and how you think you can benefit them. Be confident. Remain professional and courteous. Listen to any feedback they have and thank them for your time.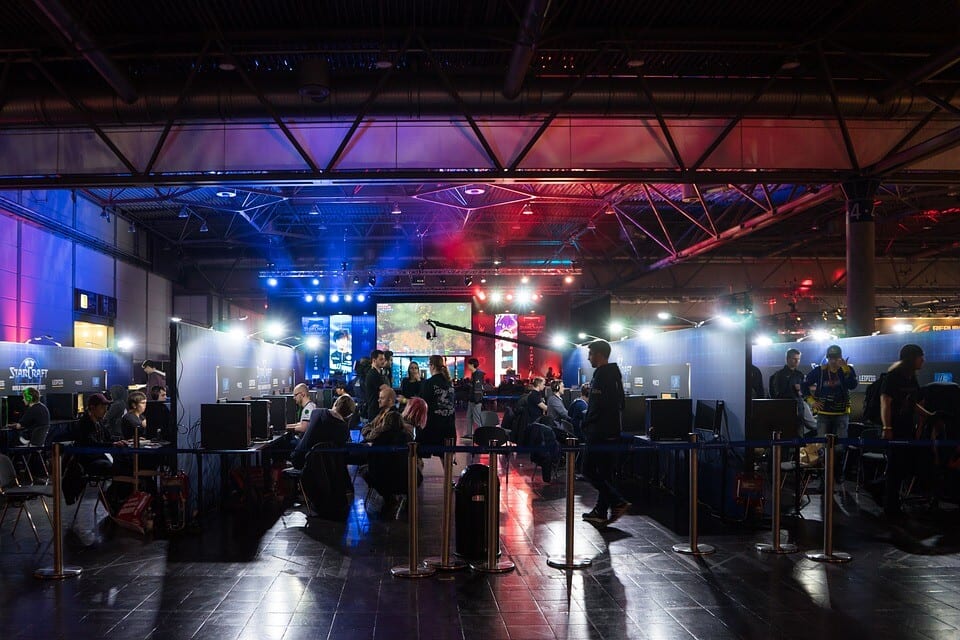 Take business cards with you and hand one to them as you begin your proposal. Letting them visualize your brand and creativity will help you sell your channel's potential to them.
Write a Cover Letter to a Sponsor
Introduce yourself and briefly explain the content of your stream. Tell them what attracted you to their product or service and clearly spell out why you believe a partnership would be mutually beneficial. Propose an arrangement and be willing to negotiate.
Average Views/Subscriber Counts and Social Media Activity
Sponsors will be interested in gauging the number of people you might influence. Having a clear report of those statistics will show your professionalism and answer some of their questions. Additionally, give them information about social media content and your follower's reactions and shares. Having an active community supporting you will motivate them to work with you.
Any Positive Reviews and References
If you have received any positive reviews or have worked with other businesses in the past, share that information with them. Ask for permission from the reviewers/businesses first so that they can be prepared to answer any of the potential sponsor's questions.
Prepare Your Channel for Sponsorship
Tidy your profiles and your content before you contact them. Make sure that your social media is professional and promoting your stream. Sponsors want to see that you are actively working to build yourself.
After you have reached out to a potential sponsor, deal with them in a courteous manner. Answer any questions with honesty. Thank them for their time.
Be gracious if they deny your proposal, but feel free to ask for the reason. Ask if you may approach them again in the future after meeting certain requirements. If you are professional through the whole transaction, they will be more apt to speak with you again.
Follow Through on Your Agreements
Regardless of how you get sponsored, make sure to follow through on your agreement. Not only will this strengthen your relationship with them, but it will also enhance your appeal to other potential sponsors.