How to Make Twitch Clips
You can take clips from both live-streams and VODs. Here's how:
Step 1: Click the "movie action" icon in the lower right-hand side of the screen.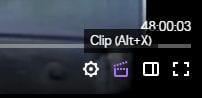 Step 2: Once you have clicked that button, a new page will appear where you can create a clip from the recent portion of the stream. Clips can be between 5 seconds to 1 minute long.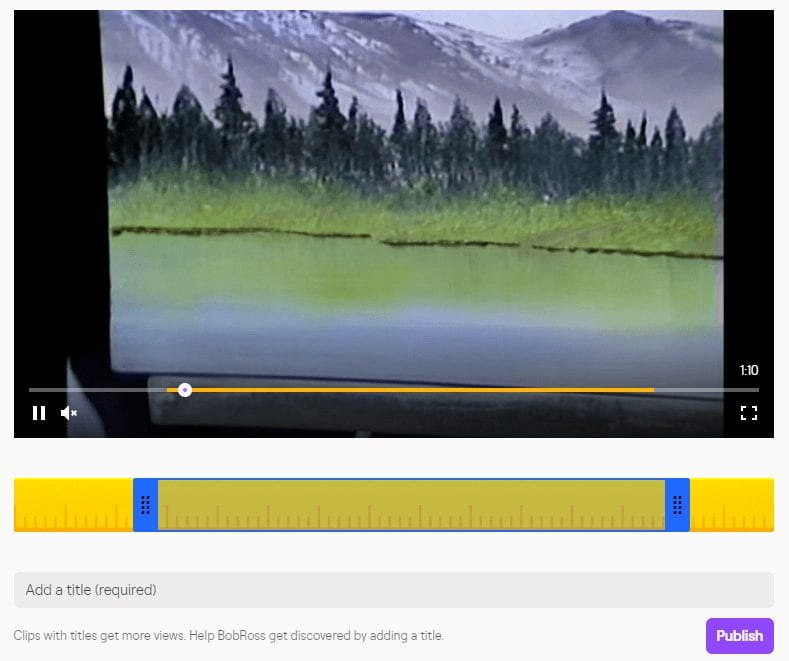 Step 3: After you selected the portion that you would like to have clipped, give it a descriptive title. A catchy Twitch title will entice more people to view it.
How to Share Twitch Clips
Once you have created the clip, you can share it with your social media. Follow these steps:
Step 1: Go to the clips page on the channel to locate it.
Step 2: Click the "Share" icon on the lower right side of the screen.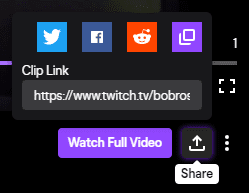 Twitch makes it simple for the user to quickly share clips to VODs to Twitter, Facebook, and Reddit. You can also copy and paste the link in other places online (such as your stream Discord server). Sharing links on Discord is a great way to interact with your community or show a potential collaborator a highlight of your work.
Free Twitch Clips Downloader
The easiest way to download a clip is to use the Twitch clip downloader Clipr. Do the following:
Step 1: Copy the clip link (see above for details on how) and paste it into the provided space.

Step 2: Press the "Get Download Link" button. The page will refresh and show you a "Click to Download" button. After clicking it, the clip will download to your computer (most likely to your Downloads file).
You can also use Clip Ninja to download your clips. It works in a very similar method to Clipr.
How to Encourage Your Viewers to Share Clips
Viewers can also help out their favorite streamers by sharing high-quality clips with their friends and family. Your viewers will likely have friends who enjoy the same sort of content they do. Sharing clips is an excellent way for them to entice others to join them.
Eljayem creates clip-worthy content.
How Best to Use Twitch Clips
Clips are a great way to promote your stream on Facebook, Discord, or Twitter. They give an actual representation of your content and your setup. High-quality clips can also potentially go viral, which will expand your audience quickly. Just be sure to deliver on any promises you make in your promotions. Always strive to produce high-quality Twitch content.
In addition to promotion, you can also download clips to use in future YouTube compilations. Short snippets of highly entertaining game-play can make for an exciting video that many should love. You can also use clips as intros or outros to your videos to entice viewers to visit your stream.
Take note of which of your clips get the most views. Seeing what goes over well with them will give you an insight into what your viewers like to see. You can incorporate similar moments into your upcoming streams. Don't try to "recreate" the moment or overdo it, as that can become old. Instead, use the information to learn what excites your viewers.