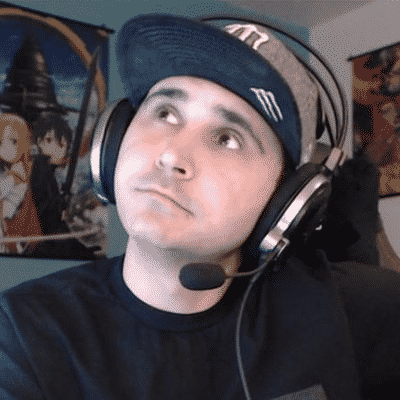 Summit1G has been the most popular streamer on Twitch during its early years as a free online streaming platform for gamers all over the world. He remained the most followed channel on the Purple Platform until 2017 and continues to be one of the most popular and followed streamers to date. Find out more about Summit1G: net worth, professional gaming and streaming career, dating relationship, streaming setup, and more in this article.
Who is Summit1G?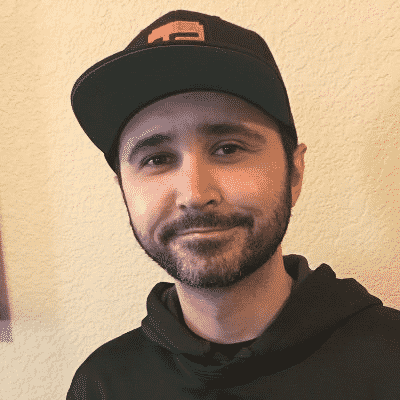 Early Life
Jaryd Lazar, known as Summit1G, was born in Orange County, California, US, on April 27, 1987. He's been a well-known American Twitch streamer around the Purple Platform for quite some time. He has a younger brother who also streams on Twitch.
As a child, he was fascinated with Counter-Strike and wanted to play professionally.
Professional Career: Gamer
Summit1G started off playing Counter-Strike Global Offensive as a pro player. This was where he gained popularity and joined Exertus eSports as his first organizational team.
His most controversial issue as a professional Counter-Strike Global Offensive player was when he accidentally killed himself with a Molotov cocktail during the final match at the Dallas DreamHack Open in 2016. Because of his epic failure in the game, his team lost the chance to win the $250,000 prize money.
Over time, he played for recreational teams like A51 and Team Mythic after retiring as a professional player. He also plays for Old Guys Club along with retired CS:GO pro player Michael 'Shroud' Grzesiek.
Becoming a Twitch Streamer
Summit1G created his Twitch account in 2011 but only started streaming in 2013. Being one of the first streamers on the platform, he became one of the most followed streamers on Twitch.
There was even a time that he was the most followed streamer until he was overtaken by the number 1 Fortnite Battle Royale player-streamer, Tyler 'Ninja' Blevins, in 2017.
Summit1G's consistent flow of subscribers and viewers earned him a multi-year exclusive contract with Twitch in 2020. He has inspired popular streamers like 'DrDisrespect' and 'TimTheTatman' and big household names like 'Shroud' and 'xQc.'
Summit1G Nominations
Summit1G has been recognized for his talents in gaming and streaming. He has been a nominee in the 2022 and 2023 Streamy Awards in the categories: Legacy Award and Best FPS Streamer. He has yet to win an award, but hopefully, he will in the coming years.
Summit1G's Girlfriend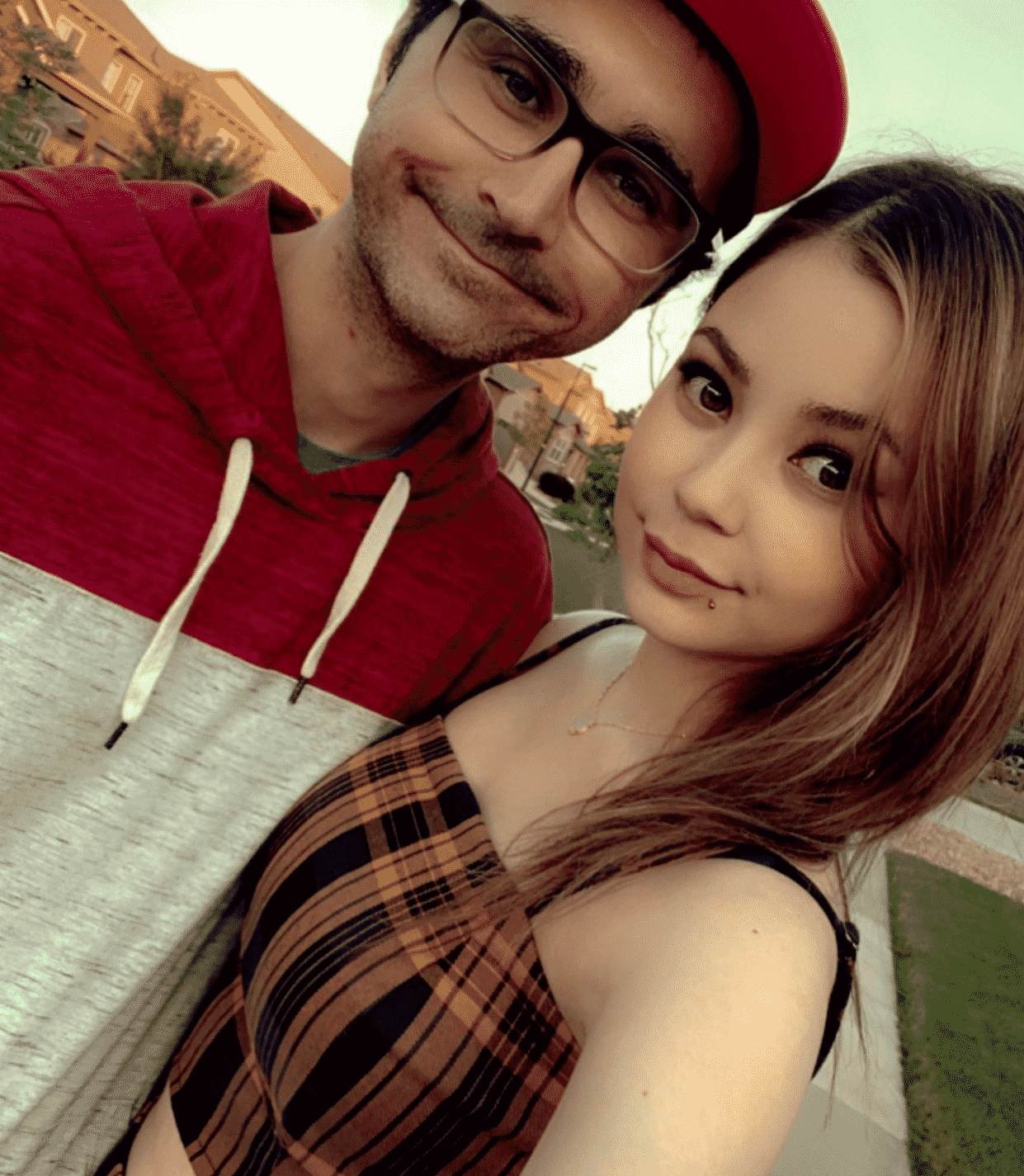 Summit1G married Desirae in 2013 but divorced three years later. They still remain friends and continue to have a working relationship as she is his current manager.
After his long-term relationship with his ex-wife, Summit1G is currently dating Caroline, known as 'LilChiipmunk, ' also a Twitch streamer.
Games that Summit1G Plays
Summit1G started as a competitive Counter-Strike Global Offensive player. However, over the years of streaming online, he came to play and stream other games, including:
Counter-Strike Global Offensive
Escape from Tarkov
Sea of Thieves
PUBG
Grand Theft Auto V
Apex Legends
Fortnite Battle Royale
DayZ
Rust
World of Warcraft
Valorant
Call of Duty: Warzone, Black Ops 4
iRacing
Z1: Battle Royale
Destiny 2
League of Legends
The Elder Scrolls Online
Tom Clancy's Rainbow Six Siege
Foxhole
Social Media Presence
Apart from following or subscribing to his YouTube and Twitch channels, you can join Summit1G's Discord server and follow him on Instagram to get the latest updates and highlights of his gameplay.
Summit1G Net Worth – How They Made Money
Summit1G earns money through streaming, gaming, tournaments, ads viewed per live stream, donations, Twitch subs, and other income sources such as monetized social media accounts, sponsorship deals, and exclusive contracts.
How Much Does Summit1G Earn From Twitch?
Jaryd Lazar earns via Twitch subscribers (active and paid) and ads viewed on his live streams. He also makes donations in his Streamlabs tip jar.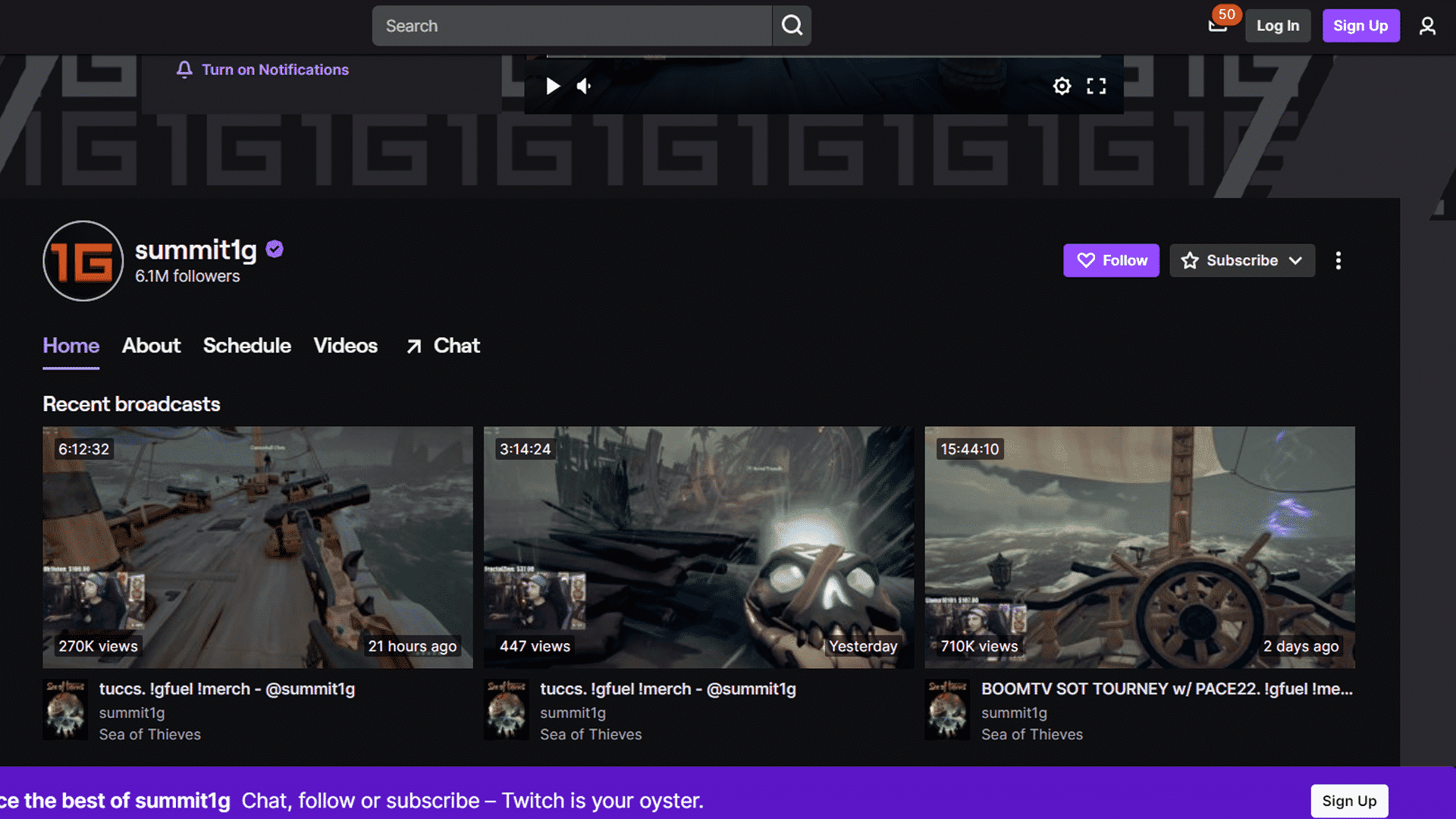 With more than 22,000 subscribers, Summit1G makes $77,000 monthly income on subscriptions. This is assuming that each Twitch sub costs $3.5. In addition, he also pulls $9,600 ads revenue and approximately $12,000 (minimum) monthly donations.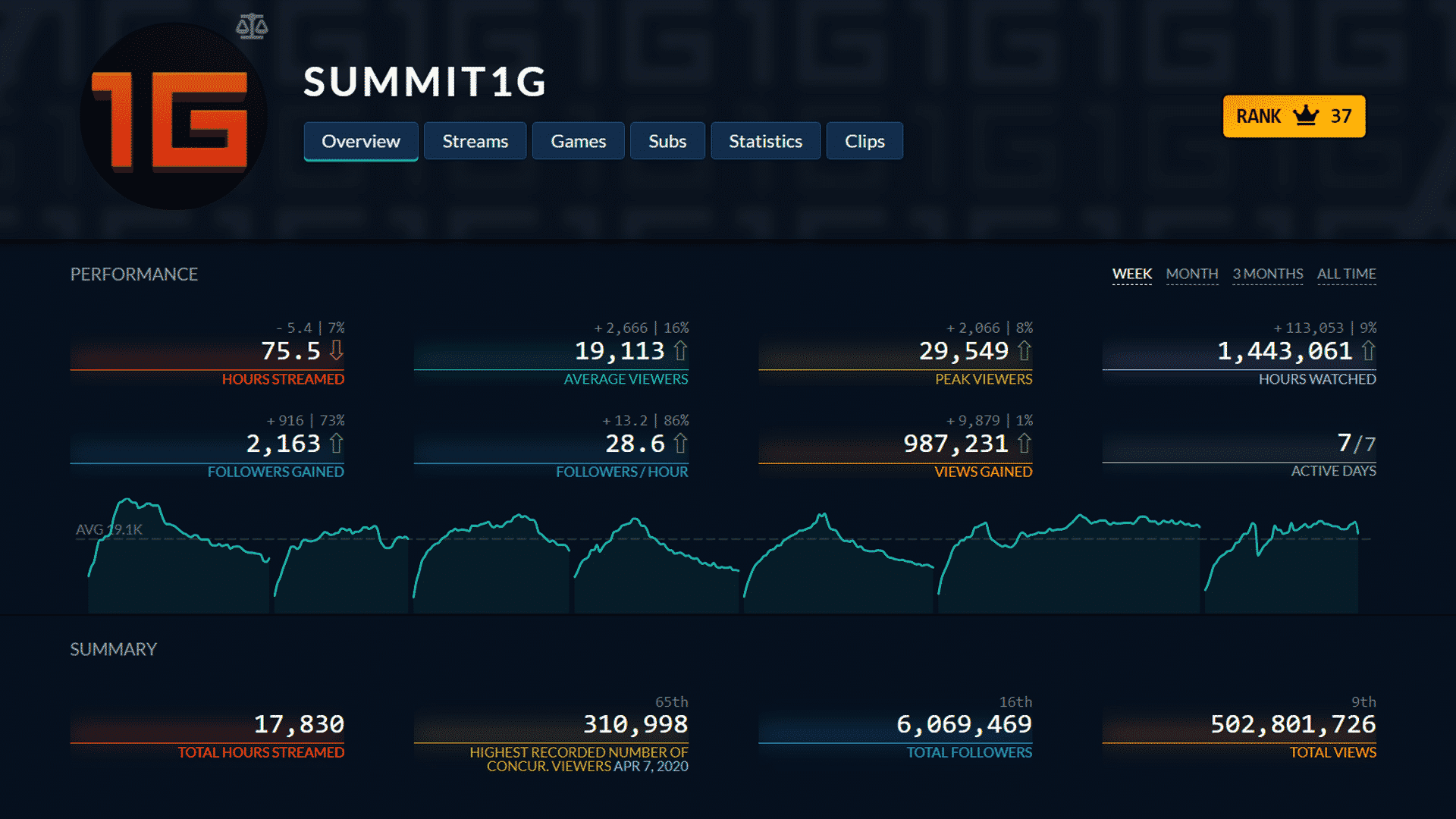 In total, Summit1G has the potential to earn almost $100,000 per month from his Twitch channel alone. This amount may vary depending on his number of paid Twitch subs, donations received, and views obtained.
How Much Does Summit1G Earn From YouTube?
YouTubers earn mainly from paid advertisements inserted before and in between YouTube videos. Summit1G has about 706K subscribers. He also has almost 2.5 million views in the last 30 days. For every 1000 views, a YouTuber can earn $3 on ads. With this, Summit1G is estimated to earn $7,500 over the last 30 days.
Summit1G YouTube Channel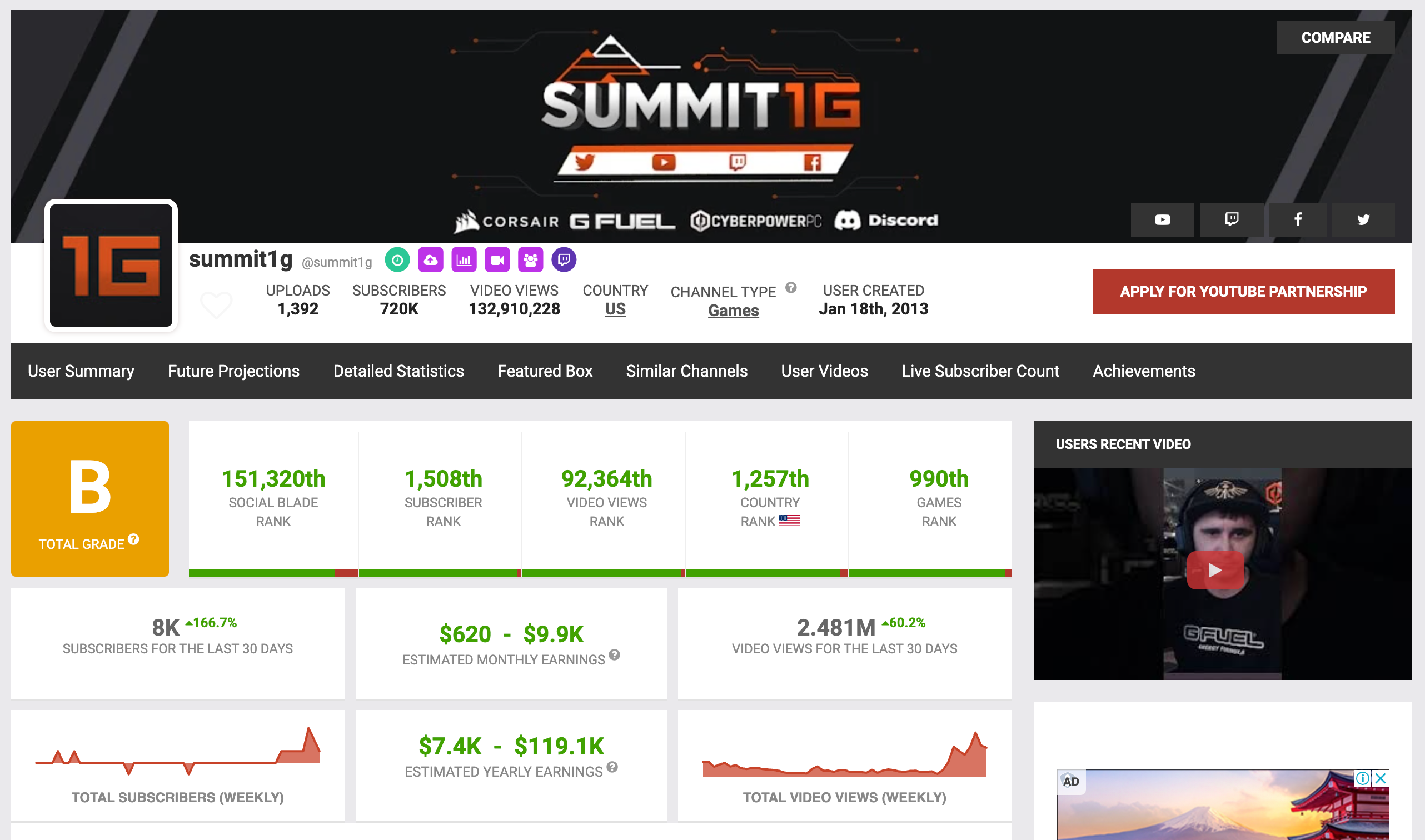 According to SocialBlade, Summit1G can earn anywhere between $7.4K – $119.1K on YouTube annually. With his Twitch and YouTube earnings combined, Summit1G should generate around $110,000 monthly or approximately $1.32 million annually.
Who Sponsors Summit1G?
Being one of the pioneering streamers on Twitch, Summit1G has had a lot of gaming sponsors over the years. Some of his major sponsorships include:
G-Fuel – Gamma Labs created this energy drink made for gamers and streamers.
Audio Technica – An audio equipment manufacturing brand.
Monster Energy – A popular energy drink for athletes and other professionals that need a boost of energy.
CyberPower PC – A custom PC builder in America.
Corsair – A gaming tech manufacturing company.
Discord – A text and video messaging platform.
FAQs About Summit1G
What is Summit1G's net worth in 2023?
With his consistent streaming career, and given that he has multiple sponsorship deals with non-disclosed amounts, Summit1G's estimated net worth should be around the $4 million mark by the end of 2023.
What is Summit1G's streaming setup?
Summit1G uses high-end tech for his streaming setup. Sources say his custom-built PC setup is worth around $10,000, with a special feature of what is said to be a hinged door. Other peripherals Summit1G uses (mostly from sponsors) are the following:
Corsair K70 RGB Mk.2 Keyboard
FinalMouse Air 58 Ultra-light Gaming Mouse
Audio-Technica ATH-AD700X Headset
Audio-Technica Microphone
ASUS ROG Swift PG258Q Monitor
Logitech C922 Webcam; and
Custom Secret Labs Chair
Conclusion
Summit1G was one of the first streamers to join Twitch and stream full-time. Even before some games gained popularity, Summit1G was already streaming them.
Pioneering in Twitch, Jaryd inspired other streamers who are now richer, if not more famous than him. But even after more than eight years of streaming experience, Summit1G still remains to be as popular and inspirational today.
His long-running career on Twitch only proves that being a full-time streamer can also be a sustainable source of income and wealth.