Most recently he has been all over the news for inciting riots in NYC by hosting a very public PS5 giveaway. While his streaming gear has been shrouded in secrecy, we've been fortunate enough to catch glimpses of it during his streams and videos. Join us as we delve into the equipment that helps Kai-Cenat bring his entertaining content to life.
Kai-Cenat's Gear
Kai-Cenat streaming gear is a bit of a mystery as not much of it is visible on his regular streams. Kai himself has not released the exact specs of his rig or any of the other equipment he uses to stream to the public. We have been able to see some of the equipment he uses as we watch his streams and YouTube videos.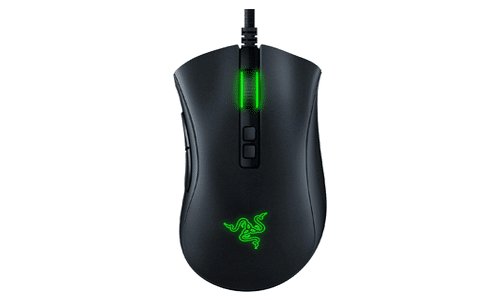 Kai-Cenat's Mouse – Razer DeathAdder
Experience virtual worlds like never before with Kai-Cenat's weapon of choice: the Razer DeathAdder. Featuring a cutting-edge 20K DPI optical sensor, this mouse delivers unparalleled accuracy, making it a must-have for intense gaming sessions. With its lightweight design and drag-free cable, you'll enjoy smooth and precise movements, ensuring every in-game action is executed flawlessly. Get ready to level up your gaming experience with the Razer DeathAdder.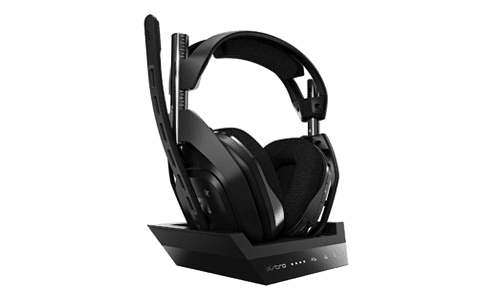 Kai-Cenat's Headset – ASTRO Gaming A50 Wireless Headset
For a captivating auditory experience, Kai relies on the ASTRO Gaming A50 Wireless Headset. With up to 15 hours of battery life, this headset keeps him immersed in his gaming and streaming endeavors without interruption. The inclusion of Dolby high-resolution audio further enhances the richness of soundscapes. Customizable functions and comfort options cater to his unique preferences, ensuring an enjoyable experience during extended sessions.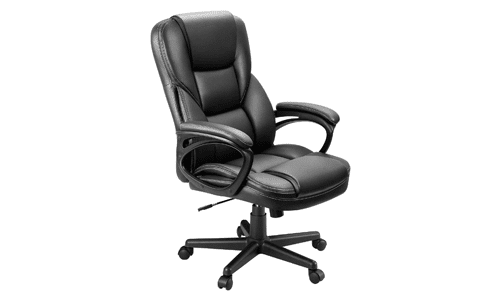 Kai-Cenat's Chair – Furmax Office Executive Chair
Indulge in comfort with Kai's top pick for long streaming sessions. The Furmax Office Executive Chair perfectly blends ergonomic design and durability. Experience optimal support with its high chair back and seat cushion. Stay engaged without strain, thanks to the 360-degree swivel feature. Plus, the waterproof wear-resistant leather upholstery adds a touch of sophistication to your streaming setup.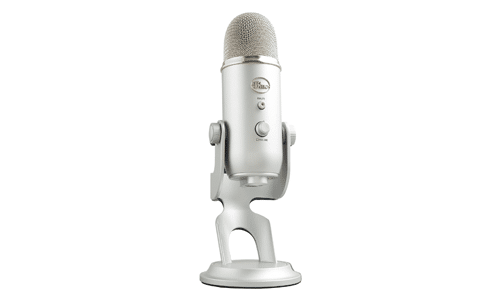 Kai-Cenat's Microphone – Blue Yeti USB Microphone
To ensure that his voice resonates clearly with his audience, Kai uses the Blue Yeti USB Microphone which is a relatively cheap option compared to the mic choices of other professional streamers. This versatile microphone offers complete audio controls and multiple pickup patterns, enabling him to customize his recordings based on content type. The three-capsule array guarantees high-quality sound capture, whether he's delivering comedic monologues or engaging in interactive conversations with his viewers.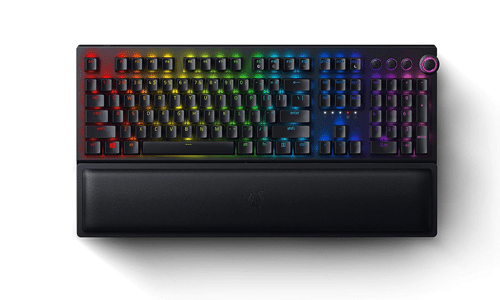 Kai-Cenat's Keyboard – Razer BlackWidow V3
Kai-Cenat's streaming setup wouldn't be complete without a reliable keyboard, and he turns to the Razer BlackWidow V3. This model combines performance with versatility, offering Bluetooth, wireless, and USB connection options. Its durable keys and military-grade metal frame ensure longevity, even in the face of intense usage or in Kai's case the odd Twitter rant.
Kai-Cenat PC Build
Little information is known about the exact specs of what Kai uses. In one video Kai states that he uses a specific GPU, but it's a bit tricky to comment on the truth of this statement.
So, we will have to wait until the time when he gives a full tour of his house where it is possible to check out his PC. With hopes set on a future house tour that might reveal his PC setup, we eagerly anticipate a closer look into the heart of his streaming prowess.
How Does Kai-Cenat's Setup Compare to Other Top Streamer Setups?
How Much Is Kai-Cenat's Gaming Setup Worth?
There is no way to tell exactly how much his gaming/streaming setup costs, but due to his high popularity and approximately $9 million dollar net worth, we can assume it is a pretty high-quality rig. That being said he also uses some entry-level gear such as the Blue Yeti Mic which is a very popular budget option with newer streamers.
How Do Top Streamers Choose Their Equipment?
Due to the high-intensity usage that gaming and streaming require, most streamers will pick the best quality options on the market.
Another factor that will decide what equipment they use is based on what endorsements they receive. Someone who is quite popular may get offered free equipment from popular brands to promote their products.
Frequently Asked Questions
Why is Kai-Cenat So Popular?
Kai-Cenat gained his popularity as a streamer/content creator through his various stunts and comedic behavior. He started making prank and comedy videos on YouTube in 2018, after a few years he began streaming on Twitch in 2021.
One of his most popular antics was in Feb 2023 when he streamed 24/7 for a month straight.
You may have also heard about Kai-Cenat after he was reportedly arrested in NYC after a PS5 giveaway that devolved into a riot. He has since stated that he did not mean for any violence to happen and is disappointed in his fans that started the chaos.
Kai has over 270 million views on YouTube, and is approaching 7 million followers on Twitch. During a subathon on Twitch in February 2023 Kai hit 300K subs.
What Does Kai-Cenat Play on Twitch?
While Kai is mostly known for his community interactions, chatting with celebrities, and laid back stream experience, he does stream games, namely Grand Theft Auto 5.
What is Kai-Cenat's Hamster's Name?
In Feb 2023 Kai remodeled his stream room, with one of the coolest additions: Lil Cenat the hamster.
You know Kai loves the little guy based on his facial expression when he held Lil Cenat up to the camera lens to introduce him to the stream.