While Twitch initially launched as a gaming platform, it has evolved to be far more than that. Some of the new categories that have been added include: Talk Shows and Podcasts, ASMR, Art, Music, and Just Chatting.
While many broadcasters stream on both YouTube Gaming and Facebook Gaming, neither of these platforms compare to the monster of live streaming content: Twitch. Of the three platforms, Twitch makes up 63% of hours watched and 91% of hours streamed, with 10.5 million unique channels compared to YouTube's 912 thousand and Facebook's 267 thousand.
If you are interested in streaming, this post will provide an overview of Twitch and the possibilities it provides.
Is Twitch a Gaming Platform?
Twitch was originally launched as a gaming platform. Twitch's predecessor was Justin.tv, which launched in 2007 as a 24-hour stream of the platform's creator, Justin Kan. The platform eventually became a hub for a small selection of streaming channels under a variety of headings, including Lifecasting, Sports, Music and Radio, News, Tech, and Gaming. The platform grew rapidly in its initial years, and it became clear that the Gaming category was bringing in the most viewers. This led to the decision to separate the category from the rest, creating a new site in 2011 that they named Twitch. With Twitch showing such intense growth after launch, Justin.tv was closed in early 2014 in order for the company to focus entirely on Twitch.
So … Is Twitch Still a Gaming Platform?
While Twitch is still predominantly considered a gaming platform, other categories are growing. In fact, the top category on the platform is 'Just Chatting', a category that involves streamers talking about whatever they like from wherever they like, stepping away from the expected gameplay content on the platform.
Other notable categories cover interest in the process of creative endeavors such as Music and Art, and more 'traditional' games like Chess and Poker. Looking at the TwitchTracker rundown for the first week of 2021, 'Just Chatting' is the single largest category on the platform, making up 12% of the watch time. By comparison, the 5th highest category, Fortnite, makes up 4% of the watch time.
So with this in mind, what categories should you look at if gaming isn't really your #1 skill?
Best Non-Gaming Twitch Categories
Let's look at a few of the more popular non-gaming categories on Twitch as of January 2021, from lowest to highest, according to TwitchTracker. Keep in mind, 19 categories make up just under 70% of Twitch's watch time, with the top 3 taking up ~32.5% on their own.
5. Talk Shows and Podcasts
Coming in at 49th of the top 50 categories, Talk Shows and Podcasts make up 0.195% of the viewership on Twitch, but that is nothing to laugh at. The category ranged between 3.75 to just under 7 million hours watched per month over 2020, with average concurrent viewers ranging from 5 to 10 thousand per month. Its viewership has remained consistently healthy over the last few years and has benefitted from the recent influx of viewers over the last few months.
Podcasts are an amazing medium for viewers that want to have something running in the background while they go about their lives. With a wide range of topics ranging from current affairs coverage to original story readings to just a few mates talking about their week, it is a safe place to start if you are looking for a way to get your perspective out onto the platform.
4. ASMR
Whether it puts you to sleep or sends chills down your spine, at a ranking of 39th and a small but notable slice of the pie at 0.28%, ASMR is a topic that is here to stay. For those who don't know what ASMR is, it can be defined as an audio-focused experience that typically consists of lighter sounds and even softer voices that aim to leave the listener with a tingling but welcomed sensation at the back of the head and neck.
Regardless of your opinion or experience with the topic, ASMR has shown slow but consistent growth in popularity over the last two years, going from an average concurrent viewer count of 3.3 thousand in December 2018 to an impressive 7.8 thousand in December 2020. While it may have some barriers of entry, including specialized microphone attachments and a silent streaming environment, it is a good place to be if you want to spread your soft-spoken words to the masses.
3. Art
From portraits to animation, watercolor to pencil, 2D to 3D, a fascination of the arts has been popular everywhere and forever, so it is not surprising that Art's success has traveled over into the live streaming scene. At 30th on the list and a 0.46% section carved out for itself, the process of art continues to amass an audience. 
The category held a relatively consistent concurrent viewer count of roughly 5-6 thousand over 2019 before growing to an average of just over 11 thousand in mid-2020. However, unlike some other categories that have shown a slight decline from the peak since last November, Art seems to have held its viewership into the new year. If you have any form of artistic capability, regardless of genre, then Twitch is a great place to show off your skills and build an audience. With very few barriers of entry, grab a pen or brush, load up a great LoFi playlist (copyright free of course, don't let the DMCA get you), and get started.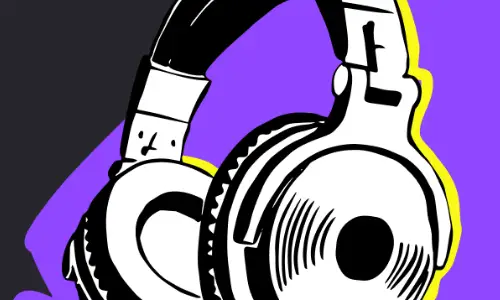 2. Music
Who doesn't love Music? With the overall appeal of this category, it isn't surprising that it is doing well in the live streaming space at 16th with a solid 1.47% share. With a mixture of performers taking song requests or playing entire sets, to producers showing their entire writing process from start to finish, the category had a steady viewership of 6-8 thousand concurrent viewers throughout 2019. This paled in comparison to the 2020 spike, reaching numbers as high as 35 thousand viewers in May, averaging around 25 thousand overall for the year, and seemingly staying there going into 2021. 
The category is wildly accepting of all genres and has a place for performers and composers alike. If you have a decent voice, a talent on an instrument or two, or know your way around Ableton to make a decent drop, you will have a decent chance at finding your audience here. Just be prepared for the possibility of longer stream times and widening your repertoire of songs you can perform, and trying to put your creative process into words.
1. Just Chatting
Last, but certainly not least, we have the beast known as Just Chatting. Coming in at #1 with a whopping 12.1% section of the pie, Just Chatting will be around for a very long time. Starting off at an average of 32 thousand concurrent viewers on release in September 2018 when separated out from the IRL category (which itself is an amazing start), the numbers have grown tenfold by the end of 2020, hitting a peak of 334 thousand in December. This isn't just a freak jump like what we saw with Fall Guys and Among Us either – the topic has been steadily increasing in popularity since its release and defied all expectations in 2019 with its constant climb towards the number 1 spot on the platform.
There is a place for every type of streamer in here, from gamers winding down with a 1 am chat to their stream, to people hyping up the general public for the latest tech release, to live reactions to political debates, to debates between friends over what chocolate bar is the best. Regardless of what you want to stream, Just Chatting is the place to do exactly what it says – chat to your stream. If you have a unique take on something, want to share stories with the world, or want to reignite the debate on Hawaiian pizza, this is the category for you.
Should You Have a Non-Gaming Channel on Twitch?
In short, yes. If you have a passion for something that you feel someone would enjoy watching, then there is certainly nothing stopping you from grabbing an instrument, brush, or just your own face, and running with it.
However, there are a few things to keep in mind before jumping into streaming, especially for non-gaming content:
Don't Expect Overnight Success

While this is true regardless of what you stream, this is going to be more prevalent when you are in the minority of streaming categories. Don't be disheartened when you inevitably have no eyes on you – use this time to get used to constantly talking to the stream, keeping your content fresh, and being prepared for when the people do start rolling in with relevant alerts and stream elements put in place.

Stream Like Everyone is Watching

All it takes is a few seconds for someone to decide between staying or leaving, and you usually won't even know they were there. With fewer potential viewers compared to the newest game release, it is even more important that you are always putting your best content forward. However, unlike gamers, you will tend to be streaming to a specific niche. Your uniqueness is your strength. As long as you are passionate about what you are doing and show it, the right people will stay.

Enjoy What You Do

This sounds like the generic "Have Fun!" that everyone will tell you, but if you are not enjoying what you are doing on stream, then don't feel obligated to do it. The greatest part about streaming is that it is up to you to decide what you want to do – you're in charge. Whatever you love should be what your stream sees, this is what will keep them there. The niche content you are streaming might get someone to stop and look, but the passion you show for it is the reason they will stay.
How to Find Your Audience
Arguably the biggest question in streaming is how to start building an audience, and to do that you need to find those people in the first place. Every streamer can (and will) go about this step in a different way, but there are a few things that everyone could do to help increase the chances of grabbing someone's interest.
1. Get the Basic Skills Under Your Belt

Due to the popularity of streaming, there are certain expectations that viewers have when they come to your stream. Don't let this scare you! There are a variety of places online to learn how to stream on Twitch, small changes you can make to make your stream stand out more, and even free resources like amazing stream overlays to get your stream looking professional from the beginning.

2. Lean Into Your Uniqueness

Are you cosplaying a character while you stream? Discussing a topic that people have some firm beliefs on? Do you put milk in before your cereal? Add that information in your title to draw people with that interest. This is not advocating making harmful statements, and that should never be the aim, but merely putting something out there to start a discussion when someone comes into your stream.

3. Funnel Interest From Other Platforms to Your Stream

Do you have an Instagram where you show off your finalised art? Add a link to your Twitch for those who want to see the process. Releasing music through SoundCloud and YouTube? Well, give people a chance to watch you perform live. Posting your thoughts on Reddit about your hobbies? Add a link in your bio for people to come and discuss this stuff with you on your weekly podcast. For all of these, the inverse should also apply to allow your audience to see your work when you're not live.

Understandably, you might not have any of these other outlets, and that is okay. In fact, they are not required for success. However, it is something you should consider if you are trying to reach people for the first time that share your passions, and all of them are free outlets you can look into. If you want to look into each of the platforms individually, there are a few places where you can learn to promote your Twitch channel.