Fortnite exploded in popularity on its release in 2017 and has been one of the most played and viewed games in history. The free-to-play game is visually appealing to its target audience, and is available on almost every platform.
While the game has inspired many players to learn how to stream on Twitch, it isn't easy to get to the top percentage of players who are able to step into battle royale play. If you want to be a pro-Fortnite player, you must choose to be dedicated and push the extra mile.
What You Need to Go Pro
The most important aspect of becoming a pro-gamer is to have the right mindset. Here are some qualities that esports teams look for when recruiting new members:
Excellent Communication

You and your squad will need to have strong communication skills in order to beat other teams. Practice shot-calling to learn how to pass important game info to the rest of your team.

Equipment Knowledge

Knowing the best weapons to use in each scenario will teach you to move efficiently through the map as you destroy all of your opponents.

Game Knowledge

You must have a full understanding of all aspects of the game, including reading the map, the best hiding spots, where to find loot, and more.

Cool Head

If you or a squadmate dies, don't tilt mentally. Learn from your mistakes and learn to not be toxic.

Building

Structures are very important in Fortnite. Learning how to build effectively can give you an edge over your opponents.
Epic Games Requirements for Pro Fortnite Players
In addition to the above, Epic Games has some minimum requirements in order for players to go pro. These are the following:
The player must be at least 13 years old and have parental consent if they are under 18 years old.
Account must be at least level 15.
The player must be on good terms with Epic Games and have no violations on their account.
Must enable 2FA and link their account to Epid ID for secure matches.
Steps to Become a Professional Fortnite Player
Here are several ways that you can work toward becoming a pro Fortnite player:
1. Hire a Professional Coach

Whether you are struggling to get over a hump or you just want an extra boost to keep you going, hiring a professional Fortnite coach can help tremendously. A good coach will watch your gameplay and give you actional advice on how to improve overall.

A good gaming coach will help you learn the map better, give you strategies on how to take people out before the storm hits, and give you advice on where and how to build structures.

A good coach will point out any bad habits you've made, help you see the game from new angles, and work with you to help you meet your goals and win the game more often. Hiring a coach will typically help you improve faster, allowing you to take leaps in your growth and pass other players who are also working toward becoming professional players.

You can find good Fortnite coaches at the following:

Gamer Sensei – their collection of coaches must meet a rigorous 5 step training program.
Fiverr – find a freelance Fortnite coach on Fiverr for an affordable price.

2. Rank Up in Divisions

Stay focused on ranking up to the next division. Give yourself milestones to reach and look for ways to improve your gaming skill in due time. Ranking up in divisions is a good way to network with other skilled players who will take you seriously.

Watch pro streamers, practice new techniques, and keep up to date with any new game patches to give you the competitive edge you need to outdo your competitors and gain those hype points. While being in the higher divisions isn't a guarantee that you will be picked up by a pro team, it will improve your chances.

3. Network with Other Players

Being professional, kind, and humble when dealing with others in the industry will take you a long way. People will be more likely to introduce you to people who may help you find your spot on a team.
Find a team to play with frequently so that you can get used to learning how to communicate with others and work as a squad. Try to grow together.

4. Reach out to Team Managers

Once you reach a high rank, reach out to team managers to ask them questions about their selections process. Be courteous and respectful. Many managers receive many emails from players and won't respond to most inquiries.

Be clear about what you are asking and don't ask for any specific favors, just information. If someone writes you back, thank them for their time.

5. Upgrade Your Equipment

While you may not need the best equipment, upgrading your mouse, keyboard, and monitor may help you improve your game overall. If you are using older or cheap equipment, your movements may not track well or you may be missing out on important visuals.

Save up to purchase these items or request them as gifts for your birthday or holidays. Each piece can make a huge difference in your overall gameplay. We have a few suggestions listed at the bottom of this list.

6. Join Tournaments

Joining tournaments is pivotal for potentially becoming an esports athlete. Competing with others is a good way to see just how skilled you truly are and what you need to work on overall. Look for tournaments through your high school or university or see if you can start one.

Alternatively, look for online tournaments that have a ranking system. Record your gameplay if you can so that you can go over the footage and see how you can improve in future games. When you are able, join tournaments that may let you be seen by professionals in the industry.

7. Develop Esport Athlete Habits

There are many habits that professional esports players have had to learn. One of the best ways of becoming an athlete is to act like one. Here are a few things you will need to do:

Practice daily – most pro gamers practice their game on a daily basis. This will include practicing specific skills, working with a squad to improve overall, and general gameplay.
Learn how to lose – raging after every loss will only waste energy and focus. If you become rattled, you won't perform as well on your next match.
Watch pro streams and matches – one of the best ways to know how the pros operate is to watch them in practice. Look for streamers who talk through their actions so that you can learn their thought process.
Learn everything you can about the game – this includes keeping up to date with balance changes, new content, and patch notes. Learn the best (and worst) strategies and how to maximize that information to its potential.
Best Fortnite Mouse
When looking for the best Fortnite mouse, you should keep in mind the impotence of the weight, grip, shape of the mouse as well as the effectivity of the buttons and the sensor. Fortnite requires different tools and resources and having buttons you understand can work in your favor. Here are three great mice that are often used by professional Fortnite players: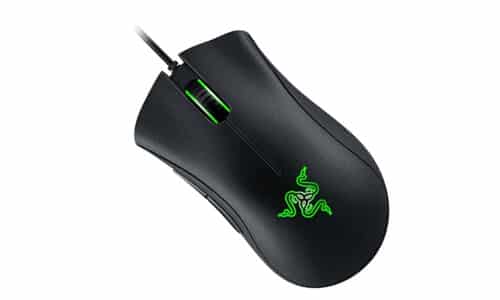 Razer DeathAdder Chroma
The Razer DeathAdder Chroma was designed for both comfort and functionality. It has a 10,000dpi optical sensor and has mouse speeds up to 200 inches per second. It always responds with accuracy with its optical sensor. It was designed to ergonomically fit your hand to keep you comfortable through long hours of gaming. The mouse also comes with Razer Chroma lighting that allows you to customize it with 16.8 million colors.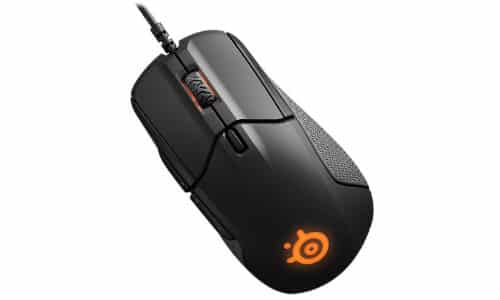 SteelSeries Rival 310
The SteelSeries Rival 310 gaming mouse comes with split trigger buttons, optical movement technology, and the SteelSeries software compatibility. The mouse works with both Windows and Mac and Linux and Xbox. The mouse is durable and is guaranteed for at least 50 million clicks. The mouse was designed to perform well when gaming while still remaining ergonomically comfortable so that you can play for hours on end.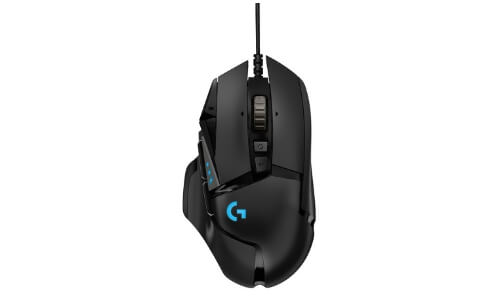 Logitech G502
The Logitech G205 comes with an optical gaming sensor that will help to improve your accuracy regardless of your chosen mouse sensitivity. The mouse allows you to quickly shift from low to high sensitivity to give you the precision you need in every aspect of your gaming session. You can set up to 5 DPI settings that you can identify through the lights on the mouse. Some of the other features include:
Fast scroll wheel that allows you to quickly scroll through pages.
11 programmable buttons
Rubberized Grips
It is also worth looking into getting a good mousepad like the Corsair Gaming MM300.
Best Fortnite Keyboard
When it comes to the best Fortnite keyboard, you will need to find a mechanical unit that allows you to key bind and has a super-fast reaction speed. The keyboard will need to allow you to execute complex combos so that you can take every advantage over your opponent. Here are three great keyboards: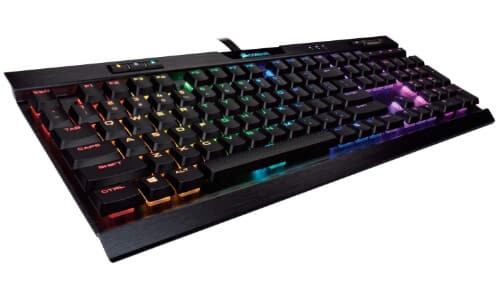 Corsair K70 RGB Rapidfire Mechanical Keyboard
The Corsair K70 RGB Rapidfire mechanical keyboard is extremely durable due to its aircraft-grade anodized frame. There is also advanced lighting control and dynamic backlighting. The keyboard comes with a detachable wrist rest and a USB pass-through port to make connections easy. This keyboard was designed for speed and anyone interested in improving their game could benefit from it. Some of its features include:
100% anti-ghosting with full key rollover on USB
Cherry MX Speed gaming key switches
Detachable wrist rest
104 keys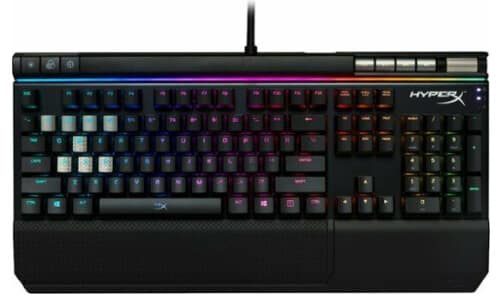 HyperX Alloy Elite
The HyperX Allow Elite mechanical gaming keyboard has macro customization, controlled lighting, and a wrist rest. The keyboard comes in three mechanical key colors – blue, brown, and red. Its steel frame makes the keyboard very durable. You can set up specific lighting for different keys on the board, helping you see what you are looking out of the peripherals of your eye.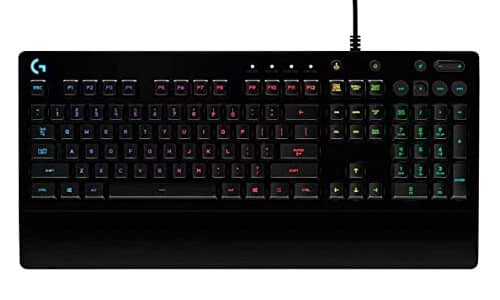 Logitech G213 Gaming Keyboard
The Logitech G213 comes with dedicated media controls. It was designed to durable and spill resistant, making it ideal for gamers who get a little overly excited whenever they win. The board comes with gaming-grade performance that is 4x faster than standard keyboard with the keys turned to be responsive. It also comes with a detachable armrest to keep you comfortable through long hours of destroying your enemies.
Best Fortnite Monitor
When browsing the best League of Legends monitors, look into resolution and frame rate. The more visual information you can receive at a fast rate, the better you will become at the game. A faster frame rate can give you an extra moment's notice and make all the difference. Here are three great monitors: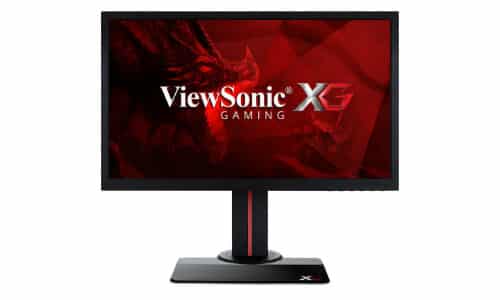 ViewSonic XG2402
The ViewSonic XG2402 is a 144 Hz gaming monitor that comes with FreeSync Eye care. It was designed for esports gamers who want to play at a competitive level. It comes with full HD 1080p resolution and AMD premium technology to ensure that your frame rates are smooth, allowing you to catch every detail as it happens so that you can react accordingly. The monitor comes with several visual modes designed for a variety of game genres.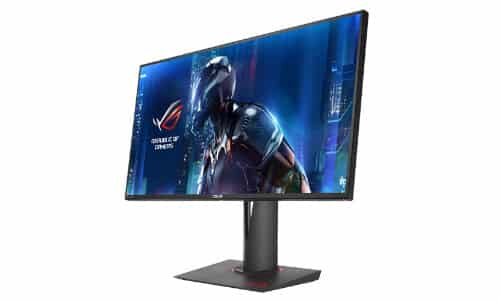 Asus ROG PG279Q
The Asus ROG PG279Q is a 27-inch monitor that has a 165Hz refresh rate. It can swivel, pivot, and tilt so you can use it exactly as you want it. The NVIDIA G SYNC technology will remove the screen tearing and stutter to give you a good gaming experience. It also comes with eye care technology that reduces eye strain to allow you to game for longer.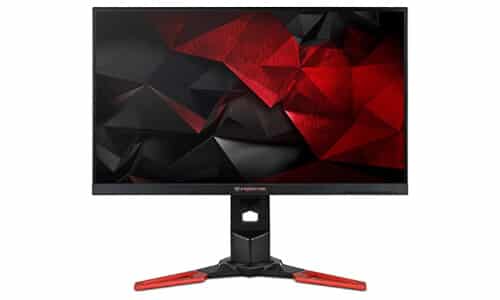 Acer Predator XB1
The Acer Predator XB1 is a 24-inch screen that can be tilted and swiveled to meet your gaming or office needs. It comes with 1920 x 1080 resolution with a 1ms response time. The 144Hz refresh rate (that will overclock to 180Hz) will ensure that you don't miss any of the important elements of your game. With EyeProtect's Flicker-less technology, you will be able to play for several hours without experiencing eye fatigue.
Frequently Asked Questions
Is Fortnite Hard to Learn?

While ranking will become more challenging as you progress, the concept and basic gameplay are easy to pick up. You will need to continually practice and learn new strategies to stay competitive to potentially become one of the best players.

How Much Do Fortnite Pro Players Make?

Players who manage to become professional Fortnite players can earn in a variety of ways. Most will make between $20,000 to $30,000 per year, though top players can earn substantially more with the right sponsors. Many professionals also have a successful stream or YouTube channels as well.

How Long Does it Take to Get Good at Fortnite?

With the right focus, a new player will begin to understand the game enough to be decent in about a week's time. To become really skilled, however, most players play for at least a year, working hard to learn all of the aspects of the game and improving their reflex response.

What Makes a Good Fortnite Player?

There are several things a player must learn in order to be considered good. These will include understanding the map, how to build, managing the storm, strong communication skills, quick decision making, and keeping a level head. When these are mastered, a good player could potentially go pro.