Michael "Shroud" Grzesiek is a famous former professional eSports player and popular Twitch streamer who is worth more than ten million dollars. Find out about Shroud's net worth, personal life, streaming career, marital status, and many more!
Quick Overview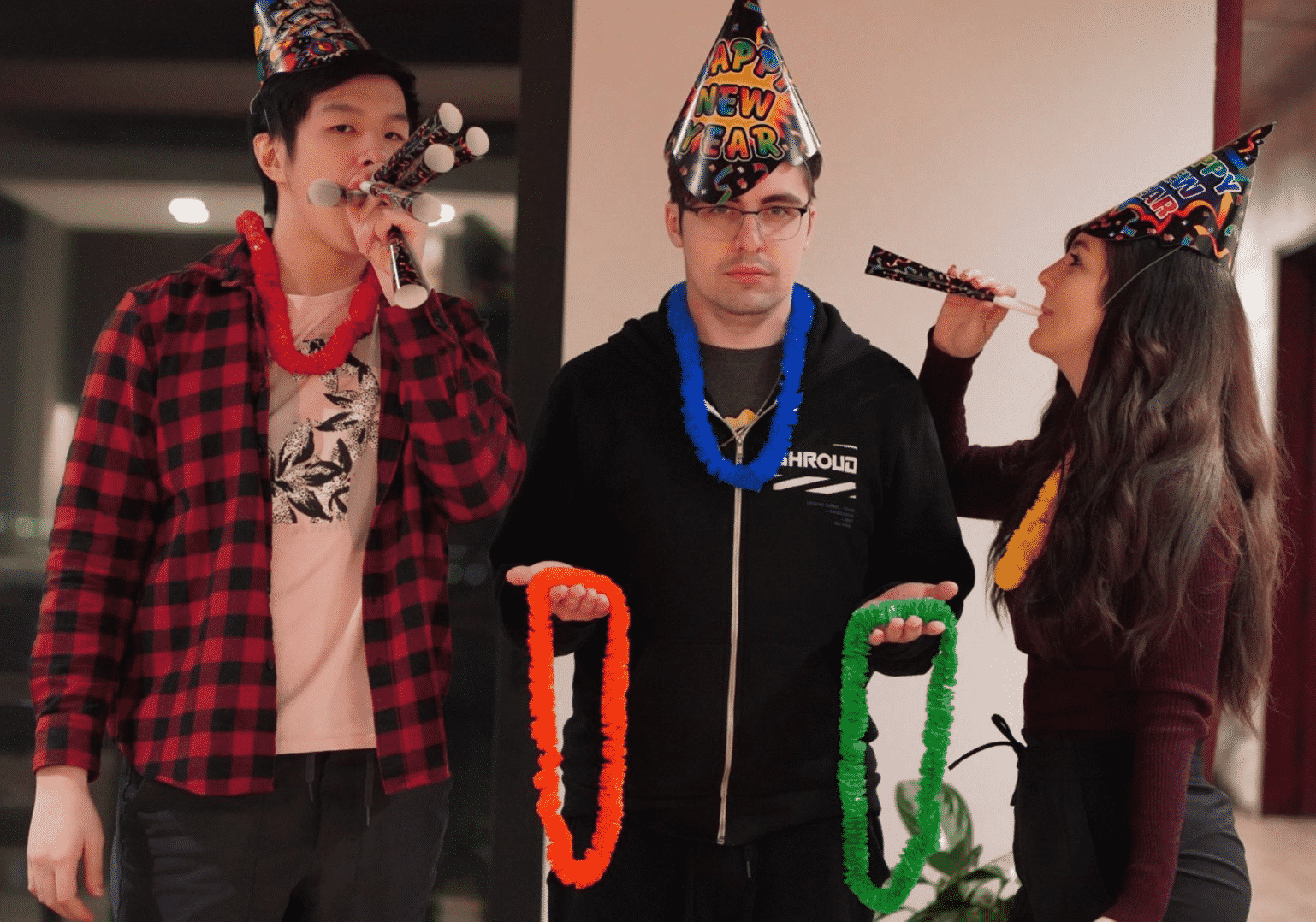 Who is Shroud?
Early Life
Michael Grzesiek, aka Shroud, was born on June 2, 1994 at Toronto, Canada. He is a Canadian with a Polish descent. Shroud wasn't able to have a degree in college because he was still young when he began playing professional CS. He was a renowned pro player before retiring professionally from CS:GO and began streaming full time.
With his earnings from streaming, Shroud was able to buy his own house at Irvine, California. Just recently, in 2021, Michael bought his new gated mansion at Hidden Hills, California for an overwhelming $9.4 million.
Gaming & Streaming Career
Shroud began streaming in 2017 with games with first person shooters like Counter Strike: Global Offensive and Call of Duty; and battle royale games like PUBG, and Fortnite.
Along the way, he also gained popularity and stood along world-famous Twitch streamers like Tyler "Ninja" Blevins and Pokimane. He became inactive on Twitch in 2019 but came back shortly in 2020.
Shroud is also available on other social media platforms like, Instragram, Twitter, Discord, YouTube with more or less 10 million followers/subscribers.
ESports Team History
Here's a brief overview about Shroud's Professional gaming career:
Slow Motion (2013-2014)
Exertus eSports (2014)
Manajuma (2014)
compLexity Gaming (2014)
Cloud9 (2014-2017)
Old Guys Club (2018-)
Games that Shroud Plays
Being a Pro player of CS:GO and other battle royale games, Shroud shows his gaming skills and versatility through streaming more than five games in his Twitch channel. Here are some:
Counter Strike: Global Offensive
PlayerUnknown's BattleGrounds (PUBG)
Fortnite Battle Royale
VALORANT
Apex Legends
World of Warcraft
Escape from Tarkov
Call of Duty: Black Ops 4
Call of Duty: Modern Warfare
Tom Clancy's Rainbow Six Siege
Playing Counter Strike: Global Offensive
Shroud has been playing as a professional CS Global Offensive player since 2013. He garnered a lot of rankings and championships on various tournaments.
Apex Legends Promotion
Shroud was also offered a huge sum to promote Apex Legends during its launching. Both he and Ninja Blevins received the offer and became two of the first players to stream Apex Legends on the Purple Platform.
Game Awards & Achievements
Michael also has some notable achievements over the years of his professional gaming career. Some of those include:
ESL Pro League Season 4 (1st Place) defeating SK Gaming
ESL Pro League One Cologne (2nd Place)
Trending Gamer of the Year (2017); and
Content Creator of the Year (2019)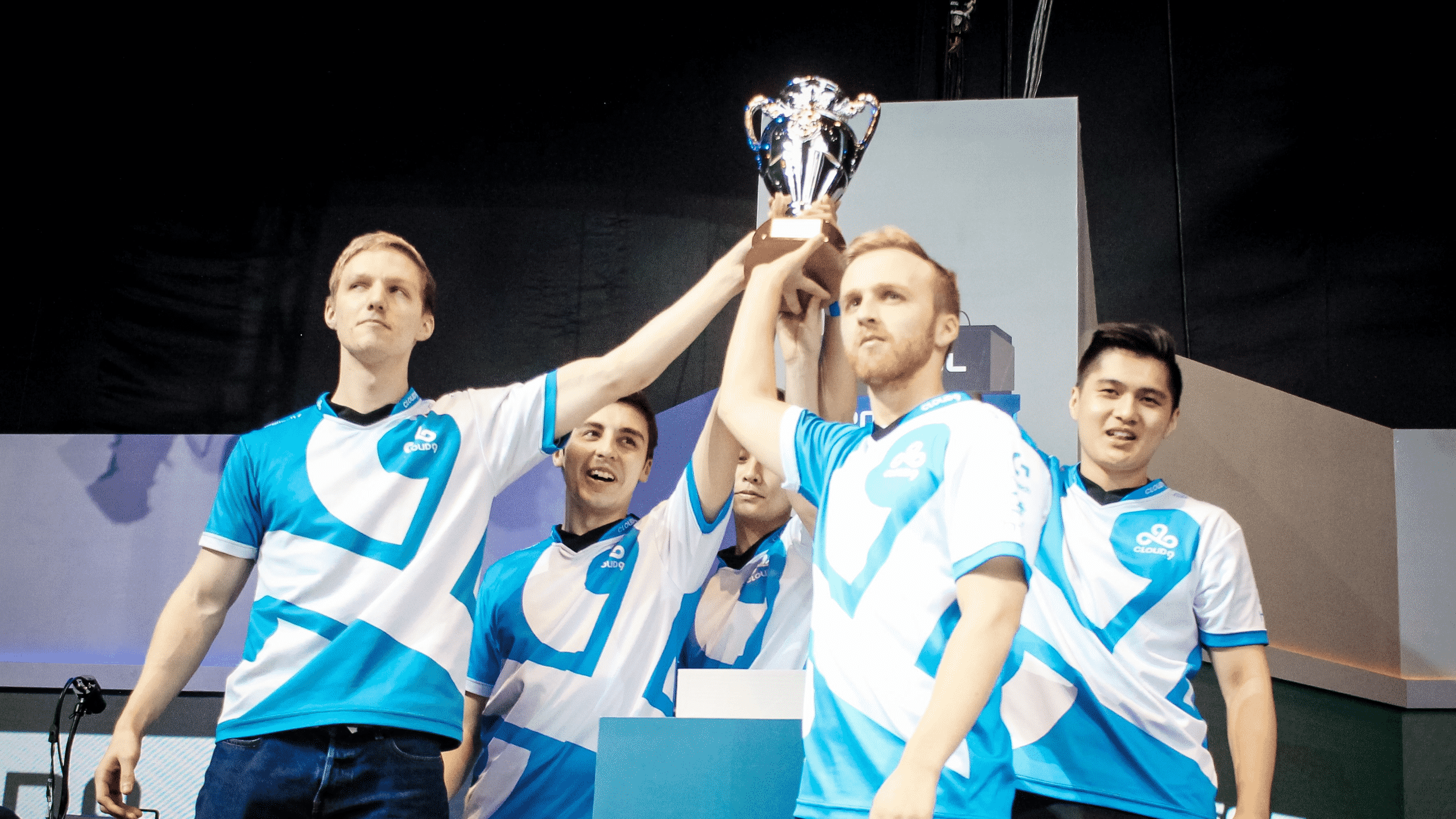 Shroud Net Worth – How They Made Money
Most streamers earn through gaming, live streaming, ads, sponsorship deals, own merch, donations, and subscriptions. Shroud makes money through such methods when streaming. Below is a simple breakdown of his earnings.
How Much Does Shroud Earn From Twitch?
With 10 million followers and 3,600 active Twitch subscribers, Shroud earns around $30,000-36,000 from subscriptions and more than $4,000 on advertisements in between streams.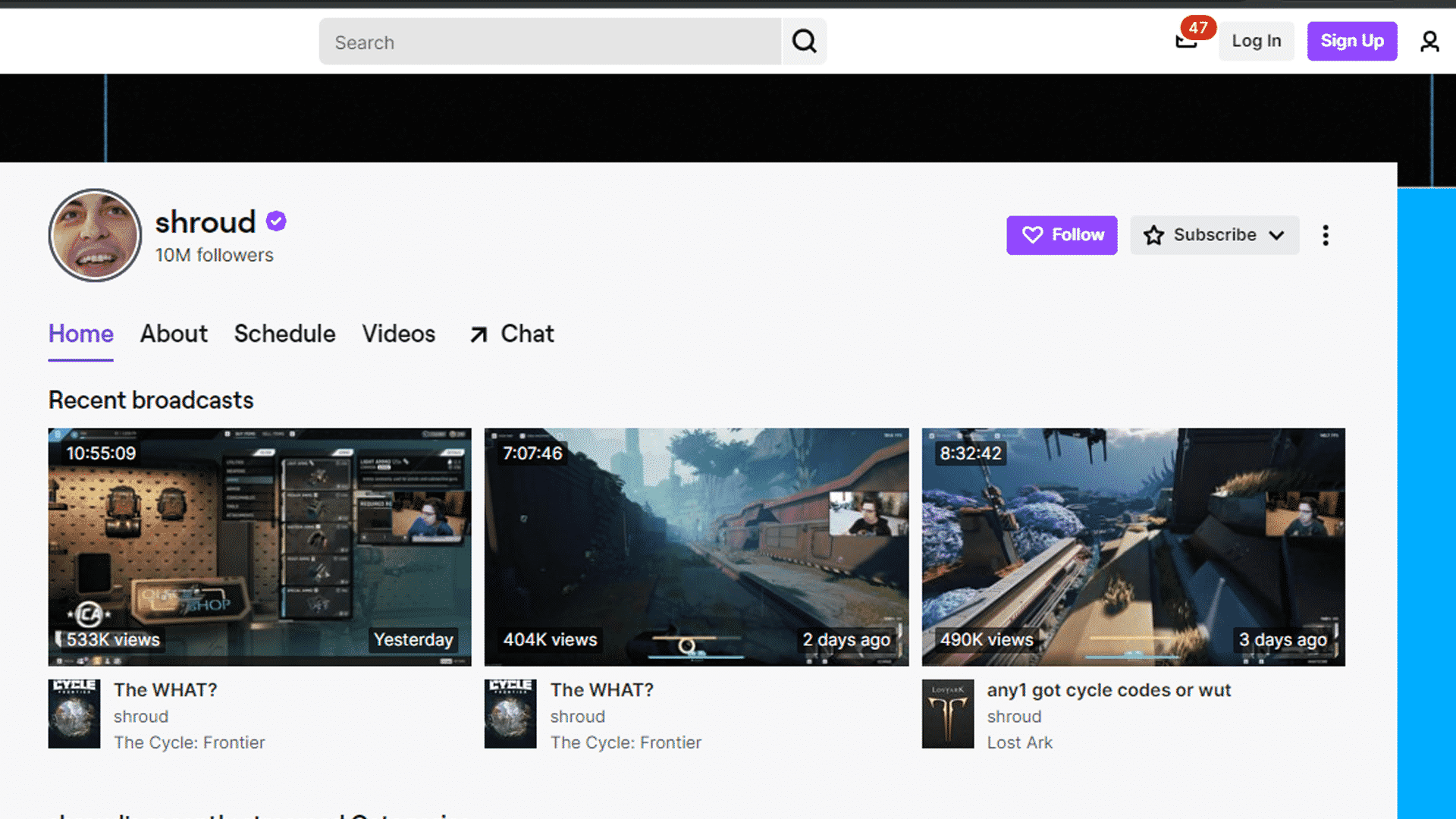 Shroud TwitchTracker Stats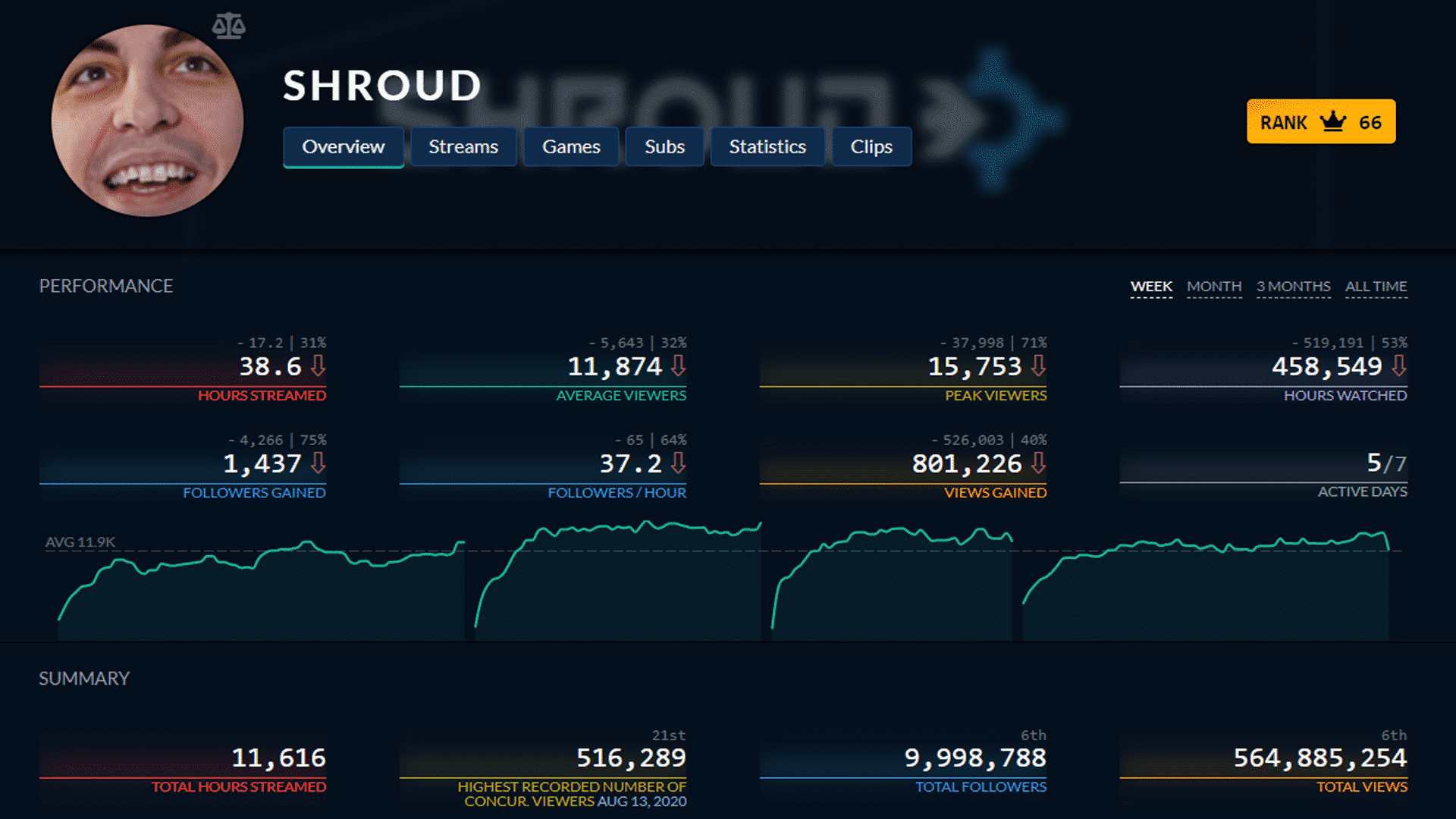 In an unprecedented incident, there spread a Twitter post where was apparently a Twitch leak of streamer incomes paid by Twitch, and Shroud was one of them being a top-tier partner.
How Much Does Shroud Earn From YouTube?
Aside from contracts and exclusive deals, Shroud earns in YouTube mainly on views and advertisements. Having 6.8 million subscribers with 950,936,657 views on his YouTube channel, Shroud most likely earns more than $130,000 on ads alone.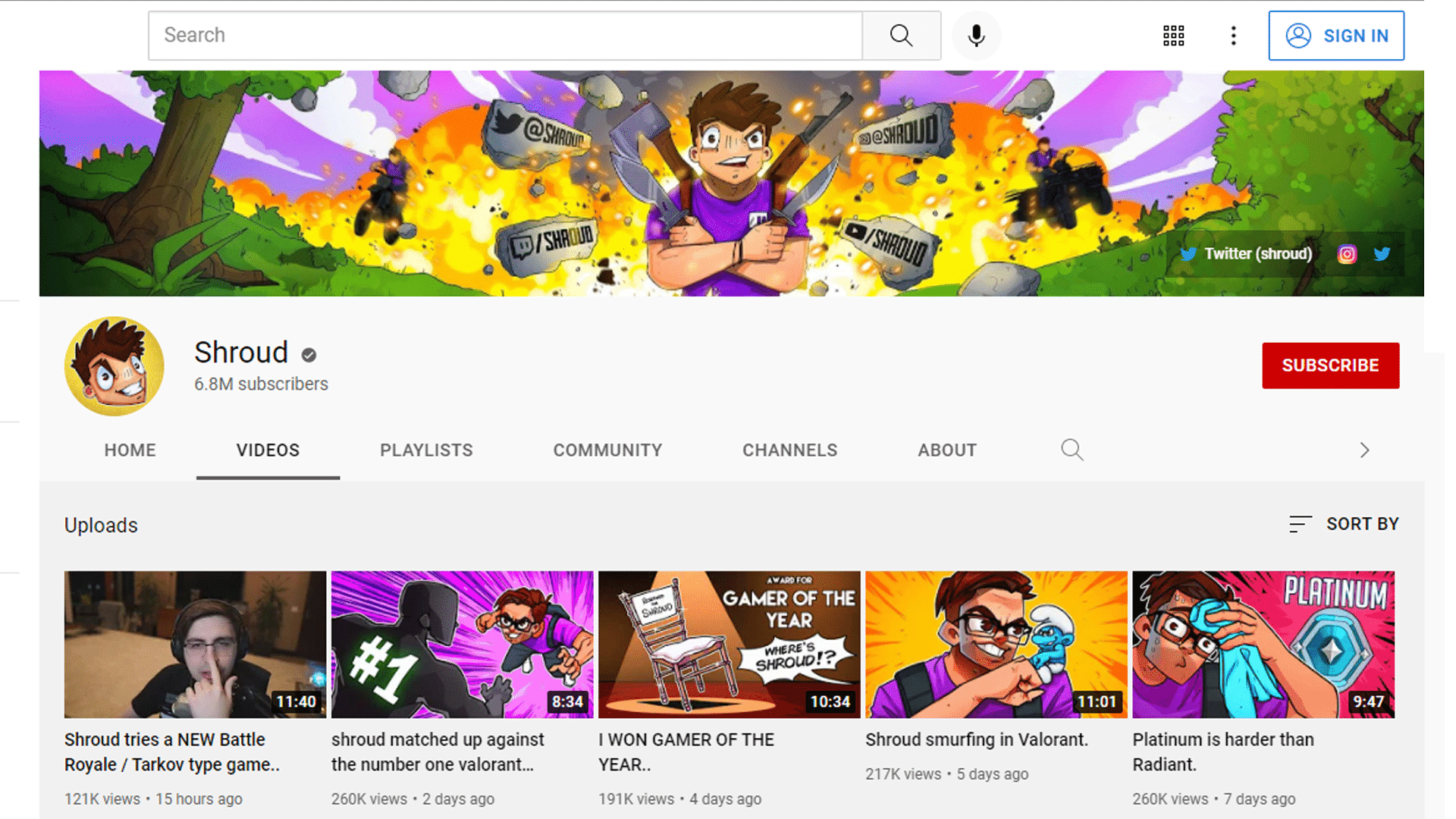 With Twitch and YouTube channels' income combined, Shroud ears more than $300K monthly.
Shroud's Own Merch Line
Apart from his well-known partnership with Logitech, Shroud enjoys his own clothing brand on J!nx with an exclusive collection made for him.
Who Sponsors Shroud?
Shroud has had his fair share of sponsors already over the years of being an active gamer-streamer. His recent sponsorship and collaboration which happened earlier in 2022 was with Amazon Gaming Studios and Adobe. In line to that, Shroud designed his own ergonomic pro gaming mouse in partnership with Logitech G.
The Mixer Deal
In 2019, Shroud was offered to stream exclusively to Mixer – Microsoft's streaming platform. His followers were shocked when he suddenly announced his transfer to Mixer. Shroud moved from Twitch to Mixer together with very famous streamer Ninja Blevins. However, they also returned to Twitch shortly after Microsoft announced its Mixer shutdown in 2020. Both Shroud and Ninja were offered by Microsoft to sign with Facebook Gaming after the shutdown but they both refused the offer and walked away with millions of dollars.
FAQs About Shroud
What is Shroud's Net Worth in 2022?
With this ever-growing network of income sources, Shroud is likely to hit the $18-20 million mark by the end of 2022.
How Much did Shroud earn for the last five years?
From 2017 through 2021, Shroud has an estimated net worth of $16 million. This only shows how successful Michael Grzesiek has been in the gaming industry.
Who is Shroud's Girlfriend?
Michael Grzesiek is in a relationship with Hannah "Bnans" Kennedy since April 2019. The two of them have been living together until now.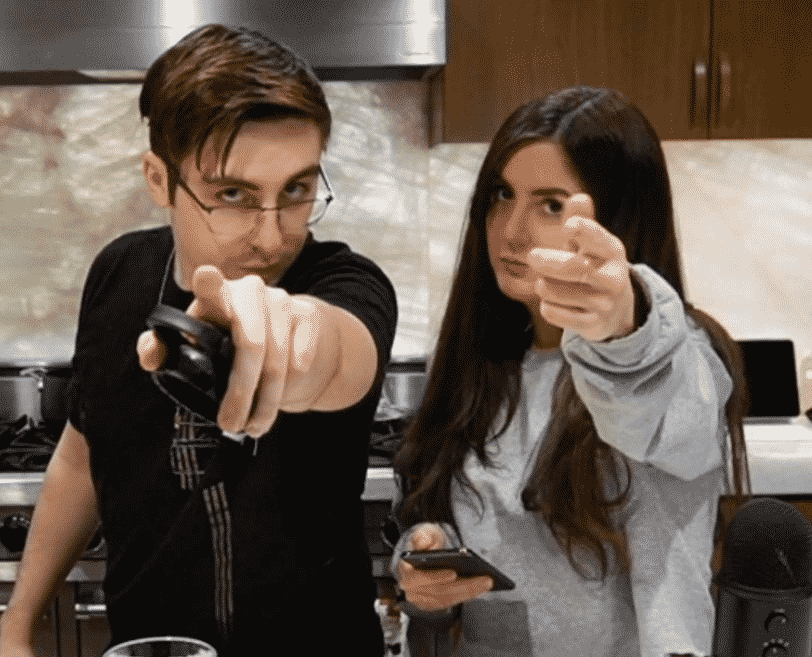 What is Shroud's gaming setup?
Shroud uses an Acer Predator Orion 9000 case with Intel I9-9980XE processor and a Gigabyte X299 Designare EX motherboard. His 128GB of Corsair Vengeance RGP Pro RAM coupled with an NVIDIA GeForce RTX 2080Ti graphics card is surely an expensive $6,000-7,000 setup. As for his gaming peripherals, Shroud uses BenQ monitor, Logitech G Pro Mouse, Keyboard, and Headset; and an ergonomic Herman Miller Classic gaming chair.
Conclusion
Michael "Shroud" Grzesiek is one of the living proofs of professionalism and consistency. His being a consistent gamer as early as 2013 playing CS 1.6 until 2021 with more challenging battle royale games only proves how he loves gaming so much. With a much-increasing net worth over the years, there's no doubt about how successful Shroud is. Never give up on your dreams; keep holding on, doing what you love and enjoy most, and one day, success will be reachable.