Ryan Higa is a YouTube celebrity known for his nigahiga channel on Youtube. With about 21 million subscribers on his YouTube channel, he has more than 4 billion collected views on YouTube where he posts comedy videos on comedy skits, music videos, and others.
Ryan started his YouTube channel in 2006 but rose to fame in 2009 where he became the most subscribed YouTube channel from 2009-2011.
Want to know more fun facts about Ryan Higa? Continue reading this article as we list down some information about this YouTube celebrity who never fails to make people laugh in his videos.
Who is Ryan Higa?
Ryan Higa is a 31-year-old American YouTuber famous for his comic videos and hilarious skits. He started uploading his YouTube videos in 2006 where he was lip-syncing to different songs with his friend Sean Fujiyoshi. Some of his friends including Ryan Villaruel and Kyle Chun also made appearances on his channel.
Before rising to fame, Ryan Higa was a normal Asian guy of Japanese descent. He was born in Hilo, Hawaii to his parents Wendell Higa (father) and Luci Higa (mother). He lived in Hawaii with his parents and his elder brother Kyle Higa.
Ryan went to Waiakea High School where he made use of his black belt in Judo by joining the wrestling club. Later on, he went to the University of Nevada to obtain a degree in nuclear medicine.
In 2006, Ryan and Tarynn Nago started dating but later broke up in 2010. In that same year, he had a brief relationship with Andrea Thi that ended almost immediately, although the two still continued to be friends; as Andrea Thi still often appears on his YouTube videos.
YouTube channel
Ryan Higa is one of the OG YouTubers who had the most subscribed channel from 2009 to 2011. As of March 2022, he has about 21.3 million subscribers on his nigahiga channel, and about 4.7 milion subscribers on his second channel HigaTV. So far, his YouTube channel gathered about 4.3 billion views (about 5 million views a month in all his videos); giving him an estimated net worth of $10 million. His most popular videos include 'How to be a Ninja', 'How to be a Gangster', and 'How to be Emo'.
Ryan has always been into content creation. Upon rising to fame, he appeared in multiple YouTube series and movies like 'Agents of Secret Stuff' by Wong Fu Productions, where his friends and other big-time YouTubers were also featured. Among those were Anthony Padilla, D-Trix, Andrew Garcia, David Choi, and Jenna Marbles. He also appeared in 'YouTube Assassin', 'I <3 Vampires', 'Smosh Babies', 'Supah Ninjas', 'The Station', 'If [Blank] Were Real', 'Ninja Melk', 'Smosh', 'My K-Pop Boyfriend', 'Internet Icon 2', and 'The Book Club', where he made guest appearances. In 2016, Ryan was featured in a horror movie, 'Tell Me How to Die', and in that same year also, he created a K-pop parody group called 'Boys Generally Asian' where they released a single album that featured self-deprecating and comedic lyrics. Surprisingly though, the parody K-pop group landed the #2 spot in the iTunes K-pop charts with his group members: David Choi, Jun Sung Ahn, Justin Chon, and Phillip Wang.
Nominations, Awards, Recognitions
Ryan Higa won a 'Short Award for Humor', the Gold Creator Award in 2012, and the Diamond creator award in 2016 for YouTube creators. He was also nominated for three 'The Streamy Awards' and 'Young Hollywood Award', although he is yet to win one. He is the 52nd most subscribed YouTube channel in the US and was recognized by Forbes magazine in 2017 under 30 most influential men.
Philanthropy
Ryan isn't only passionate about content creation, but he is also a philanthropist. He is actively involved in charitable events and making videos specifically for raising money to donate to charity.
Games that Ryan Higa Plays
In 2020, Ryan ventured into streaming on Twitch where he does random things, such as chatting with fans, streaming anime, playing Minecraft and Valorant, and other random stuff. He gets an average of 5,000 viewers per stream.
Ryan Higa Net Worth – How They Made Money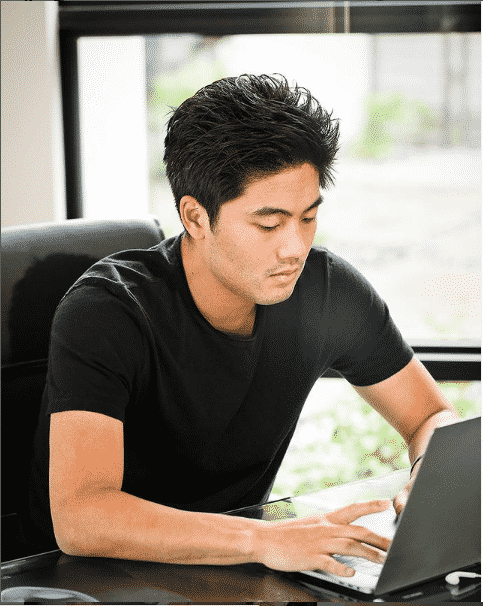 Ryan Higa's net worth is estimated at about $10 million and it didn't only come from his YouTube earnings. Although most of his income indeed comes from content creation in Ryan Higa's channel, he has multiple sources of income such as:
YouTube
Ryan stopped uploading on his nigahiga channel in April 2020. When he was consistently uploading videos, he made around $50,000 each month. But even with him not uploading any videos on his main YouTube channel, he still gains an average of 5 million views per month. Supposing he earns $1-$3 per 1,000 views, his monthly YouTube income is placed at about $10,000-$15,000 per 5 million monthly views in the nigahiga channel.
Ninja Melk
Together with two more partners, Ryan owns an energy drink brand in the US, with a branch in Europe.
How to Write Good
How to Write Good is a memoir Ryan Higa wrote about serious topics such as depression and bullying in adolescent years, but of course, still packed with signature Ryan Higa humor.
Song Royalties
Ryan writes and produces original songs where he gains royalties per song on Apple Music and Spotify.
Merch
Ryan has a merchandise line available at Gianthugs.com.
Sponsors and Endorsements
Ryan has been offered different product endorsements and sponsorships such as the Lenovo brand.
How Much Does Ryan Higa Earn From Twitch?
Ryan refused to officially partner with Twitch, where he could have earned money through subscriptions and advertisements on the platform but continues to stream on Twitch to have fun. He doesn't earn money on Twitch.
How Much Does Ryan Higa Earn From YouTube?
Ryan Higa created the nigahiga channel in 2006. From then until now, he is estimated to earn $8 million – $10 million.
When he was consistent on his uploads, his monthly income on Google AdSense was approximately $50,000. But since he stopped uploading regularly in April 2020, his monthly income right on YouTube alone is approximated at $10,000-$15,000.
Who Sponsors Ryan Higa?
Ryan Higa has been sponsored by Lenovo – an electronics company based in Beijing, China, mostly known for its electronic gadgets such as phones, tablets, desktop computers, and laptops.
Conclusion
Ryan Higa is not very open about his personal life, but he makes sure to help other people and make everyone entertained in his videos. As he ventures into other areas in his life, let us continue to support him and his career.