Best Music Streamer 2022? Why not! Renowned YouTuber and Twitch streamer, LilyPichu, is one of the most famous female gamer-streamer in the gaming industry who recently won Best Music Streamer on the Streamer Awards 2022. She has been a consistent content creator since 2006, and a successful internet personality. This article will find out more about LilyPichu's net worth, dating history, hobbies and interests, streaming career, and other things.
Who is LilyPichu?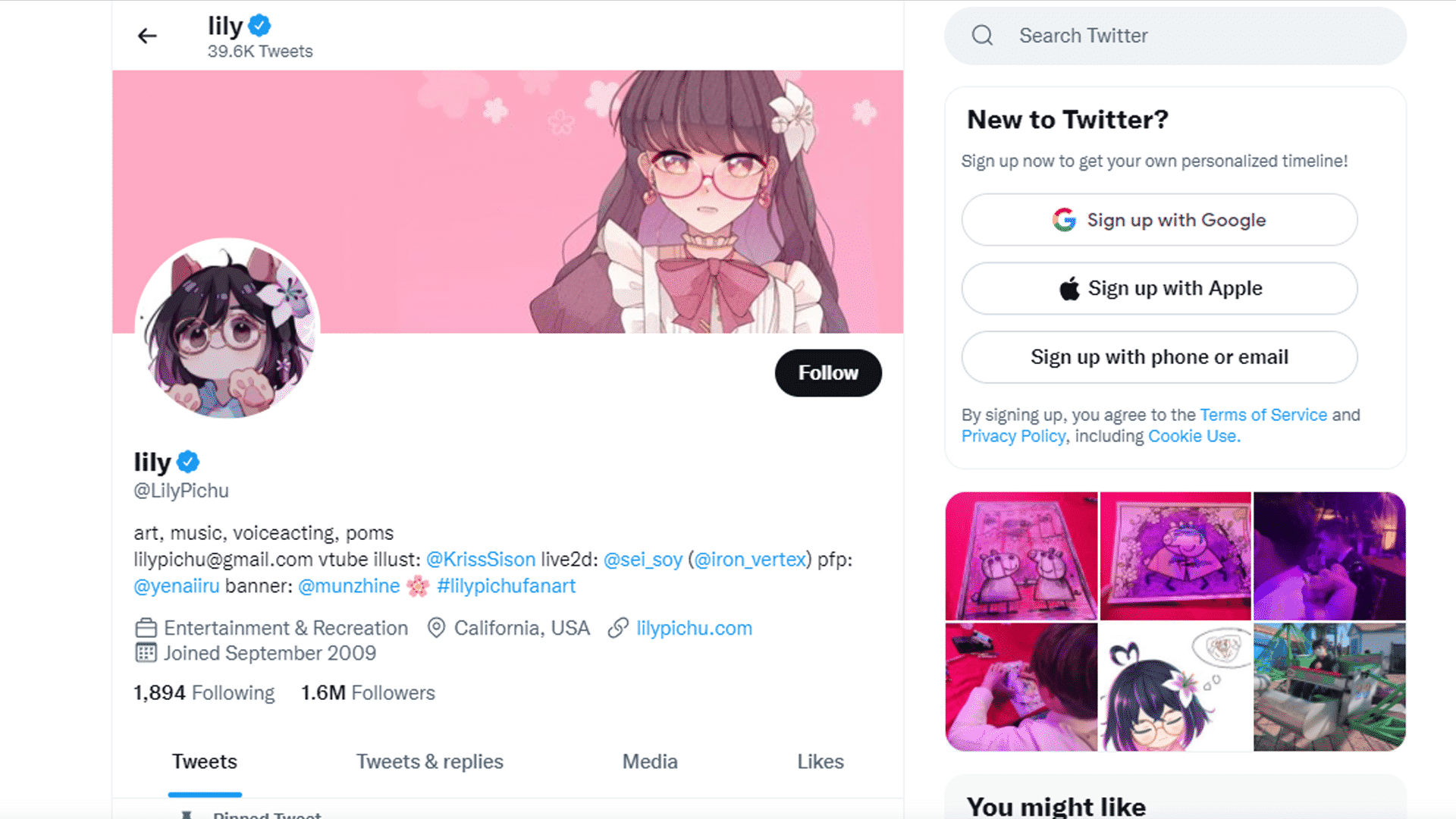 Early Life
Lily Ki, aka LilyPichu, was born on November 20, 1991, in Queens, NY. She is of Korean descent and can speak both Korean and Japanese fluently. She started uploading videos on YouTube at age 15. Lily went to a community college for a two-year degree.
Hobbies & Other Things
Lily loves playing piano, making piano covers, gameplay videos, cosplay, and streaming games. She showcased her childish side while having fun at the Indy PopCon by following random cosplayers and trolling them. Her comfy beats are also available on Apple Music. She also features her younger brother, Daniel Ki, on her YouTube channel.
Streaming Career
LilyPichu started her career as early as 2006 on YouTube, mainly as a content creator on topics of many sorts. Later, she became active in Twitch (2011-present) when she started streaming League of Legends and other popular online games like Minecraft and VALORANT.
LilyPichu is also part of Offline TV together with other famous Twitch streamers Pokimane, Disguised Toast, Michael Reeves, and Scarra. They have many video collaborations and have been living in the same house for many years.
To this day, LilyPichu still posts videos of her game highlights on YouTube.
Games that LilyPichu Plays
Since joining Twitch, LilyPichu streams her games through the platform. You can also opt to watch a video replay from her previous days' live stream when you land on her Twitch page. Here are some of the popular games LilyPichu plays:
League of Legends
VALORANT
Just Chatting
Minecraft
ART
Dungeons & Dragons
LilyPichu Net Worth – How They Made Money
LilyPichu earns mainly through live streams, gaming, ads, and subscriptions. Her YouTube and Twitch channels are her main source of income. Her estimated net worth from 2019 through 2022 rose from hundreds of thousands to a million. She even stopped receiving donations saying she's already earning enough without it.
How Much Money LilyPichu Makes From Twitch?
Earning through her Twitch streams and ads, Lily makes roughly around $22,000 every month from her 5,000 subscribers and average 13,000 views per video.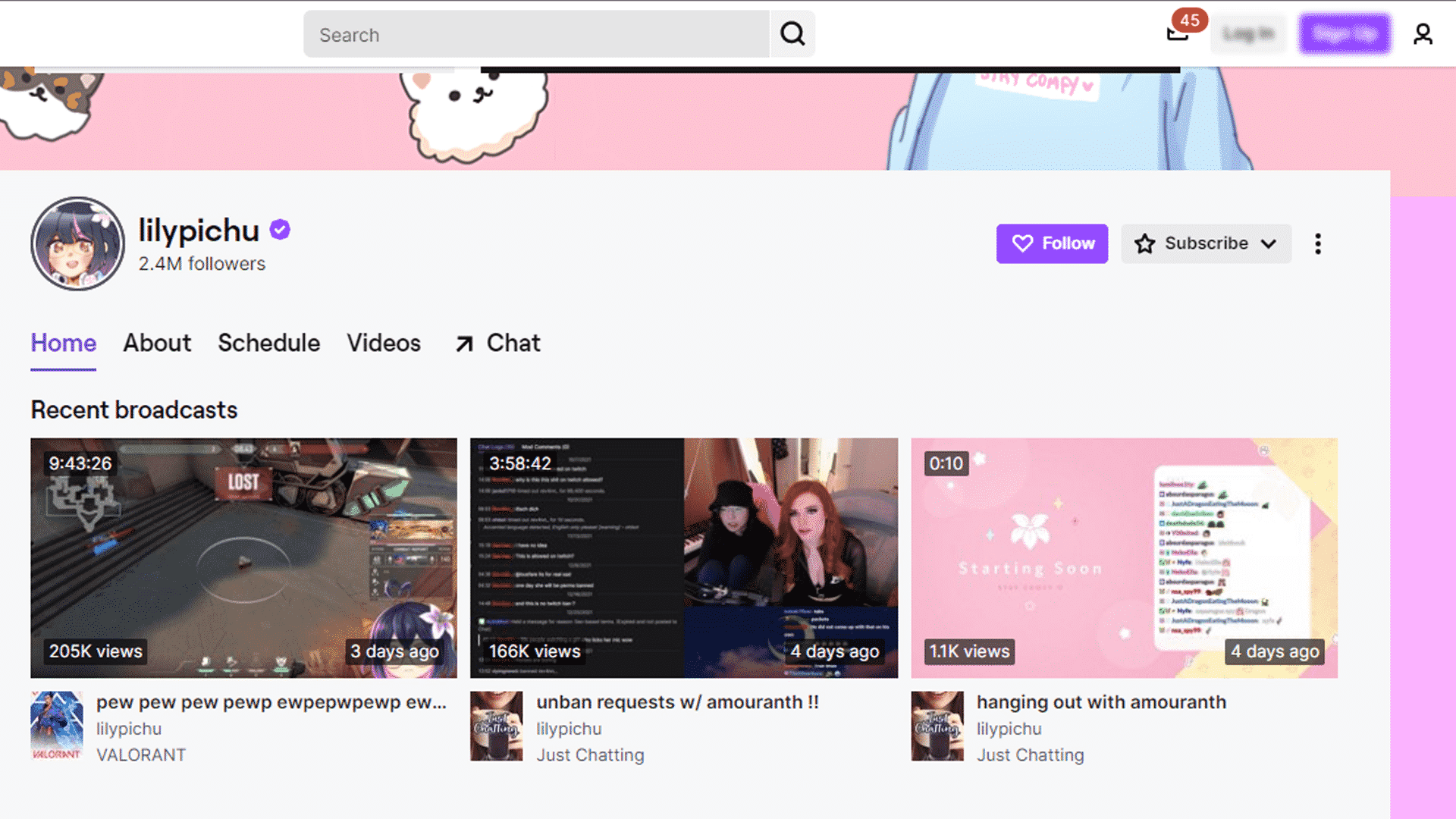 How Much Money Does LilyPichu Earn From YouTube?
Having multiple YouTube channels, and almost 8 million average views per month, LilyPichu earns around $24,000 to $32,000 YouTube monthly income from all her channels through ads.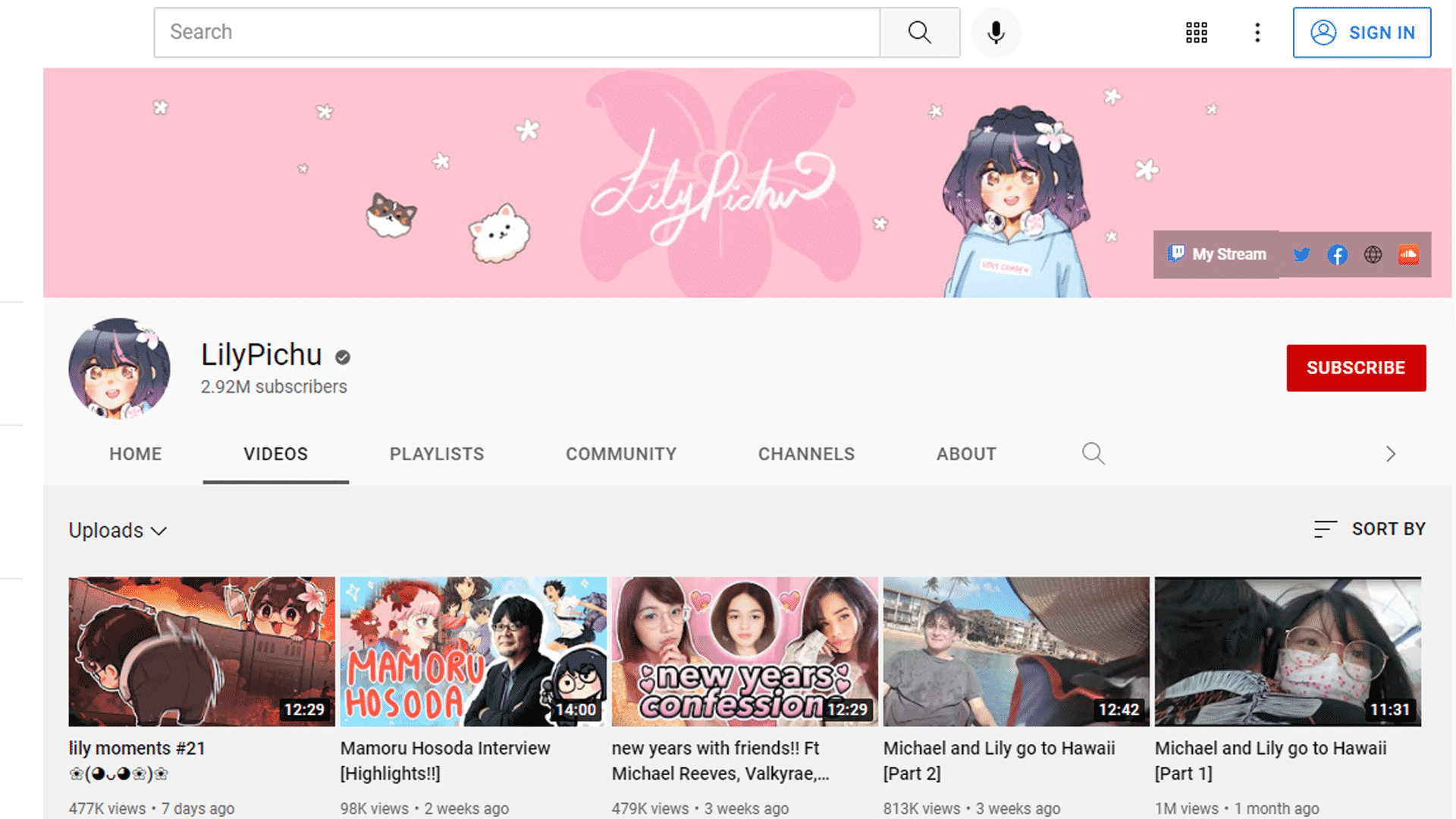 LilyPichu YouTube Channel
In 2011, she uploaded a parody song titled 'Ill Quit LoL' in her YouTube account which became a very popular video that hit 6 million views at that time, and now, 8.5 million. This video contributed a lot to her ever-increasing net worth of earnings through ads.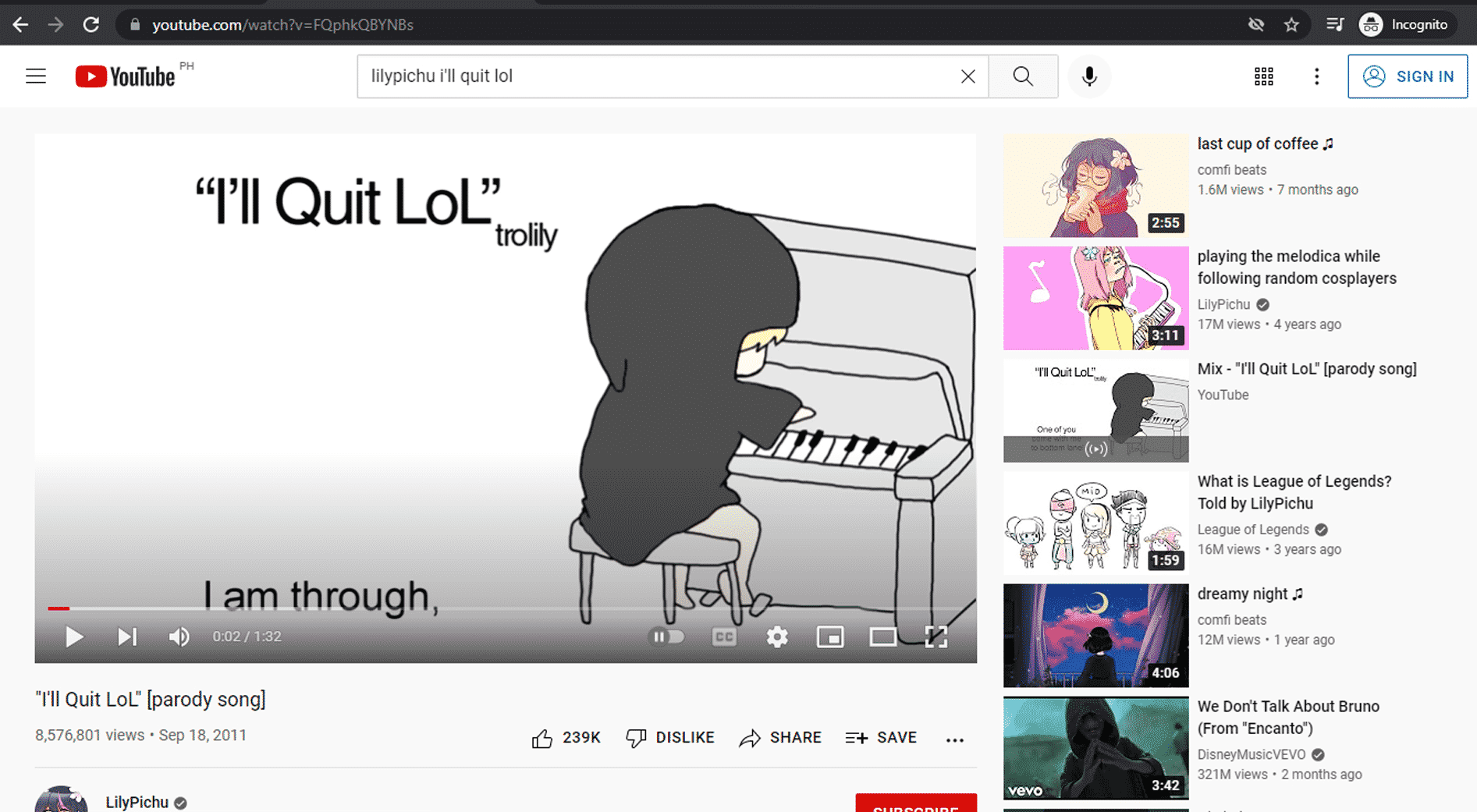 Apart from her income at Twitch and YouTube, LilyPichu also has her own merch at a 3BlockDot platform.
Who Sponsors LilyPichu?
There's little information about LilyPichu's sponsorship earnings but some of her sponsors allegedly include:
NZXT Custom Build PC;
Secret Lab Gaming Chairs;
Sennheiser Gaming Peripherals; and
Crunchyroll
FAQs About LilyPichu
Who is LilyPichu Dating right now?
Lily is currently dating Michael Reeves, her colleague at Offline TV. They started dating in 2020, and are now rumored to be living together after moving out from the OTV House.
Who is LilyPichu's ex-boyfriend?
Lily Ki dated Albert Chang from 2017-2019. Confirmed through multiple videos uploaded online, their relationship of 2 years suddenly ended in November 2019 when Albert Chang confirmed he cheated on Lily with another woman.
Did LilyPichu really quit LoL?
No, she still plays LoL. In fact, her latest stream was on March 2022 at her Twitch Channel.
Conclusion
When you pursue your passion, it doesn't matter how long it will take before you rise to the top. The journey along the way is also a wonderful process that will shapen who you become. If you are inspired by Lily Ki's life as a small-time gamer turned millionaire streamer, don't hesitate to start walking towards the path you want to take and the life you want to achieve.