While YouTube Gaming has strict guidelines for the songs you can play on stream, there are plenty of free music options that cover a range of genres. Some of the most popular royalty free platforms on the market include Epidemic Sound, Jingle Punks Music, Pretzel Rocks, and MonsterCat. If you multi-stream be sure to check out our article with a full list of Copyright free Twitch music for options that work on both platforms.
Can You Play Music on YouTube Gaming?
You can play music on YouTube Gaming as long as the songs or playlist is copyright and royalty-free. There are plenty of services that offer free music and whole playlists that are YouTube Gaming approved. With content removals becoming more regular and bans being handed out it is important that you keep your channel protected by following YouTube's TOS.
DMCA Free Music for YouTube
There are several places you can get YouTube safe music for your channel, allowing you to stream freely without having to worry about DMCA takedowns or the demonetization of your content. Here are several of the best options: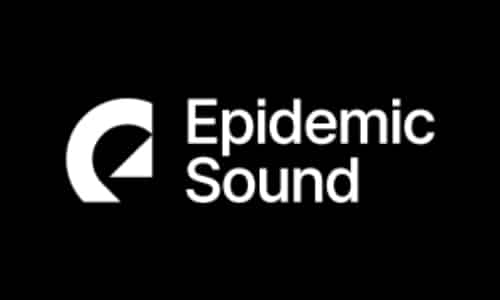 1. Epidemic Sound – Quality Music for YouTube
Epidemic Sound offers over 30,000 tracks of royalty-free music in several genres. Using their program, you will have the ability to download each part of a track separately if you wish, making it easy for you to create your own unique playlists or use a portion of a song for a YouTube compilation or highlight reel.
Their affordable personal plan covers music for YouTube as well as several other platforms. The company offers a free 30 day trial that will allow you to see first hand what the platform has to offer.

Epidemic Sound owns all of their music and adds new tracks on a weekly basis. The platform works directly with each artist and composer on a long-term basis (though they don't require the artist to remain exclusive). As Epidemic owns the music, you won't have to worry about copyright strikes or takedowns.
They will make claims on accounts that upload videos without an active subscription, but won't make past claims on accounts that previously uploaded content while having a subscription. You can easily link your channel to Epidemic to make it that much easier for no claims to be made.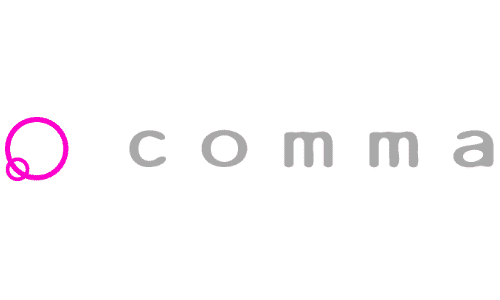 2. Comma Music – Award-Winning Music for YouTubers
Not only does Comma Music allow you to search through thousands of tracks by genre and style, but they are also the only royalty-free music library to offer a student plan. You can easily create playlists that you can use on YouTube and other sites while streaming or creating traditional content.

Their music has been cleared for monetized content, so you don't have to worry about them coming after you with a DMCA strike. They work with top composers so that you can get the next-level music that you and your community will enjoy video after video. In fact, their music has been used in many well-known brands' commercials or events.
They have several subscription plans available depending on what your goals for the music include as well as where you are in life. Occasionally they will provide an additional discount if you agree to subscribe for a year or more.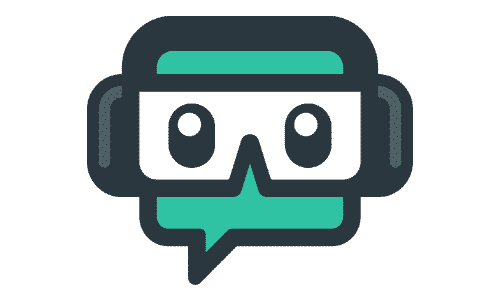 3. Jingle Punks Music on Streamlabs Prime
One of the many benefits of Streamlabs Prime (their premium plan) is access to Jingle Punks Music and their library of over 100,000 songs in over 100 categories. The music sounds professional and clearly mimics the genre of your choice. You have the option of using their pre-made playlists or creating your own. 
As this app is created with streamers in mind, there are a couple of great features. The first is that you can set up customized notifications for your steam when the song changes. You can also set up the music so that your audience hears it, but you don't. This is helpful when you are gaming and you must pay attention to in-game sounds or Discord.
The following platforms range in prices, but don't offer the range of music, sounds, or availability. Here are additional places you can get royalty-free music for little or no cost:
4. Pretzel Rock
Pretzel Rock is another popular platform that provides DMCA-safe music for your broadcasts. It is free to use but requires mandatory chat attribution unless you get the premium plan. The plan costs $4.99 per month and gives you a Discord role and access to support. 70% of the fees go to the musicians who recorded the songs.
5. Stream Beats by Harris Heller
Harris Heller of Alpha Gaming has released over 6 hours of music that he allows streamers to use for free on their channels. A streamer himself, he understands the difficulty in finding good music that you can use without the risk of DMCA strikes.
6. Incompetech
Incompetech provides a large variety of music that you can download and arrange to play on your stream. You can use the songs for free with attribution. To avoid attribution, you must pay $20 per track. Paid licenses allow you to use the song in any project you like for life.
7. Monstercat
You can broadcast Monstercat's music on your live-stream for $5 per month. If you don't plan to monetize your channel, you can use it for free. The service is available for Twitch, YouTube, and Facebook Gaming streamers. To listen to their music, visit their channel.
8. SoundStripe
SoundStripe has two premium plans to let you access their weekly-updated music library. The first is $11.25 per month and includes unlimited music licenses and playlists. The second is $21 per month. It gives you the same features as the first, plus over 30,000 sound effects that you can use during your stream. Additionally, it offers pre-released music, and over a thousand songs with stems.
Royalty-Free YouTube Channels You Can Play On Stream
In addition to these platforms and apps, there are a few channels on YouTube that offer royalty-free music. Some ask for attribution. You can also create your own playlists from songs on these channels to use during your broadcast. Consider reaching out to other YouTubers who compose original music. Ask them if they are willing to work with you and let them know how you can help support their channel.
Here are ten channels that you can currently use for music:
Copyrighted Music Limits What You Can Do With Your Content
While the YouTube music policy (as well as other platforms) may be more lenient toward your content, other apps and companies will put strikes against you for copyrighted music. If you are interested in using clips from your streams for YouTube collaborations, you must make sure to use royalty-free music. YouTube is very strict with their music policy and non-compliance could get you a strike on your account.
How to Stream Any Music on YouTube Gaming
If we still haven't convinced you to refrain from playing any music while you stream, you may be able to reduce the number of times your streams are impacted. Most of the mutes come from an audio recognition software used by the platform. If you keep the music quieter than the rest of your stream and continually keep talking, the bot may not pick up on the infringement.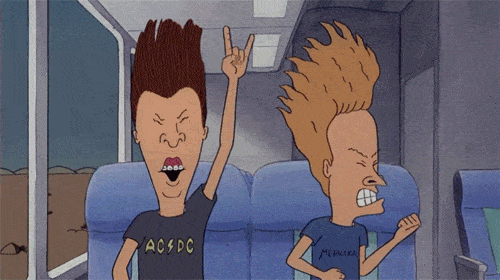 Frequently Asked Questions
Can You Play Royalty Free Music on YouTube?
Royalty-free music is the only kind of music you can play on YouTube without risking a DMCA takedown. There are several copyright-free music providers online that you can use for any genre of music.
How Do I Get Permission to Use Copyrighted Music?
In order to get permission to use copyrighted music, you must identify the owner of the music then contact them. You will often need to negotiate a price to use their music on your stream or YouTube video.
Are You Allowed to Play Spotify on YouTube?
You are not allowed to play copyrighted music on YouTube. Even if you have Spotify premium, you do not own the rights to any of the music.
Can You Play Copyrighted Music While Streaming?
You are not allowed to play copyrighted music while streaming. It is illegal and it could get your account banned from the platform.
Do I Need Permission to Use a Song in a Video?
If the song is not royalty-free, you will need to get permission from the holder of the copyright to use the song in the video. If you don't, your video could be taken down or be given a copyright strike.
Can I Use 10 Seconds of a Copyrighted Song?
There is a myth that under the "Fair Use" act, you can use a section of a song that is between 10-30 seconds long, so long as the song is longer than that. This is untrue and you could receive a DMCA strike on your account if you play any portion of a song.