As a streamer, there are opportunities to start earning money on Day 1! With Glimesh, it's never been easier. There is no need to maintain a certain average view count or reach a massive follower goal. Take a few minutes to input your basic personal info and your bank info, and you will instantly be approved as a "Sub-ready Streamer" and get yourself a sub button. In this guide, we'll take a look at all of the ways you can monetize your content on Glimesh.
For additional information on Glimesh, you can check out our article What is Glimesh.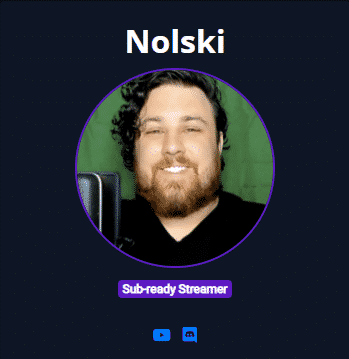 Ways to Make Money on Glimesh
1. Subscribers
Currently, gaining subscribers is the only way to make money directly through Glimesh. Keep in mind that the platform is still in the early Alpha stage and more monetization options may come along in the future.
As a sub-ready streamer, you will receive exactly 50% of every subscription. This is one of the highest revenue splits of any of the other major platforms. It is slightly better than Twitch, as Twitch pushes the processing payment fees onto the creator, while Glimesh does not. Whether you made $5 or $500, Glimesh payments occur each and every day. There is no minimum balance required to earn before receiving a payout.
For any additional support regarding your account or payments, you can reach out to support@glimesh.tv.
2. Merchandise
I would definitely recommend waiting until you have grown a supportive community before launching merch. Doing it this way can help you get a feel for what sort of products your community is looking for, and it will also create a sense of hype when you do decide to make your merch available. Here are a few merch shops to get started:
3. Affiliate Links
Much like merch, affiliate links are a great way to earn passive income as you grow your channel. Earnings will vary for a number of different reasons, such as the type of product, category, and size of your channel. There are plenty of affiliate programs out there to apply for, but here are a few of my favorites:
The best ways to promote your affiliate links are by talking about them in your stream and posting them across your socials. Expect modest results with affiliate links, as these typically are not a major source of income.
4. Brands and Sponsorships
Once you have established your brand, you may begin receiving consideration for sponsorships from companies and organizations. Reaching out for sponsors too early can absolutely have a negative impact on your chances of getting one in the future, so proceed with caution. Also, don't blindly accept the first sponsorship offer you receive just because it is there. If you receive an offer, give it proper consideration, but it would be in your best interest to avoid one-sided deals that are heavily in favor of the sponsor without providing you with any value in return.
For additional information about sponsorships, feel free to give another one of our articles about gaming sponsorships a read: 125+ Gaming Sponsorship Opportunities For Streamers of All Sizes
Conclusion
Seeing as Glimesh is so new, there are not many monetization options available directly on the platform. This may change in the future, but for now, you may have to get a little creative. There are plenty of alternative ways to monetize your stream utilizing outside methods.