Fortunately, creating a custom Esports webpage can be simple to set up and maintain. This article will cover the benefits of having your webpage and walk you through how to create them.
Esports Team Website Makers
If you're looking to set up a website for your gaming team and community on the dot, you can do so by using the website builders below. Creating a customized website for your Esports organization can be demanding and time-consuming, but everyone has to start somewhere.
So, without further ado, here are the top 3 website makers you can use to begin creating your team's website.
Weebly

Weebly is both a web-hosting service and website builder, and probably something you're already aware of. Founded in 2006, it's still one of the biggest website builders out there, catering to different niches, including blogs and e-commerce.

Even though it's not strictly an Esports websites builder per se, you can build your own website there fast. They have a free plan, too, so you can try it out before you decide to go for a full upgrade. Be warned though, that if you start with the free plan, you will have to use their subdomain, which goes something like this: www.youresportsteam.weeblysite.com.

Wix

Wix is another website builder. Using drag-and-drop tools, you can create your own team's website quickly. However, like Weebly, you will have to use their subdomain (wixsite.com) if you choose their free plan.

WordPress

WordPress has actually two services: the WordPress.com and WordPress.org. As both a hosting service and website builder, the former is quite similar to how Wix and Weebly operates. You just create a website and then publish it with their subdomain (wordpress.com) if you choose the free plan.

On the other hand, WordPress.org is where you download the software to build your own website. However, for it to work, you will need to get a hosting service to manage your website's files. Although this method is evidently more complicated, it's still the best option between the two WordPress options as it allows you to customize and maintain your Esports website fully.

Other Esports Website Builders You Can Check Out

However, as I'm sure you probably know by now, a team website that has a subdomain might not be ideal for your brand in the long run. Having your own domain is more professional-looking, and it's obviously shorter, too so people won't have trouble typing your website on the search bar. The best option, therefore, is to go with a paid plan when selecting a website builder.

Among the website service providers out there, WordPress.org still takes the cake as the best software to use when building your team's page. Worry not; we will walk you through the process of creating a killer Esports organization website.
How To Create Your Own Esports Website
Once you gather all the graphics and videos, you can create a website quite easily if you use the right theme. Here is a step-by-step guide of what you should do.
Step 1: Select a Platform for Your Personal Twitch Website

We highly recommend using WordPress as your platform. It is free and very customizable. Other sites like Weebly and Wix generally cost money and don't offer the same level of freedom.

Step 2: Choose a Host for Your Esport Team Website

A host is an online company who stores your website's files, allowing people to access your information from anywhere in the world. Look for a host that will ensure your site is fast and secure. Here are two hosting companies that we believe are the best in the industry:

CloudWays

CloudWays is quite unique compared to most web hosting service providers, as they offer managed cloud hosting instead. CloudWays is appealing because it integrates you to important services like cloud providers, including Linode and AWS (Amazon Web Services). Your monthly subscription will also vary depending on the cloud platform you choose. In addition to cloud platform integration, their plans also come with many features like SSH and SFTP access, Cloudflare add-on, and free SSL certificates.

Because it operates differently than other hosts, navigating its website might be a little difficult at first. However, once you know how to get around the platform, you will find the wealth of features CloudWays offers.

CloudWays has a three-day free trial available, so you can try it out before fully committing to paying for the service. You won't need a credit card for the free trial, and setting up an account only takes a few minutes.

Siteground

Siteground has great customer service and helped us through several problems we inadvertently created when designing our own site. They often go beyond what we expect.

Siteground offers daily malware scanning to ensure your website is secure. You can also create a staging site (if you choose to make an overhaul on your design later on). They also maximize speed by incorporating Cloudflare CDN into all their plans.

You can also host more than one website on your Siteground account, so if you can create individualized websites for your teammates as well if you choose to do so.

Hostgator

Hostgator is a very affordable option, offering some plans that are less than $1 per month for the first year. The company has been operational since 2004 and has worked with clients from over 170 countries.

Hostgator offers several services (though some will come at an added cost) including a dedicated IP, regular back-ups for your site, and SSD performance.

However, you should know that Hostgator had a security breach in August 2019. They acted right away and helped their clients change the leaked passwords.

Step 3: Choose a Domain Name

You can usually purchase a Domain name through your hosting company. Try to get one that is based on your team's name.

Step 4: Select a Theme for Your Esports Team Site

Once your site is hosted, you need to select a WordPress theme to build your site. We will cover two great options for you.

Code Canyon

Several theme options listed on Code Canyon can be used for a Esports team webpage. These pages can be customized to track your stats, show your player rankings, and display other data relevant to your game.

Most will have a "Drag and drop" option if you use a builder such as Elementor, which will make creating your website fast and easy to maintain in the future.

(Recommended for Streamers) Add a Streamweasles Plugin

Streamweasles designs and publishes WordPress themes and plugins specifically for Esports teams and streamers (on Twitch and YouTube). Their themes and plugins pull from Twitch's Helix API which allows you to seamlessly add information about your teams' broadcasting channels onto the website, including:

Individual channel status (whether a streamer is online or offline)
The games each live streamer is playing
Total viewer counts

An example of a well-done Esports page using their Twitch Wall Branded plugin is the one belonging to ESTNN. While they don't use the StreamWeasels theme (which is designed for individual streamers), they are able to use the plugin to display their streams.

Streamweasles' plugins are intuitive and can quickly be integrated into your site. As you make changes, you'll see all your adjustments live to ensure that you're staying true to your team's branding. Most importantly, the themes and plugins are mobile-friendly, letting your fans adore you from every device.

Step 5: Upload Your Team's Media and Graphics

Collect any images, logos, or graphics that you want to use on your website. You can also contact a designer to create a few unique panels for your website.

Ask each teammate to submit photos, screenshots, or clips that will highlight the team's best content. Ultimately, strive to make your site simple, but visually appealing.

Step 6: Create an "About Us" Page

Build out a page specifically about the team. Explain its origin story and the overall concept of the team. What games did you start out playing together? What common goals do you share? Let your readers know what makes your team stand out. Make sure that you also post contact information to help potential sponsors find you and other team leaders.

Create individual pages for each member of your team. Have them add personal tidbits about themselves. Format these in a "questions and answers" style to make it easy to find information. Post a few individual pictures to personalize them further.

Make sure to add links to their stream channels and socials near the top of each page or in your sidebar.

Step 7: Set Up Plug-Ins and Merch

Sync your StreamWeasels plugins to broadcast your team's streams live automatically.

Add a section for those items if you choose to sell team merchandise. Include links for all other affiliates you work with as a team.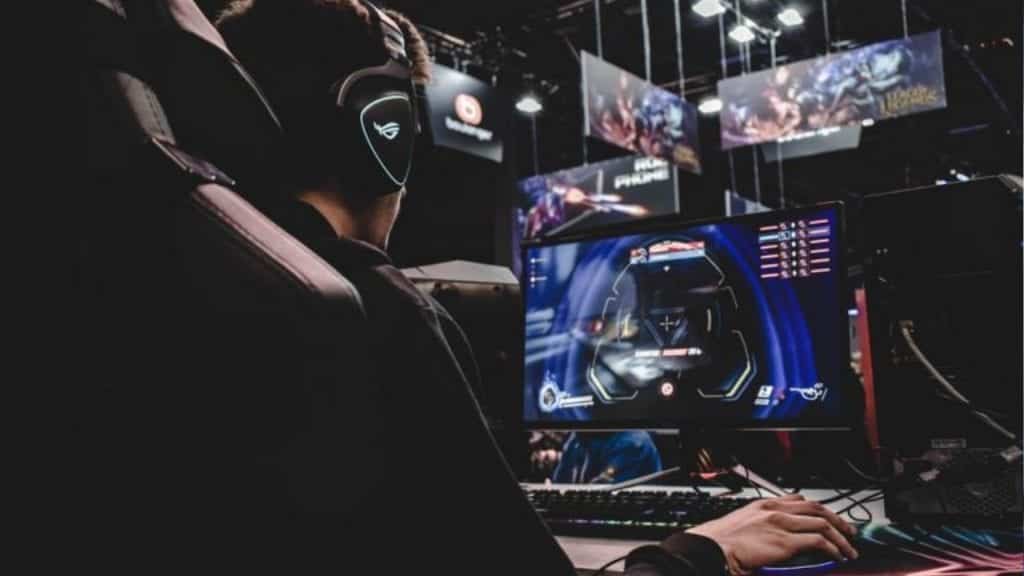 Reasons You Should Have an Esports Team Website
Here are a few reasons you should have a website for your Esports team:
Build Up Hype for Upcoming Tournaments
You can create a schedule for your website to show your fans when and where you will be competing. If you are going to be part of a major tournament, you can create a special page on your site that builds hype for it by detailing the specifics of the event.
Link to Your Team's Livestreams
If your team (or members of your team) streams on Twitch, YouTube Gaming, or another major platform, you can use a plug-in (details below) to let your fans know when they are live. This way, people casually browsing your site can tune in to your team's action and support your team in another way.
List the Games That Your Teams Compete In
List each game that you or your team competes in. Do you play and participate in tournaments for big name games that have regular competitive events, like Apex Legends, World of Warcraft, Fortnite, or League of Legends?
Explain a little about the game and what each player brings to it. What makes your team stand out? What are your best scores? What are you working on to improve your game? While you don't want to give away all your secrets to your competition, giving your fans a teaser will help them connect with you (and support you) more.
To keep people coming back repeatedly, write about key game updates and give tips on how to adjust to new settings.
Showcase Player Profiles and Attract New Talent
Create individual pages or sections to showcase each player. Add details about their gaming careers and the equipment they use when they game. You can also create a section to attract new talent and let people know what you are looking for in a gamer.
Actively Maintain Your Site
Add web maintenance as part of your team's workflow. Split up tasks among team leaders to keep things simple. Update it frequently with your latest projects, tournaments, and schedule. If done well, an Esports Team website can be a huge boost to your overall brand.
You can also include your sponsors and brand partners, if you already have them. Additionally, you can put up a dedicated page for up-to-date news about your Esport team, members, and even fun event photos.
Conclusion
Your Esports team deserves the best website it can possibly get. Not only will it serve as the virtual "home" for your community and team of gamers, but it can also have a huge impact on your brand and success.