It's always unfortunate when we forget our passwords, but luckily Discord, like many other platforms, gives us the ability to reset them through various devices.
Here's a step-by-step guide on how to reset your Discord password:
How to Reset a Discord Password on Desktop
To make your password more secure, click on the setting icon next to your name, then the "Change Password" button under "Password and Authentication."
If you forgot your Discord password, here are the steps you should take:
Step 1: Go to https://discord.com/login and click on "Forgot your Password?"
Step 2: Click the link, and you'll receive an email with the steps on how to reset your password.
Step 3: Click the "Reset Password" button located in the email you've received.
Step 4: The link will direct you back to discord's login screen, where you can create a new password.
All done!
How to Change a Discord Password on Mobile
If you're using the Discord app on either aniOS or Android phone, both will have the same link to change your discord password:
Follow the same steps from the previous section to reset your password.
For iOS and Android: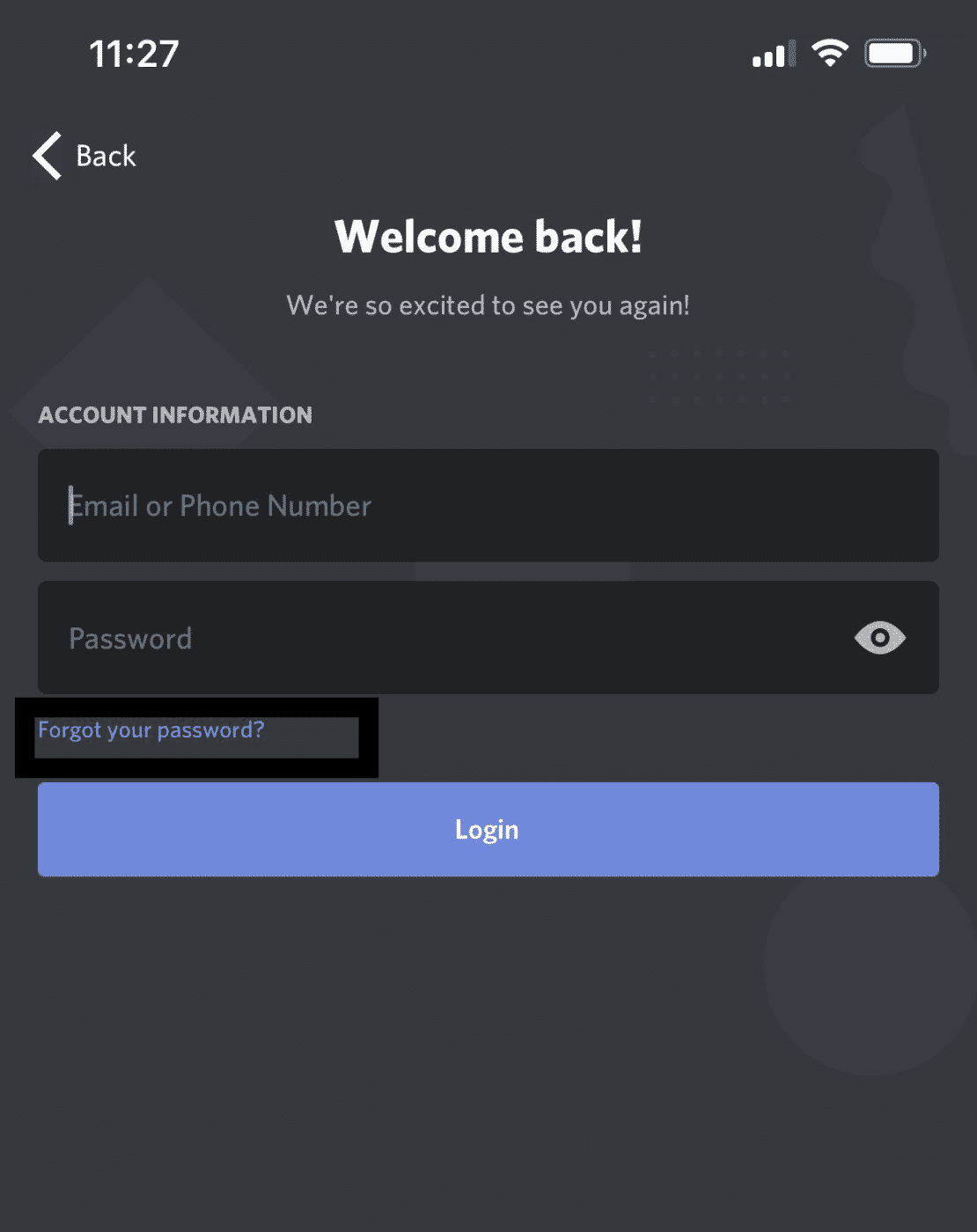 Click "Forgot your password?" and follow the steps from the previous section.
Reasons to Change a Discord Password
It's important to change your passwords on all your social media accounts once in a while. Here are some reasons to change your Discord password:
Your account has been hacked – if you receive signs that your account has been compromised (such as an email about someone logging into your discord account from a location you're unfamiliar with, etc), it's time to change your password immediately.
Your password has been compromised – if any other accounts you're using on different platforms have been hacked into, you should immediately reset your password (on that note, don't use the same password for everything!).
That's it! We hope this guide will help you out in case you wish to reset your Discord password.