For these reasons, many streamers use a Discord channel as their community hub. With these free features, many users ask just how Discord makes money.
Key Advantages of Discord Nitro
Nitro Classic is the "basic" Discord plan. The monthly subscription costs $4.99 per month or $49.99 per year. Here are the features it offers and how you can utilize them to improve your Twitch channel.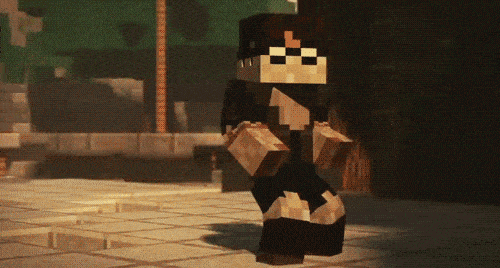 1. Animated/GIF Avatar
As a streamer, you may have animated logos to play on your stream. Using that same animation as your Discord avatar is a great way to show off your branding.
2. Animated Emojis
Nitro classic allows you to use animated emoji. Additionally, you are able to use your custom emoji in any server on Discord, so long as it is allowed. This can be a good way of promoting your brand with a little style. For more information check out our full guide on how to add emotes to Discord.
Using animated emoji in your own server adds a little extra excitement for your community. If you're new to streaming we recommend learning how to make a Discord server so your community has a place to connect outside of your live stream.
3. Clearer Screenshare
This is good if you have a long video or a special file that you would like to share with your community. These videos can be collaborations or special content just for your subscribers.
4. Ability to Upload File Sizes up to 50 MB
Screenshare is a great way to collaborate with other streamers or share content with your viewers. It can also potentially be useful when giving presentations to potential sponsors. While there is a free version, Nitro Classic allows you to share your screen at 720p resolution at 60fps or 1080p resolution at 30fps.
5. Discord Nitro Badge
While this may be for bragging rights, the rights are now yours! It also shows that you are supporting the platform financially.
6. Ability to Change Your Discriminator
Your discriminator is the set of letters and numbers that identify your server. With this feature, you can change it to match your brand's name. While most people will probably join your server through a link, it can be handy on your business cards at conventions.
Discord Nitro Features
Discord Nitro is the upgraded edition of the plan. It offers every feature in Nitro Classic as well as additional features you can use for your stream. The cost for this subscription is $9.99 per month or $99.99 per year. Discord Nitro unlocks these features:
1. Higher Resolution Screenshare and Go Live
Both the screenshare and the Go Live is upgraded to 1080p or Source stream quality or 60 FPS streams. Go Live is a new feature that allows users to stream to up to 10 people on any server channel. Viewers can watch the stream on a first-come, first-serve basis. The streams consist of only your game. You cannot add extra pictures or overlays. Because of these "restrictions," the latency is very low. This allows for close to real-time viewing.
Use this feature as extra perks for those who donate time to your stream by being mods, or for special subscribers. Hosting small, intimate streams where you can chat with them for an hour or two can really show them you appreciate their support.
2. Ability to Boost Servers
If you and other Discord users boost your server, you can unlock extra features for your channel. This is only possible if your viewers want to support you in this way or if your Discord server is a collaboration with other streamers who have Discord Nitro.
Some of the perks include extra emoji slots, better audio quality, and graphic features such as an animated server icon or stream banner. You can check out the list of perks on their website.
3. Nitro Game Perks
As a Discord Nitro user, you have access to a few perks on a few games.
4. High Upload Limit
You will now have the ability to upload files up to 100MB.
How Do You Subscribe to Discord Nitro?
Click the cog (user settings) on the bottom of the left side of your screen. Select the Nitro tab. At this point, you can choose your plan and whether you want to subscribe on a monthly or yearly basis. Enter your credit/debit information or use PayPal.
Should You Start Right Away?
That is up to you. If you are attracted to the features as a user, then absolutely. If you want to use some of the settings for your community, you may want to wait until you have several followers on your server. Regardless, seeing the subscription as a promotional asset could give you a broader reach to new followers.
Can You Host a Private Twitch Stream?
There is currently no way to host a private stream on Twitch. Using Discord Nitro is a great solution for this problem through a feature that allows you to privately stream to a group of friends or followers. While you can use this feature without Discord Nitro, the paid service increases the quality and capabilities available to you.