Sometimes you may be watching your favorite Twitch streamer when you notice that chat has vanished! In this article we will explain why this may happen, and what you can do to fix it if something malicious is at play.
Quick Fix to Twitch Chat Disappearing
Here are a few quick reasons why Twitch chat may have vanished as well as some simple fixes to try:
Refreshed Page
If you can see the chat window but it's blank this may be because the page has recently refreshed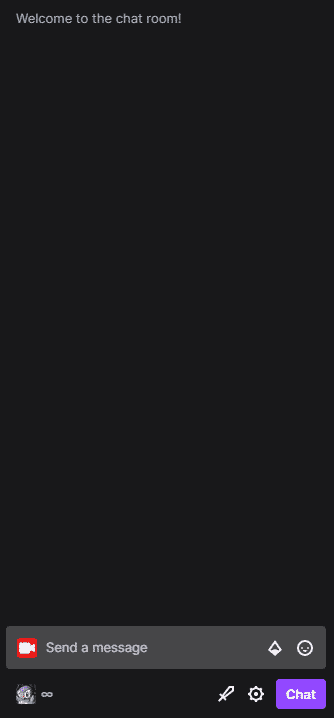 If the window looks something like this it's just because there haven't been any new messages since the window last refreshed. A quick way to check if it's a bigger problem is to type a message in chat – if it sends fine then everything is working – don't be shy and say hi!
This can also happen if you quickly swap between different Twitch streams or you've been clicked out of a Twitch stream tab in your browser for a long time.
Collapsed Window
Twitch has a feature where you can collapse Twitch chat so that it is no longer visible on your screen. This can be great if you're not interested in what's going on in chat but sucks if it happens accidentally! You can tell if this has happened if the entire chat window is missing from your screen.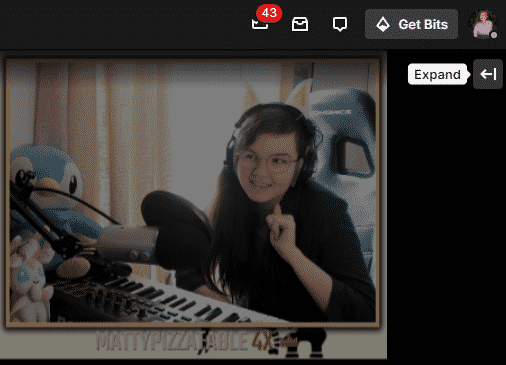 You can fix this by clicking the arrow in the top right of the screen which when hovered over will say, "Expand." This will pop the chat window back out. Please note that the chat window may be empty when you pop it back out – it will only show any new messages since you popped the window back out rather than showing those sent while it was closed. Don't panic if the streamer is responding to a question you don't see!
Extensions/Adblock
Adblock is a very common extension and it's reported that it can cause issues with getting Twitch chat to load properly. Here are steps for Google Chrome on how to disable Adblock:
Step 1

Open your Adblock Settings. Either open your bookmarks and find AdBlock or click on your adblocker in the top right of your web browser.

Step 2

Disable Adblock either for Twitch or for the specific streamer you're watching.
Alternatively, you can disable your ad blocker entirely if it doesn't have website-specific settings. This will work for any ad-blocking extension or extension that may be causing Twitch chat to break for Google Chrome:
Step 1

Open the, "Manage Extensions" window.

Step 2

Turn off Adblock by clicking the switch so it appears grey.
How to Fix the Twitch Chat Bug
Cache Errors
Lots of websites use cache on your computer to keep track of information and operate smoothly. If your cache is corrupted or has lots of broken files, this can cause websites to be unable to work properly. Here's how to clear your cache on Google Chrome:
Step 1

Go to the Settings for Google Chrome. You can type, "chrome://settings" into the address bar or press the 3 dots in the top right corner and select, "Settings."

Step 2

Find, "Privacy and Security" on the left-hand side.

Step 3

Select, "Clear browsing data."

Step 4

Tick the "Cookies and other site data" box and make sure the other boxes are not selected. Set the time range to, "All time" so that all broken cookies and cache files are caught.

Step 5

Press, "Clear data" and then restart your PC. Finally, re-open Chrome as well as the stream you were watching and see if Twitch chat starts working again. Send a message – the streamer will appreciate it!
Proxy Settings
If you're using a proxy, this is known to cause problems with Twitch chat working correctly. Here's how to check if you're using and disable any proxies that you have active on Windows 10:
Step 1

Press Windows key + i to open Windows Settings.

Step 2

Open "Network & Internet" and select "Proxy" on the left hand side.

Step 3

Make sure all proxy settings are disabled.
Conclusion
There are a variety of reasons why you may not be able to see Twitch chat. We hope that one of the fixes listed above is able to resolve the problem for you so you can get back to chatting with the streamers and communities you love.