Most people will find at some point that they simply aren't watching all the twitch channels they've followed, and that may mean it's time to clean house. This post is here to help show you exactly how to go about unfollowing, whether through desktop or mobile.
How to Unfollow on Twitch (Desktop)
To unfollow someone on Twitch desktop, follow these steps:

Step 1: Head to your Twitch follow directory and sign in to your Twitch account.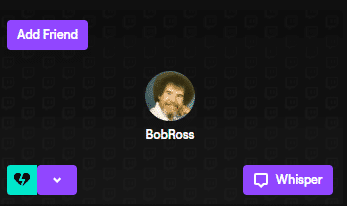 Step 2: Scroll through the list of channels until you find the one you are looking to unfollow. (Most recent follows will be at the top)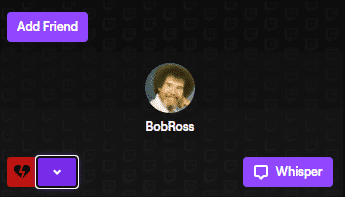 Step 3: Mouse-over the channel and click on the green heart to the bottom left of it and you will see it turn into a red broken heart icon to show that you have successfully unfollowed.

You can also unfollow a channel by visiting it and clicking the heart button next to the subscribe button.
How to Unfollow Someone on Twitch (Mobile)
To unfollow someone on the Twitch mobile app, follow these steps:
Step 1: Open the Twitch mobile app on your device and sign in if you haven't already.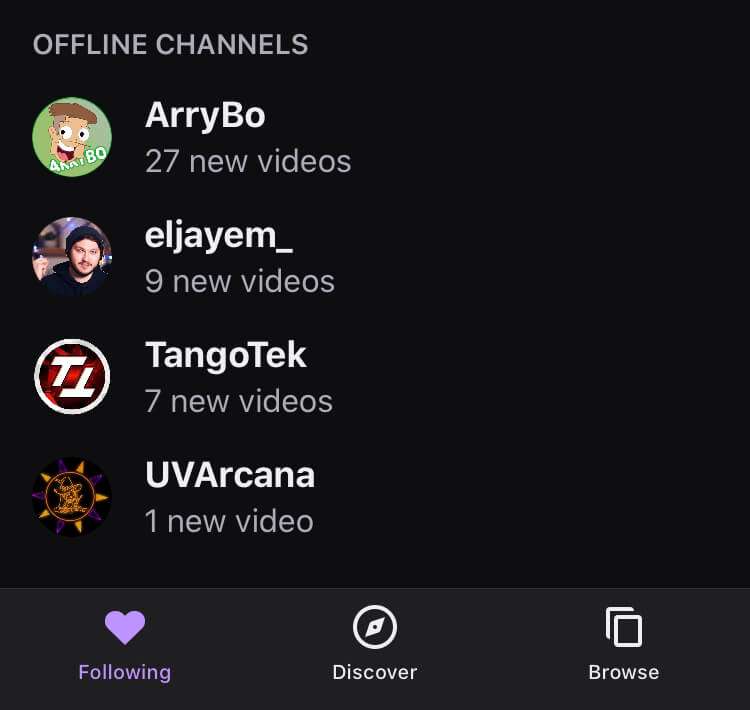 Step 2: Make sure you have the "following" tab selected at the bottom left of your screen and start scrolling down searching for the channel through the "Live channels" section.
If their channel is not currently live you will need to continue scrolling all the way down until you find the "Offline channels" section and locate them there.

Alternatively, you can use the search bar at the top right of your screen to streamline finding them.

Step 3: If the channel is offline make sure you are scrolled to the top, press the heart and it will bring up a prompt to unfollow the channel.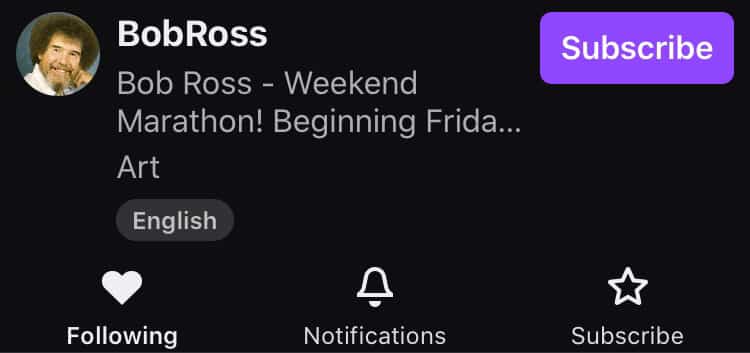 If the channel is online, there will be no visible heart to press, to make one appear you must touch on the screen where the stream is visible and it will temporarily make the heart button visible below. Once it's visible press the heart and select yes when it prompts you if you'd like to unfollow.
Typical Reasons that Viewers Unfollow on Twitch
There are a number of reasons a person may wish to unfollow a Twitch stream. Some of the typical ones include:
No longer enjoying the content produced by the streamer, people can have their opinions and what they enjoy change, or the stream could go down a different path with new styles of game that don't resonate with all viewers.
Schedule of the creator or consumer changing can mean that it is no longer viable for the viewer to tune in to any streams.
Controversial comments could have been made by the streamer or in their chat that you simply do not want to be a part of or support.
Stream growth can sometimes lower engagement with individuals in chat and oftentimes people enjoy the direct contact with the streamer, so when they outgrow that it can be time to move on.
Users can get caught in a follow for follow situation where they were not followed back, or perhaps they no longer want to support follow for follow schemes.