Twitch and Facebook Gaming have been steadily increasing in their presence for live streaming and content creation. It's critical to make an informed decision on which live streaming platform you should pick to foster the audience you want. Let's look at the differences between Facebook Gaming and Twitch, and see which one is right for you!
Which is Better? Twitch or Facebook Gaming
When deciding which platform is best for you, you need to consider the pros and cons of each as well as examine how you can grow.
Growing through a Platform
If you're primarily looking to grow through streaming, Facebook Gaming is a far more comfortable platform for building an audience. The platform itself has over 2 billion users, while also having far fewer active streaming accounts. As well as this, Facebook Gaming has a search algorithm that can serve your live streams to new users who are interested in the directory you're streaming under.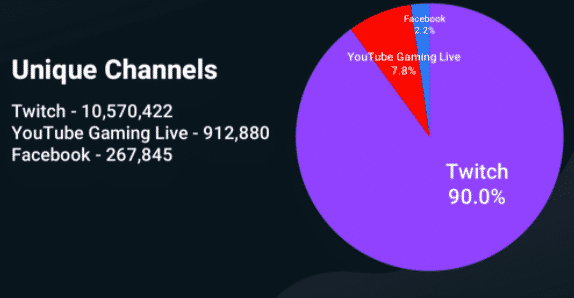 Growing through other Platforms
Twitch remains the most dominant platform for live streaming. If you're a content creator and build a portfolio of content on different platforms, it would be in your best interest to be streaming on Twitch. It's essential to recognize that Twitch is the most standardized live streaming platform, and when users think of live streaming, they think of Twitch. As a result, if you're building content on other platforms, it will be much easier to direct them to Twitch than Facebook Gaming.
In summary, Twitch and Facebook Gaming cater to different circumstances. Ensure where you are in your content creation career, before diving into a live streaming service. To help you further with your decision, let's take a look at some of the pros and cons of each platform.
Pros and Cons of Twitch
The following are the pros and cons of Twitch: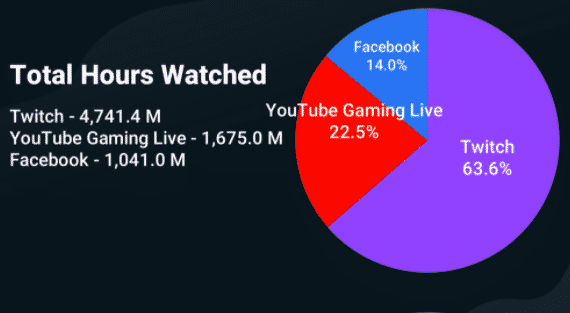 Largest Live Streaming Community

Twitch has the largest community for live streamers and live-stream viewers, especially for gaming creators. It has a very cultured user base, which means that they understand using chat, displaying emotes, and generally expressing support to their favorite streamer.

Enormous Brand Recognition

Twitch was the first breakout platform, and has since been growing consistently. It has become synonymous with Live Streaming and is home to some of the most successful live streamers and content creators.

Deterring Monetary Systems

In comparison to Facebook Gaming, Twitch takes a very large cut. The platform will take 50% of all revenue, from all of its revenue systems: subscriptions, in-stream ads, celebrations, and bits. Facebook Gaming doesn't take a revenue cut on Stars for the first year of your Level Up creator journey and has additional opportunities such as sponsorship management.
Pros and Cons of Facebook Gaming
The following are the pros and cons of Facebook Gaming:
Detailed Analytics

Facebook provides very detailed analytics. You're able to view how your content is performing; whether it's a video or a live stream, streamers can easily see if their newest content is exceeding the previous.

Ads

One of the unique opportunities Facebook Gaming offers is paid advertising. You can advertise a live stream, a VOD of a live stream, an uploaded video, a post, and much more. Facebook allows nearly all their interactive services to be advertised, and you can choose which regions you'd like to target when you'd like to target them, and for how long. Ad rates are very competitive and reasonably priced, allowing a streamer to go either organically or artificially through ads to boost their content.

Search Algorithm

Facebook Gaming provides a search algorithm, through the Facebook Gaming page and Facebook itself. Users will see your live stream on their wall if they have shown an interest in a particular game category you're streaming under; Facebook Gaming is very persistent in pushing a Stream if a user has interacted with it before. However, Facebook's algorithm is hugely punishing to variety streamers, and if you're planning to keep switching the game you play continually, the algorithm does not look at your page favorably. As a result, this narrowing of what content you can produce can deter new streamers.

Data Privacy

One of the cons of Facebook Gaming is that in itself, it is a subsidiary of Facebook, which has been heavily scrutinized for its data privacy handling in the past five years. As a result, new streamers may be uncomfortable using the platform as Facebook may expose their data to other advertisers.

Audience

The audience size on Facebook Gaming is significantly smaller in comparison to Twitch. Although Twitch and Facebook boast a large audience size, both platforms' user culture is far different. Twitch has always been designed to produce live content, so users naturally gravitate towards live streamers. On the other hand, Facebook was created to connect with friends and relatives, which is quite a far-cry from users who would typically use the service to watch live streams.
Frequently Asked Questions
Does Facebook Gaming Pay More Than Twitch?

Facebook Gaming adopts a different business model by charging the viewer a cut rather than deducting the streamer's amount. For example, to cash out Facebook Stars, you'll need to accumulate 10,000 stars ($100 USD). Viewers can purchase Stars at 100 per $1; however, Facebook charges them $1.40 for 100 stars. As a result, Facebook generates its revenue from the viewer and not the streamer.

Facebook Gaming streamers can generate much more revenue than Twitch streamers, as Twitch takes a flat 50% cut on all platform monetary systems.

How Much Do Facebook Gaming Streamers Make?

Successful Facebook Gaming streamers can create full-time income through Facebook Stars, in-stream Ads, channel subscriptions, and more. Then can generate a comfortable income of $3000-$5000 a month, from a smaller viewership than the equivalent on Twitch. However, it's important to remember that incomes vary vastly between creators, and it's up to the creator to produce quality content, which will become revenue.

Is It Easier to Grow on Facebook Gaming Than Twitch?

It is easier to grow on Facebook Gaming inherently, as the platform has 20x the user base of Twitch while having the lowest amount of active streaming accounts. However, it's important to remember that both platforms were designed for two different audiences, and most of Facebook's users are not on the platform to view live streaming content. It's also important to keep in mind that Facebook Gaming's most popular categories at mobile games may not appeal to a western audience – making it more challenging to grow.