What is Twitch Rivals?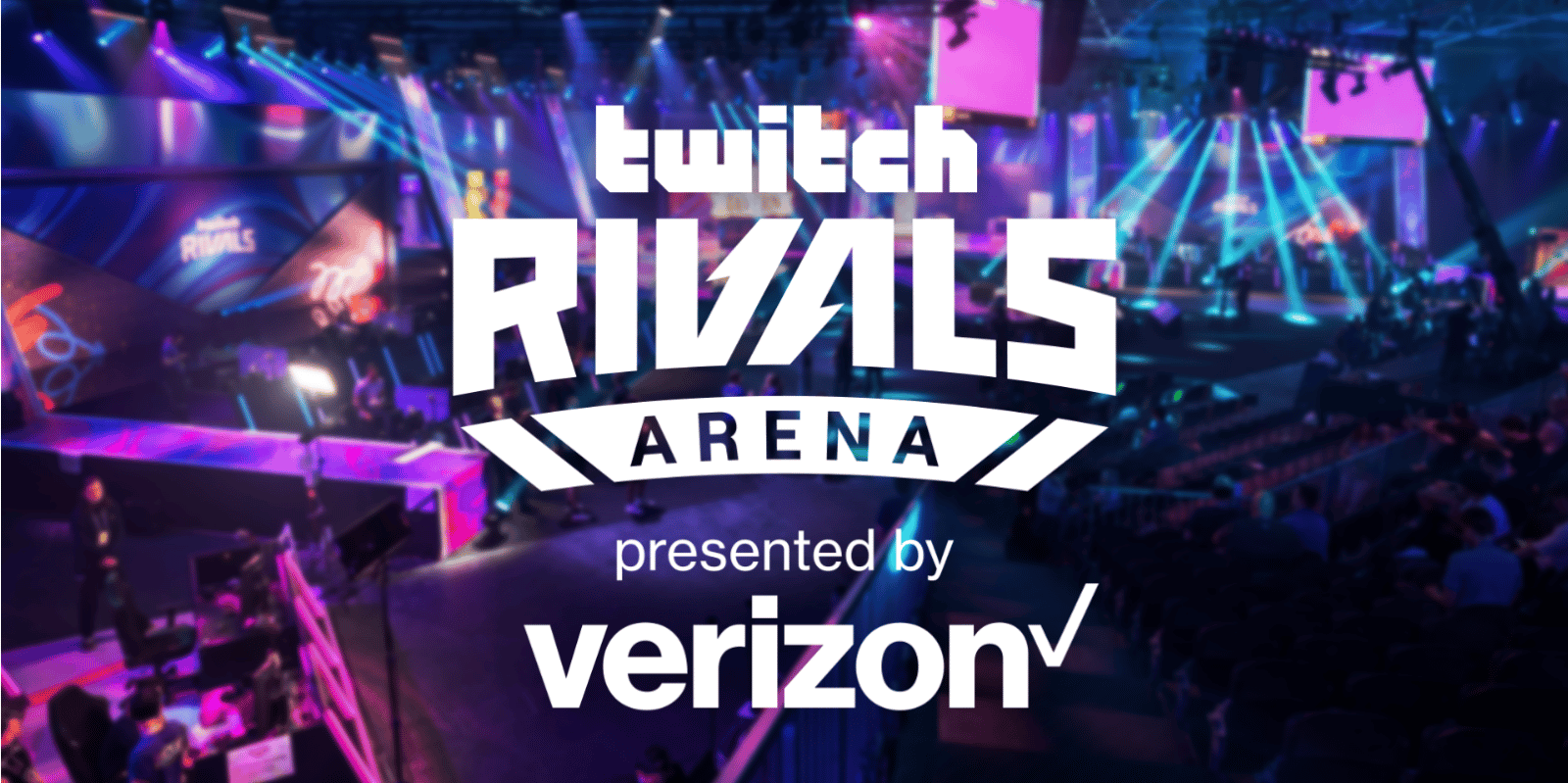 Twitch Rivals are contests where some of the most popular streamers on the platform compete in tournament-like multi-day events to battle for large prize pools. Often, these events are organized in a team setting or with group stages before a playoff in individual tournaments.
Twitch Rivals Games
One of the main draws to Twitch Rivals is the variety of games that make an appearance. With over 100 events scheduled this year, there's a good chance there will be a tournament that appeals to you.
In addition to different individual games, Twitch Rivals spans tons of different genres. Some of the most popular are the following:
Party Games

Among Us was one of the first games in Twitch Rivals that brought the most popular community members together under the same category, particularly the Among Us tournament hosted by Hafu. In addition to this, Twitch Rivals has hosted an impressive 16 Among Us tournaments since November 2020.

Other party and miscellaneous games that had, and continue to have, events built around them are Fall Guys and Minecraft.

Shooters

Twitch Rivals has also hosted various tactical and battle royale shooter tournaments, includingValorant, Counterstrike: Global Offensive, and Overwatch. While tactical shooters are fairly popular, battle royale games make up the majority of shooter-based Twitch Rivals competitions. Some games featured include Apex Legends, Call of Duty: Warzone, Fortnite and PlayerUnknown's Battlegrounds.

Strategy, Card Games, and Chess

When the Chess craze took over Twitch in 2021, it led to a Twitch Rivals chess tournament in March, followed by two more events in April of the same year.

Outside of Chess' recent dominance on Twitch, Dota 2 Auto Chess has been another well-received Twitch Rivals category, as well as card games such as Hearthstone and Magic: The Gathering.

MMO and MOBA

Of course, no Twitch Rivals list would be complete without the inclusion of one of the most popular games of all time, League of Legends. League is a mainstay of the Twitch Rivals channel, alongside other MOBAs such as Dota 2.

Outside of MOBA games, MMOs such as World of Warcraft also get regular tournaments.
Twitch Rivals Participants
Twitch Rivals participants almost always include those that are popular in certain communities, as well as top Twitch streamers overall. For example, the "Hand and Brain" chess tournament featured two teams, with one player being a well-known streamer in a category other than chess, and the other a professional chess player.
Many Twitch Rivals tournaments attempt to do things similar to this format, with established players in a given scene bringing in regular viewers for their game, and other, more popular streamers from different scenes bringing in new viewers.
Official Twitch Rivals Tournaments at TwitchCons
Twitch sometimes hold competitive events during TwitchCons, and Twitch Rivals is one of the main highlights.
2020 GlitchCon Event
At GlitchCon, Twitch's online TwitchCon event a couple of years back, Twitch Rivals hosted a series of Super Team Showdown events, which were massive tournaments featuring creators from all over the platform. This consisted of a tournament with a Fortnite, Valorant, League of Legends, and Fall Guys section, with many famous streamers competing.
This was likely the most high-profile Twitch Rivals event of the year, with names such as xQcOW, Ninja, DrLupo, Lilypichu, and Pokimane all competing. This event was one of the highlights of GlitchCon, and similar tournaments will likely take place at future TwitchCons.
2022 Twitch Rivals
Twitch Rivals at TwitchCon proved to be a hit–so much so that in 2022, they hosted two TwitchCons: one in Amsterdam last July and one in San Diego, CA, in October. The 2022 San Diego TwitchCon held a 3-day Twitch Rivals event, featuring the community's favorite streamers on the platform, including Tfue, itsHafu, DisguisedToast, iiTzTimmy, NickEh30, and many others.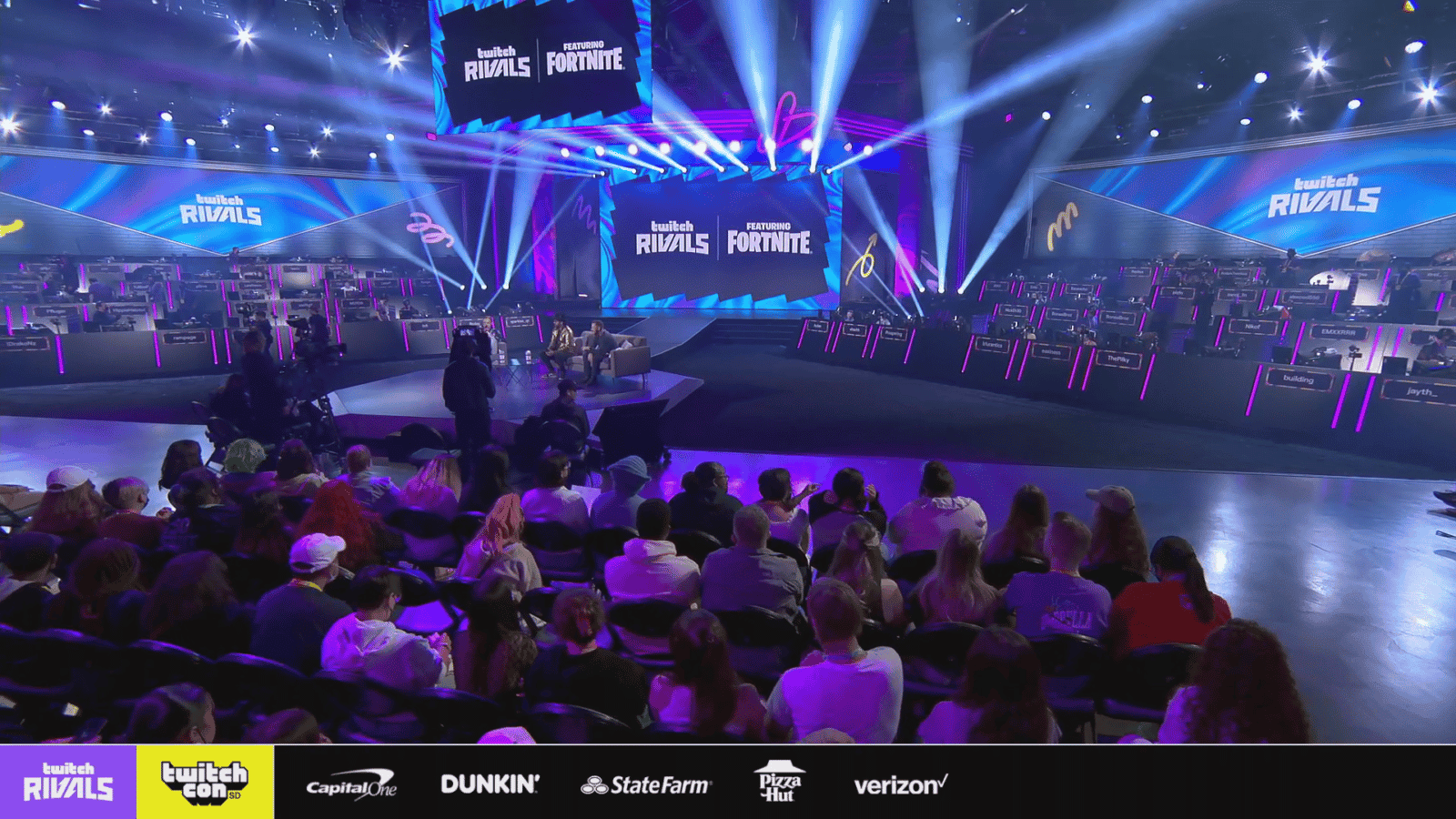 During the event, streamers compete against each other for a prize pool. Four games were played in total: Fornite, Minecraft, and Apex Legends, all set in special game modes. The biggest game in the event was the Twitch Rivals Ultimate Challenge Gauntlet, where 16 duos compete in various challenges until two teams are left to fight in the final round.
You can watch clips of the event in the main Twitch Rivals channel here or check their official website.
How to Watch Twitch Rivals
Twitch Rivals is broadcasted through its official channel. In addition to this, viewers can go visit the Twitch Rivals website to learn more about the events, keep up to date with important announcements, and even purchase Twitch Rivals merch.
On the site, viewers can also learn more about the streamers participating in events, check out the upcoming events scheduled, and view more detailed results of past Twitch Rivals tournaments.
Conclusion
While the hardcore esports tournament scene may be hard to get into for some more casual viewers, Twitch Rivals helps by combining the competitive side of esports with the fun, comfy sensation that comes with watching your favorite streamer.
It is also a fantastic way to learn more about communities you may not be a part of and explore new games in a way few events allow viewers to do. Have fun, stay safe, and I'll catch you on the flip.