While Twitch badges are basically a status symbol, they are quite fun to collect. Here is a list of the other specialty badges on Twitch and what you can do to earn them. This post will not cover Twitch Sub Badges. Instead, it will look specifically at global badges that you may encounter on any channel.
List of Twitch Badges
The following is the list of badges on Twitch that you can earn and achieve over time:
Twitch Verified User Badge
You must get verified on Twitch by becoming a Twitch partner in order to get the Twitch Verified User badge. This badge has a purple octagon with a checkmark in it. It is displayed by your name at the top of your screen.
Twitch released the verified badge in 2017 at the same time that the platform released their Affiliate program. It is a designation for Partners as compared with Affiliates and other streamers. If the badge is available to you, you can add it to your account in your backend chat settings.
How to Get the Twitch Broadcaster Badge
The only way to get the broadcaster badge is to learn how to stream on Twitch and broadcast to your channel. When you type in your chat, the badge will appear. The nice thing about this badge is that you don't have to jump through any additional hurdles to use it!
How to Get a Twitch Chat Moderator Badge
Twitch Chat moderator badges are handed out by individual Twitch streamers for their particular channels. The best way to earn your chance at one of their badges is to be friendly and helpful in their chat. Don't cause drama, be supportive, and follow the channel's rules. If you are a frequent visitor and the channel is still growing, you may be asked to moderate the channel.
Find ways to support the streamer. Visit their Discord channel and see if they need any help with editing, graphics creation, or other services. Don't be too pushy, but offer to help in any way you can. Growing channels is hard work, and if they can see that they can trust you, they will be happy for the help.
How to Get a Twitch VIP Badge
Similar to the Chat moderator badge, the VIP badge is given out by streamers. Be a loyal viewer to their channel, follow the rules, and support them in any way that you can. Eventually, they may give you the badge. If you have been there for a month or two and have been quite supportive, you can ask them what you can do to earn it.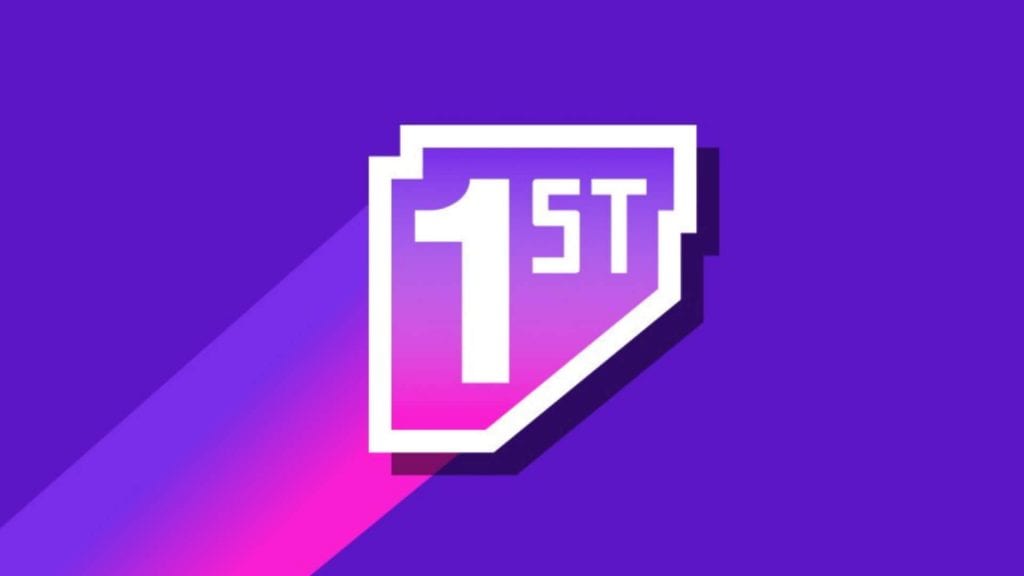 How to Get the Twitch Founders Badge
The Founder's badge is awarded to the first few subscribers to any given channel. If you are one of the first ten subscribers to an Affiliate channel or one of the first 25 subscribers to a Partnered channel, you will receive the badge.
Twitch released the Founders badge (also known as the "first" badge) in October 2019. You must have an active subscription to display the badge.
How to Get the Twitch Staff Badge
The Twitch Staff badge is a black square with a wrench in it. In order to get this badge, you must work for the company. If you want to work for the world's most popular streaming platform, then visit their careers page to see if you qualify for any open positions.
Fun Fact: the wrench is similar to the tool in the VoHiYo Emote. VoHiYo is based on Twitch mod Volary and is one of the top Twitch emotes on the platform.
How to Get the Twitch Admin Badge
The Twitch Admin badges are given to paid viewers who a selected to moderate channels, process reports, and enforce the platform's Terms of service. To become an admin, you must first be a global moderator.
For the chance to become a global moderator, you must work very hard on forums and other places where users seek support. If you are active, accurate in your information, and helpful, someone may approach you with the moderator opportunity. While admins are paid, global moderators are not. There is a lot of competition for both positions.
How to Get a Twitch Turbo Badge
You can get a Twitch Turbo Badge by subscribing to Twitch Turbo premium service. The service costs $8.99 per month and offers special perks to premium users (such as no ads).
How to Get a Prime Gaming User Badge
You can get a Prime Gaming User badge by linking your Amazon Prime membership to your account. This will unlock several bonus features and allow you to subscribe to one channel per month at no cost.
Conclusion
While it is unlikely that you will receive every badge that Twitch has to offer, you are likely to pick up a few over time. To get a new badge, work toward achieving it as a goal.