Whether you are a streamer or viewer, we all have wondered who the most popular Twitch streamers are that are dominating the platform. Showcasing the females excelling on Twitch, here are our top 8 female streamers (for a combination of reasons), answering not only who they are and what they stream, but how they have continued to rapidly grow on a gradually saturated platform.
Top Female Twitch Streamers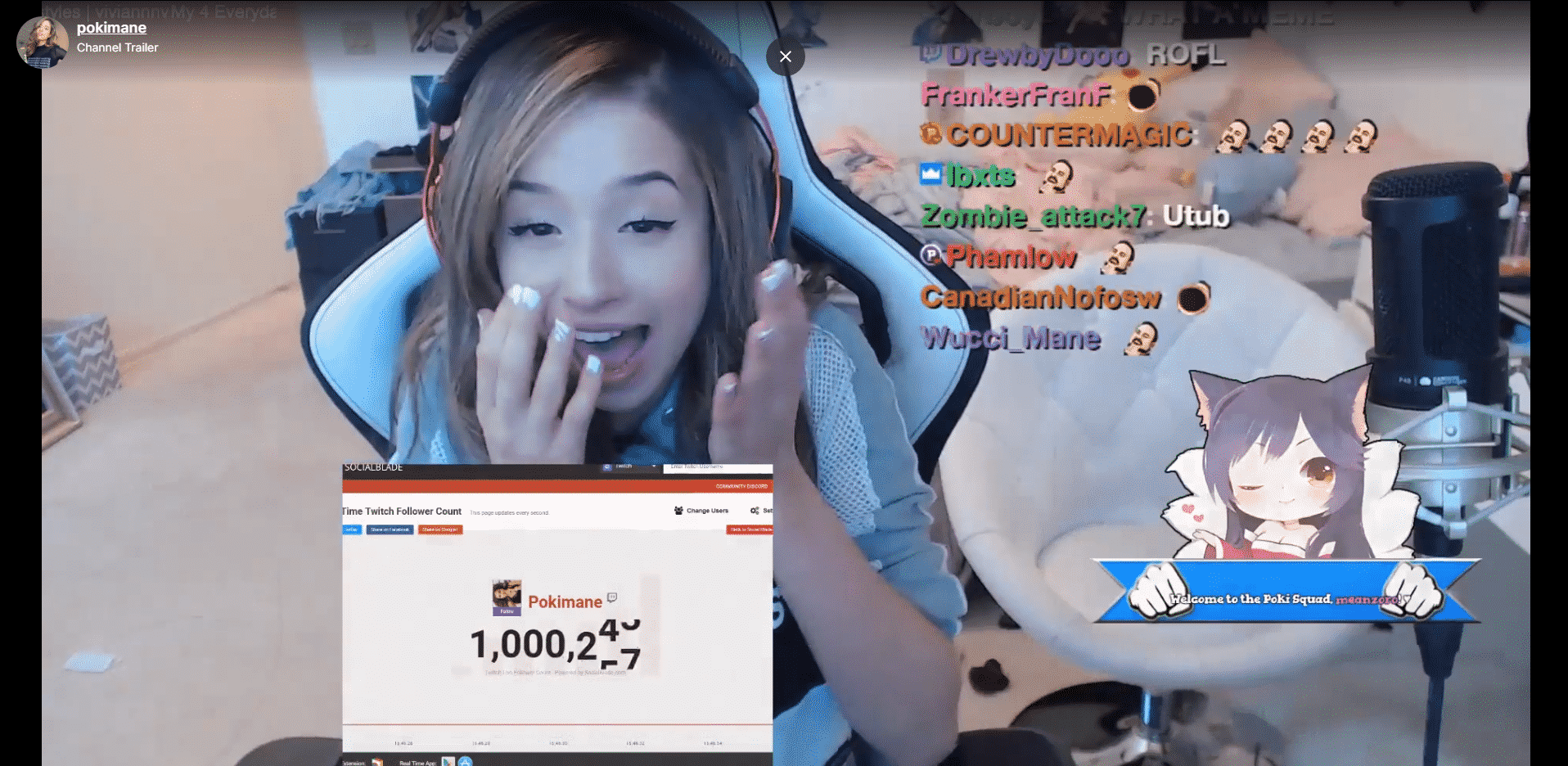 1. Pokimane
Our long-time top female streamer belongs to Pokimane. Imane Anys is only 24 and has already successfully built herself a career on Twitch and YouTube, where she streams a variety of popular games and has two large channels, Poki ASMR and Pokimane, sharing mostly gaming content.
She began to gain popularity through her League of Legends content on YouTube, before moving over to Fortnite and recently, Among Us (being her #1 category by Hours Watched at 2M). She has maintained her popularity through OfflineTV and her entertaining interactions with other well-known streamers such as Valkyrae, Corpse Husband, and Sukkuno.
The greatest influence in her rapid growth is her success in playing new popular games, pulling in new audiences by leveraging her current viewership to rise as one of the top streamers for the newest games.
To Learn more, Read our Pokimane Bio.
2. Loserfruit
Kathleen Belsteen at 27, is a successful variety streamer and YouTuber from Australia who streams games such as 'Call of Duty', 'League of Legends' and most recently, 'Among Us'. However, her immense popularity was gained from her 'Fortnite' content on YouTube which also began to grow as she transitioned to streaming on Twitch.
On top of that, 'Fortnite' recently introduced an exclusive 'Loserfruit Cosmetic Bundle' to the game, making her the second content creator following Ninja to have her own exclusive skin, showcasing how popular she is in the 'Fortnite' category.
Alongside her well-recognized gaming skills and humorous personality, she continues to be a top-tier steamer representing Australian streamers.
3. Sweet_Anita
With the oldest archived stream starting from late 2018, Anita is another successful streamer that has amassed huge popularity on both Twitch and YouTube in such a short time. 
Afflicted with Tourrette's syndrome, she brings both awareness and entertainment in her content. Primarily an 'IRL' streamer, she also plays a few other games such as 'Among Us', where Tourette's often make her unintentional outbursts of profanity in her commentary and engagement with chat a unique comedic experience to watch.
Her cheerful personality and dark sense of humor, alongside her laughing at some hilarious incidents when Tourette's kicks in, is a factor to her success in her continuous growth. Anita is an animal rehabilitator, artist and gamer, who well deserves to be on this list.
4. Valkyrae
Rachel, aka Valkyrae (29) initially streaming 'Bloodborne' and 'The Walking Dead' began to gain exposure through her twitch appearance on playing 'Fortnite', earning her an impressive audience based on the game's massive community.
Among many other streamers, Valkyrae saw phenomenal growth from her 'Among Us' streams. Being a part of OfflineTV alongside other famous streamers led to many hilarious incidents of gameplay reactions during their simultaneous streams within the house. In addition, her transition from Twitch to the YouTube platform, and her charm and gaming skills are what is instrumental in her garnering a huge fan base.
She has shown to continuously grow and adapt across the platform, earning herself the 'Content Creator of the Year' for 2020.
Update: Valkyrae streams on YouTube Gaming now.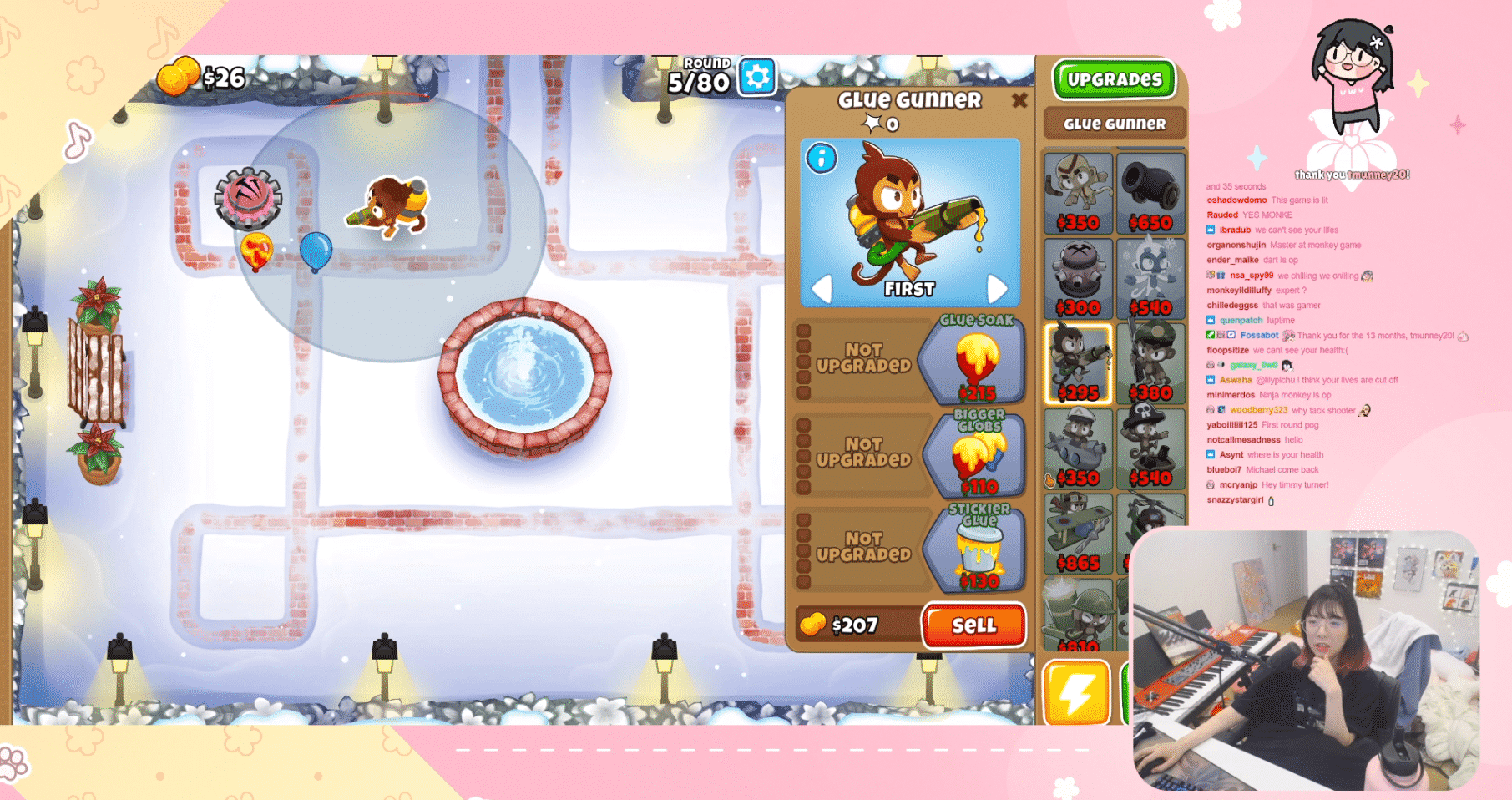 5. LilyPichu
At 30, Lily Ki is a well-known streamer, artist and singer, who gained popularity through her 'League of Legends' content on YouTube since 2006, and has since grown an audience as she began to stream the game on Twitch. 
Also part of OfflineTV with Pokimane, Valkyrae, and other well-known streamers, Lily is amongst one of the most popular 'Just Chatting' streamers on Twitch. Her creativity and versatile background in music, drawing, and cosplay allow her to reach out to different types of viewers and expand her audience.
6. BotezLive
Gradually rising on the Twitch and YouTube platform known for their chess games, the two sisters Alexandra and Andrea host the BotezLive channel, recently merging their separate streams in 2020.
With the surge in Chess popularity on Twitch, so have BotezLive, where sister's Alexandra and Andrea are dominating in the field gaining substantial growth and being one of the key factors in its surge in popularity.
These sisters continue to successfully grow with their relaxed, engaging, and undeniable skill on the chessboard. Their engagement with chat, memes, and fun approach to roasting others, and themselves during stream interactions, proves that this strong combination has helped them develop a strong fanbase for the two.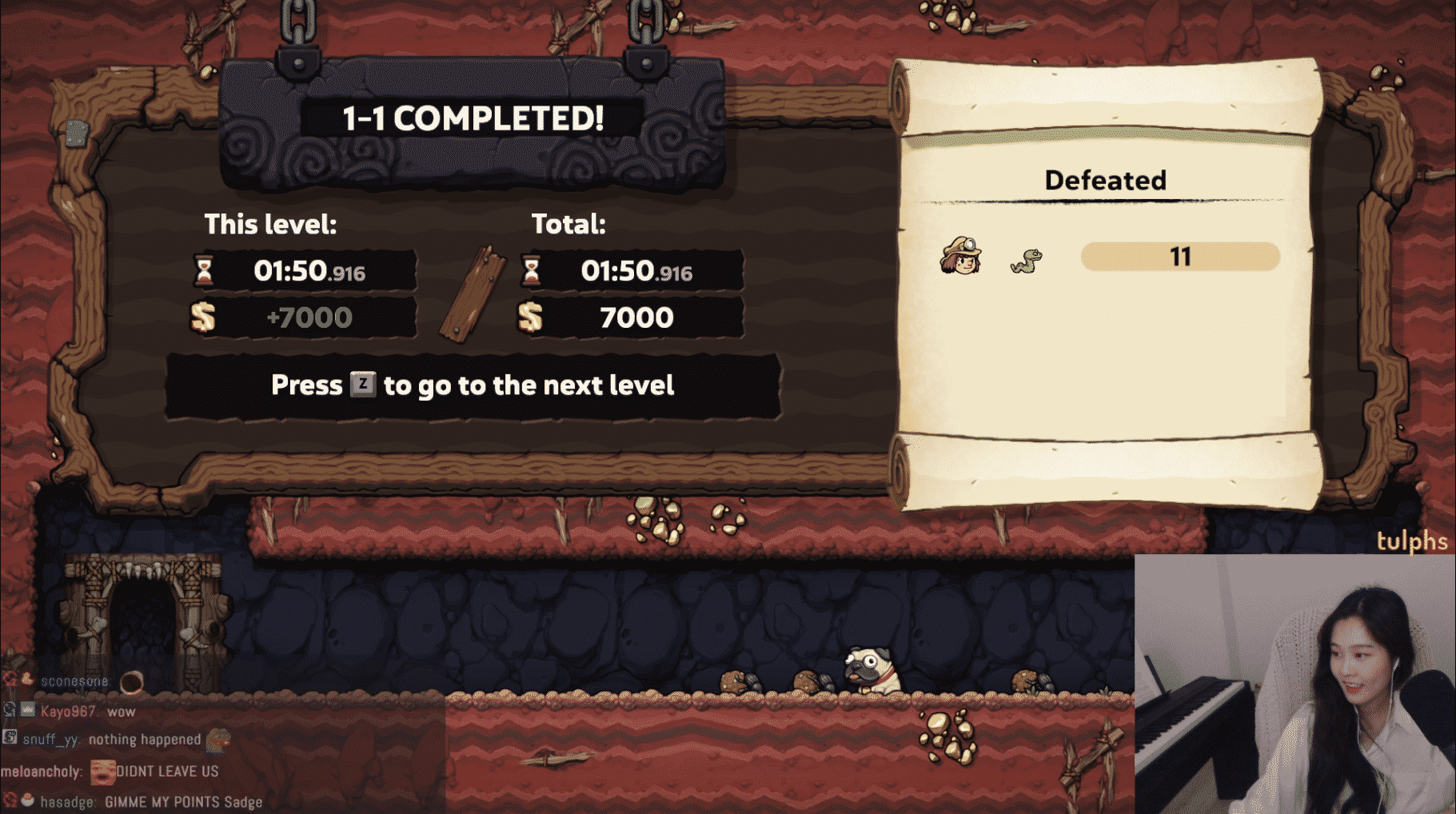 7. 39daph
At 22, Daphne began posting to her Twitch in mid-2019 and deserves a spot amongst the top streamers due to her extreme rapid growth in a short period. After leaving college to study her computer science degree to pursue streaming her passions and interests, Daphne established herself quickly on the Twitch platform.
Being the leading streamer of the 'Art' category, she frequently draws game and anime inspired art, and at times, she plays a variety of games such as Skyrim.
Her unique and funny personality brings an entertaining stream to watch, and along with her artistic skills, she has been able to garner huge popularity from emote and fan art illustrations. The mix of her personality, comedic commentary, and art skills showcase why, within the first five minutes of watching, she has the lowest rate of viewers leaving her stream.
8. ItsHAFU
Rumay Wang at 29, aka Hafu represents the top female twitch streamers with her rare high-level skill and cheerful personality, being a professional Hearthstone player and previously a professional World of Warcraft player winning several top titles during her career.
Moving on, she is dominating in playing 'Among Us', taking second in the category following Pokimane. Her interest also lies in playing chess where she is also highly skilled and won in Chess.com amongst other known streamers.
The combination of her various skill sets in games and engagement with her chat sparks the perfect combination for her continuous growth for engaging streams for a wide audience.
Conclusion
As the Twitch platform and these streaming queens continue to grow, they demonstrate their continuous effort to entertain viewers and maintain their success by garnering further popularity through multiple platforms, such as TikTok, a suitable platform for twitch streamers to capture their streams in a minute or less.