The Twitch community is growing every year, and with that growth, many new streamers want to get in on the action. With big names like Ninja and Pokimane at the top of Twitch, it's not easy to make it big. There are hundreds of thousands of streamers on Twitch, but only a few make it to the top.
In this post, we look at 10 of the biggest Twitch streamers in 2022, who they are, and how they got big.
Top 10 Biggest Streamers on Twitch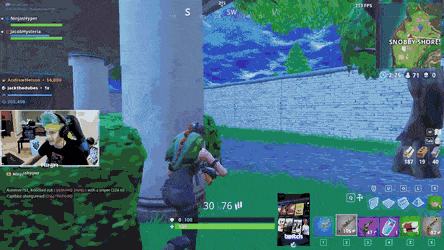 1. Ninja
Richard Tyler Blevins, better known as Ninja has been one of the most dominant forces in streaming for years now. His career started when he played Halo 3 professionally in 2009, however it was not until 2011 that Ninja started his streaming career. He originally started streaming with the games PlayerUnknown's Battlegrounds and H1Z1 and continued doing so until 2017 when he was signed by Luminosity Gaming to play Halo, but was shortly moved on to H1Z1 and then later PUBG.
October 2017 was when Ninja first started streaming Fortnite, and that marks the time where his channel started to gain massive traction. His high energy content in combination with his skill in the game and that rising popularity of Fortnite had his follow count jump from 500k to over 2 million just 6 months later. In March 2018 Ninja teamed up with Drake to play Fortnite and broke twitch records for a total number of viewers at a single time with 635k, and for that month alone received 2.35 million new followers.
Ninja continued growing on Twitch until the end of July 2019, where he signed a multi-year ~$30 million contract to stream exclusively on Microsoft's new streaming platform, Mixer. At this time he had a total of 14.7 million followers on Twitch. However, this contract lasted just less than a year, as Mixer shut down in a partnership with Facebook Gaming, and Ninja elected to have his contract paid out as opposed to making the switch himself. Since then Ninja has signed an undisclosed exclusivity deal with Twitch which came in place on September 10th, 2020, with his first stream back on the platform bringing over 100k viewers. Most recently he has been streaming games such as Valorant, Fortnite, Among Us, and Fall Guys.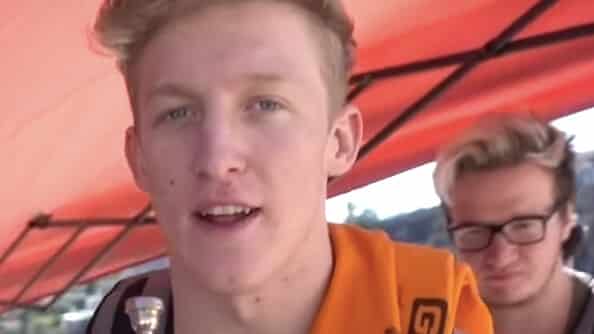 2. Tfue
Tfue (Turner Ellis Tenney) is another streamer who went through massive growth while playing Fortnite during its peak popularity. Tfue first started streaming back in 2014 alongside uploading highlights to his already established Youtube channel showing off his skill in shooters such as Call of Duty (where he was famed for his skill with scoped rifles), Destiny, and Halo. It was at this time his Youtube channel started transitioning from making prank videos with his siblings to video game content. 
It wasn't until the end of April 2018 when Tfue signed a contract with FaZe Clan to play Fortnite professionally that he started to see some exponential growth on both Twitch and Youtube. His Youtube channel grew from ~70,000 subscribers to ~950,000 in the period of one month after the signing. With his Twitch channel following a similar suit, growing from ~150,000 followers to ~500,000 in the same period. His average viewers for the Twitch streams spiked massively from ~3,000 to ~15,000. Tfue's skills in Fortnite allowing him to produce videos of high kill games, including at one point holding the record for the most solo kills in a game helped him to produce viral videos and feed more people into his stream.
The FaZe Clan contract did not come without controversy, however, and saw Tfue and FaZe coming after one another in court. In May 2019 a suit was filed against FaZe in regards to payment for brand deals and a manipulative contract where the organization was entitled to 80% of any profit Tfue made from Twitch, YouTube, or sponsorships. The dispute was settled privately in August of that year and since then Tfue has been working independently and now streams to an average of ~25,000 on Twitch with over 9 million followers and 10,000 subscribers. He still stays within the realms of the battle royale genre, streaming mostly Call of Duty: Warzone lately with a few other currently popular games such as Fall Guys and Among us mixed in occasionally.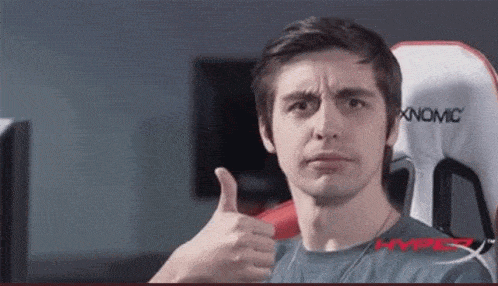 3. Shroud
Shroud is a former professional Counter-Strike: Global Offensive player who now focuses on streaming other first-person shooters and battle royale games such as PlayerUnknown's Battlegrounds, Apex Legends, Call of Duty, Valorant, and a variety of other games based on whatever is popular at the time. Shroud (Michael Grzesiek) started his professional career with CS:GO when he joined the team Slow Motion back in 2013. He changed teams a few times over the year where he played briefly for compLexity, Exertus eSports and ManaJuma before signing on with Cloud9 in August 2014. He stayed on the Cloud9 roster until August 2017 when he was moved to inactive status but remained streaming for Cloud9 and was used as a backup player if needed. In April 2018 he officially retired and left the Cloud9 organization to pursue individual streaming success.
After leaving Cloud9 Shroud continued putting his main focus into Twitch, with his primary game at the time being PUBG which he streamed almost daily. He kept up with the regular fps Twitch streams until 24th October 2019, where he made an official announcement that he was signing a contract with Mixer. His first Mixer stream was the next day. Shroud continued to stream on Mixer until its closure in July 2020 where he found himself in much the same situation as Ninja, with a decision to make about where to continue his streaming career. On August 11th he announced his decision to stream exclusively on Twitch again, with his first stream garnering over 516,000 concurrent viewers at its peak. 
Since Shroud's return to Twitch his focus has been with much of the same games he was known for previously (Day-Z, Valorant, Call of Duty), and while he hasn't grown back to the size that he was before leaving, he is certainly still one of the powerhouse streamers on the platform with his streams averaging anywhere from 20,000-35,000 viewers at any one time. Since returning to Twitch he has grown to 8.35 million followers, and while he may never get back to the peak where he had over 100,000 simultaneous Twitch subs, it's clear that he will likely continue having a healthy career in streaming.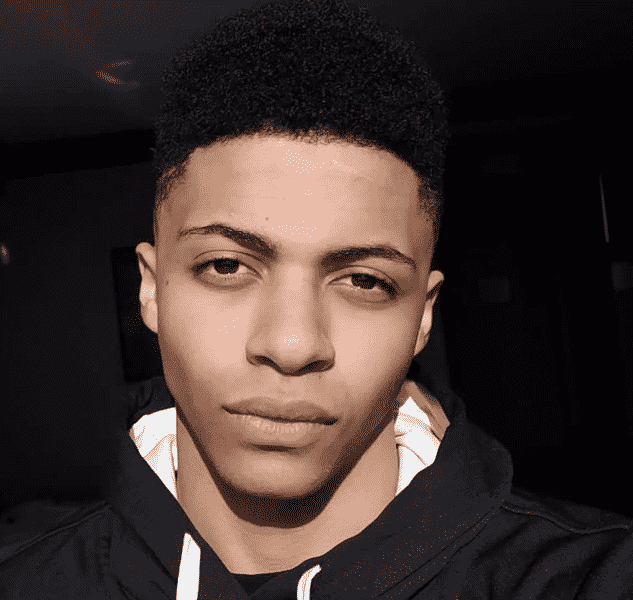 4. Myth
Ali Kabbani, more commonly known as Myth or TSM Myth is an ex-professional Fortnite player for Team SoloMid. Myth started his streaming career back in 2016 where he almost exclusively played Paragon, Epic Games' biggest release prior to Fortnite. His channel had very slow growth as Paragon was not particularly popular, but on September 12th 2017 Myth started streaming almost exclusively Fortnite, quickly piling up wins and making a name for himself. At the beginning of December 2017 Myth was sitting on just over 12,000 twitch followers, pulling 120-180 average viewers per stream, and by the end of January 2018, he had exploded to ~247,000 followers, averaging over 7,000 viewers, and still continuing to grow.
In January 2018 Myth signed on with Esports team Team SoloMid as the captain of their Fortnite team, with Hamlinz, CaMiLLs, and Daequan joining the team in early February. Myth stood out for his abilities with building in the game to get himself height advantages over his opponents, at the time there were very few people who could compete with him in that regard. Myths popularity continued to grow throughout the year, with him reaching over 4.6 million followers by the end of the year. 
His career was not without controversy though, as often when it came to Fortnite tournaments Myth would come up short, failing to perform the way that people were expecting him to or were used to seeing from his streams. There were many calls for him to be removed from the team, which I believe has now led him to focus on his streaming career as an entertainment source rather than as a competitive Esports gamer. His stream had dropped in viewers significantly until April of 2020 where he started playing Riot Games' new first-person shooter game, Valorant. This gave his stream the boost it needed to increase his numbers again, and through 2020 Myth has mostly played games such as Among Us, Valorant, Warzone, and Apex Legends.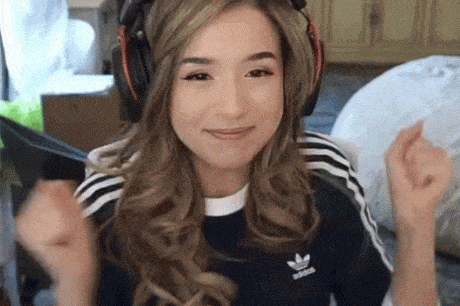 5. Pokimane
Pokimane is the most popular female streamer on Twitch, she currently has over 6.4 million followers and is averaging over 25,000 concurrent viewers. Pokimane originally started out streaming League of Legends, and in 2017 gained over 450,000 followers. This started getting her noticed on the platform and put her in the top 100 streamers. However, her major growth came when she started playing Fortnite in March 2018. In that year she gained further 2 million followers, with Fortnite being one of the main games she streamed, playing it on over 130 separate streams. It was in 2018 that she also had a cameo appearance in a League of Legends trailer video.
Pokimane has doubled down on her success with her Youtube channel with over 6 million subscribers. The channel is mostly used to post highlights from her streams, however, she can also be seen posting Q&A style videos or reaction videos on a less regular basis. Most recently Pokimane has been playing Among Us, Valorant, and Genshin Impact, with her generally playing whatever games are the flavor of the month. Her Among Us streams have seen her joining the likes of some of the other biggest name streamers on Twitch, and was also recently joined by US Representatives Alexandria Ocasio-Cortez (AOC) and Ilhan Omar as part of a voter outreach event.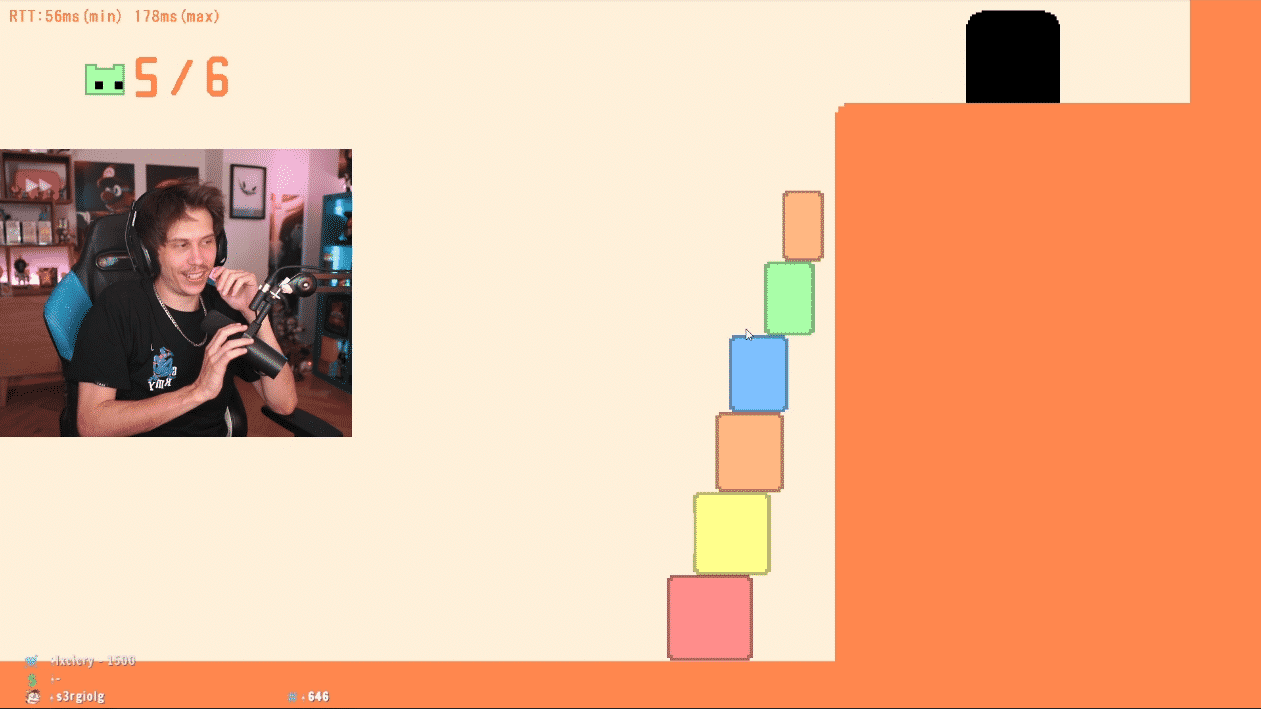 6. Rubius
Rubén "El Rubius" Doblas Gundersen is a popular Spanish-Norwegian streamer who is not only known for being one of the top ten most followed streamers but it also has 40 million subscribers on his YouTube channel, securing him in the top 50 most subscribed to YouTubers in the world. 
He started taking YouTube seriously in 2011, at the age of 21 years old. In November 2012, Rubius became the most subscribed-to Spanish-speaking channel and he received the Diamond Play Button in October 2015. When streaming on Twitch, Rubius can pull in between 60-80k views per stream. He plays Minecraft, Grand Theft Auto, and more.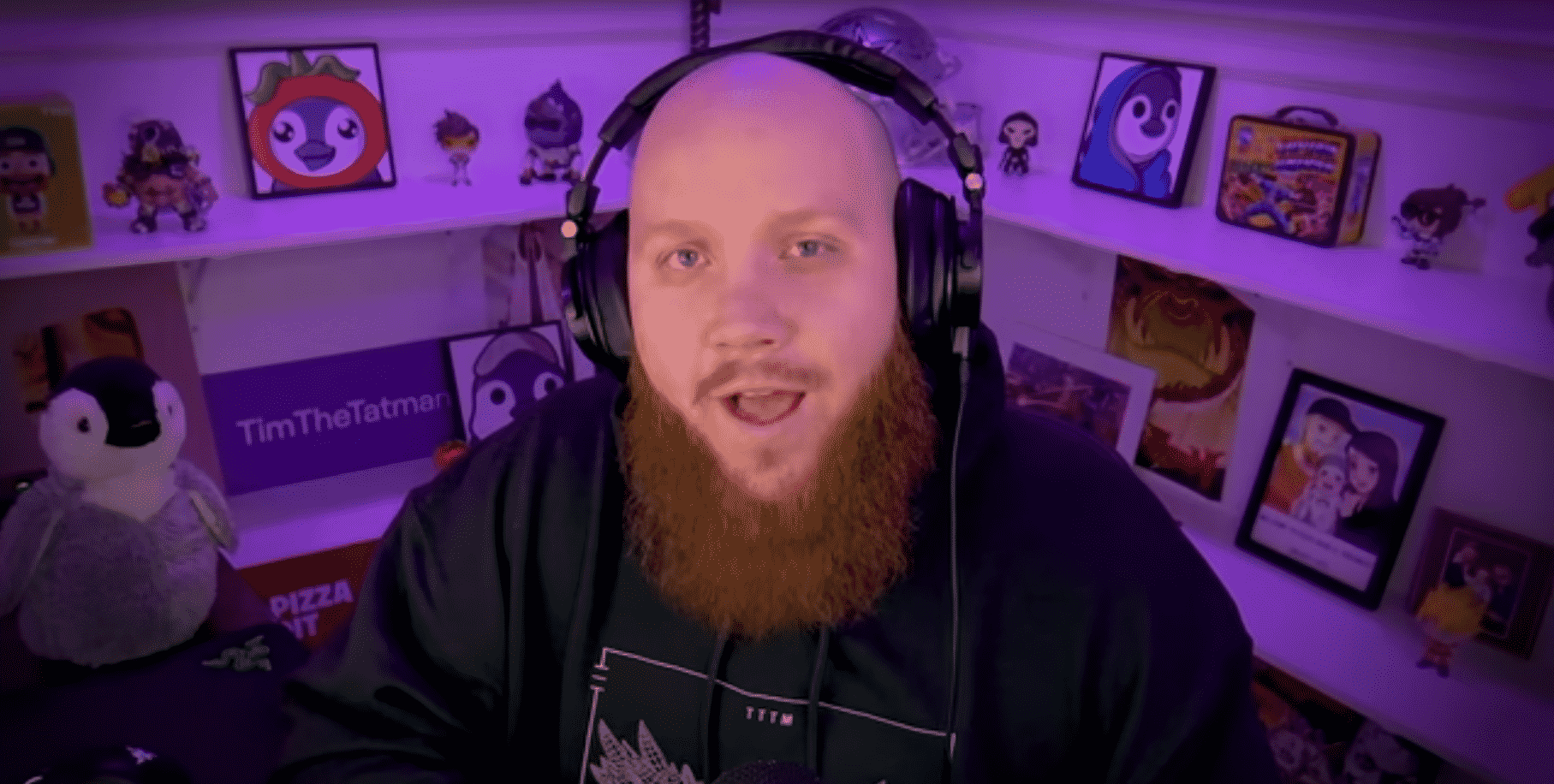 7. TimTheTatman
Timothy "TimTheTatman" John Betar is known for his personality and commentary on Twitch. His stream became popular in 2017 with the release of Fortnite and he was instrumental in hyping the game even more than it already was. In fact, he was part of the first Epic Games Fortnite Celebrity Pro-Am, where he was paired with Mack Wilds to raise money for charity. He also won the 2018 Fan Favorite Male Streamer/Gamer of the Year award for CBS's Gamer Choice Awards.
TimTheTatman initially started streaming in 2012 and has streamed a variety of games including CS:GO, Overwatch, World of Warcraft, and Fortnite. Not only has his Twitch channel exploded in popularity, but his YouTube channel has over 3 million subscribers.
He is married to his high-school sweetheart and the couple has a son together.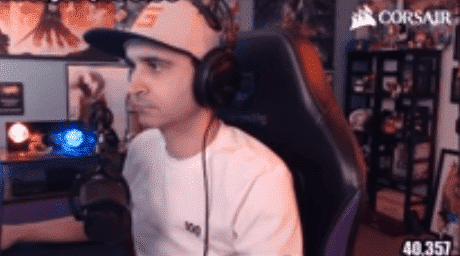 8. Summit1G
Jaryd "Summit1G" Russel Lazar was a professional CS:GO player who now streams on Twitch. He used to play for the esports teams Mythic and A51. Summit1G is one of the most popular channels on Twitch, having over 6 million followers. His chat is always active and engaged with his content. He hasn't been without his controversies. Not only did he create content with Jake Paul in 2018, but he also made comments about how Twitch handled the Valorant drops on the platform (which he later apologized for).
Summit1G started his Twitch channel in 2012 and has been streaming ever since. He got a boost in popularity in 2017 when he surpassed Tom "Syndicate" Cassell in Twitch followers and continually grew from there. He streams a variety of games on Twitch, including CS:GO, WarZ, Escape from Tarkov, Valorant, Sea of Thieves, and Grand Theft Auto V.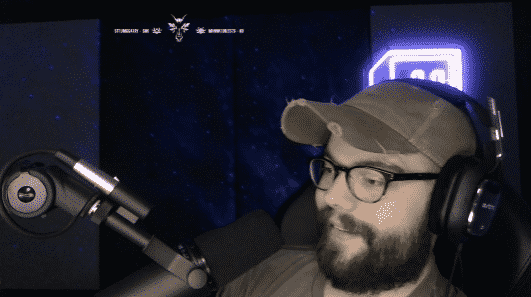 9. Dakotaz
Brett "dakotaz" Hoffman started streaming on Twitch in 2012 and is one of the streamers that gained a lot of notoriety when Fortnite was released. He began his career by playing The War Z (which is now called Infestation: Survivor Stories), but also played PlayerUnknown's Battlegrounds and H1Z1 in his early growth. Dakotaz is also known as being one of the few streamers who have made it big without showing his face on Twitch. He showed his face for the first time after reaching 1 million subs on the platform.
After Fortnite was released, dakotaz became very popular and has even gone pro with a couple of organizations. He has been involved with a few charities. While he made it big on Fortnite, he has expanded his games to include Valorant, Among Us, and other popular games.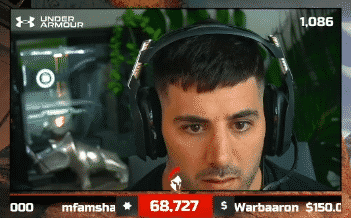 10. NICKMERCS
Nicholas "NICKMERCS" Kolcheff was one of the co-owners of 100 Thieves (though he left the organization) and has played for FaZe Clan. He began streaming on Justin.tv before it split into Twitch and currently has more than 5.5 million followers. He built his initial following playing Gears of War, which he played professionally in the late 2000s. He is popular for the way he can dominate a game even in close combat. 
NICKMERCS has played many games on Twitch, including Fortnite, Outlaw, and Call of Duty. He is the leader of a gaming community called MFAM and has continually supported other smaller Twitch streamers. He frequently gives away prizes to his community.
Conclusion
Twitch streamers are not just getting bigger, they are getting better. We've seen that streamers are willing to put more time and effort into making their channel appealing to viewers. As Twitch grows, so do the streamers. With the constant influx of streamers, there are bound to be some who stand out.
The challenge will be finding the right streamer for your taste. As Twitch continues to grow, we will focus on finding the best streamers and bringing them to the top.