Born Tommy Simons, TommyInnit is an British streamer and YouTuber who grew to popularity playing Skyblock and Minecraft. He began his Twitch channel in 2018 and has streamed ever since. He is known for playing Minecraft, PUBG, and Fortnite.
TommyInnit's PC Setup and Gear
Here is a list of TommyInnit's PC setup and Gear:
TommyInnit's Mouse – Logitech G Pro Wireless Ghost
TommyInnit uses the Logitech G Pro Wireless Ghost as his gaming mouse. It has been designed to be incredibly lightweight and durable. While wireless, it has pro-grade performance that outperforms other mice in wireless latency and connectivity. It also comes with a charging cord that you can use while using the mouse, meaning that if you forget to charge it one night, you can still play the next day. Some of its features include:
Lightsync Technology – provides RGB lighting for a customized look
Removable side buttons – allows you to set up for either right or left-handed use
Durable mechanical buttons – designed for at least 50 million clicks, actuation force has also been refined
TommyInnit's Keyboard – Razer BlackWidow Ultimate Keyboard
TommyInnit uses the Razer BlackWidow Ultimate Keyboard. The mechanical switches ensure that every action you take in your game is executed precisely when you want it to be. It is also very water-resistant, ensuring that you won't break your keyboard if you get over-excited and spill your drink all over it. The backlighting is programable through Razer Synapse. Some of its features include:
High lifespan of more than 80 million keystrokes
10 key rollover
Designed to be durable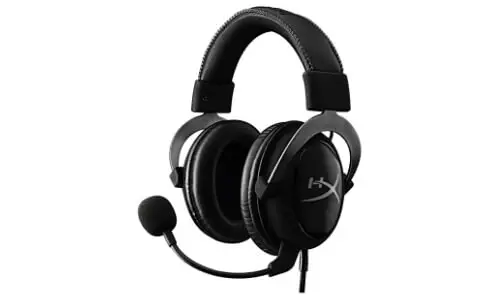 TommyInnit's Headset – HyperX Cloud II
TommyInnit uses the HyperX Cloud II gaming headset. It is designed for comfort with its memory foam ear cushions and padded leatherette headband. IT has 53mm drivers to create supreme audio quality that will allow you to maximize what you hear in-game. There is also passive noise cancellation. The headsets are built to last and are solid and durable. Some of it's features include:
Noise cancellation microphone that is detachable so that you can be heard well
Precisely located audio from the 7.1 virtual surround sound
Comfortable ear cushions made from memory foam
Leatherette headband that is padded for comfort
TommyInnit's Chair – Ikea MARKUS Office Chair
TommyInnit uses the Ikea MARKUS office chair while he streams. While breaking away from the traditional gaming chair aesthetic, the Ikea office chair provides comfort through the mesh backrest. You can remain cool through hours of gaming. The chair generally lasts for years and is created from quality materials. You can adjust the height of the chair so that you can get the lumbar support that you need.
TommyInnit's Mic – AKG P120 High-Performance Microphone
TommyInnit uses the AKG P120 microphone. This affordable microphone gives excellent value for the prices. You will get a clear vocal sounds while streaming or recording projects for YouTube. The mic is durable and withstands use from day-to-day activities. AKG has been in business for over 65 years and has manufactured products for many producers, musicians, and podcasters.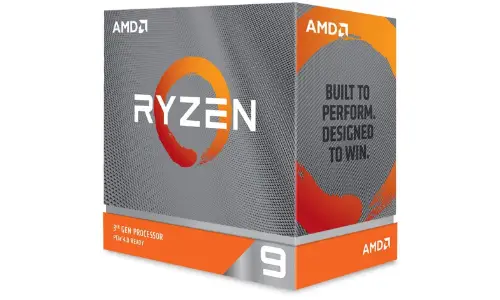 TommyInnit's CPU – AMD Ryzen 9 3950X
TommyInnit uses the AMD Ryzen 9 3950X. It is the best streaming CPU on the market right now, having a whopping 16 cores and 32 threads. It has a clock speed of 3.5 GHz, which can be overclocked to 4.7 GHz. Even at its hefty price tag, this CPU does not come with a cooler. This means that you need to dish out more money to buy one. Nevertheless, it can be used for gaming, streaming, video editing, and any other task you throw at it.
TommyInnit's GPU – NVIDIA GeForce RTX 3090
TommyInnit uses the NVIDIA GeForce RTX 3090 for his graphics card. It comes with DLSS AI Acceleration that will ensure that your image quality is superb due to the boosted frame rates. The Ray tracing will increase the visual elements of your gaming experience, creating richer textures to make graphics more realistic and immersive. The NVIDIA GeForce RTX 3090 will also allow you to game in up to 8K resolution.
TommyInnit's Camera – Sony a7R II Full-Frame
TommyInnit's uses the Sony a7R II Full-Frame camera. This picture can connect to other devices using WiFi. There is a shutter vibration suppression and fantastic resolution. The camera is durable and takes clear photos and video that will give your viewers a high-quality image. Some of its popular features include:
35mm Exmore R CMOS sensor that gives a back-illuminated structure
Copper wiring for faster transmission speed
4K video capable with no pixel binning
Image stabilization system
TommyInnit's Webcam – Logitech C922
When steaming, TommyInnit uses the Logitech C922. The Logitech C922 is known as the webcam for streamers. It can broadcast a full 1080p at 30fps to give viewers a clear video feed throughout each show. The camera also can fine-tune the lighting to give you great results.
You can also experiment with removing your background with Personify's background replacement tech. This allows you to remove or replace your background even if you don't have a green screen.
Other Streamer's Equipment and Gear