TimTheTatman's PC Setup and Gear
Here is a list of TimTheTatman's PC setup and Gear: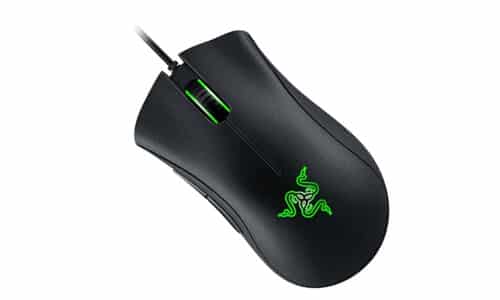 TimTheTatman's Mouse – Razer DeathAdder
TimTheTatman uses the Razer DeathAdder Chroma which was designed for both comfort and functionality. It has a 10,000dpi optical sensor and has mouse speeds up to 200 inches per second. It always responds with accuracy with its optical sensor. It was designed to ergonomically fit your hand to keep you comfortable through long hours of gaming. The mouse also comes with Razer Chroma lighting that allows you to customize it with 16.8 million colors.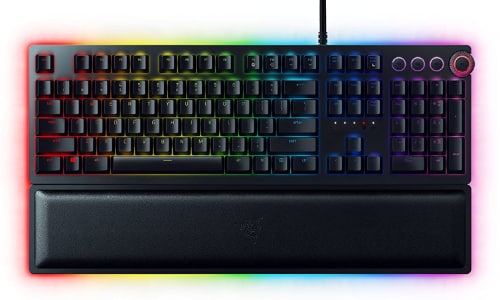 TimTheTatman's Keyboard – Razer Huntsman Elite
TimTheTatman uses the Razer Huntsman Elite gaming keyboard. This mechanical keyboard has patented optical switches that respond instantly, ensuring that you have an excellent gaming experience. Not only is it efficient and fast, but it also comes with a wrist rest which will keep you ergonomically comfortable through hours-long gaming sessions. The RGB backlit keys illuminate your board even in the darkness and are customizable to your preferences.
TimTheTatman's Monitor – LG 27GL850
TimTheTatman used the LG 27GL850 for his monitor. It comes with a 144 Hz refresh rate and ab ultra-thin bezel that will allow to adjust the height or swivel it so that it is vertical. Its Nano IPS display will give you the clarity you need compared to similar models. It increases the color gamut to 135% sRGB or 98% DCI-P3. As most gamers know, good refresh rate and clarity can make all the difference when facing your opponents, allowing you to react quicker.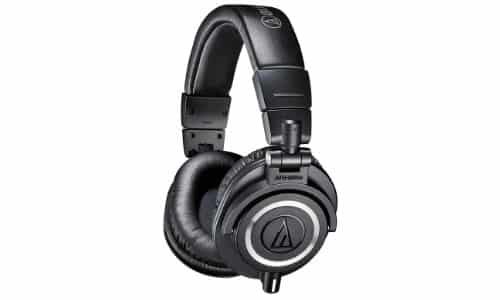 TimTheTatman's Headset – Audio-Technica ATH-M50x
TimTheTatman uses the Audio-Technica ATH-M50x headset. The headset is designed to have an extended frequency range with a bass response that provides amazing sound clarity. There are 90-degree earcups that wrap around the ears and allow you to hear environmental sounds so you always know what is happening around you in-game. They also come in a wireless version.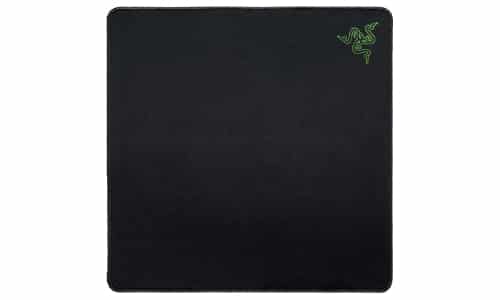 TimTheTatman's Mousepad – Razer Gigantus
TimTheTatman uses the Razer Gigantus for his mousepad. This cloth mousepad provides a smooth surface with enough space that you don't have to reposition yourself throughout your game. It is optimized for responsive tracking which will increase your accuracy, allowing you to land more damage when it counts. The texture ensures that all movements are consistent so that you can learn the correct amount of pressure needed for each play.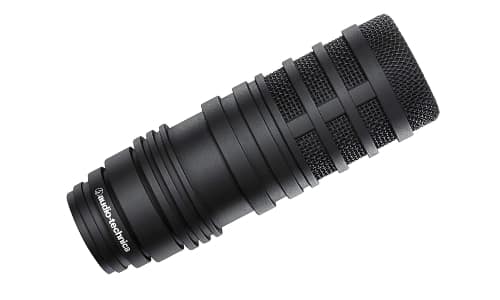 TimTheTatman's Microphone – Audio-Technica BP40
TimTheTatman uses the Audio-Technica BP40 for his microphone. This dynamic USB microphone is designed to give a condenser-like sound that sound clear and rich. It is created with a patented floating-edge which was designed to maximize the diaphragm surface and offer mechanical shock insolation. It is very good about eliminating background noise so that your friends or audience get a crisp, professional sound.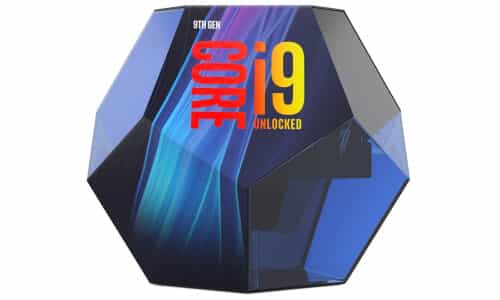 TimTheTatman's CPU – Intel Core i9-9900K
TimTheTatman uses the Intel Core i9-9900K desktop processor. It has 8 cores and 16 threads. It is compatible with motherboards based on the Intel 300 series chipsets. It was built with STIM (Solder Thermal Interface Material) to help overclockers push them further than in the past, keeping the system cool along the way.
TimTheTatman's GPU – EVGA GeForce RTX 2080 Ti
TimTheTatman uses the EVGA GeForce RTX 2080 Ti Kingpin for his graphics card. The card works up to 5-6 times faster than other GPUs available, allowing you to take advantage of the stunning vistas in every game. It is designed to overclock well and it comes with a built-in OLED display that will record and display accurate information. The 240mm HybridCooler comes with three PWM cooling fans, an AsetekGeneration 6 pump, a copper direct die GPU cold plate, and a copper VRM heat sink to cool the system.
TimTheTatman's RAM – TEAMGROUP T-Force Xcalibur
TimTheTatman uses the TEAMGROUP T-Force Xcalibur for his RAM. The 32GB along with the DDR4 3600 MHz allows your computer to speed up while still remaining smooth, even in action-packed games. If you like customized lighting, you can set the RGB colors to match other compatible hardware and software and its unique totem design really stands out among similar RAM. The design underwent several tests to ensure its quality and durability even while overclocking.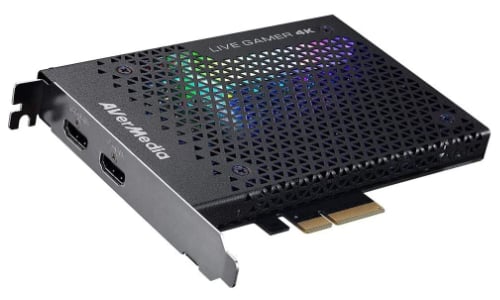 TimTheTatman's Capture Card – AVerMedia Live Gamer 4K
TimTheTatman uses the AVerMedia Live Gamer 4K for his capture card. This capture card can capture high-quality content at a high framerate (240 Hz). This allows you to stream crisp and smooth video to your viewers without issues. The PCI-Express was designed to be low-latency so that you don't experience lag. Those with clear cases will be happy to know that you can customize the RGB lighting.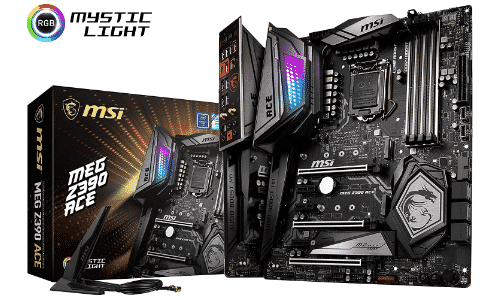 TimTheTatman's Motherboard – MSI MEG Z390
TimTheTatman uses the MSI MEG Z390 as his motherboard. This motherboard was specifically designed for gamers who like to take their hobby to the next level. It supports many of the 8th and 9th generation of Intel Core processors for the LGA 1151 socket. It's Triple Turbo M.2 technology helps prevent thermal throttling, keeping everything relatively cool and secure.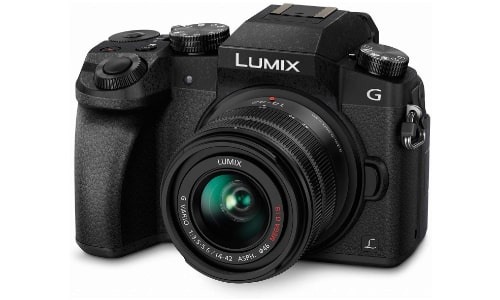 TimTheTatman's Camera – Panasonic Lumix G7 DSLR
TimTheTatman uses the Panasonic Lumix G7 DSLR camera. The Lumix ensures that you will get high-quality video to broadcast to your viewers, even in lower lights. Not only will it record in 4K, but it has integrated Wi-Fi, making it easy to send the images to your streaming software. You will need an HDML adapter-converter in order for it to work properly with your stream.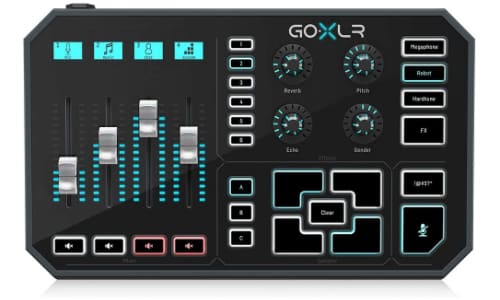 TimTheTatman's Mixer – GoXLR
TimTheTatman uses the GoXLR for his mixer. The GoXLR is a multi-channel mixer that allows you to easily control the sound for your stream's audio. More than a mixer, the GoXLR was created with streamers in mind. It allows you to record samples that you can use to entertain your viewers. The mixer also allows you to distort your voice or add effects that can keep your audience laughing.
Other Streamer's Equipment and Gear