In this post, we will take a closer look at the Player PRO Plugin. First, we will cover the basics of how to set it up, then we will look at the various options you can customize.
Overview of StreamWeasels Player PRO Plugin
The StreamWeasels Twitch TV Player Pro plugin allows you to integrate Twitch API seamlessly into your website. It is perfect for a single streamer or a team of broadcasters. After downloading the plugin, you can customize the plugin and launch it on your current website in a matter of minutes.
Here is a demo of the StreamWeasels Playper PRO Plugin. To see it in action, click any name. This is how it would look on your website.
How to Set Up StreamWeasels Twitch TV Player Pro Plugin
Step 1: Purchase and install the StreamWeasels Twitch TV Player Pro Plugin onto your WordPress site. Activate the plugin.
Step 2: You can access the plugin in your WordPress dashboard under the "Settings" menu. Clicking it will take you to the plugin settings. Scroll down the page to the Preview.
Step 3: Insert your license key under the tab "License Options." The box is located underneath the preview screen. Click "Save Changes."
Step 4: Hit the "Main Options" tab and scroll down beneath the preview player. Here, you will be able to fill in the relevant information that you want for your plugin. (Note: you don't have to fill everything in. There is more detail about these settings below). Save changes.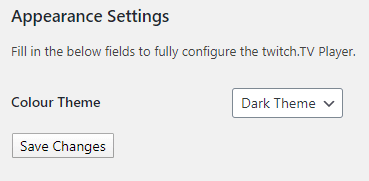 Step 5: If you would prefer a light theme for your plugin, click the "Appearance Options" tab at the top of the preview section. Scroll down and change the color theme to "Light Theme." Save change.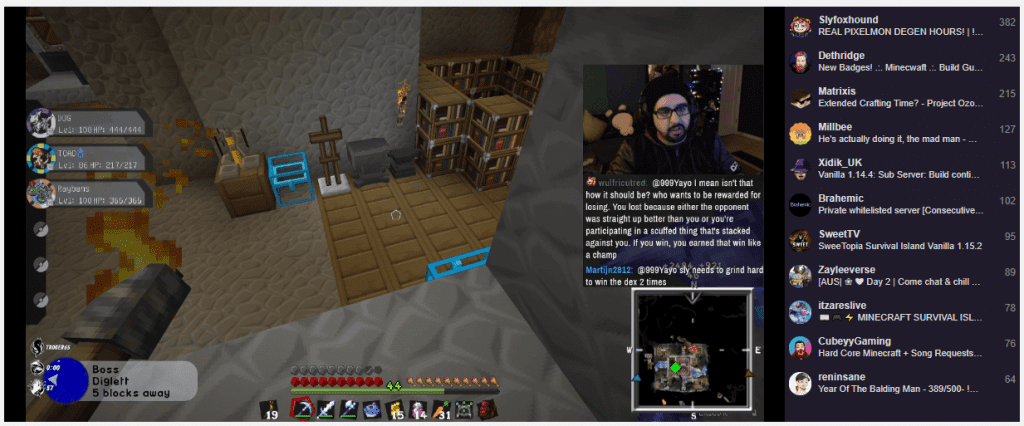 Step 6: Preview your settings and either adjust the settings or enter the shortcode to put into your WordPress theme.
Here is the shortcode: [ getTwitchPlayerPro ] (without the spaces).
You can also used advanced options using these tools.
StreamWeasels Twitch TV Player Pro Settings Overview
The following is an overview of all the different options you can utilize when setting up the plug-in for your website.
Game Setting

If you want to pull in streams pertaining to a specific game, this is where you would put the game title. You can only choose one game for this section.
The plugin will pull the top streamers of that particular category. If you choose to have one play automatically, the one with the most viewers will be showcased.
If you are part of a team and only want to showcase a specific game that most of your teammates play, you can put the game title here and the team name in the appropriate place (later on).
Language Setting

When pulling the top streamers of a particular game, you could end up with broadcasts in a variety of languages. To filter them for your target audience, insert the ISO 639-1 language code in this provided space.
Channel Setting
When showcasing specific, un-teamed channels. use this section. You can input several Twitch names, separated by a comma.
Viewers will be able to see them when they are online. You can also click an option (later on) that will show listed channels even when they are offline.
Team Setting

This setting is designed for Twitch Teams. It is a great way to showcase all the teammates online. Viewers will be able to click through them to see which channel suits them best.
Limit Setting

You can limit how many channels will be pulled. You can choose any number up to 20 (100 for teams).
Offline Channel Setting
This setting is self-explanatory. It is great for teams or collaborations where you want to show everyone with whom you work.
Featured Stream Setting

Check this box if you want to have one stream automatically play when someone visits your page. By default, it will choose the stream with the most amount of views.
Chat Setting

The show chat options will allow the viewer on the site to see the interaction of the featured stream (or the stream of their choice). Visually, it will look like this on your page: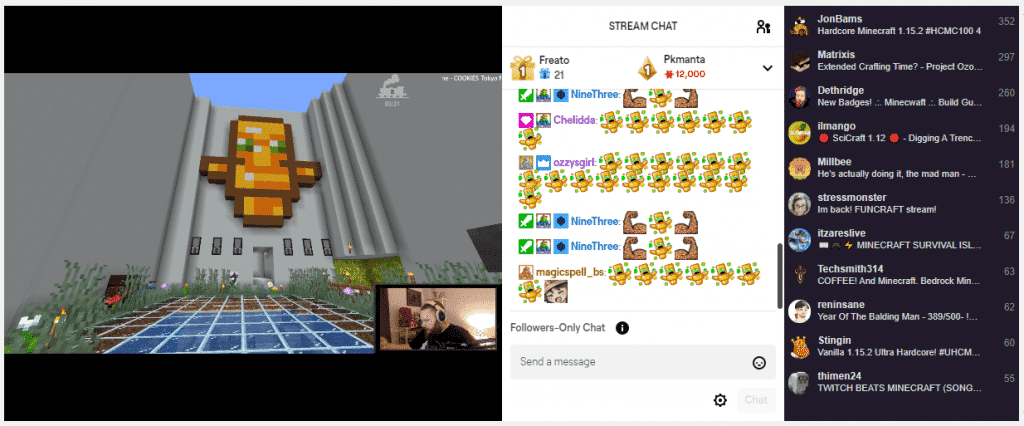 Live Demo of StreamWeasels Player Pro Plugin
Visit this page on StreamWeasels site to see a live demo of this plugin.
This plugin (or one of the other StreamWeasels plugins) is the perfect addition to a group or team oriented Twitch website. You can modify the variations at any time, giving your audience the entertainment they need.