Tubbo (real name: Tobias Smith) is a Twitch streamer and YouTuber who exploded in popularity in 2020. He's one of the members of the Dream SMP server and is good friends with Thomas Simons (TommyInnit), also one of the most popular Twitch streamers. As of today, he is 18 years old but is already very successful in his gaming career, mostly streaming Minecraft.
Who is Tubbo?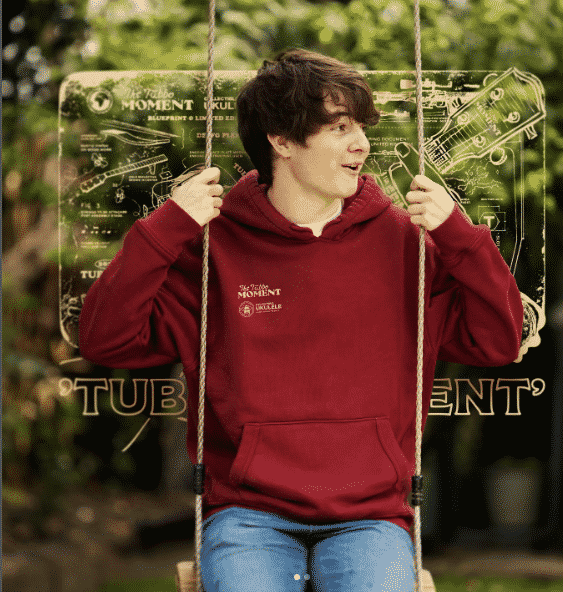 Toby Smith (real name: Tobias Smith) is an 18-year-old popular English Twitch streamer and YouTuber from the UK. Toby aka Tubbo started streaming on Twitch on May 15, 2018, on his channel: Tubbo.
Toby was born on December 23, 2003 (zodiac sign: Capricorn), in England. Little is known about his family, but he has two sisters: Lani and Teagan. Lani is also a gamer who appeared on his stream where he called her Tubbling (combination of Tubbo + sibling).
Toby Smith finished high school but is not pursuing his college degree at the moment because he wanted to focus on his streaming career. His marital status is single and he isn't currently dating anyone.
Twitch
Toby has two Twitch channels: Tubbo as his main channel where he dedicates it to playing Minecraft only, and a second Twitch channel named TubboLive where Tubbo streamed different games and IRL streams.
As of March 21, 2022, he has 4.8 million followers on his main channel on Twitch, is ranked at #17 English channel, and #28 across the platform; while his second channel has over 2 million followers, is ranked at #118 English channel, and #228 across the platform.
Before he became a popular English Minecraft streamer, just like others he started at the bottom. When he joined Twitch in 2018 with the Twitch handler Blue Turtle, he only had an average of 9 viewers per stream. In 2019, he had an average of 21 viewers per stream. His Twitch career started booming when his friend TommyInnit (Thomas Simons) raided his stream. They were friends even before both of them became popular.
In 2020, Toby joined the Dream SMP server, one of the most popular Minecraft servers. Since then his Twitch channel skyrocketed and now has accumulated more than 6 million followers on his two channels: Tubbo and Tubbo Live.
Games that Tubbo Plays
Tubbo plays Minecraft most of the time. However, he plays other games on his second channel such as Valorant, CS: Go, and Fortnite.
Toby has an upcoming Minecraft network for Java and Bedrock players which will be named TubNet. This network's purpose is to opt for different Minecraft mods like Bedwars and Skyblock, so that platforms such as XBOX, PS4, PC, and mobile can connect. There is still no news as to when this network will be launched, but we all hope it's soon.
Tubbo Net Worth – How They Made Money
Being a popular Minecraft YouTuber and Twitch streamer, Tubbo makes quite a sum of money from these two platforms alone. Moreover, he also has other income sources like earning from when he sells merchandise, where he sells T-shirts, hoodies, and his special edition ukuleles; a musical instrument he also plays.
From his monthly Twitch subscribers, ads, YouTube revenue, donations, and merchandise sales, Tubbo's net worth is estimated at $1.5 million. Below is an in-depth distribution of how Tubbo makes money.
How Much Does Tubbo Earn From Twitch?
With a collective of over 6 million subscribers from his two Twitch channels, Tubbo earns about $140,000 to $153,000 a month, supposing Tubbo earns $3.50 per subscriber from a $5 monthly fee. This estimated revenue is from streaming on Twitch alone. He has an average of 40 thousand Twitch subscribers each month. As of March 2022, he has 43, 792 active subscribers. Assuming all his subscribers are Tier 1, Tubbo's estimated net worth is $1.3 million to $1.5 million per annum on Twitch alone from his subscribers. Moreover, he also earns from ads on his streams. With an average of 21,000 viewers per stream and suppose he earns with a CPM of $2 per 1,000 views, he would roughly earn $42,000 from the ad revenue supposed he streams once a month.
How Much Does Tubbo Earn From YouTube?
Tubbo makes a lot of money on YouTube also. He has two YouTube channels: Tubbo and TubboLIVE which have 3.1 million and 1.07 million subscribers respectively.
He usually uploads Minecraft videos and other YouTube content like vlogs, or meet-and-greet with his fans. And although he only uploads 3-5 videos a month, Tubbo makes a hefty amount of money from his YouTube channel.
In the last 30 days, Tubbo earned from $334 to $5.4K from his YouTube revenue according to Social Blade. He earns from $4K to $52.4K yearly on his YouTube channel.
Who Sponsors Tubbo?
Although there's not much information about his sponsorships, Tubbo was sponsored by Adobe for his art stream where he used Adobe Photoshop and an Amazon Prime video stream for "The Tomorrow War".
Adobe – a multinational computer software company
Amazon Prime – a paid subscription service from Amazon for streaming shows, series, documentaries, and other videos
Conclusion
Tubbo is still 18 years old and he has a bright future ahead of him. Success is not measured by how old or young a person is. Success is achieved with hard work, perseverance, and determination. Tubbo is a great example of that.