Gaming is now, without a doubt, a worldwide phenomenon. In this case, there are many notable streamers in various countries who have succeeded in winning the hearts of their fans all over the world despite language barriers. One of the most outstanding people we have in this case is Rubén Doblas Gundersen, better known by his online alias, El Rubius.
In this article, we'll talk about how El Rubius surpassed these language and cultural barriers and took the gaming world by storm. We'll be looking into El Rubius bio, net worth, and how much he earns from his various endeavors.
Who is Rubius?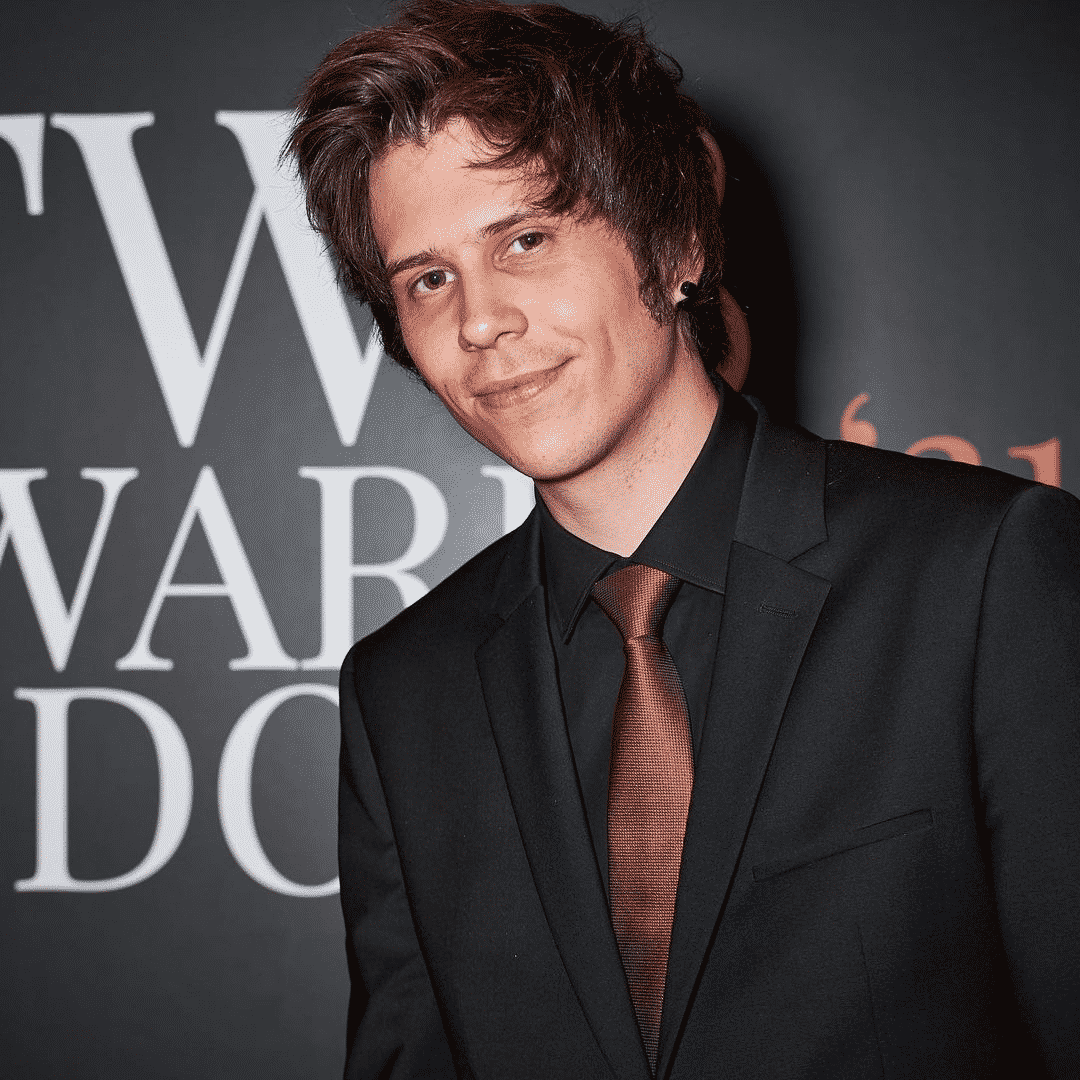 Rubén Doblas Gundersen, more known as El Rubius, is a Spanish YouTuber who became popular through his comedic gameplay videos, vlogs, comedic sketches, challenges, and parody videos. He has drawn millions of audiences through his distinctive but relatable sense of humor and genius comedic timing.
At one point during his career, he became the most subscribed Spanish language channel in the world. Now, Rubius's primary YouTube channel, elrubius OMG, has 40.4 million subscribers. He's also active on Twitch and other social media platforms, such as Facebook, Twitter, and Instagram.
Early Life
Rubius was born in Malaga, Spain on February 13, 1990, in the municipality of Mijas. His mother is a Norweigan while his father is Spanish. However, when Rubius was three years old, his parents separated and his mother went back to Bergen, Norway, bringing him along with her.
His mother met another Spanish man in Bergen, the couple decided to move back to Spain along with Rubius. However, the couple separated when he was 16. In his videos, he calls him Ninong (or godfather) and even mentioned he lived with him for a while pursuing 3D modeling and animation career in Madrid.
Throughout Rubius's childhood and teenage years, he has been going to Bergen and back to Spain. In his "Draw my Life" video, he mentioned that this was the reason he had trouble fitting in with people his age in either country. Despite this, he was able to make a lot of friends from many countries, mainly people his age who also loves gaming as much as he does.
Rubius loved video games since he was a kid. In fact, his first console was a SNES which introduced him to gaming and geek culture in general. This lead him to join gaming forums online, where he met more friends who shared the same interests as him, including his best friend Miguel Angel, or Mangelrogel, also a YouTuber and streamer.
YouTube Career
On April 4, 2006, Rubius created his first channel, Rubius Z which was then named "elrubius". However, he decided to create a new channel in 2011 and named it elrubiusOMG. This channel eventually took off and gained millions of subscribers from around the world.
Rubius's first video series on his YouTube channel were montages of Skyrim gameplay, where he made hilarious comments which also became viral. His own YouTube channel became more and more popular as his subscriber count steadily increased.
In 2012, he surpassed Willyrex to become the most subscribed YouTube channel in the Spanish language.
Then, in 2015, his YouTube hit 10 million subscribers, becoming the first Spanish YouTube channel to do so.
Over the years, Rubius welcomed many opportunities, including being featured as a playable character in video games and movie appearances both in Spain and in Hollywood. In 2016, he became the first person to win "YouTuber of the Year" in the first Play Awards held in Palma de Mallorca, Spain. In 2016, Time dubbed him as "online conqueror", and included him in the list of next-generation leaders.
He also has created a comic book, the Virtual Hero series. Aside from that, he published El Libro Troll in 2014.
Rubius Now
Up to this day, Rubius continues to stream on Twitch and upload various content on YouTube. On December 3, 2021, he uploaded the orchestral version of Minero, a Minecraft-themed parody of Chayanne's song Torero that he posted ten years ago. He made the orchestral version of Minero in cooperation with Jove Orquestra Simfònica de Barcelona.
Who is Rubius's girlfriend?
Rubius is dating model Irina Isasia since 2016.
Games that Rubius Plays
Rubius plays a wide variety of games, particularly in the adventure and fantasy categories as well as racing video games. Some of the games he played are:
Minecraft
Farcry
Skyrim
Fortnite
Mario Kart
Rubius Net Worth – How They Made Money
El Rubius has multiple income streams, but he mainly gets his revenue from his YouTube and Twitch channels. Being one of the most subscribed YouTubers and Twitch streamers, it's no surprise that he's earning a great deal from these platforms. In addition to that, he has a merch store, movie and game appearances, and more. Our estimate of El Rubius net worth is around $7 million.
How Much Does Rubius Earn From Twitch?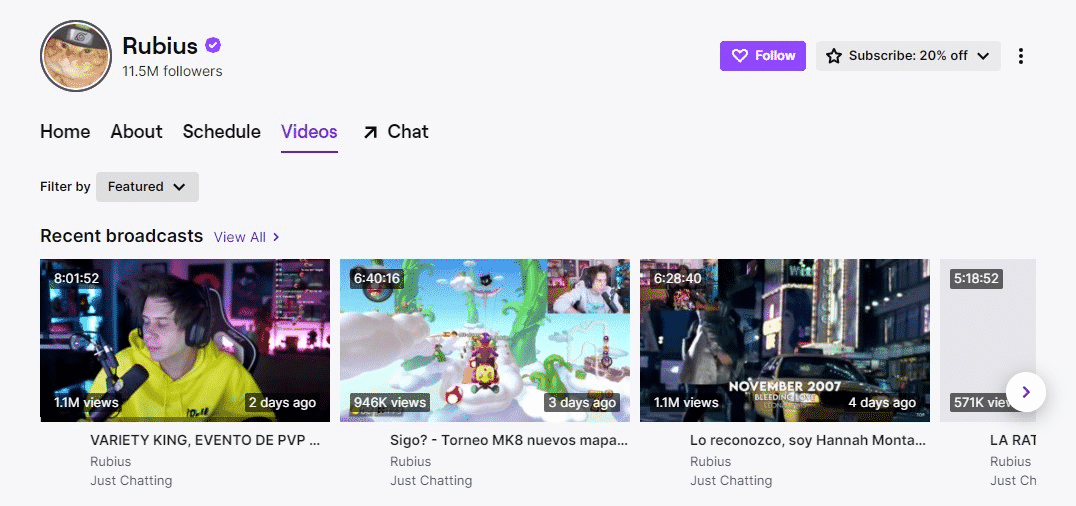 El Rubius is currently the third most-subscribed channel on Twitch with a massive 11.5 million followers. According to reports, top streamers on the platform earn 3¢ per viewer. With more than 263 million total views, Rubius may have earned $5.26 million to $7.89 million throughout his Twitch career. Besides that, his followers can subscribe to his channel for $4.99 a month, which adds to his income.
How Much Does Rubius Earn From YouTube?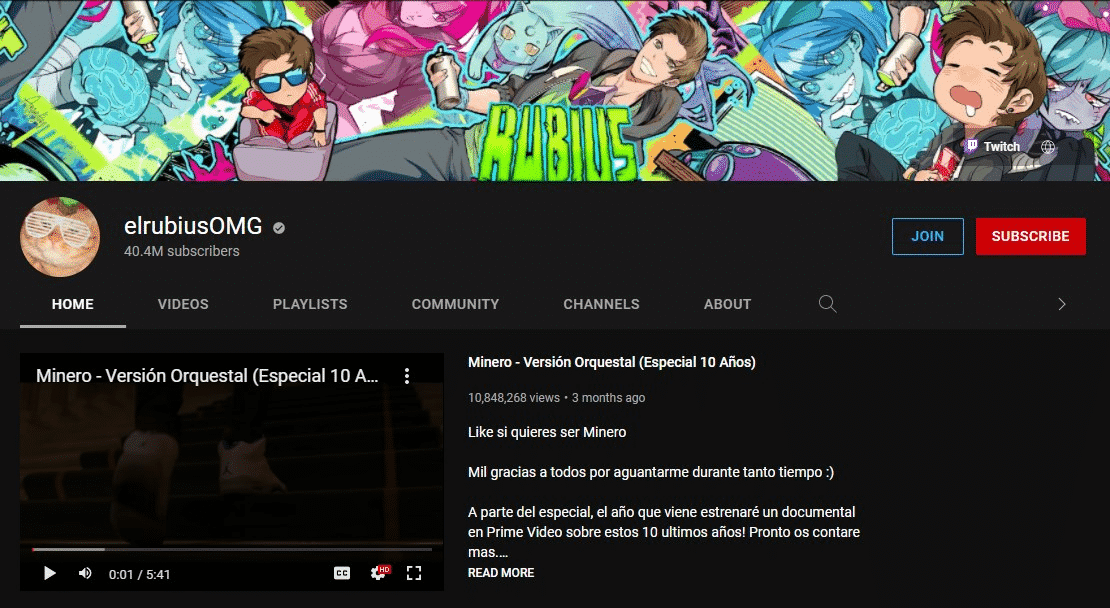 While his second channel (Rubius Z) generates an estimated income of $6.3K to $100.4K per month, or $75.3K to $1.2 million yearly on YouTube ads alone.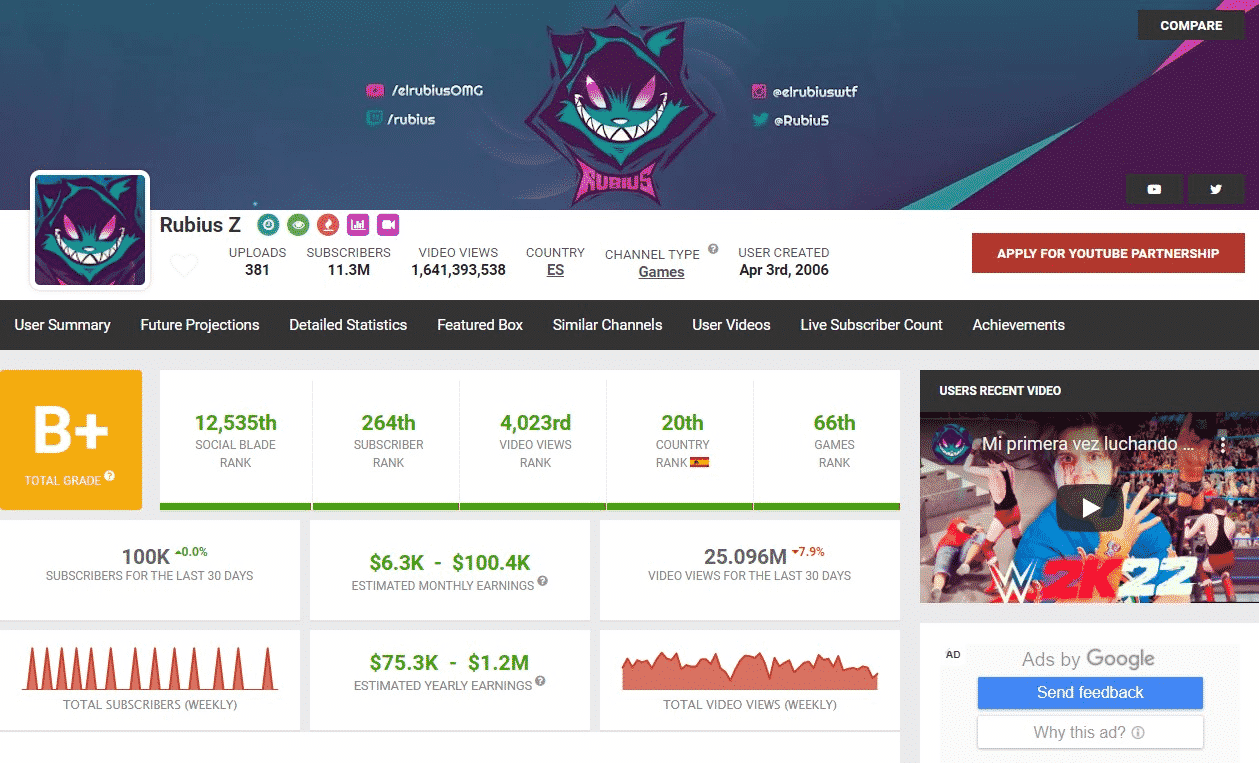 These are Social Blade's current estimates as of March 2022. This still doesn't include the revenue he gets from his partnerships with brands.
Merch Store
Rubius has a merch store named MadKat where he sells hoodies and t-shirts. We cannot say for sure how much he earns from his merch store, but with his massive audience, he may be earning a good deal of money from it.
Other Media
Over the years since he became popular, Rubius has ventured into other forms of media, including video games, comics, and anime.
In addition to those, he also either appeared in movies or carried out a promotion for it, including:
Father There is Only One
Torrente 5
Passengers
Uncharted (soon)
He participated in the creation of the anime series, Virtual Hero, which is based on the comic book of the same name that he wrote himself.
Who Sponsors Rubius?
Brands and Companies
Rubius is a popular choice for many brands and companies to promote them, including:
Ubisoft Spain
Fanta
Sony
Amazon Prime Videos
Celebrities and Internet Personalities
Additionally, he also collaborated, worked with, or met many famous celebrities, such as:
Edurne
Will Smith
Martin Lawrence
Tom Holland
PartyNextDoor
Conclusion
Gaming has brought a lot of people together in ways that no other entertainment media or recreational activity has yet achieved. As for El Rubius, he managed to unite his fans around the world in a single YouTube community that surpassed language barriers. Whether it's his sense of humor or genuine personality, El Rubius has achieved to connect deeply with his audience, no matter where they are.