Paul Licari is the gamer behind the amazing gamer, Pestily. He's the top Escape from Tarkov player and one of the top Twitch streamers today. Pestily's net worth is estimated to be $3 million. This article will cover Paul's personal life, rise to fame, gaming career, and a breakdown of his income sources.
Who is Pestily?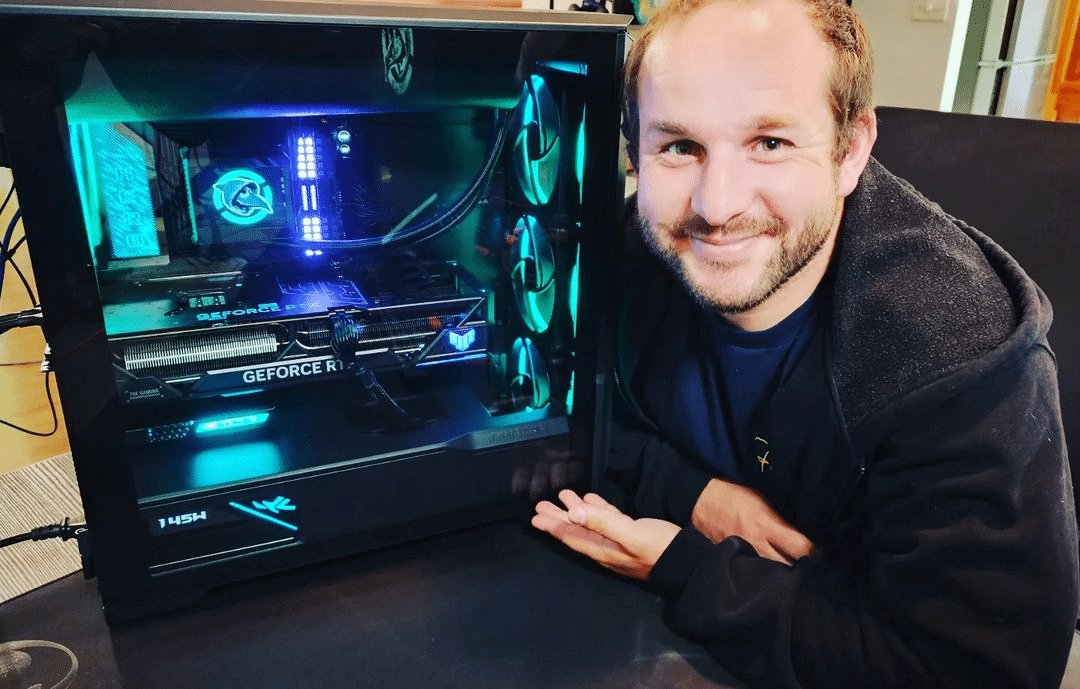 Paul has been a long fan of first-person shooting games. Like most other gamers, he discovered Counter-Strike and loved the game's dynamics. He started streaming after he left the army. And simply put, the rest was history.
He's most known for his PUBG and Escape from Tarkov gameplay. He won the EFT World Championship and earned himself $10,000.
Paul's Early Life
Paul began his gaming journey with Half Life. He soon transitioned to Counter-Strike and World of Warcraft. He competed in tournaments for these video games and was fairly good at it as he won several medals through the years.
Paul in the Army
Paul served for eight years in the Australian army. He joined the army right after graduating from high school. His love for FPS video games reflects his position as a rifleman for the army.
Unfortunately, he was injured in his shoulder and decided to retire from the army in October 2017. After a three-month break to recover from his injury, he decided to join the Metropolitan Fire Service.
Pestily: Story Behind the Name
Pestily originated from the word "Pestilence." Paul used this word as his pseudonym in the clan he founded. The clan was called the "Horsemen of the Apocalypse." As time went by, his friends called him "Pest" as a shorthand for his codename.
"Pest" soon evolved into the name we know today… "Pestily."
Pestily's Wife
Paul has been married to Christina Licari since 2019. She's also taken the role of his manager. You can follow her on her social media accounts:
Games that Pestily Plays
Pestily is known for his Espace from Tarkov gameplay. Be that as it may, he still enjoys playing games of all sorts. And apart from gaming content, Pestily also has Just Chatting content on his Twitch channel too.
Escape from Tarkov
Sons of the Forest
I'm Only Sleeping
Rust
The Cycle: Frontier
Dark and Darker
Age of Empire II
Call of Duty: Warzone
Apex Legends
Counter-Strike: Global Offensive
Social Media Presence
Pestily's rise to fame has made him a social media influencer, especially for Escape from Tarkov and FPS fans. You can follow him on his following social media platforms to get constant updates about him, his life, and his streams.
Pestily Net Worth – How They Made Money
Pestily has an estimated net worth of $3 million. His earnings come from his Twitch and YouTube channels, as well as his merch store and brand deals.
How Much Does Pestily Earn From Twitch?
Pestily's Twitch earnings can be divided into three categories: subscriptions, ads, and donations.

With 9,500 subscriptions, Pestily earns around $33,000 monthly. This assumes that he's mainly getting Tier 1 subscriptions that earn him $3.5 per sub.
Pestily makes money on ads as well. He earns $3 per 1000 views, and with an average of 3 million views on his streams monthly, Pestily makes $9,000 from ad revenue alone.
As for Twitch donations, Pestily can receive anywhere between a thousand to five thousand dollars. In total, Pesitly has the potential to earn at least $50,000 monthly from his Twitch channel.
How Much Does Pestily Earn From YouTube?
A YouTube channel can ordinarily earn money through advertisements. For every 1000 views, a content creator makes $2-$3.
According to SocialBlade, Pestily has an average viewership of 5.5 million on his videos per month. By doing the math, we can see that Pestily earns $11,000-$16,500 monthly.
Pestily's Merch Store
Paul has his own merch store called Pestily Merch. He sells the following in his store:
Apparel
Homeware
Drinkware
Accessories
So, how much does Pestily earn from his merch? Honestly, there is no way of telling. However, the price of his merch ranges from $16.99 to $60.
Charity
In 2020, Paul used his platforms to raise money for the Starlight Children's Foundation. This charity is dedicated to bringing joy into the lives of children suffering from severe diseases and illnesses. Paul was able to raise $1 million for the kids of this foundation.
Who Sponsors Pestily?
Pestily also has sponsors and brand deals. The following are a few sponsors he has had in the past:
Artesian Builds. This is a tech manufacturing company that specializes in making computer rigs for the purpose of mining cryptocurrencies.
Battlestate Games. This is a company that develops and distributes video games. It was founded in 2012 by FPS fanatics themselves. They are the genius behind Escape from Tarkov.
EB Games Australia. This is an electronic retail company. They sell anything and everything related to gaming and consumer electronics.
Nanoleaf. This is a background and decorative light company. They produce LED lights perfect for a streamer's setup.
Secretlab Chairs. This is a furniture company that is famous for its elegant and high-quality gaming chairs.
Konix. This is a brand for gaming accessories.
Logitech. This is a popular tech manufacturing brand that produces both office and gaming tech essentials.
Conclusion
Paul is a talented and big-hearted content creator who makes a living from doing something he loves and doesn't forget to give back to his community.