When it comes to gaming and commentary, it's impossible not to mention Cr1tikal or Moistcr1tikal, also known as penguinz0 or Charlie. Known for his dry humor and monotonous voice, he's both highly popular on Twitch and YouTube. He has amassed a massive fanbase in the 15 years he's been making content and gained the respect of many other creators and personalities.
Anyone who's been a fan of Cr1tikal (or at least has heard of him) would probably be interested to know what kind of journey he had to go through to achieve this kind of fame and success. As it turns out, the road he took to arrive where he is now isn't as smooth as many would expect. Throughout his career, he's experienced many ups and downs to a point that he literally hated what he was doing.
And yet, from the earliest eras of YouTube up until now, Charlie is still here making millions of people laugh through his YouTube videos. In this article, we'll be diving into his career highlights, his personal life, how much money he makes, and what made him one of the greatest content creators of all time, especially in the world of gaming.
Who is Moistcr1tikal?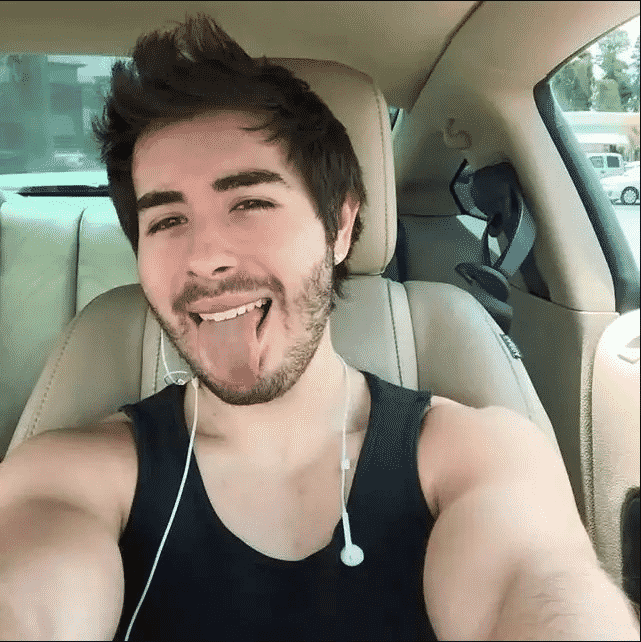 Charles White Jr., better known by as his online aliases Cr1tikal and penguinz0, is a YouTuber and Twitch streamer. He posts a wide variety of videos on his YouTube channel, from gaming content to commentary on Internet culture, recent events, video games, and others. He's also one of the most popular Twitch streamers and also among its highest earners in the past few years, according to a leak that surfaced in 2021. We'll get into that and more later.
Is Cr1TiKaL the same person as Penguinz0?
Yes. Cr1tikal has always been Charlie's online alias especially when streaming games, even when he was uploading his first videos on YouTube. He named his channel Penguinz0 because he likes penguins.
Early Days on YouTube
Charlie was already creating content on YouTube back when the platform wasn't much of a big deal compared to the giant it has become today. In those days, YouTube was relatively new, and gamers looking for guides would usually head over to forums and blogs to find the answers. Video game streaming wasn't a thing, and people aren't used to seeing YouTubers create content in this niche.
Enter Charlie, a then 13-year-old teenager who uploaded a Gears of War clip featuring a jetpack glitch. Although that video didn't gain much traction at that time, Charlie continued to upload content on the same channel.
However, his channel started to gain ground after he uploaded the video titled "The Most Difficult Game Ever Created Gameplay and Commentary" which became viral on the internet.
The Steady Rise of His YouTube Channel
Ray William Johnson, one of the most popular YouTubers in that era, picked up his commentary video on QWOP and featured it in a video called "GOOFY RUN – 2010". His viewership and subscriber count exploded after this. In his 2020 "Decade Review" video, Charlie credited this as the turning point of his YouTube career.
Charlie recounted that prior to this time, most of the videos he uploaded were Battlefield: Bad Company and Modern Warfare gameplay. However, this event made him realize the possibilities of creating content on the internet, and thus he continued uploading videos on his YouTube channel.
Since then, Charlie created a random variety of content, most of which were categorized into a series. Some of his most popular ones were The Real Series, Cooking Series, Funtage, Moistmeter, and Slapping Series.
It wasn't until August 27, 2014, some 7 years into his content making, when penguinz0 reached its first million subscribers. Even though he lost a million subscribers due to a YouTube glitch, he bounced back to 2 million in 2018 which continued on to 10.5 million as of May 2022.
Branching Out to Twitch
Over the years, Charlie's content has evolved. He doesn't only post gameplay and commentary videos on YouTube, but he also does music, voiceovers, acting, and a lot more.
In 2018, Charlie started streaming on his Twitch channel, MoistCr1TiKal. He became more popular due to his Twitch streams, most specifically the chess and Among Us tournaments with other famous streamers such as Nigahiga, Pokimane, Sykkuno, and Disguised Toast. The clip where he won against xQc in a chess match in just six moves became one of the most-viewed in Twitch history.
Controversies
Charlie's career on the internet, especially with regard to his YouTube channel, wasn't smooth sailing all the time. There were instances when he became entangled in controversies with other YouTubers, including his feuds with MaximillianMus, Vegan Gains, NikocadoAvocado, and DarkViperAU. His channel also faced copyright strikes from YouTube, time and again, but the platform, later on, reversed it in favor of Cr1tikal.
Despite these, Charlie continued to create content as he had always been in the last 15 years.
Personal Life
Charles White Jr. was born on August 2, 1994, in Tampa, Florida. Charlie mentioned in his "Decade Review" video that he once dreamed of making it to the NBA and he was part of his school varsity team in high school. However, he then realized that being just 5'6″, that may never gonna happen.
Charlie had low self-esteem as a teenager, just like what he says in some of his streams. For 8 years, Charlie hid his face from the public. He mentioned his struggles with OCD. He also had a pneumothorax on his left lung, which caused it to collapse three times. In 2011, he underwent surgery to repair the injury.
However, as time went by, he later on gained confidence with the help of his friends who taught him how to socialize.
In 2016, he started dating Tiana Tracy, and the couple has been together since then.
Moistcr1tikal Now
Charlie's still both very active on YouTube and Twitch. As of the time of this writing, Cr1tikal has more than 3.7k video uploads on his main YouTube channel and has streamed a total of 6.9k hours on Twitch.
Over the years he's been making content, he has made other ventures, too. Some of them are:
In 2014, he had an uncredited role for the film The Hunger Games – Mockingjay Part 1.
From 2016 up to the present, he co-hosted The Official Podcast.
Also in 2019, he partnered with Troy McKubre to start a musical duo called The Gentle Men.
In 2019, he co-founded a multi-channel network called Human Media Group.
On July 5, 2021, he announced to launch his own graphic novel series, GODSLAP, along with a number of artists as collaborators.
On August 11, 2021, Charlie announced the establishment of Moist Esports, an eSports organization.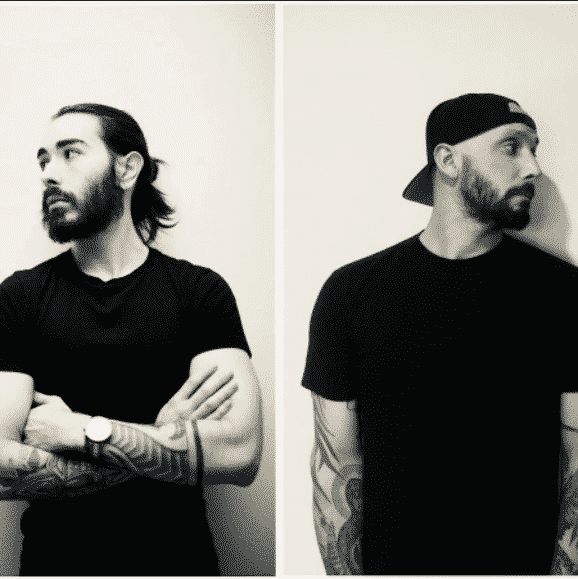 Charlie also used to donate his YouTube earnings to a number of charities. However, in 2015, he stopped doing so when he found out that most of those charities were corrupt.
That didn't stop him from donating money to a good cause, such as in April 29, 2021 when he hosted a charity event on his Twitch channel to raise money for Cure Rare Disease.
Games that Moistcr1tikal Plays
Throughout his streaming and content making career, Charlie has played a vast number of games, including:
Gears of War
BioShock
Battlefield: Bad Company
Modern Warfare
Apex Legends
Old School Runescape
Fortnite
Leagues of Legends
Chess
Destiny 2
Moistcr1tikal Net Worth – How They Made Money
Cr1tikal has made a great amount of money as a YouTuber and a Twitch streamer. Aside from his channels on those platforms, he also has a number of account on various social media sites and ventures. MoistCr1tikal's estimated net worth is around $10,000,000.
How Much Does Moistcr1tikal Earn From Twitch?
As one of the most subscribed streamers on Twitch, we can assume Cr1tikal earns a great deal of money from the platform.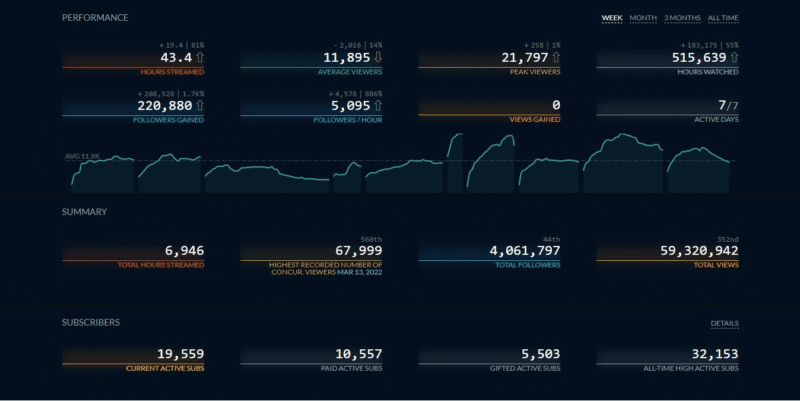 Generally, a streamer earns through ad revenue, bits, and member subscription, excluding the money they get from donations using external platforms and merch. Ad revenue and bits earnings fluctuates from time to time.
However, since he has 19,559 active subscriptions, he may be earning $68k per month from Twitch subs alone. Assuming of course that he gets 70/30 split with Twitch and all of his subscribers are on Tier 1. This is just the tip of the iceberg of how much he earns from his live streams.
According to a Twitch leak that surfaced in 2021, Cr1tikal made it to the top 22 of the highest-paid streamers on the platform. He reportedly earned $2,098,742.63 between August 2019 to 2021.
How Much Does Moistcr1tikal Earn From YouTube?
According to Social Blade's data, Cr1tikal's monthly earnings from his YouTube channel (penguinz0) should be between $39.3k to $628.6k. That's roughly $471.5k to $7.5 million a year, if his channel is monetized.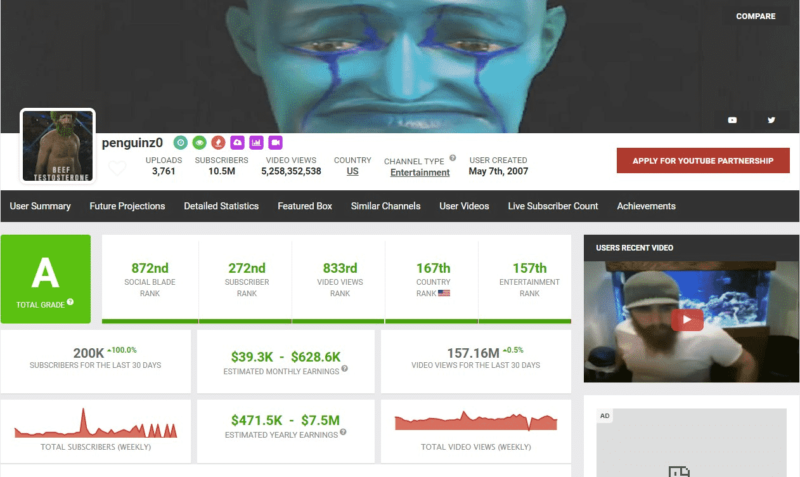 Other Income Sources
As mentioned previously in this article, Moistcr1tikal does more than streaming and content creation on YouTube and Twitch.
Charlie is also one of the hosts in a podcast called The Official Podcast, which is available on Apple Podcasts and Spotify. Apart from that, he has a merch store called Moist Global where he sells apparels and other goodies. The podcast and his merch are just a few of his income sources outside content creation.
Who Sponsors Moistcr1tikal?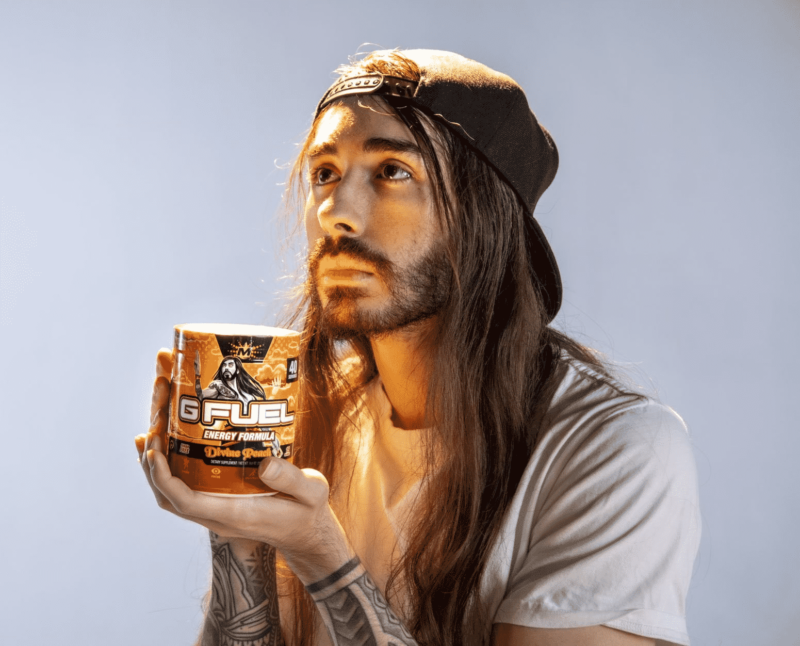 Charlie has been sponsored by a number of companies and brands over the years he's been making content. Some of his most notable brand deals are:
G Fuel – an energy drink brand
FitBod – a workout app
Honey – a coupon company
MeUndies – as the name implies, an underwear and aparrel brand
World of Tanks Blitz – a tank shooter video game
…and more.
Conclusion
Cr1tikal is considered to be one of the remaining OG content creators on YouTube, back when it was still a fledgling website. More than a decade later, his reach is still growing strong to this day. It's not surprising, given his top-notch humor and wit. He makes quality content every time, and consistently, too.
The sheer amount of dedication he gave to produce thousands of videos and streams is an inspiration to everyone whose passion is to make content on the Internet. Commitment, hard work, and resilience–these are just some of the lessons that one can learn from Charlie, one of greatest in his field of all time.