Lvndmark's real name is Tony. He started his career as a Twitch and YouTube content creator in 2019. Since then, his followers have grown to 1.1M on Twitch, and his fans love his FPS live streams. On the other hand, his YouTube channel is about to hit 400K subscribers. Tony's estimated net worth is $2M.
Who is Lvndmark?
Lvndmark is the alias of Tony. He is one of the many Twitch streamers who love FPS games. Lvndmark started streaming on Twitch in 2019. He also has a YouTube channel where he posts his gaming highlights. Tony started uploading videos on YouTube the same year he started his Twitch channel.
Lvndmark is known for streaming FPS games. His channel had massive spikes in viewership and subscription during the lockdown caused by COVID-19. And fun fact: Tony actually live-streamed for less than 50 days on Twitch but has been an active streamer from 2020 onwards.
Apart from his Twitch streams, YouTube videos, and social media posts, most of Tony's life details have been kept private.
Games that Lvndmark Plays
Lvndmark is an avid fan of FPS games. Most of the games he plays fall in this gaming category. Here's a list of the games he plays the most:
Call of Duty: Warzone
Call of Duty: Modern Warfare II
Escape from Tarkov
Battlefield 2042
The Cycle Frontier
Overwatch 2
Fall Guys
Valorant
Mauraders
Counter-Strike: Global Offensive
Apex Legends
He is currently into Escape from Tarkov, but there's a ton of gaming variety on his Twitch channel that's worth checking out!
Social Media Presence
Tony became a social media personality after his Twitch channel blew up. To stay up-to-date with the latest happenings in his life, you can follow him on these platforms:
Tony currently has 1.1M followers on Twitch, 398K subscribers on YouTube, 141K followers on Twitter, and 72K followers on Instagram. You'll notice that Tony is fond of guns from his Instagram feed, which is totally in line with his love for FPS video games!
In addition, you will see Tony's cat on his IG page, which he calls "his son." It's a great contrast to his usual gun and selfie posts.
You can also join his Discord server, The Mountain, to interact with him and his 40k other fans. Being part of a streamer's community makes seeing announcements and meeting new people easier.
Lvndmark Net Worth – How They Made Money
Today, Lvndmark's net worth is approximately $2M. He has several sources of income. However, we will focus on how much Lvndmark makes on Twitch and YouTube.
His income sources include Twitch subs, donations, and ads. He also earns money from the ads he runs on his YouTube channel. Furthermore, Tony also makes money through his merch store by selling shirts, hoodies, and other items.
How Much Does Lvndmark Earn From Twitch?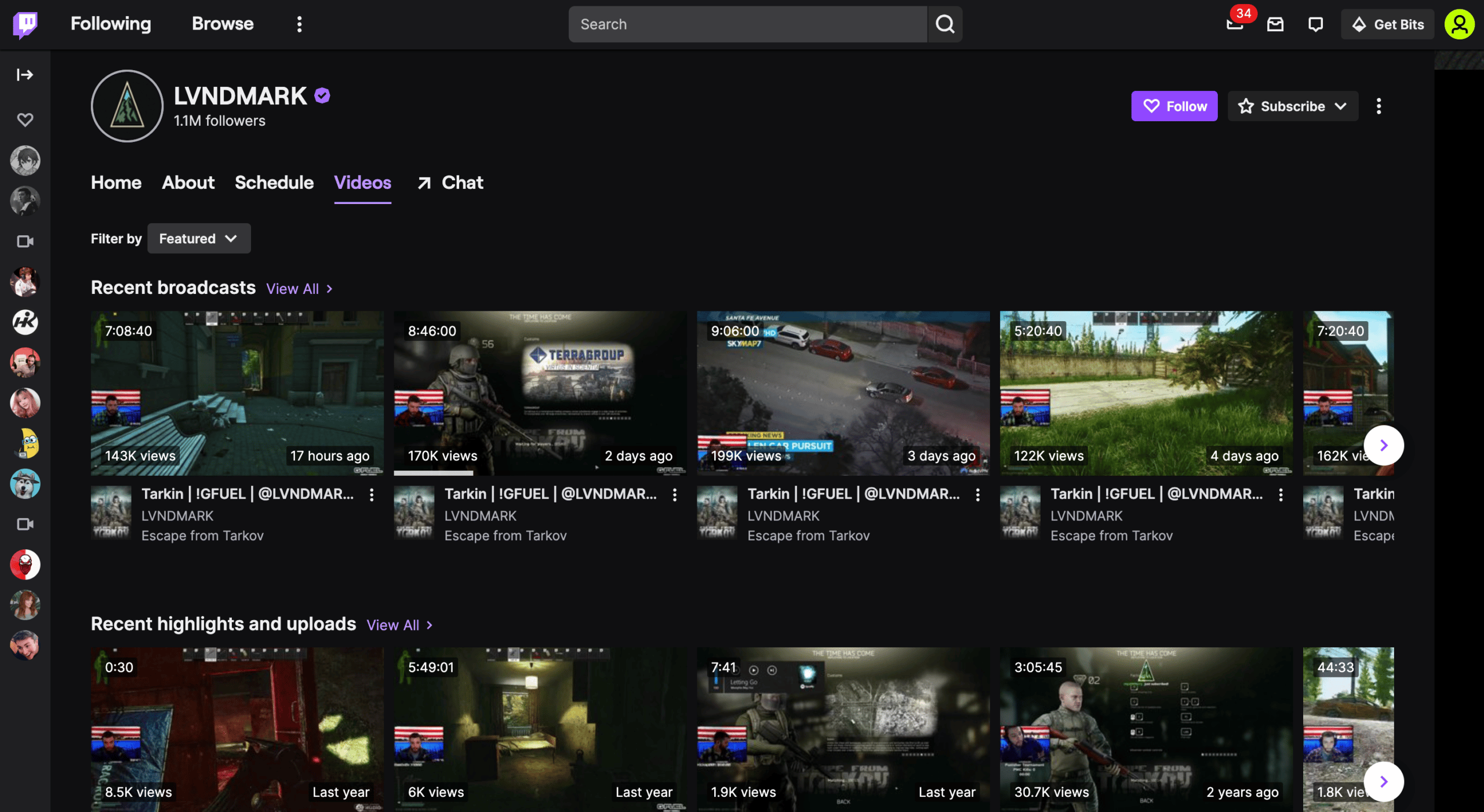 Twitch streamers earn $3.5 per subscriber. With an average subscriber count of 20,000 per month, Tony earns at least $70,000. He also has the capability to earn $6,000 on ads monthly. This assumes that he keeps up with his 3M average monthly views. Lastly, his channel makes anywhere between $3,000 to $6,000 on fan donations alone.
To sum it up, his monthly earnings on Twitch are a minimum of $79,000 and a maximum of $100,000. Tony is also said to have his own business, but little is known about this.
How Much Money Lvndmark Makes From YouTube?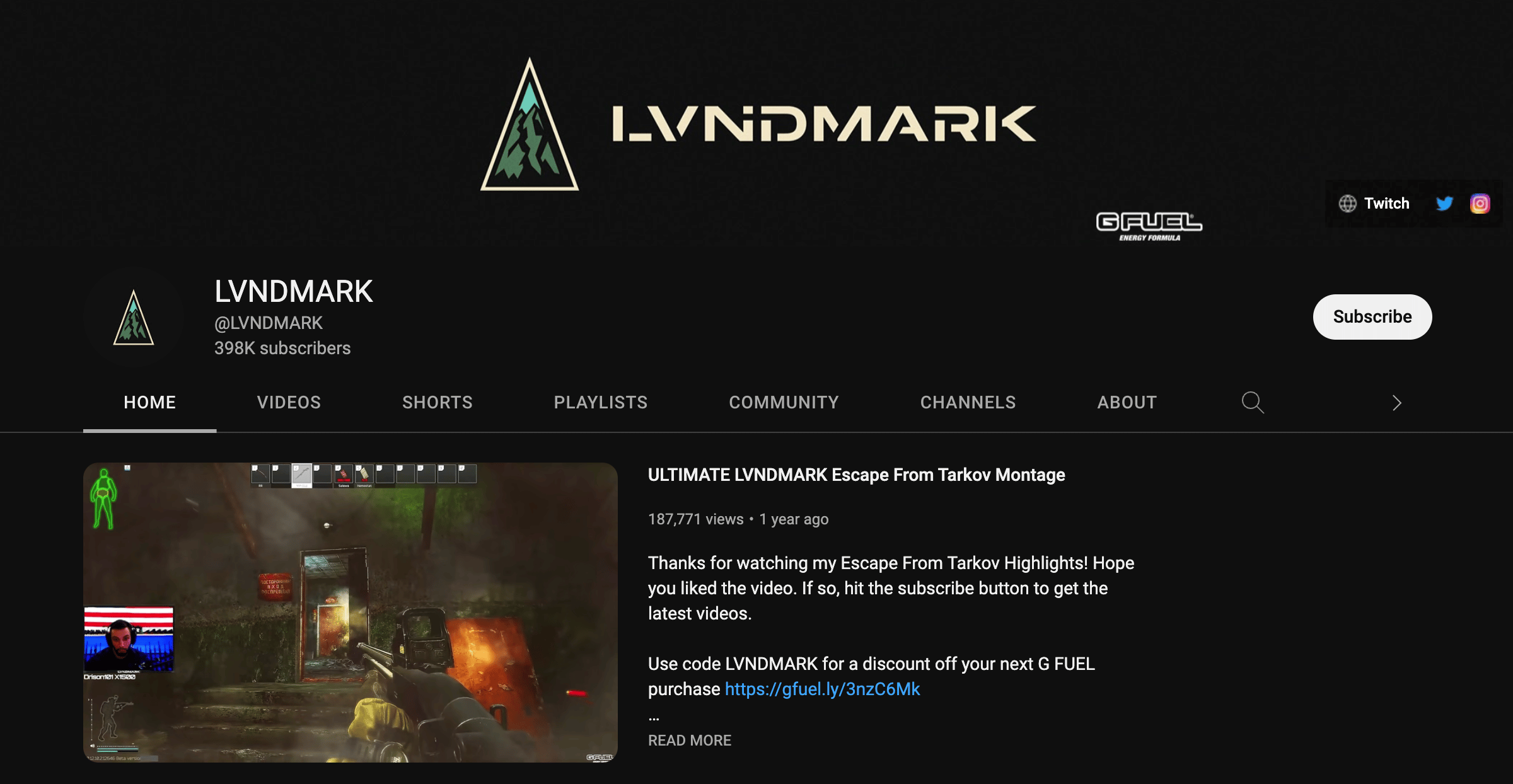 On this platform, Tony earns via YouTube AdSense. He earns $3 per 1000 views. So, for every 5M views on his YouTube videos, Tony can earn $15,000 monthly.
In total, he earns $94,000 to $115,000 on Twitch and YouTube monthly, or $1.1M to $1.3M yearly.
Merch: Lvndmark.tv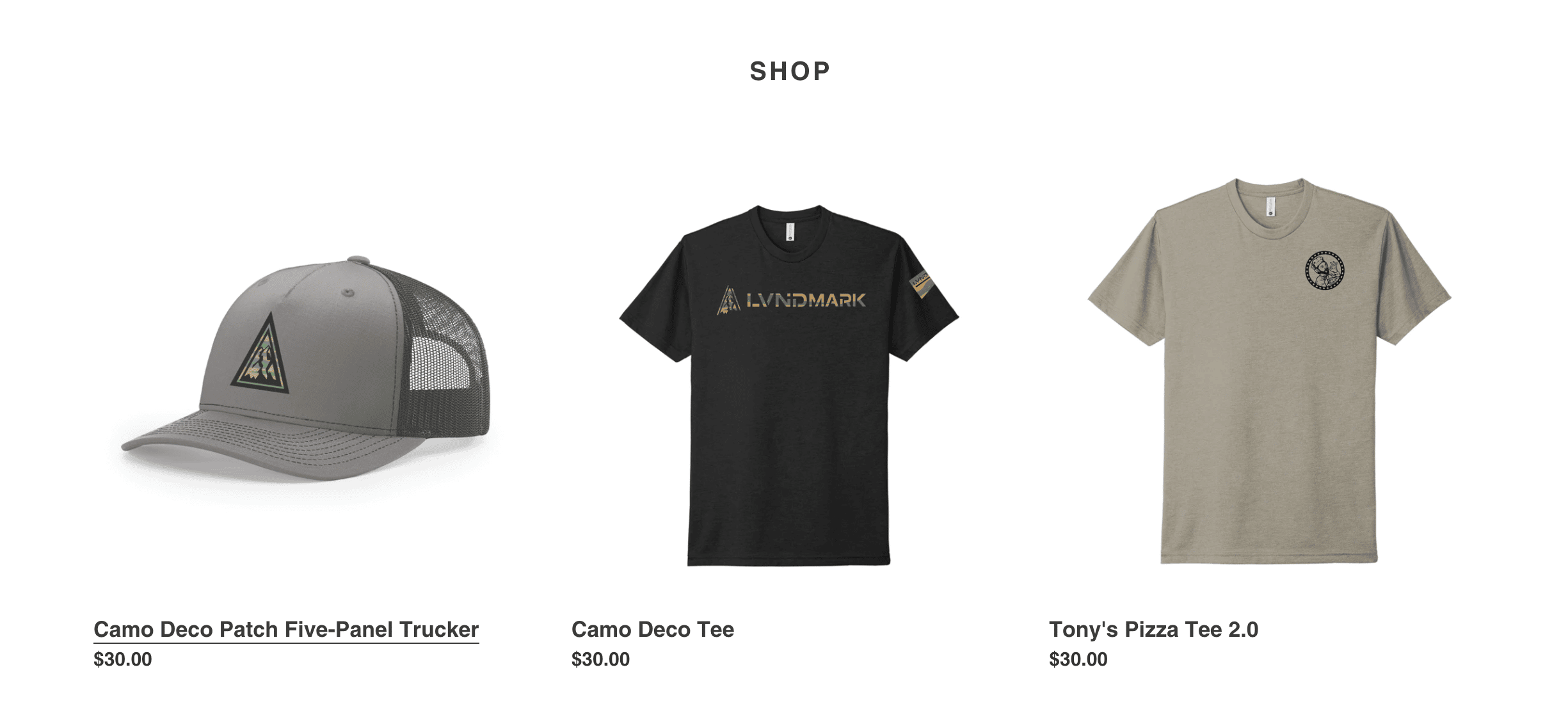 As mentioned earlier, Tony launched a merch store for his brand, Lvndmark. Tony sells caps, T-shirts, water bottles, and even bottle openers in the store. His earnings on merch are unknown, but the items he sells range from $5 to $60.
Who Sponsors Lvndmark?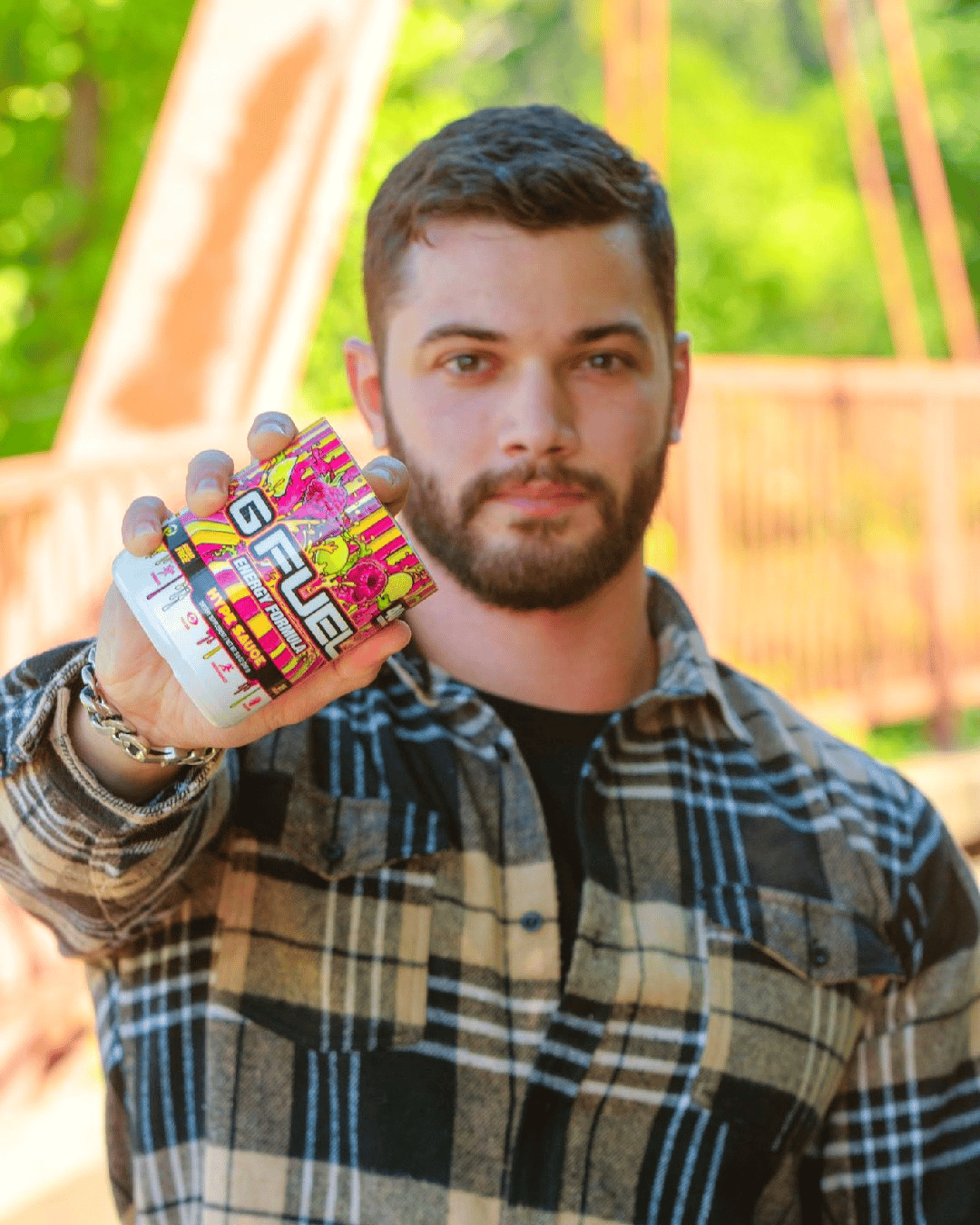 Lvndmark has sponsorships from G Fuel, a well-known energy drink in the Esports industry. They produce sugar-free energy drinks. He is also sponsored by NordVPN, a virtual private network provider. Tony also promotes Empire Jerky, a brand of beef jerky. Unfortunately, Tony's earnings from these brand deals are unknown.
Conclusion
Lvndmark's career is set to reach higher heights, and his net worth will likely increase as well. With endless opportunities for content creators like Tony, he'll surely make more from doing what he loves.