Ibai is a streamer and shout caster from Spain. He co-owns the esports team KOI and has used his notoriety to establish himself as a celebrity in Spain and around the world. He has since made a name for himself, has gained fame, and now has a net worth of $16 million.
Who is Ibai?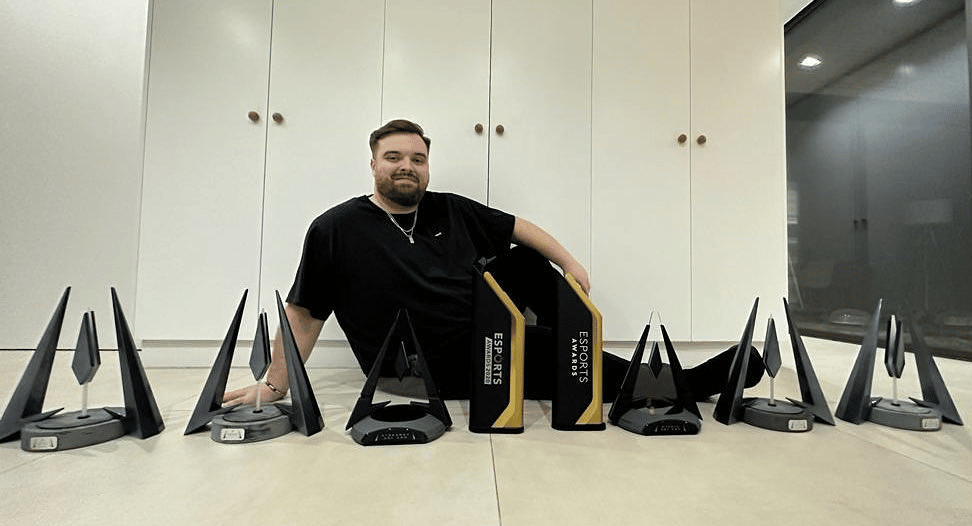 Ibai Llanos is a famous streamer originally born in a city in Spain called Bilbao. He has always been interested in playing League of Legends matches. His love for the game and his talent for being an announcer has enabled him to build a career calling League of Legends matches in different leagues and tournaments.
As a Broadcaster
Ibai began his journey in competitive gaming by playing League of Legends. This was in 2014, and in the same year, he was able to narrate his first LoL match.
Of course, the first match Ibai ever commentated on was a League of Legends match. He was given this chance during the Liga de Videojuegos Profesional (LVP) in 2014. As he pursued his passion, he found himself relocating to Barcelona.
As a Content Creator
After his time with LVP, he decided to become an exclusive content creator for G2 Esports. This organization has Esports teams that compete in the following Esports games:
League of Legends
Valorant
Counter-Strike: Global Offensive
Hearthstone
FIFA 23
Minecraft
Ibai did eventually leave G2 Esports to become a Twitch streamer. With over 12 million followers on this streaming platform, Ibai is easily one of the most famous streamers. This Spanish streamer has at least 60,000 viewers per stream.
To this day, he holds the record for the most concurrent viewers on a single live stream on Twitch. He reached over 3.3 million viewers for a boxing event he streamed on Twitch. Before Ibai broke this record, it was once TheGrefg's with 2.3 million live viewers.
He was also the host of Hoy No Se Sale (Ubeat.tv) and now hosts his own podcast entitled Charlando tranquilamente. This podcast has guested many big names, such as Ed Sheeran, Pau Gasol, Sergio Ramos, and many more.
Ibai also has a YouTube channel with over 10 million subscribers.
As an Esports Team Owner
Ibai is one of the co-owners of the Spanish Esports team called KOI. He built this Esports team with Gerard Pique in 2021. Their team competes in Valorant and League of Legends games.
Awards and Recognitions
Since he started his career as a caster, he has been nominated and has won several awards.
Here's a list of the awards he has won through the years:
Best Caster from 2015 to 2018 – Trasgo de Oro
Streamer of the year from 2020 to 2022 – Esports Awards
Fail of the Year, Song of the Year, Event of the Year 2021 – ESLAND Awards
Games that Ibai Plays
League of Legends
Valorant
Minecraft
Among Us
Grand Theft Auto V
Fall Guys
Social Media Presence
Apart from being a famous sportscaster and Twitch streamer, Ibai is also active on various social media accounts.
He makes it a point to engage with his fans and followers. You can join his Discord server.
Ibai Net Worth – How They Made Money
Ibai is such a well-known personality in the gaming scene. As a caster, streamer, and YouTuber, you can be certain that he earns quite a lot. His net worth is around $16 million. Ibai earns money through his channels and as a primary broadcaster.
He earns approximately $2.5 million a year from subscriptions, donations, ads, brands, and his other businesses.
How Much Does Ibai Earn From Twitch?
Online streaming is currently the main focus of Ibai LLanos. He allegedly earned $2.3 million just between August 2019 and September 2021. With the tens of thousands of viewers present on his live streams, it's easy to understand how much he can earn.
Ibai has the potential to earn almost $200,000 per month on Twitch. From Twitch subs alone, he can earn at least $160,000 per month. In addition, the ads he runs on his channel can generate $30,000 monthly. Not to mention the unknown amount of donations he receives.
How Much Does Ibai Earn From YouTube?
As for YouTube, Ibai likely earns at least $160,000 on Google AdSense.
His combined Twitch and YouTube earnings make him at least $360,000 per month or $4.3 million per year.
Other Sources of Income
Of course, Ibai also earns money through the Esports team he owns. In addition, he also makes money through brand deals.
Who Sponsors Ibai?
There are a few of the many brands that have sponsored Ibai in the past.
Doritos
ColaCao
Domino's Pizza
Movistar
CUPRA
Rogue
Conclusion
Ibai Llanos is one of the most celebrated names on different platforms around the world. His career has grown into something big, and with that comes fame and fortune.