Hasan Dogan Piker, the infamous left-wing political commentator and popular Twitch streamer has been a celebrated name on the internet social media platforms. Being a consistent live-streamer has helped Hasan to rise in the industry. With his growing popularity, some people have been asking what is HasanAbi's total net worth and his dating status. Find out more about HasanAbi's career in the article below.
Who is HasanAbi?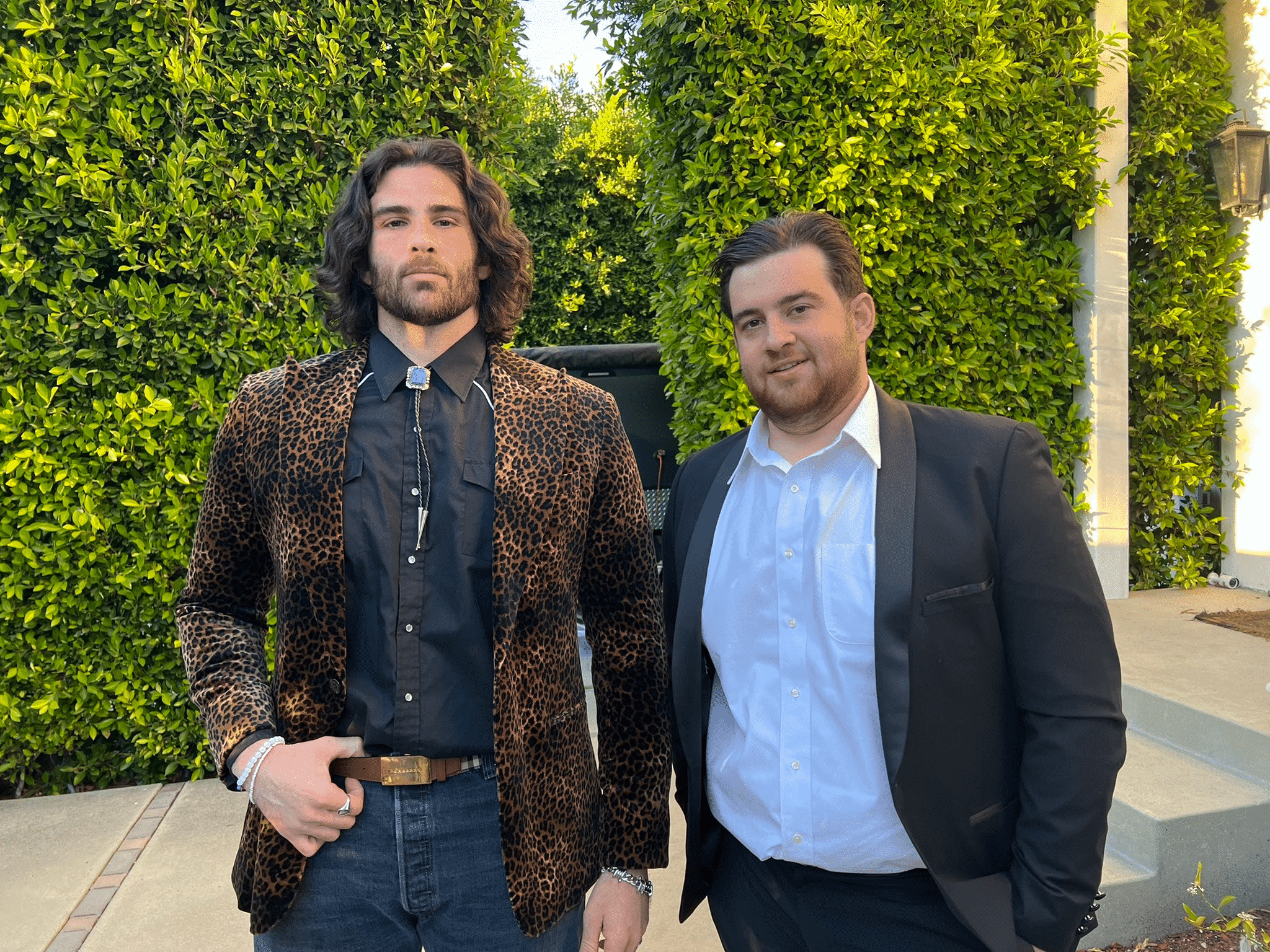 Early Life
HasanAbi, born Hasan Dogan Piker, is a Turkish-American Twitch streamer. He was born on July 25, 1991 at New Brunswick, New Jersey, United States.
As a child, he was already interested in the gaming culture and often read Turkish video game magazines instead of doing strenuous physical activities in school.
Hasan finished college at Rutgers University where he graduated with a degree in political science and communication studies. During his college years, he was affiliated with TYT (The Young Turks) Network, where he did his internship.
Life as a Left-Wing Commentator at The Young Turks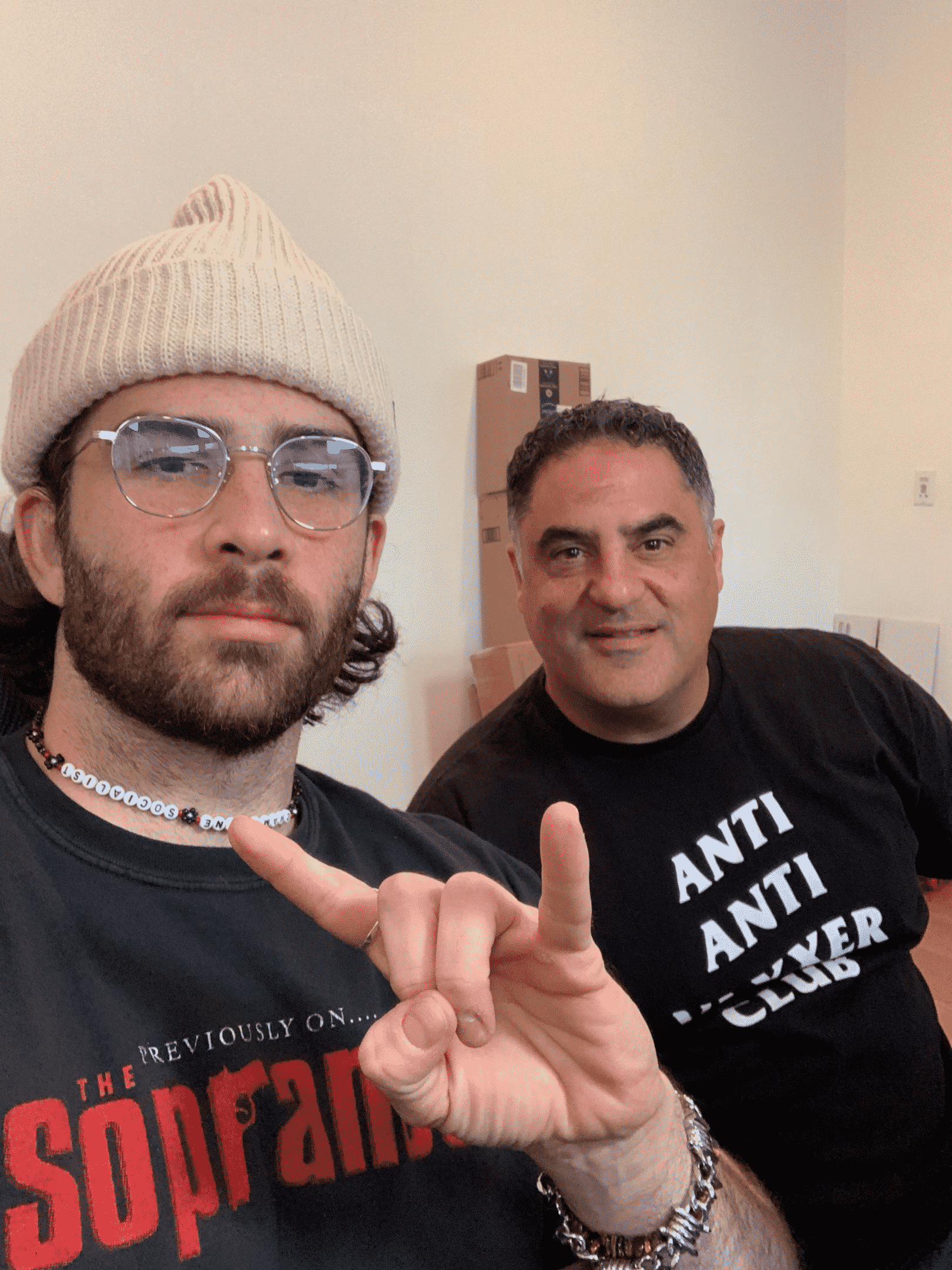 The Young Turks (TYT) is a progressive news show co-founded by Cenk Uygur, Hasan Dogan Piker's uncle. This was where HasanAbi was discovered when he did a political commentary in one of the network's shows. Having created numerous engagement from viewers with his political views, Hasan rose to popularity and became a regular on TYT Network. His audacity and vocalness in his views is what made him resound in politics.
In 2019, Hasan (being a leftist political commentator) had a heated encounter with Dan Crenshaw when he made an uncalled for comment on American Foreign Policy over against Crenshaw's advocacy "for senseless wars that send thousands of men and women overseas for the profits of the military industrial complex".
During his time with TYT, he was able to produce his own shows like The Breakdown and AgitProp with Hasan Piker.
He would continue to be the famous left-leaning political commentator that he is on TYT until 2018 before finally streaming full-time on Twitch.
Becoming a Twitch Streamer
Hasan left TYT in 2018 and started streaming full time in the Purple Platform. According to Hasan, he chose Twitch in order to reach out to a younger audience that may not be well-informed of the current political struggles in the US.
Continuing to influence on Twitch, Hasan remains to be a leftist representation of the unheard mass on the opposition. He became the most watched Twitch streamer during the November 2021 Elections where HasanAbi streamed for 80 hours straight during the Presidential Debate.
To date, he still remains as enthusiastic in Just Chatting, streaming almost every day.
Games that HasanAbi Plays
HasanAbi is mostly a 'Just Chatting' streamer which makes up to 74% of his streaming career on Twitch. He loves to talk about political views of people and enjoys being a left-wing commentator in terms of the US Government politics.
Although mainly streaming 'Just Chatting' online, Hasan also plays online games from time to time. Some of the games HasanAbi plays are the following:
Grand Theft Auto V
Elden Ring
Call of Duty: Warzone
Call of Duty: Black Ops 4
Among Us
Fortnite Battle Royale
Game Awards & Nominations
HasanAbi also has his fair share of nominations and awards as a streamer. These are the following:
The Breakdown – nominated Best Web Series in the 10th Shorty Awards;
The Breakdown – nominated under News & Information Category at the 2018 Webby Awards;
HasanAbi (himself) – won 'Like & Subscribe' in theScore eSports Awards 2020;
He also made it in the News Category during the 10th and 11th Streamy Awards; and
He recently won the Best Just Chatting Streamer on The Streamer Awards 2022.
HasanAbi Net Worth – How They Made Money
For every Twitch streamer, income is generated through ads viewed per live stream, donations, and active/paid subscriptions.
How Much Money HasanAbi Makes From Twitch?
HasanAbi generates income on Twitch via streaming gameplay, donations, ads viewed on live streams, and active subscriptions. He has 1.93 million followers on Twitch with more than 50,000 active subscribers and 110,127,102 total views.
With these figures, he will most likely earn a total of $160,000-$180,000 monthly on Twitch from subscriptions, ads views, and donations.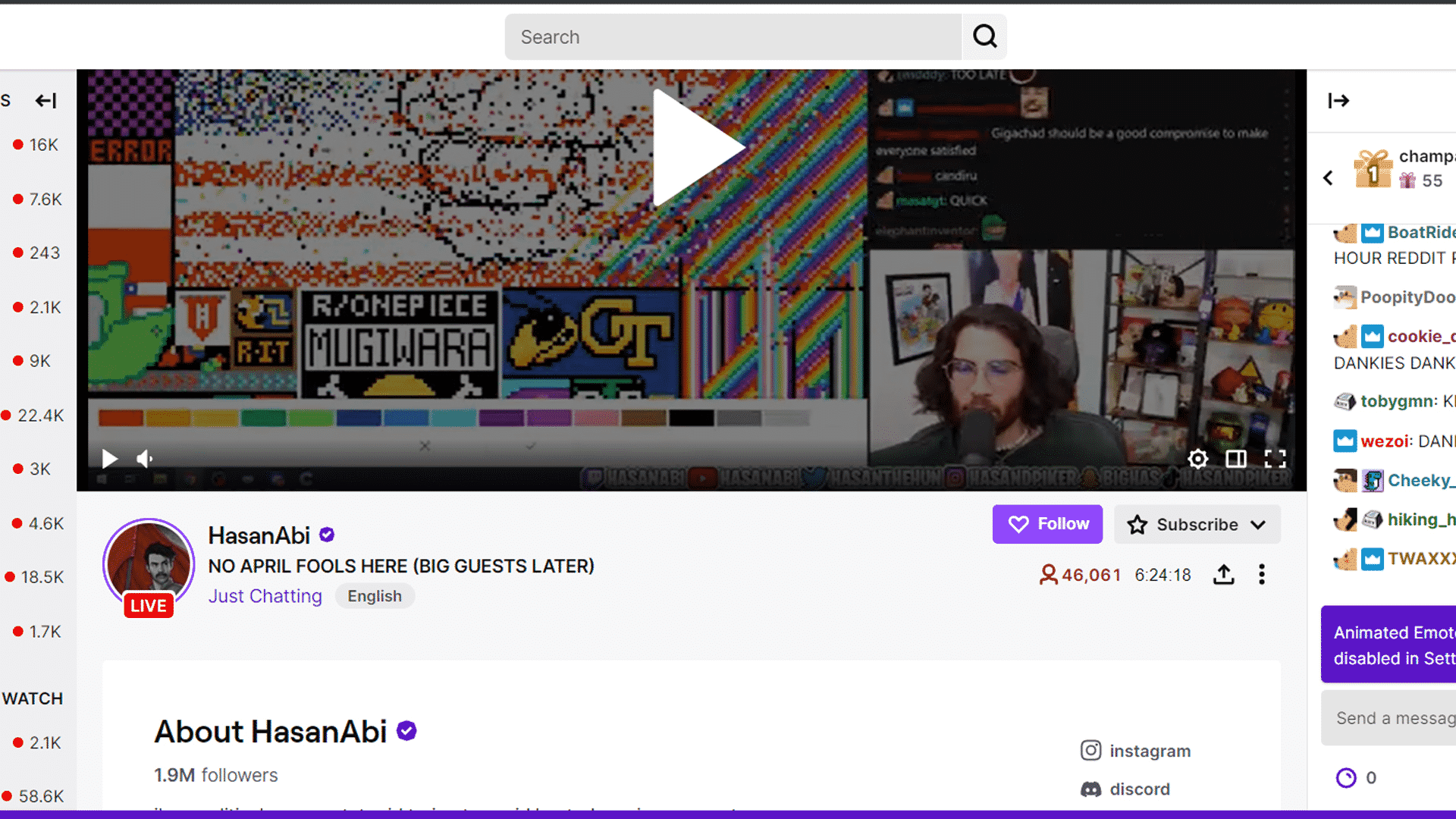 HasanAbi Twitch Tracker Stats
How Much Does HasanAbi Earn From YouTube?
HasanAbi earns from his YouTube account mainly through paid advertisements on each view. His YouTube channel's ad revenue is approximately $12,000-18,000 monthly.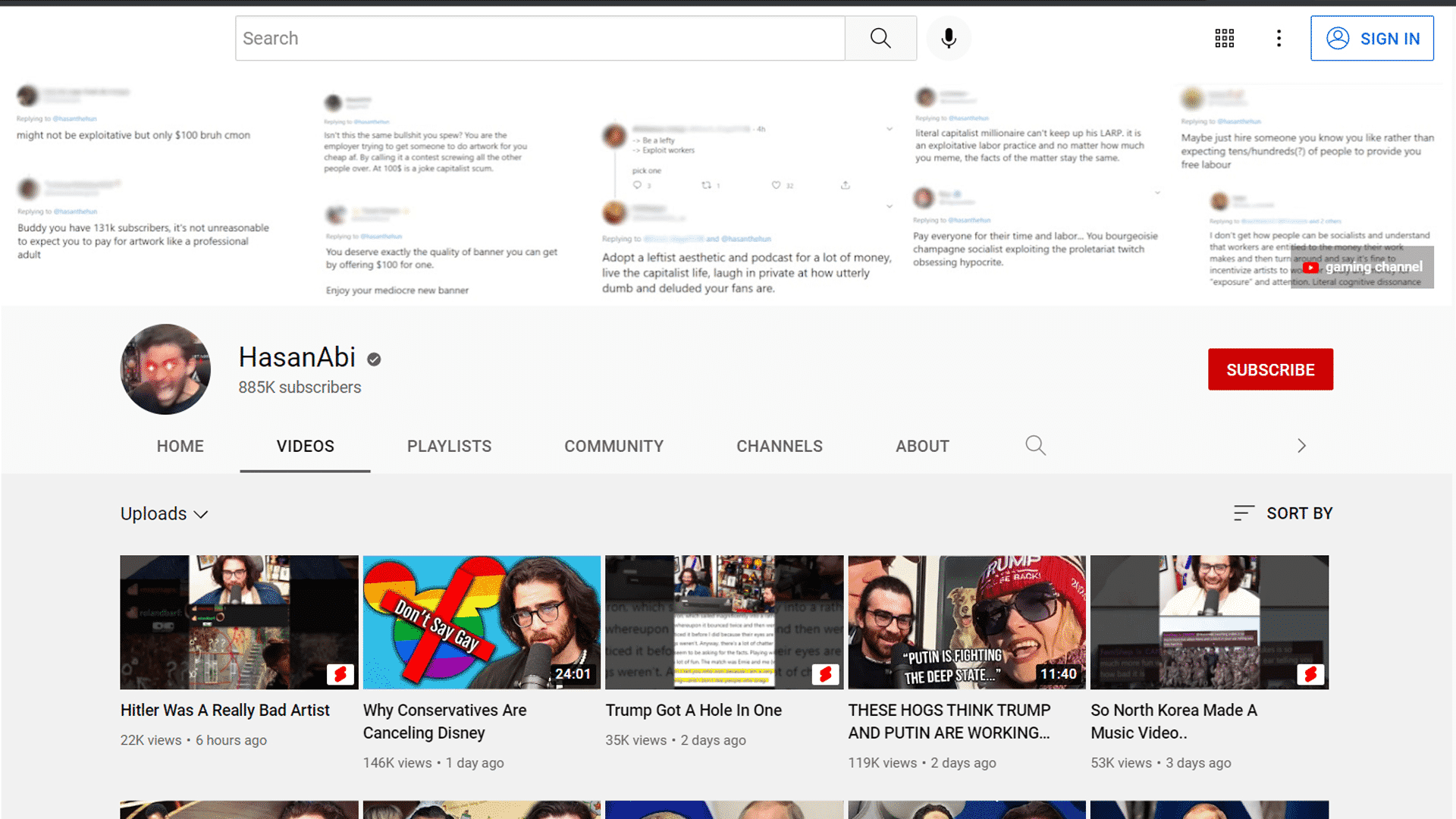 With Twitch and YouTube earnings combined, HasanAbi makes around $172,000-$198,000 every month excluding merch sales, exclusive contracts, and other brand deals.
HasanAbi Merch
HasanAbi has merch available on Represent which sold a total of 4,243 items in December 2020 and also in Ideologie where most of his items are either out of stock or sold out. He also advertises his merch via RedBubble where you can find various items related to HasanAbi, from cool tees to funny stickers.
Who Sponsors HasanAbi?
There's limited information about HasanAbi's sponsorship deals because he doesn't really publicize it. He once had a deal to promote NFTs in 2021 alongside Nmplol, following Destiny's stance on NFTs.
FAQs About HasanAbi Piker
What is HasanAbi's net worth in 2022?
Following through the trend of his monetary income, Hasan Piker's estimated net worth should reach the $4 million mark by the end of 2022.
He recently bought a $2.74 million house in West Hollywood in 2021 proving just how much of a millionaire Hasan Piker is.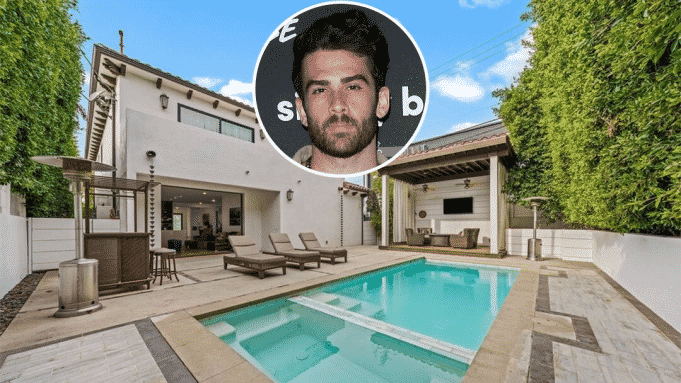 Who is HasanAbi dating now?
HasanAbi appears to be single at the moment. His most controversial dating relationship might have been with porn actress, Janice Griffith, whom he dated in 2018.
Following that controversy, he was also rumored to be secretly dating Twitch star Imane "Pokimane" Anys in 2019 but Pokimane cleared off the issue saying she and Hasan are not and was never in that kind of relationship.
What is HasanAbi known for?
Hasan Piker is known for being a left-leaning political analysis. He was discovered when doing a comment on politics on TYT network created by his uncle. Eventually, he became a famous political commentator on The Young Turks network for quite some time. Now a full-time Twitch streamer, Hasan continues to do political content on the Purple Platform.
Conclusion
Hasan Piker wasn't really a gamer to begin with when he started streaming on Twitch. It only proves that the Purple Platform doesn't only cater to gamers all over the world but also to people who want to be heard, and want to reach out to others with what they know and what they want to stand for. If you're looking for an opportunity to get a chance to have a stage of your own where people can listen to what you have to say, Twitch TV might be for you.