Alexandre Borba, more famously known as Gaules, is a Brazilian Twitch star and former pro player and coach of the popular video game Counter-Strike. Today, he spends his time as a caster in different Counter-Strike gaming leagues and streams Counter-Strike & other video games on Twitch.
Who is Gaules?
The gaming name Gaules is a famous name in Esports Brazil. His real name is Alexandre Borba Chiqueta. Apart from being a famous Brazilian streamer today, Gaules is a retired pro player and coach. His Esports career skyrocketed with his amazing tactical skills as a Counter-Strike player.
Many fans may know that his life took a turn in 2017. He was diagnosed with depression and attempted suicide in December of that year. It truly was a dark phase in his life, but with the support of many, the help of therapy, and his new-found hobby of streaming on Twitch, he was able to recover and reclaim his life.
Today, Gaules is one of the streamers who have a verified Twitch account. He has more than 3.8 million followers on the popular streaming platform and is currently working as a caster in gaming leagues too.
Road to Professional Gaming
His professional gaming career started in his early years when Gaules had the opportunity to build and be responsible for Monkey Tatuapé's junior team. This allowed him to attend the 2001 Cyberathelete Professional League in Rio de Janeiro, Brazil.
Fate allowed Gaules to replace one of the main team members who was performing poorly during the tournament. However, this did not last long as the team's management chose other best-performing players to join their roster.
Despite his disappointment with this decision, Gaules continued to pursue his dream of becoming a pro gamer. He pioneered his own team, which he called g3nerationX. His teammates included:
Igor "VIP" Melro
Rodrigo "crash" Rodrigues
Mee
Feijaum
The team's first claimed championship was in 2003 during the Virtual Space Championship. Since then, g3x has participated in and won several tournaments, including:
LatinCup 2004
CPL Brazil 2006
Razer Rising Star Season 1: South America 2016
ESL Brasil Premier League Season 1 & 2 2016
World Cyber Games Final 2016
All of which are Counter-Strike competitions.
His professional gaming career ended in 2007, but he continued as a gaming coach until 2013. In addition, he has worked as a commentator for several tournaments in the past years.
Gaules Twitch Girlfriend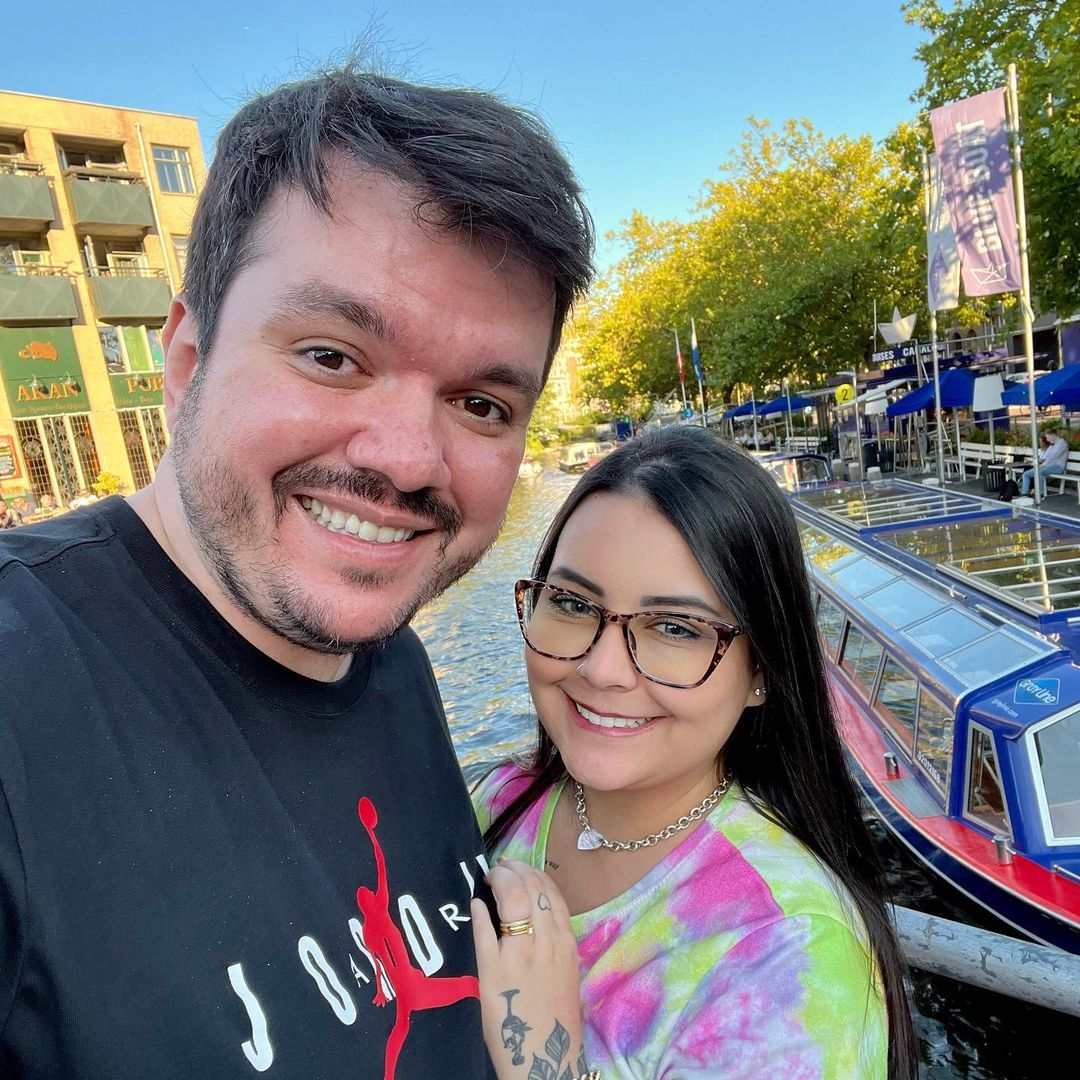 If you are actively following Gaules on social media, then you would often see his girlfriend, especially on his Instagram profile. Gaules has a girlfriend named Lett Pereira, who is also a Twitch streamer.
If you're interested in watching her streams or seeing her on social media, here are her accounts:
Games that Gaules Plays
Of course, Gaules is known for his skills in the game CS:GO. However, like many of us, he has also played a variety of games throughout the years. Here's a list of the games Gaules likes to play:
Counter-Strike: Global Offensive
Among Us
War by Grow Games
Motorsport Manager
Grand Theft Auto V
Project Zomboid
PUBG: Battlegrounds
FIFA 21
Valorant
Call of Duty: Warzone
FIFA 23
NBA 2k21
Fall Guys
And to connect with his fans, he also streams Just Chatting content on his Twitch channel.
Social Media Presence
Aside from being a professional Twitch star, Gaules is also a well-known social media personality. You can interact with him through these media platforms:
Gaules Net Worth – How They Made Money
Gaules has an estimated net worth of $7.2 million. Currently, he is able to earn more than $400,000 monthly. He has several sources of income, with streaming just one of them. Apart from earning from his streams, he also makes money through subscriptions, ads, and brand deals.
How Much Does Gaules Earn From Twitch?
As a Twitch streamer, Gaules earns around $400,000 monthly on the platform.
From channel subscriptions alone, he has the potential to earn almost $300,000. This is assuming that more than 70,000 of his viewers are subscribed to his channel.
With his average viewership of more than 30,000 Twitch users, he can earn $125,000 on ads alone.
How Much Does Gaules Earn From YouTube?
Gaules significantly earns less on YouTube than on Twitch. His income from this platform mostly comes from his Google AdSense trickles down to a little bit over $4,000 monthly.
Who Sponsors Gaules?
Thanks to Gaules' professional career and entertaining streams, he has been sponsored by several brands over the course of his career. Here are the many brands that have sponsored Gaules:
Red Bull
Budweiser
GamersClub.GG
VamosGG
CS.Money
Tamo Junto Nesse Game
Conclusion
Gaules is an icon in the world of gaming. This has brought him fame and fortune as he built his career and reputation in the Esports community.