Minecraft continues to be one of the most played video games in history, and it doesn't seem to slow down any time soon. Since its release, it has taken the gaming world by storm, and millions of fans around the globe are still hungry for more content. The number of YouTubers who became successful by streaming Minecraft is as impressive as ever. One of those streamers who rose to stardom by creating videos that center around Minecraft is Clay, a.k.a. Dream.
Dream is currently one of the most followed Minecraft streamers in the world, with over 28.6 million subscribers on his main YouTube channel alone. With such a huge fanbase, it will make anyone wonder how much money Dream makes doing what he does?
In this article, we'll dive into the details of how much money does Dream make and his estimated net worth as of 2022.
Who is Dream?
Dream is a top YouTuber in the gaming category and Minecraft streamer that rose to popularity in 2019, even though his main channel was created in February 2014. He only started uploading regularly on his YouTube channel in 2019 up now and skyrocketed to fame within this short period of time. His videos are usually him doing Minecraft challenges and speedrun tests.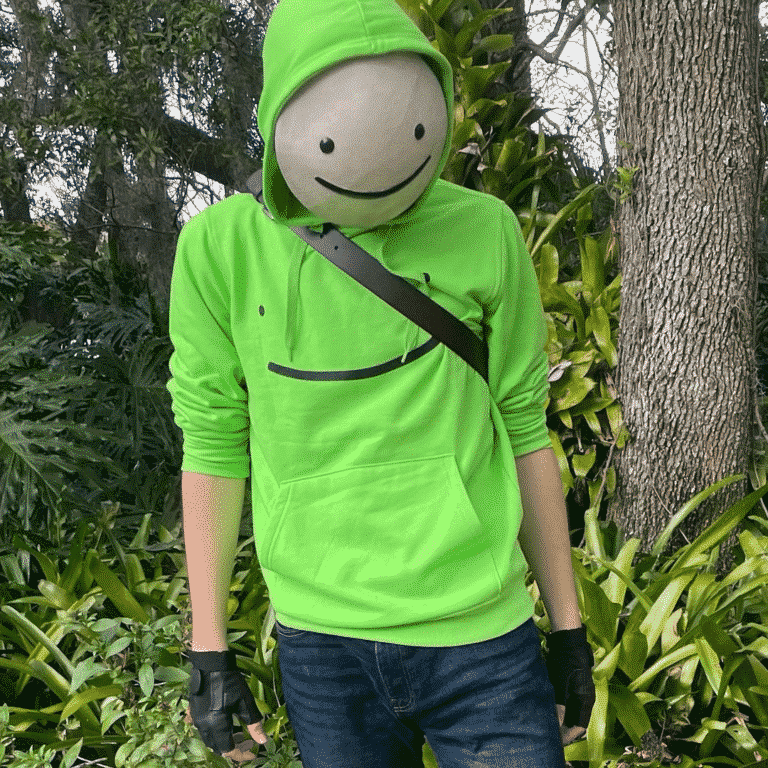 Besides streaming Minecraft videos and other games, Dream is also dabbling into other fields such as music, tech, and he even sells his own merch. We'll discuss more of this later.
Dream's Rise to Popularity
Dream's first video on YouTube was him playing Minecraft poorly in an attempt to trigger viewers–and therefore, push the number of viewers higher. However, what probably brought him to the internet stage was when he uploaded a video on how he figured out the seed of PewDiePie's Minecraft world, and this particular video got him on the trending list.
Following that incident, Dream quickly rose to fame and became a prominent YouTube streamer primarily making Minecraft videos and challenges. Except for his Minecraft videos, his other YouTube channels such as Dream Music and Dream Tech has a large number of following.
While he usually uploads videos of him playing Minecraft and still doing all sorts of challenges, he also collaborates with other famous YouTube streamers. He is also part of "Dream Team," along with Sapnap and GeorgeNotFound.
Dream won the Streamy Awards and The Game Awards in 2020 and 2021.
Identity and Personal Life
Dream is quite unique among ultra-popular streamers in the sense that he is very private about his identity and life. He doesn't disclose much about his personal life and background, and even his face remains a mystery.
His real name is also not known, either. However, there are sources that claim his real name is "Clay" or "Clayton Huff", including an IMDB page that is attributed to him and a number of blog posts online.
Although he still keeps his identity a mystery, he has spoken about his ADHD diagnosis in one of his videos.
Games that Dream Plays
Besides Minecraft, Dream has played Toontown Online on Twitch. Toontown is a massively multiplayer online role-playing game developed and released by Disney. Still, Minecraft is the only game that he streams most of the time on Twitch and YouTube.
Dream Net Worth – How They Made Money
Besides being a popular streamer and YouTuber, Dream is also a music artist and sells merch on his website. While having a massive social media fanbase is impressive enough, adding those two will surely make anyone wonder how much money Dream makes.
To tell the truth, it's a bit difficult to determine exactly how much is Dream's net worth because of many reasons such as his anonymity. However, we can make a nice assumption that his estimated net worth might be at least $5 million to a nifty sum of $14 million.
How so?
Dream takes his income from three major sources: his content on YouTube and Twitch, his merch, and his music on streaming platforms such as Spotify. Let's briefly discuss each.
How Much Does Dream Earn From Twitch?
As of February 2022, Dream has 5.9 million followers, and as an affiliate, he earns money whenever he goes live. High-earning streamers reportedly earn about $3,000 to $5,000 per 40 hours of live streaming.
In addition to these benefits, Twitch streamers also earn revenue from ads, which can be more than a hundred dollars every 50 subscribers. Even though he doesn't put much content on Twitch, his fans are always ready to jump into his live stream whenever he does and that earns him money.
How Much Does Dream Earn From YouTube?
With 28.6 million subscribers on YouTube, it's safe to say Dream earns significantly on the platform through YouTube advertising revenue and other methods of monetization.
On average, a monetized YouTube channel could earn $3 to $5 per 1,000 views. On his main channel alone, Dream has a total of 2.48 billion views and each of his videos has more than a million views. He also has other YouTube channels such as Dream Tech, Minecraft Manhunt, Dream Music, Dream Team, and DreamXD. Putting that into consideration, Dream may be earning an estimated revenue of around $17,000 per video, or maybe even more.
Dream Music
Dream also has a YouTube channel as I've mentioned in the previous section. His music is also streamed on Spotify, and he may be earning around $3,000 to $3,500 per one million streams. His current most popular song, Roadtrip, has more than 88 million plays. Besides that, Dream has one million monthly listeners on his Spotify account, which means his fanbase is also huge on this platform.
Merch shop
Dream has a merch shop where he sells various items such as caps, shirts, wristbands, pullovers, and beanies. He promotes them on his Instagram and Twitter accounts, which also have a large following. It's safe to assume that his shop does well and earns him money.
Who Sponsors Dream?
Dream is known to have collaborated with celebrities and YouTubers, most notably:
MrBeast – In 2021, Dream partnered with him in adding the limited-edition Dream Burger to the menu of MrBeast Burger, a fast-food restaurant chain he owned.
Alec Benjamin – He and Dream worked together to release the song Change My Clothes, which became a hit and has been played over 40 million times on Spotify.
Conclusion
Great games such as Minecraft have made a lot of talented streamers popular on Twitch and YouTube, but Dream's rise to the top was impressive. Within just a couple of years, he became one of the most followed Minecraft streamers in the world with over 28.6 million followers on his main YouTube channel alone.
Within that short period of time, he has also done other remarkable feats such as releasing his own songs and merch, which earned him a considerable amount of money. While we could only surmise and estimate how much money he earns, Dream's real net worth might still remain a mystery, just as much as his true identity.