Herschel 'Guy' Beahm IV is widely known for his 'Dr. Disrespect character': the infamous guy with a mustache and mullet wig in the gaming world. Beahm has undeniably become a well-known internet personality with his boastful yet funny over-the-top act.
Find out more about Dr. Disrespect: net worth, facts, stats, personal life, streaming career, FAQs, and more in this article.
Who is Dr. Disrespect?
Guy Beahm is a world-renowned social media influencer and online gamer known for his famous 'Dr. Disrespect' alter ego which he started portraying while playing 'Halo 2' on Xbox.
Personal Life
Herschel Beahm IV, more commonly known as "Dr Disrespect" was born on March 10, 1982 at Encinitas, California US. He studied at the California State Polytechnic University where he took up a Business Course with a major in Marketing Management. During his time at the university, Beahm was part of the Division II NCAA Basketball.
Working at Sledgehammer Games
In 2011, Beahm worked for Sledgehammer Games as a Community Manager and was later promoted to Level Designer the following year. Becoming an expert in online multiplayer games, he became the multiplayer map designer for Call of Duty: Advanced Warfare.
During this time, Beahm started to be a part of the streaming community on Twitch.
Gaming & Streaming Career – Battle Royale Games
Guy 'Dr. Disrespect' Beahm uploaded his first YT video in January 2011 showcasing a Call of Duty: Modern Warfare gameplay. Later that year, he began focusing on Twitch streaming and was inactive in YouTube for a long time.
When streaming on Twitch, Dr. Disrespect mostly streams battle royale games such as H1Z1, PUBG, Fortnite, Call of Duty: Black Ops 4, and Apex Legends.
Game Awards & Achievements
With his popularly humorous and exaggerated Dr. Disrespect persona, Guy Beahm gained recognition in ESports Awards. In 2017, he won his first Streamer of the Year Award, and then, won the same award again in 2019.
He also won the Trending Gamer Award in 2017 by The Game Awards.
Games that Dr. Disrespect Plays
The 'expert' Dr. Disrespect has been seen playing several games online including the following:
Call of Duty: Black Ops
PlayerUnknown's BattleGrounds (PUBG)
Apex Legends
Fortnite Battle Royale
Counter-Strike: Global Offensive
Dr. Disrespect Net Worth – How They Made Money
Just like most game streamers, Dr. Disrespect earns through online gaming/streaming, ads viewed per live stream, streaming donations, subscriptions, tournament winnings, and other signed sponsorship deals on different streaming platforms such as Twitch and YouTube Gaming.
How Much Does Dr. Disrespect Earn From Twitch?
Before becoming inactive on Twitch, Dr. Disrespect had an enormous 4.45 million followers and more than 30,000 paid subscribers. This means he should be earning more than $30,000 every month in subscriptions alone. That is more than $300,000 annually–of course, excluding ads viewed per live stream, and donations.
Dr. Disrespect Twitch Channel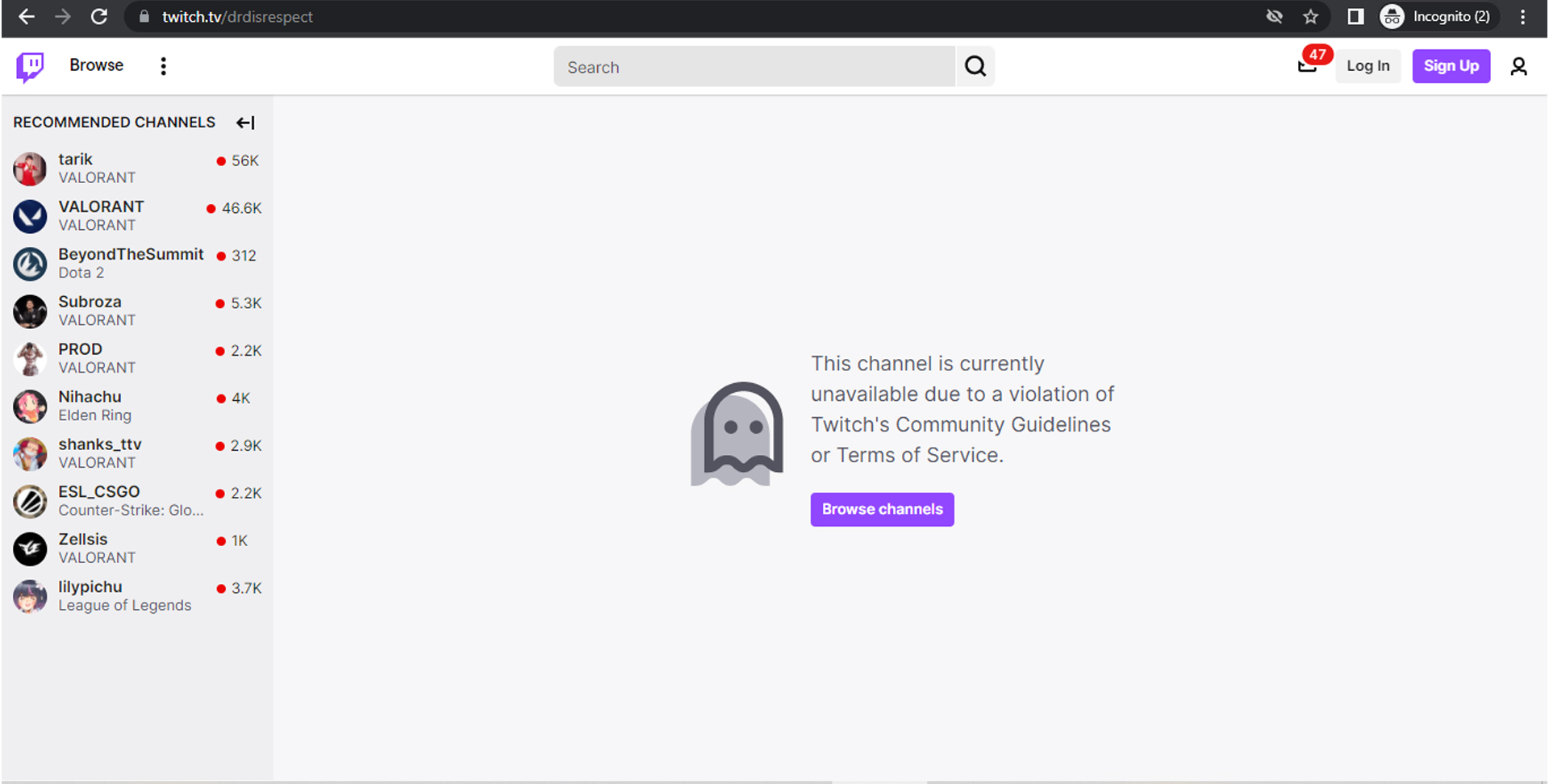 In June 2020, Dr. Disrespect received a sudden and permanent Twitch ban and was forced to switch to YouTube Gaming.
Dr. Disrespect Twitch Tracker Stats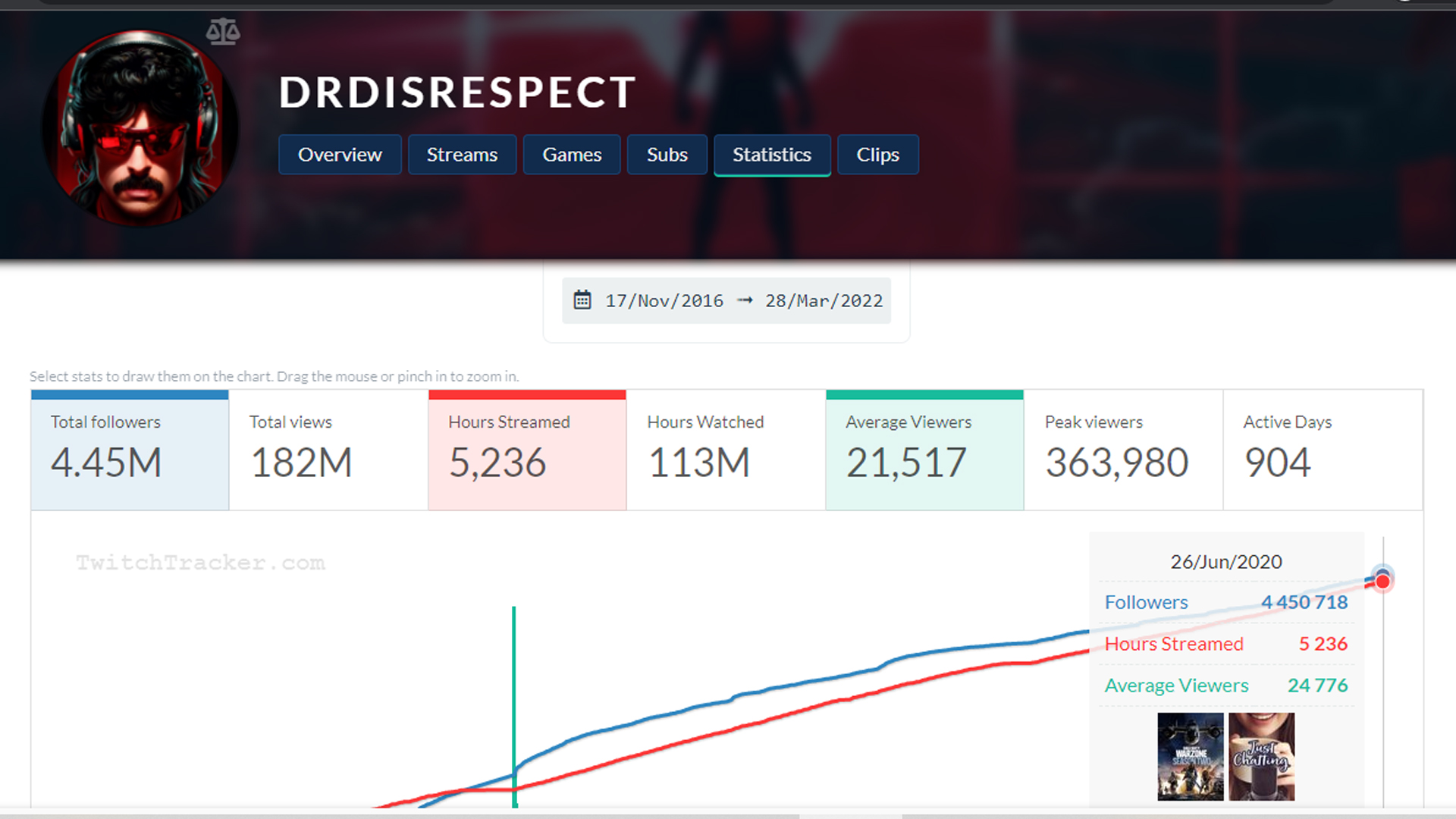 How Much Money Does Dr. Disrespect Earn From YouTube?
Dr. Disrespect's YouTube Channel has more than 280,970,516 views. This gives him around $70,000 monthly ad revenue; and more than $800,000 annually. Moreover, this estimate does not include exclusively signed contracts and brand deals from third-party entities.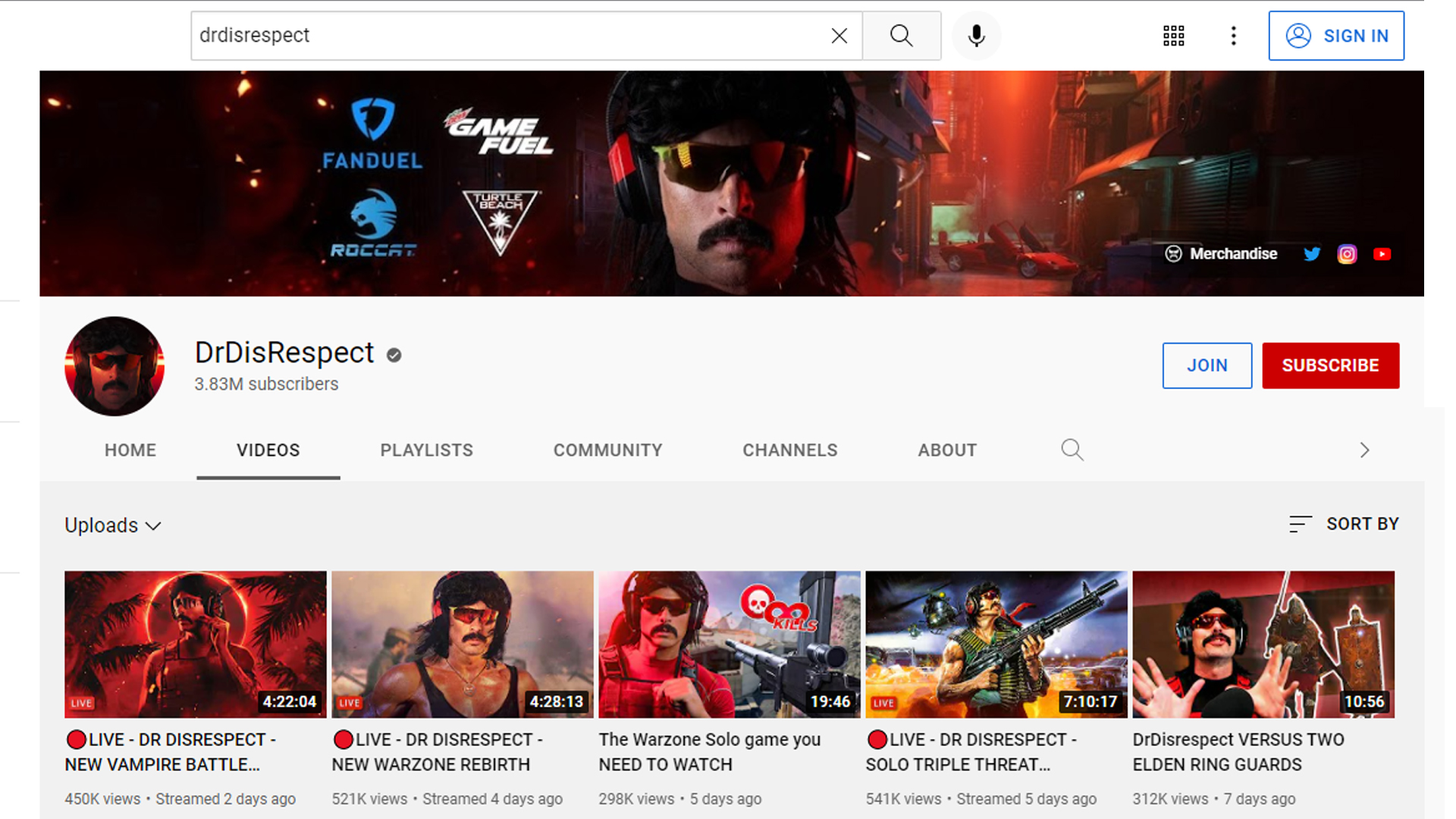 Dr. Disrespect YouTube Shorts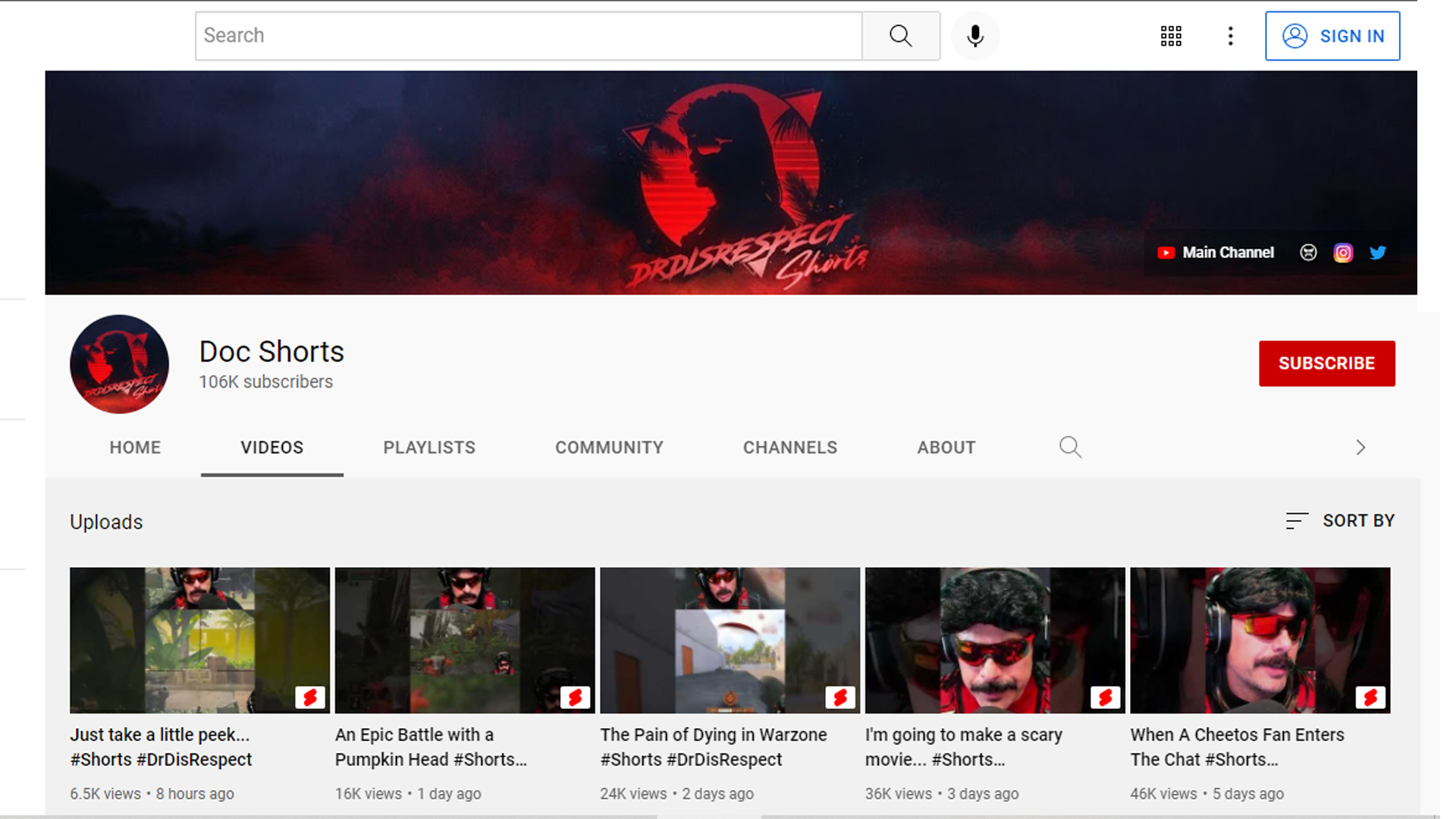 Dr. Disrespect Merch
Guy Beahm has his own merchandise sales online available at the Champions Club.
Dr. Disrespect's Book
Dr. Disrespect announced in one of his streams that he will be releasing his personal memoir entitled 'Violence. Speed. Momentum.' on August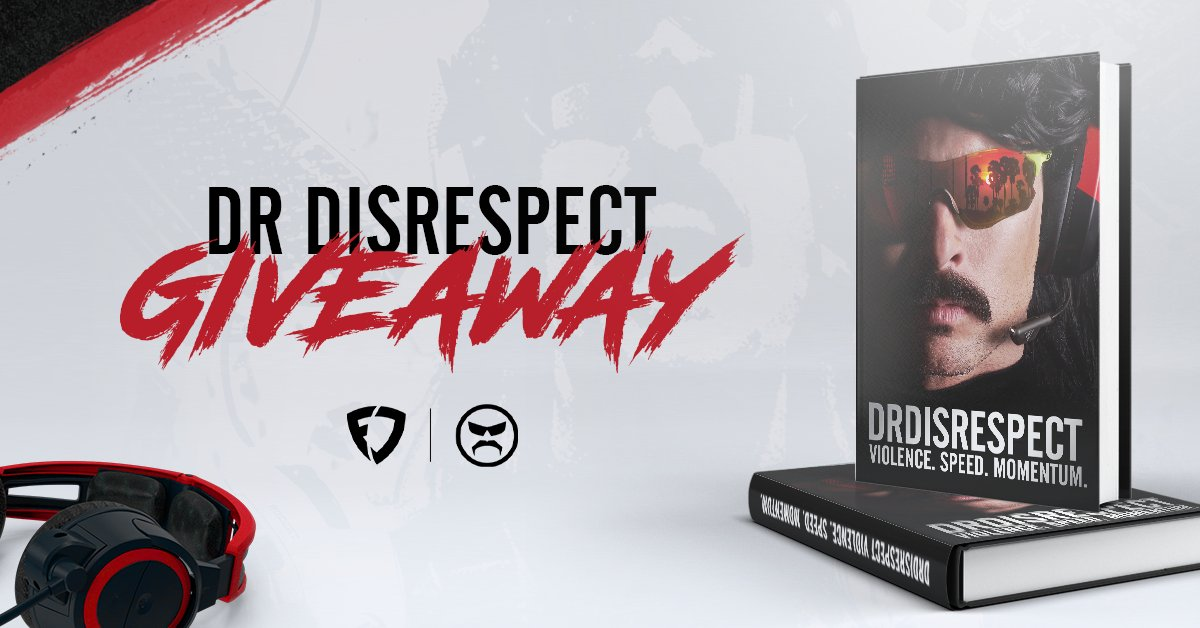 Dr. Disrespect's Movie Adaptation
Rumor has it that Skybound Entertainment will be having an animated movie adaptation of Dr. Disrespect's life story and how he made it in the streaming industry.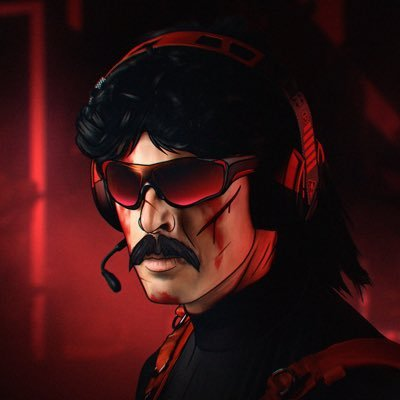 Who Sponsors Dr. Disrespect?
Streamers also earn through sponsorship deals and partnerships; and Dr. Disrespect is affiliated with Turtle Beach, Mountain Dew G Fuel, and Roccat.
FAQs About Guy 'Dr. Disrespect' Beahm IV
What is Dr. Disrespect's net worth in 2022?
Dr. Disrespect's network have been constantly increasing. Judging from the current trend of following, and exclusive contract deals, Dr. Disrespect's net worth should be able to hit the $5 million mark by the end of 2022.
Who is Dr. Disrespect wife?
Guy Beahm's wife's name was never disclosed publicly. However, he refers to his wife as the 'Mrs. Assassin' in his streams online. They both have an adorable daughter, Alana Beahm, and Dr. Disrespect enjoys his life as a family man.
Why was Dr. Disrespect banned on Twitch?
In one of his Twitter posts, Dr. Disrespect told his followers that he didn't really know why he got banned from Twitch. He also added that they will be taking legal actions in response to the sudden decision made by the Purple Platform. But the reason behind the ban was never really disclosed up until now.
What is Dr. Disrespect Two-Time Champion of?
Apparently, he holds a self-proclaimed title of winning back-to-back in the NBA Jam Tournament Championships from 1993-1994.
What is Dr. Disrespect streaming setup?
Dr. Disrespect owes his high-specs streaming setup to two of his major sponsors: Roccat, and Turtle Beach. Here's a list of his customized PC setup and peripherals:
BenQ XL2546K Monitor
Roccat Vulcan 121 Mechanical Keyboard
Roccat Kain 200 Gaming Mouse
Turtle Beach Atlas Aero Headset
DigitalStorm Custom-built PC; and
Maxnomic Commander S Ergonomic Chair
Conclusion
Herschel Beahm IV started his streaming career at the age of 30. For many people, it may seem absurd for him to only start doing so when he's already too old for games. However, his success story is surely an eye-opener for many, especially those who are passionate amateur gamers, that there is no age limit in pursuing one's dream.