As far as Minecraft gaming is concerned, DanTDM (or Dan TheDiamondMinecart) is one of the OG in the category. Having been creating content since 2012 when streaming games on YouTube didn't still get much traction, Dan is considered one of the pioneers. In fact, many YouTubers and streamers whose fame took off look up to him and mention him as one of the people they watched while growing up.
Not that he's old, though. At the age of 27, he made it to UK's Top 100 Influencer List, published by The Sunday Times, and finished at number 41. Now at 30, DanTDM is still one of the most subscribed content creators on the platform.
For a popular and legendary content creator such as himself, just how much does he earn from his Twitch and YouTube channel? How much is his estimated net worth? In this article, we'll answer all of that and more about DanTDM.
Who is DanTDM?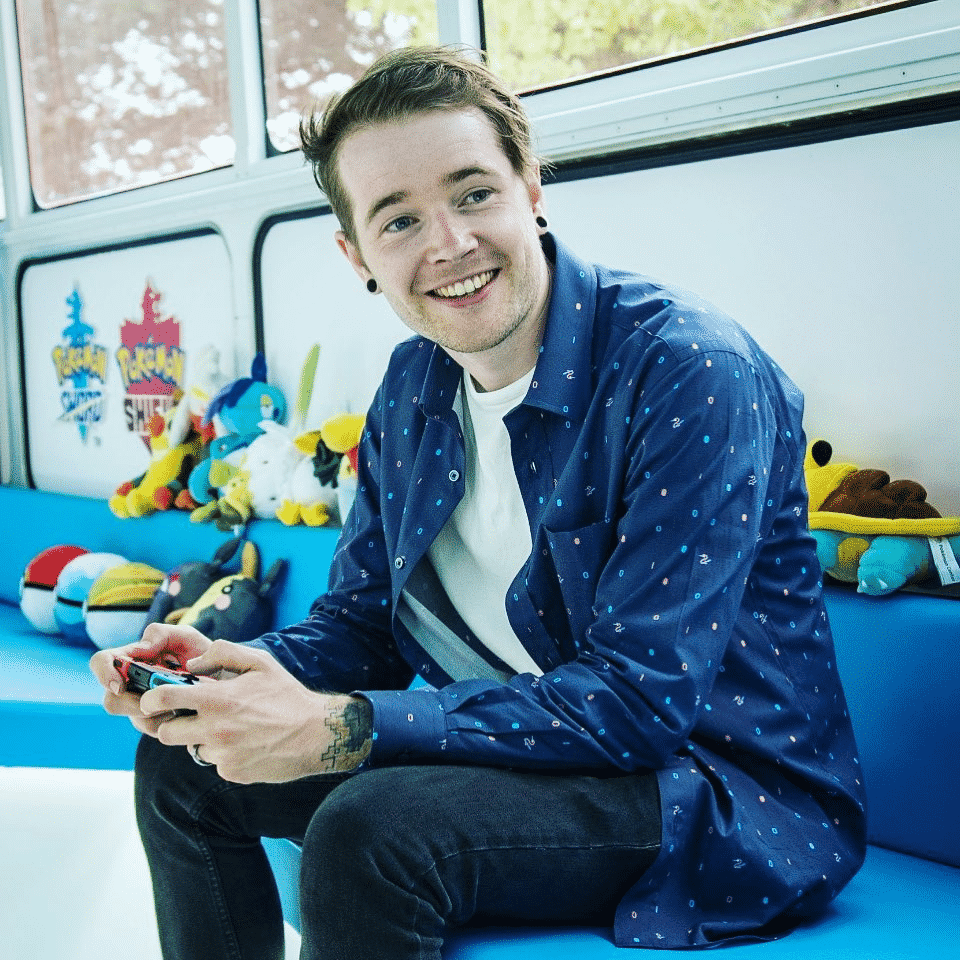 Dan TDM or Daniel Middleton is a popular British YouTuber who became known for his gameplay and reaction videos on various games, such as Minecraft, Fortnite, and Roblox. Besides having one of the top YouTube channels in the gaming category, Dan is also an actor, musician, and author.
Dan is quite unique among other gaming YouTubers as his channel and videos are suitable for younger audiences. He makes an effort to make his YouTube videos family-friendly, thus he avoids cussing and tries to make his community positive all the time. In fact, he won several Nickelodeon Kids choice awards. He also has set several Guinness World Records, including having the "Most views for a dedicated Minecraft video channel" in 2016.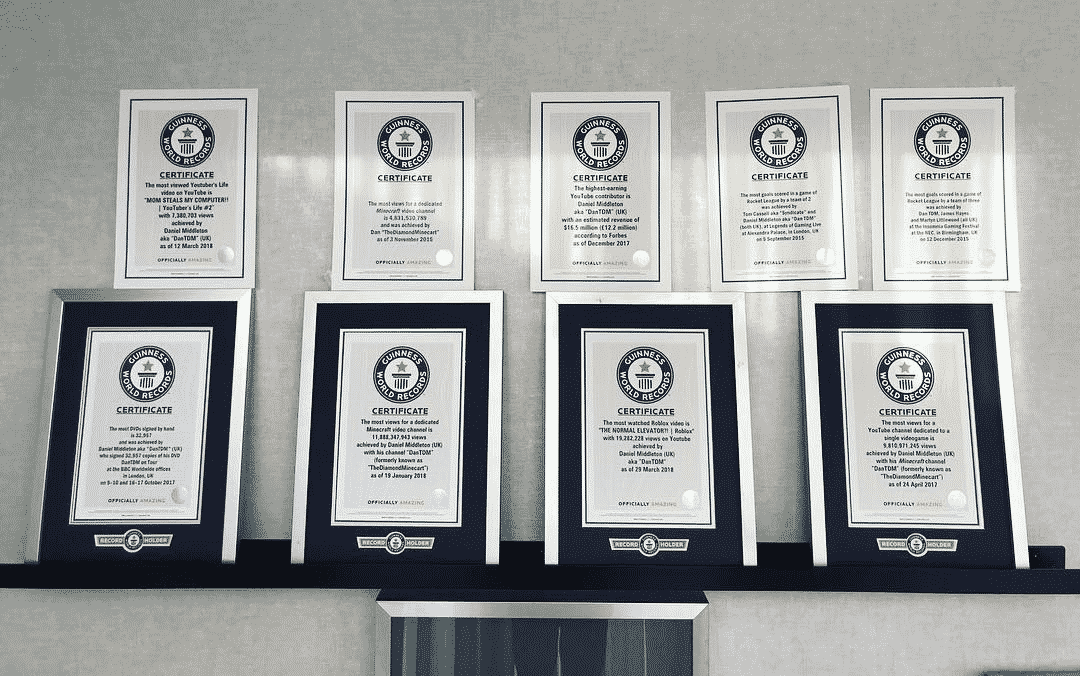 He also became number one on the Forbes list of highest-paid YouTube stars in 2017, reportedly earning a whopping $16.5 million in that year alone.
YouTube Career
Before Daniel launched the DanTDM in 2012, his first YouTube channel that's still available to be viewed today is PokemanDanLv45. As the name implies, Dan exclusively posts Pokémon-related content on this YouTube channel, including card unboxing videos and gameplay.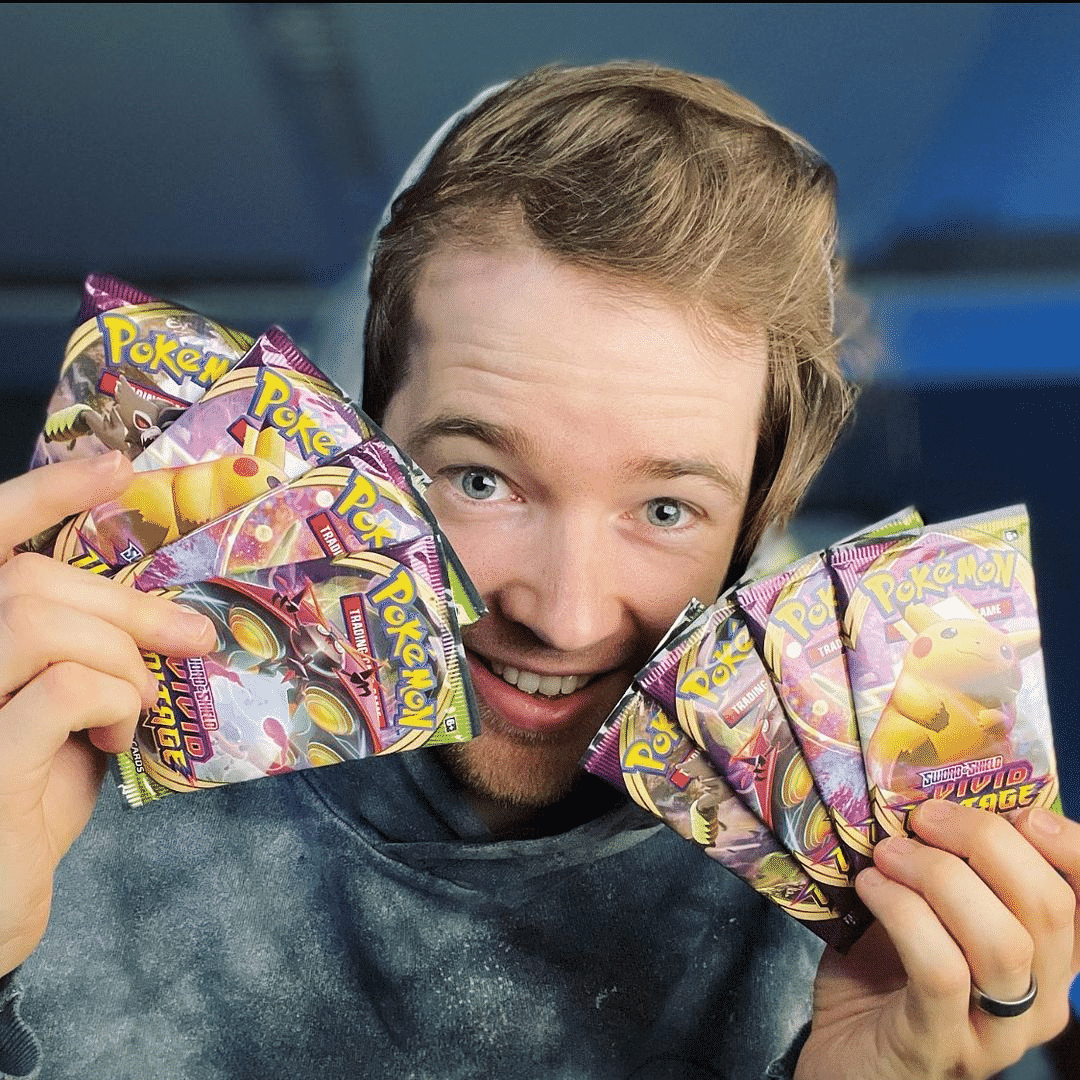 Two years later, Dan created The Diamond Minecart, which subsequently skyrocketed him to fame. While most YouTube video game content creators this time usually cater to young adult audiences and above, Dan's content on the other is mainly targeted at children. This has caused him to expand his reach beyond the scope of other YouTubers, as many parents felt safe letting their children watch his videos.
Dan usually spends his spare time editing his own videos, from the audio to the thumbnail. In the past, Dan used to upload two videos a day but this had eventually led him to feel burnt out. Although his passion for creating content wasn't diminished even a bit, nowadays, he doesn't upload videos as frequently as he used to.
His continued popularity gave way for him to star in his own web series, DanTDM Creates a Big Scene, which was then exclusive on YouTube Red and ran for six episodes.
Since then, Dan continues to upload consistently on his YouTube channel. As of April 2022, his main YouTube channel has amassed a total of 18.6 billion views and 26.1 million subscribers.
He also has other channels on the platform, including DanTDM shorts, DanTDM Live, and MoreTDM.
Going Beyond YouTube
Outside YouTube, Dan has a Twitch channel of the same name and is also a partner in the platform. Although his latest stream was in 2021, he still has 1.7 million followers.
His internet popularity paved the way for his other ventures, such as film, authorship, and music. He has appeared in the 2021 film Free Guy starring Ryan Reynolds and voiced a character on the UK theatrical version of Ralph Breaks the Internet as the character eBoy. Dan also played a major role in the interactive cinema event, DanTDM Presents The Contest. In 2016, DanTDM released a graphic novel Trayaurus and the Enchanted Crystal, which hit The New York Times Best Seller list.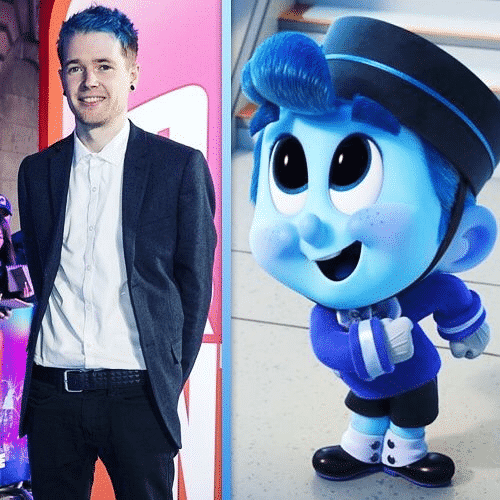 Over the years, Dan has won several awards and has been offered many great opportunities. He has also toured around the world and met with his fans.
Although, even someone as kid-friendly as DanTDM had faced internet controversy. In 2017, a media outlet reported that he received backlash from some parents because of a video he uploaded where he lit up a Hatchling toy. More recently, he shocked some fans when he uttered a curse word while streaming. However, with the internet's tendency towards drama, controversy about YouTubers is the norm. Thankfully, it didn't affect his career.
Personal Life
Daniel Robert Middleton was born on November 8, 1990. When he was young, his family moved around a lot due to his father being in the army. Later, his parents divorced and Dan went with his mother along with his younger brother, whom he also considers his best friend.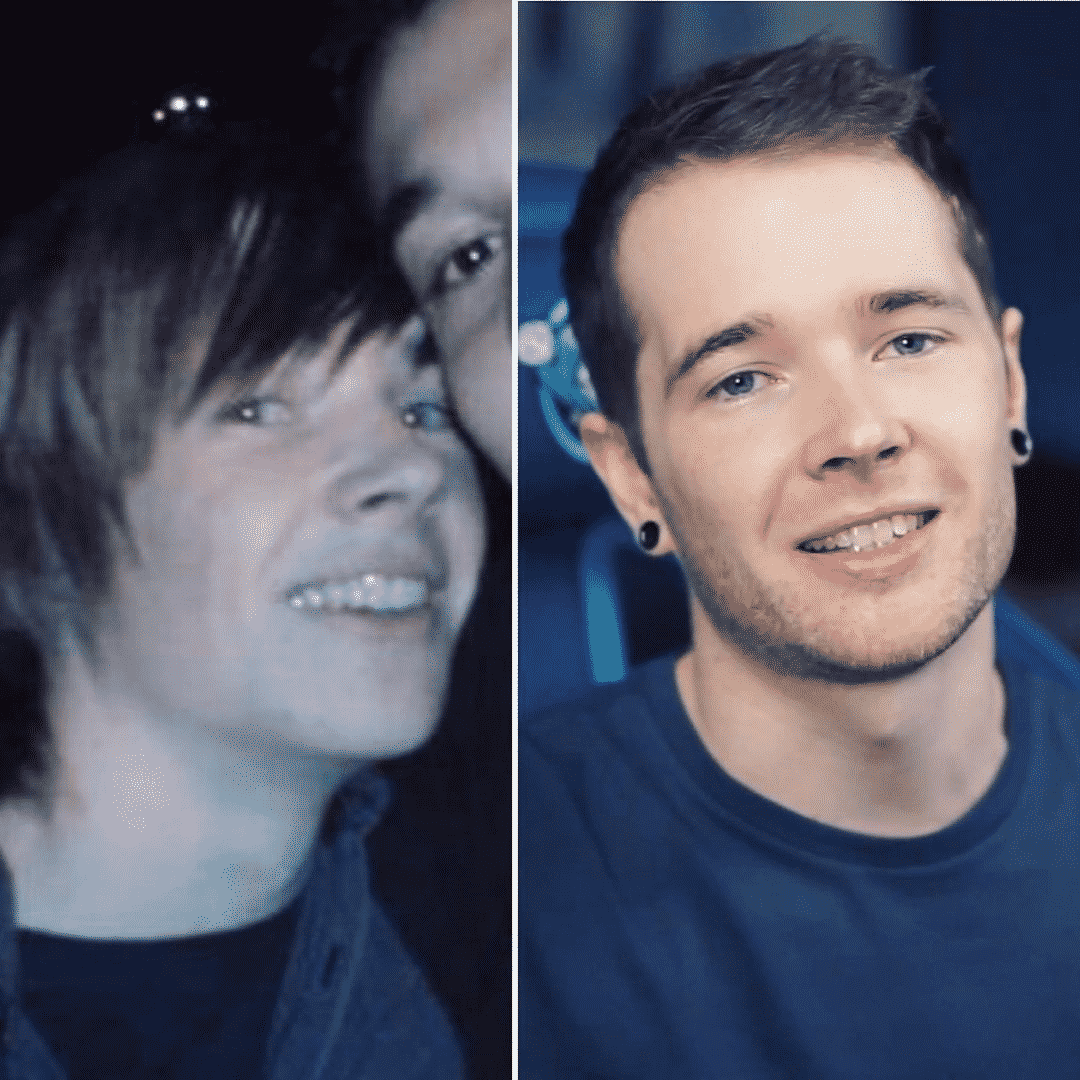 Daniel met his future wife Jemma in school, where they became classmates and friends first. Dan recounts in his Draw My Life video how Jemma supported him all throughout his career, and she encouraged him to pursue his dreams. So even though Daniel finished a degree in music production and had a stable job at a supermarket, he chose to continue building his YouTube channel.
The couple married in 2013 and had their first child, Asher, in 2020. Even though Daniel has already featured his son in some of his videos, he decided to hide his face from the public to protect his privacy.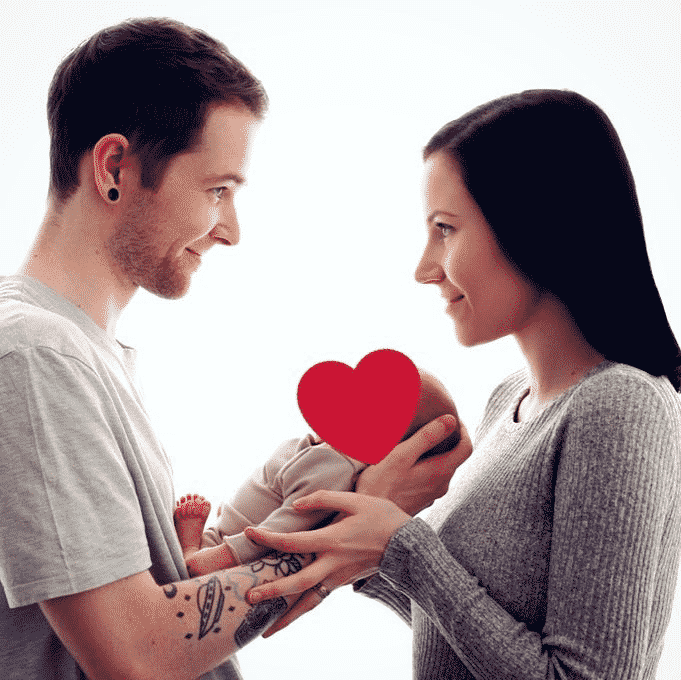 Games that DanTDM Plays
As you all know, DanTDM is one of the OG Minecraft YouTubers. But aside from Minecraft, he also plays other games, including:
Pokemon
Fortnite
Among Us
Fall Guys: Ultimate Knockout
Five Nights at Freddy's: Security Breach
DanTDM Net Worth – How They Made Money
Dan is one of those YouTube and Twitch gamers that has since expanded into other fields since they became popular. He is a multi-talented content creator, which allowed him to diversify his income streams and this, in turn, contributed greatly to his net worth. He has since appeared in a number of films and has been featured in shows and video games.
Over the years, he has toured multiple continents, including Europe, America, and Oceania. Tickets for his events and tours reportedly always get sold out every time, too.
In 2019, The Sunday Times named him as one of the top UK influencers and estimated his net worth to be $32.8 million or £25 million. Now, almost three years later, how much is DanTDM's net worth?
We have estimated that DanTDM's net worth might be at least $35 million to $40 million.
How Much Does DanTDM Earn From Twitch?

In recent months, Dan doesn't live stream on Twitch as much as he used to, even though he's a partner. Although he might have been earning around $1k per month from subscriptions, ads, and donations when he was more active. As such, we can't yet say for sure how much Dan's estimated earnings are on the platform as of the moment.
How Much Does DanTDM Earn From YouTube?
According to Social Blade, Dan currently earns around $9.2k to $147.6k per month, or $110.7k to $1.8m per year on his main channel, DanTDM, alone.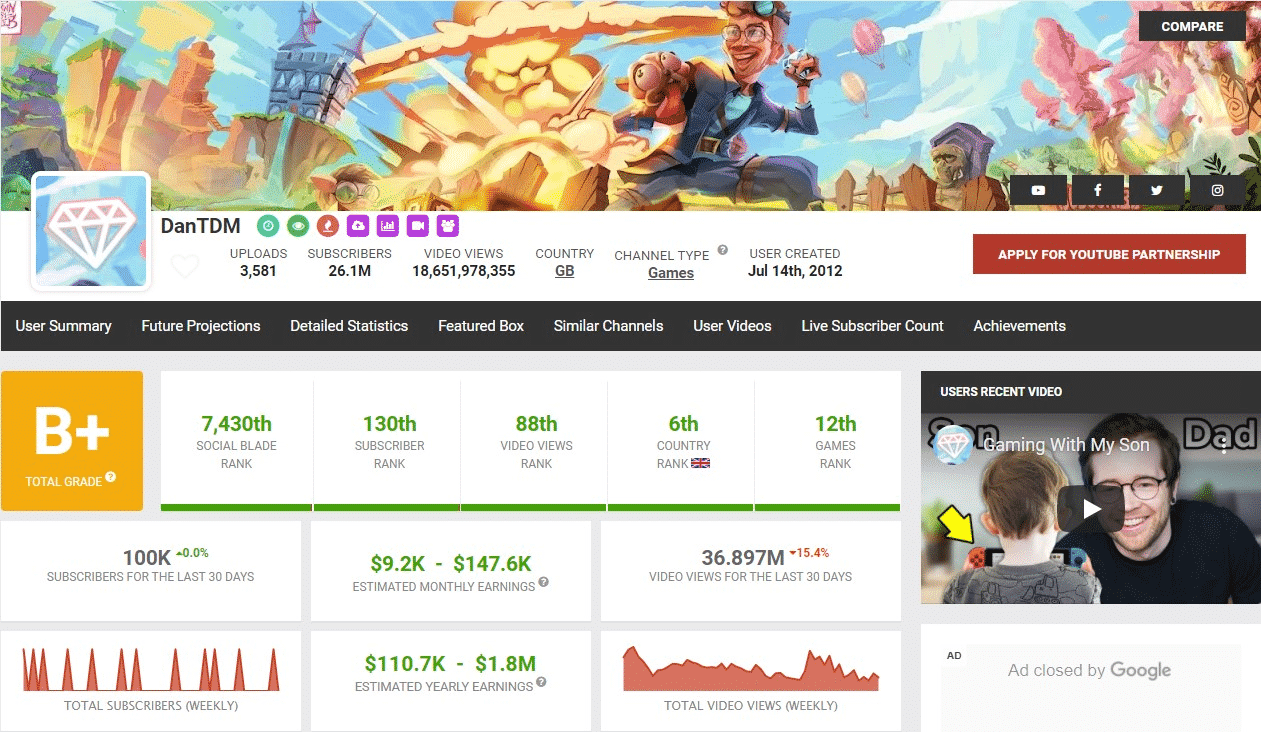 However, it could be way higher than that, considering he had multiple YouTube channels and was named as one of the highest-earning YouTubers by numerous media outlets in the past few years.
Other Ventures
Media Appearances and Book
As we've mentioned earlier in the article, Dan has appeared in a number of films, web series, and games. He is also a published author of a best-selling book.
Merch Store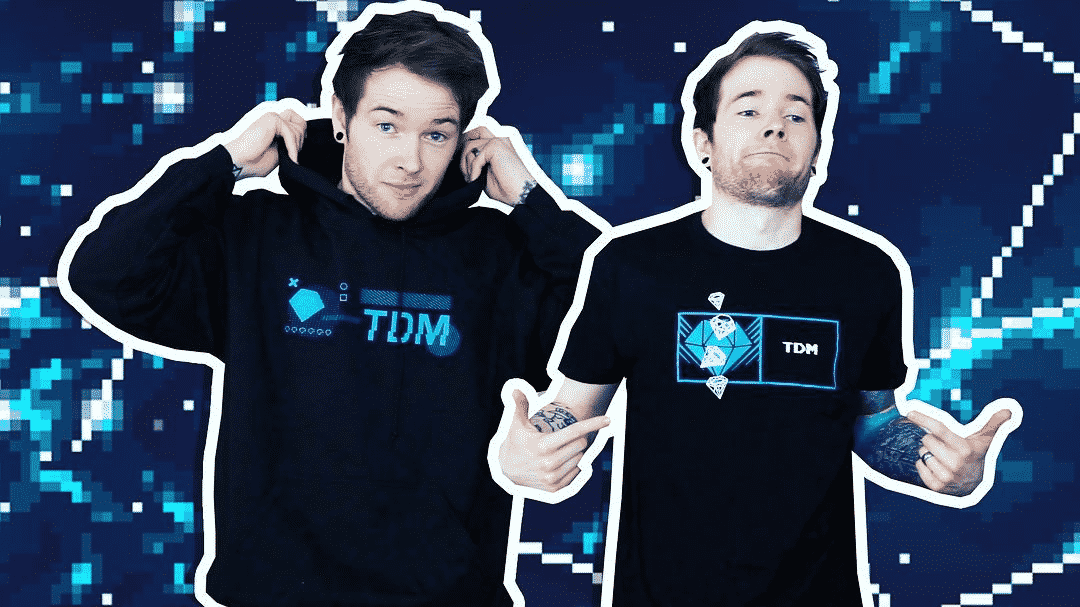 DanTDM has an official merch store where he sells hoodies, shirts, beanies, bags, caps, and other goodies. The price of the items usually ranges from $10 to $35 per piece. With such a massive fanbase, it's likely he earns a lot of money from his merch.
Who Sponsors DanTDM?
Dan has been sponsored by several brands and companies, including:
Nintendo – Along with Danni Tabor, Dan had been featured in a Super Mario Maker 2 commercial in 2019.
Elgato – Dan had promoted Elgato products on his Twitter and YouTube accounts.
Nvidia – The computer graphics giant had also sponsored DanTDM for the video Minecraft Looks Like This Now…
AFK Arena – In 2021, the online game sponsored one of DanTDM's videos.
Conclusion
When people start talking about OG Minecrafters, it's impossible not to include DanTDM on the list. He has entertained and inspired a lot of this generation's gamers and streamers, even though he's just turned thirty a few months back. Today, DanTDM is regarded as one of the best and people's favorite streamers among the YouTube and gaming community; not only in the UK but in the whole world as well.