Who is Auronplay?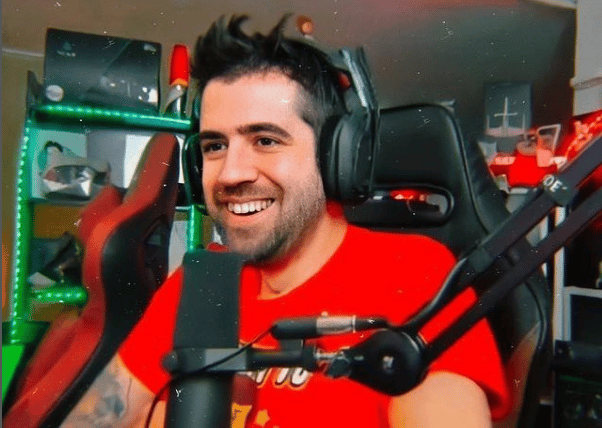 Raul Alvarez Genes, mostly known as AuronPlay is a Spanish YouTuber who is famous for his funnier forum posts on his YouTube channel. And although now his YouTube channel focuses on humorous comments and reactions to various social issues and topics, he did not start there, as he used to be one of the most controversial YouTubers in the previous years.
Below are facts and trivia about AuronPlay on his personal life and career.
AuronPlay is of Spanish nationality, born in Barcelona, Spain on November 5, 1988. His zodiac sign is Scorpio.
His mother's name is Silvia Genes Arenas. His father's name is unknown.
AuronPlay is a middle child. He has an older brother of four years and a 16-year-old sister.
AuronPlay height is 5ft 8 in
Auron loves spending time with his pet cat, Don Gato, a black cat that he loves very much.
Before he became a YouTube star, AuronPlay used to work at a printing company when he was 16 and worked there for 9 years.
There is no information about Auron's educational background.
AuronPlay started uploading videos on YouTube in 2006 and has amassed a total of more than 3 billion views to date.
In 2012 he used to upload video criticisms against different YouTubers like JPelirrojo. His continuous controversies and conflicts against other YouTubers and internet personalities resulted in the closure of his channel because of strikes. This affected AuronPlay's career and made him think about his content choices.
From 2013 until now, he shifted his focus and Auron dedicated his content to critiquing other unpopular videos on the network and often told shitty jokes.
He likes to make a phone joke as his content, where he would call someone, just like prank calling Jordi Wild which is one of his most popular videos.
He has a secondary channel on YouTube (Auron) that has 13 million subscribers where he uploads random stuff like video-reacting, videos-reading and critiquing books, or AuronPlay answering questions about anything and everything. He also likes to upload ASMRs and Instagram stories such as Mi Primer ASMR Espero k os guste that gathered a lot of views on his channel.
He is a multitalented YouTube star and has published three books: El Juego del Hater (The Hater Game), AuronPlay, El Libro (AuronPlay, The Book), and De lo pero, lo Mejor: Los Consejos de Auron (Worst, Best: Auron's Tips).
He has written three books: AuronPlay, El Libro, and El Juego del Hater.
His most popular videos include Peor lo Mejor los consejos de auron auronplay el libro, Reacting to my memes #1, False Stabbing, YouTube's Most Annoying Child, and BUUUUUU.. DO I SCAAAAARE YOU??
There is no information as to who is AuronPlay dating, but rumor has it that he is not currently dating anyone.
Fake news has been circulating in Latin America about AuronPlay, where he was alleged as a terrorist and criminal. This became popular on Facebook and a lot of people believed it. A publication was also released that AuronPlay committed crimes such as homicide, drug trafficking, car bomb, and kidnapping of a minor. Of course, these are all fake, however, many people believed it.
Games that Auronplay Plays
AuronPlay is also popular on Twitch, where he has a total of 12..2 million subscribers. His Twitch account was created in 2013, but he began uploading videos in 2018. These are the games he usually plays on the platform:
GTA V Roleplay Series: SpainRP
Karmaland
Minecraft
Among Us
Fall Guys: Ultimate Knockout
Fortnite
Rust
Auronplay Net Worth – How They Made Money
AuronPlay has multiple sources of income, but his major sources are his YouTube ad revenue and Twitch streams. He also earns from publishing books, and of course, other sponsorships and endorsements. Below is the information on AuronPlay's net worth and how his earnings are broken down.
How Much Does Auronplay Earn From Twitch?
AuronPlay mostly earns on Twitch through the monthly subscription, where he earns 50% per sub. There are three tiers and a Prime subscription on Twitch.
In March 2022, he had a total of 33,396 subscribers where he earned 50%; segregated as: Prime – 14,872 ($1.25), Tier 1 – 13,482 ($2.49), Tier 2 – 48 ($4.99), Tier 3 – 25 ($12.49). His total income in March is estimated at $52,700. This does not include the custom subscriptions and the gifts AuronPlay received per stream on Twitch.
And since he is also a Twitch partner, suppose with a $2 CPM per 1,000, and with an average of 121K views per stream, he would earn almost $250 per stream. Auron streams almost every day. Suppose he streams 25 days a month with an average of $250 per stream, that would be approximately $6,230.
His estimated net worth on Twitch is $700K – $3 million.
How Much Does Auronplay Earn From YouTube?
Being a Spanish YouTube comedian, AuronPlay has two YouTube channels which both earn through ad revenues. His main channel, AuronPlay, has 29.9 million subs; while his second channel, Auron, has 13 million subscribers.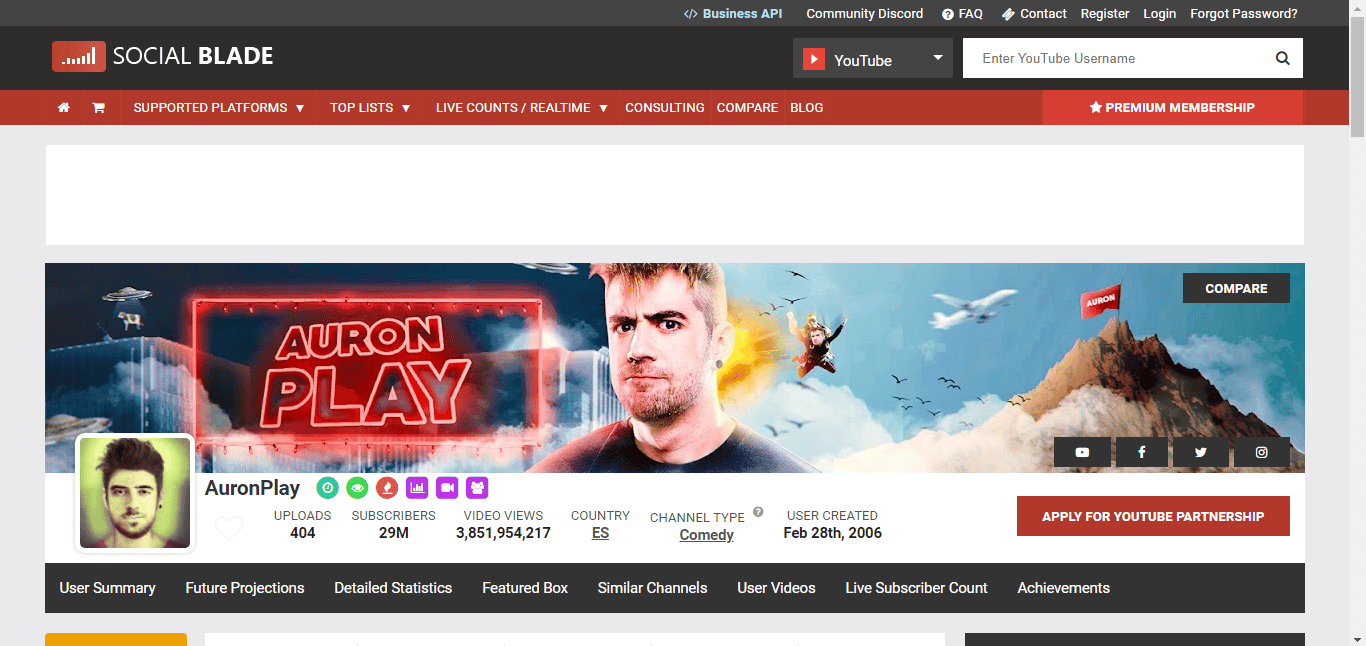 According to SocialBlade, AuronPlay's estimated earnings on his main channel are between $4.5K – $71.6K per month or $53.7K – $859.4K per annum. Moreover, his estimated income on his second channel is relatively higher than his main channel, as per SocialBlade. His secondary channel generates about $23.6K – $376.8K each month, or $282.6K – $4.5M per annum.
Adding these two channels, he earns from $28,100 – $448.4K each month, or $336.3K – $5.3 million.
AuronPlay Net Worth: $9.9 million
Who Sponsors Auronplay?
There's not much information about AuronPlay's sponsorships and endorsements, however, it's important to note that he is sponsored by UltraGear – a company specializing in gaming monitors.
Conclusion
Although he has faced a lot of controversies earlier in his career, AuronPlay proved to the world that he could rise above anything.
Sometimes we make bad choices in life, but the important thing is we learn from our mistakes and try our best to make up and do better than who we used to be.
AuronPlay is a great example of that. We hope you learned a lot about AuronPlay in this article.